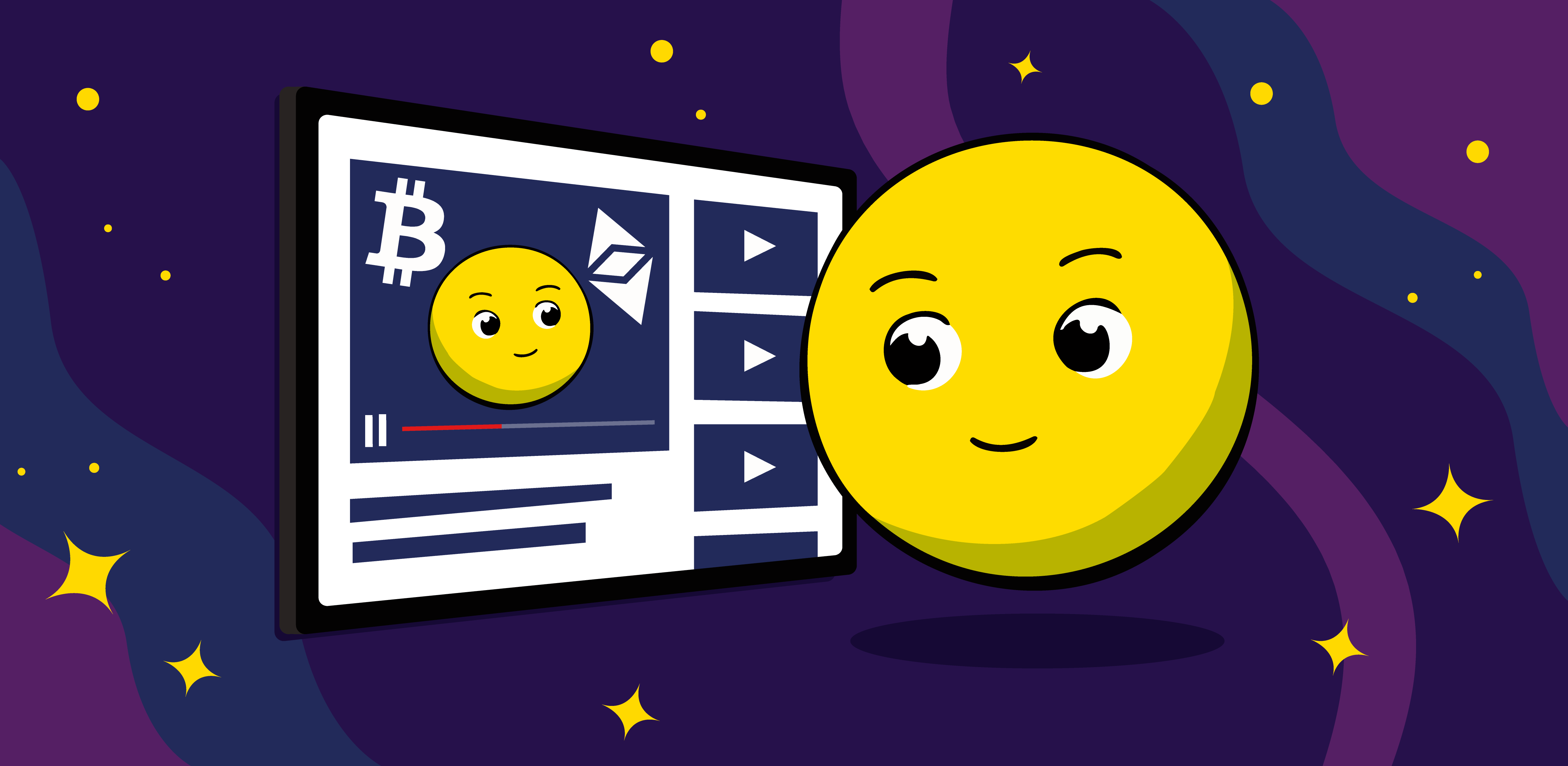 Blockchain's innovative ideas, ever-changing rules, extremely risky market movements, and crypto-sphere fraud make understanding cryptocurrencies really challenging.
No matter what level you are in, you can and should learn more and draw valuable insights from the most influential people called crypto influencers.
Influencers are network personalities who have gained prominence in certain areas and a huge amount of followers, effectively influencing their communities as part of their area.
Some of these people have extensive experience and a public image in the industry, and their actions can cause fluctuations in the value of digital currencies. At the same time, they add human contact to the blockchain theme, making cryptocurrency more understandable.
The Most Famous Crypto Influencers on Twitter
Here's a list of the ten major cryptocurrency influencers having Twitter accounts that traders need to keep an eye on to stay up to date in this very dynamic market.
Anthony Pompliano
Anthony Pompliano, commonly known as "Pomp," is one of the most active influencers on many platforms. He is well versed in finance and technology and is one of the first investors in Bitcoin.
In addition to Twitter, he runs a YouTube channel where he posts discussions about cryptocurrencies with different personalities from the industry. In addition, Pompliano sends daily newsletters known as "The Pomp Letter" to more than 210,000 subscribers to share his analysis of businesses, foundations, and industries.
Roger Ver
One of the first preachers of blockchain, Roger intended to widely spread the word "bitcoin". He was far from being just an ideologist: his desire to achieve universal recognition led him to invest in several bitcoin companies and travel the world to convert people. Since losing patience with Bitcoin's leadership in 2017, he has become a firm supporter of the Bitcoin Cash hardfork.
Alex Gladstein
Despite his audience of fewer than 200,000 followers, Alex Gladstein has a fairly diverse following: Anthony Pompliano, Michael Saylor, Dogecoin creator Billy Marcus, and Ethereum co-founder Joseph Lubin are all subscribed to him.
As an ardent proponent of human rights, Gladstein offers substantive material on why Bitcoin is an innovation for monetary equality and an alternative to the current financial system.
Brad Garlinghouse
With more than half a million subscribers, Brad Garlinghouse shares information about every little detail of the cryptocurrency sphere — from policies and rules to updates inside Ripple.
It's important for many to keep abreast of the SEC's case against Ripple as it will set an authorized precedent across the cryptocurrency, especially if the SEC wins. And Brad Garlinghouse is the primary source of information on this topic.
Brian Armstrong
Those looking to learn more about crypto policy and regulation should sign up for Brian Armstrong. Armstrong's work as CEO of the Coinbase cryptocurrency exchange did not prevent him from taking a radical position on issues related to cryptocurrencies, which brought him admiration not only from Coinbase customers but also from many community representatives.
Changpeng Zhao
Changpeng Zhao, also known as CZ, is the co-founder and CEO of the world's largest cryptocurrency exchange, Binance. CZ was a software developer to buy and sell futures for Bloomberg Tradebook. He also pursued numerous cryptocurrency projects and startups until Binance was founded in 2017.
In addition to publishing a series of FAQs on Binance blogs, he publishes other industry information and market offerings (usually life offerings). CZ has actually come a long way since making burgers at a fast food restaurant as a teenager/
Elon Musk
Elon Musk, the CEO of Tesla and SpaceX and the richest man on the planet, is responsible for numerous fluctuations in value in the cryptocurrency market. His tweets had such an impact on assets that the term "Musk Influence" was coined.
After Musk's statement that he supports Bitcoin, its value grew to $32,000. As a staunch supporter of Dogecoin, the CEO has also raised the value of the token several times.
One tweet from Musk could lead to the growth or collapse of the investor's favorite cryptocurrency, depending on his temperament.
Michael Saylor
Michael Saylor, CEO of Microstrategy, is considered one of the most important Bitcoin whales in the cryptocurrency world.
While most of his tweets relate exclusively to Bitcoin, Saylor's optimistic sentiments, combined with his scientific forecast and scientific view of Bitcoin, earned him the respect of others.
Plan B
Unlike others on this list, PlanB is an anonymous account. Nevertheless, PlanB definitely allows his 25 years of experience in institutional investment to come to the top.
Since it entered the cryptocurrency world, PlanB's Twitter has become popular because of its outlook that Bitcoin (BTC) will reach $250,000 sooner or later. Its bold market forecasts are sometimes based mainly on the Bitcoin Stock-to-Flow (S2F) model — software that, as mentioned, was created by PlanB and is one of the right tools for traders and sellers.
The influencer is a supporter of using Bitcoin's supply and demand elasticity to ensure future market value.
Vitalik Buterin
The Canadian-Russian founder of Ethereum has been involved in blockchain and cryptocurrency since its inception. As Ethereum's most famous founder, he is passionate about the community and any blockchain-related tasks.
The Most Popular Crypto Influencers on YouTube
YouTube's cryptocurrency channels are another way to learn about the venture and keep abreast of blockchain trends. A variety of content can be found here, from trading strategies to interviews with blockchain industry leaders. Next, we selected the top 10 crypto YouTubers by subscribers worldwide.
Coin Bureau
Subscribers: 2,060,000
Mike Jenkins is the man behind the channel. Here, he provides his audience with educational and informational videos about blockchain. Its detailed explanation and comprehensive list of selected cryptocurrencies made the channel YouTube's most popular cryptocurrency channel in 2022.
Coin Bureau provides information on many types of cryptocurrencies, such as Cardano, Polkadot, Solana, Ethereum, and many others.
BitBoy Crypto
Subscribers: 1,450,000
BitBoy Crypto AKA Ben Armstrong, whom we mentioned above, publishes the latest news and opinions on the cryptocurrency market, project reviews, and trading tricks you can use to make high profits and significantly limit losses. People can also learn about various altcoins, historic bitcoin cycles, and get the latest on Ethereum on its channel.
Altcoin Daily
Subscribers: 1,230,000
Altcoin Daily is run by brothers Aaron and Austin Arnolds. The Altcoin Daily channel is established as a source of news, market analysis, education, viewpoints and opinions. Aaron and Austin Arnold are clear bitcoin fundamentalists, and they use the altcoins trade as a way to build their bitcoin stack.
On their YouTube channel, they publish the latest crypto universe news daily and interviews with prominent members of the crypto community from time to time.
Brian Jung
Subscribers: 1.171.000
In 2015, Brian Jung made significant progress in financial influence, training young investors in business, lending and personal wealth management. He is an experienced entrepreneur who has successfully started companies such as The Credit Society.
JRNY Crypto
Subscribers: 661,000
JRNY Crypto launched its channel in 2017 and quickly gained prominence as a reliable source of investment in new altcoins. It brought popularity to coins such as Sparkpoint and Uniswap.
CruptosRUs
Subscribers: 641,000
CryptosRUs, also known as George, has been operating in crypto space since 2013. He first began sharing his knowledge by answering questions at Quora, but later decided to create his own YouTube videos explaining the know-how in the crypto universe in 2017. On his account, he often discusses the latest news related to cryptocurrency and analyzes graphs.
He recently released its own NFT called I am George, releasing 1,000 unique items that are now available.
Ellio trades in cryptocurrency
Subscribers: 587,000
The well-presented Ellio Trades Crypto videos and detailed analysis of altcoins were key factors in the rapid growth of his channel. Ellio tends to focus on small-cap cryptocurrencies with a higher risk-reward profile. On his channel, Ellio presents his well-worked videos, which bring solid profits to the market.
Crypto Banter
Subscribers: 572,000
Crypto Banter is a YouTube channel that often provides its audience with live streams, news, educational content about bitcoin, Defi, NFT, blockchain, and other cryptocurrency-related content. The Crypto Banter team interviewed the industry's biggest guests, billionaires, thought leaders and professional traders.
The channel's purpose is for its audience to keep their finger on the pulse to learn. The channel's owners want their viewers to make better trade and investment decisions and become part of this rapidly growing community.
Lark Davis
Subscribers: 488,000
Lark Davis, host and founder of one of these acclaimed crypto channels on YouTube, successfully presents his videos in a light-hearted manner. Lark's funny style uses humor to breathe life into his articulated analysis of technological upheaval and blockchain solutions.
Lark Davis is a crypto sensation from New Zealand and his YouTube channel offers a good mix of skills and guidance. He helps his audience learn how to trade, make passive income and make money in bitcoin. Lark also offers in-depth Q&A with leading cryptocurrency figures, political posts on market trends, and cryptocurrency news.
Ivan on Tech
Subscribers: 494,000
Ivan on Tech is another crypto YouTuber widely known for his videos. He serves as a blockchain lecturer, data scientist, and international speaker.
In fact, his channel has an entire academy dedicated to educating people about blockchain trading and how to make a career out of it. He has also addressed countless workshops on tech stocks and similar topics.
Ivan is a popular crypto YouTuber because he does not complicate the situation. In fact, just the opposite — he is doing everything possible to easily disseminate information about cryptography, blockchain, and the events that affect them.
Don't Trust Bloggers
Unfortunately, not all media influencers should be trusted, because many of them do not understand the topic or simply want money. Yes, most of them are paid to advertise and mention products on their accounts, this is a well-known marketing scheme. Scammers use it and pay for the promotion of unstable coins. Often bloggers are not embarrassed by this. They use parasocial relationships to benefit themselves in the first place. Nothing personal.
Ice Poseidon (Paul Denino)
The big YouTuber was once a Twitch star, but in 2017 he received a ban on the platform, after which he switched to YouTube. And recently, he turned on a fraudulent scheme with cryptocurrency, as a result of which he stole about 500 thousand dollars from fans, leaving himself most of the funds in cryptocurrency.
Ice Poseidon has tricked its fans into investing in CxCoin, a platform created by a streamer for content creators to get donations in cryptocurrency. As a result, he simply collected the invested funds, out of 500 thousand dollars he appropriated 300 thousand dollars.
FaZe
In June 2021, gamers from the FaZe association became the first esports players to be printed on the cover of Sports Illustrated. The team has so many fans that in 2020 it received more than $40 million in donations.
At the same time, they promote altcoins — for example, one of the founders of FaZe posted a tweet with a draw of $10 thousand for subscribing to a cryptocurrency Twitter account BankSocial.io.
By the end of June 2021, the cost of BankSocial.io fell by 90%. The peak came into the FaZe advertising campaign, and now the currency costs $0.0000015. Soon FaZe deleted all tweets about this altcoin and stopped answering questions from fans about the draw.
Adin Ross
Twitch streamer with 4 million subscribers, Adin Ross advertised the MILF Token altcoin in one of his broadcasts — the advertising block lasted about 20 minutes, and the cryptocurrency developers promoted the broadcast.
"Damn it, I'm sponsored by cryptocurrency today! They need three mentions an hour and I did. And I'll also play $20 thousand in this currency among you guys", Ross said on the air.
As with BankSocial.io, the value of the MILF Token fell by 90%. And three weeks after the broadcast, Ross first commented on his ad: "I told you I was paid. Yes, I don't care. I hope none of you bought this crap".
To Sum Up
Anyone can make predictions and share their opinions about every little thing about crypto coins. However, no one can become an influencer unless they have a large following and a large historical past in the industry. Only some of the many interesting personalities of the crypto world are mentioned in our list.
As a rule, influencers pay attention to a certain direction — from market features to specific tokens and tasks. Crypto influencers have also been excellent partners for marketers in promoting their currencies, NFTs, apps, and other cryptocurrency-related businesses. Information from bloggers makes the situation in the cryptocurrency market clearer and inspires confidence in actions, but always check the information and do not suck in easy money just because your favorite YouTuber told you about it. Always do your own research.
Related Posts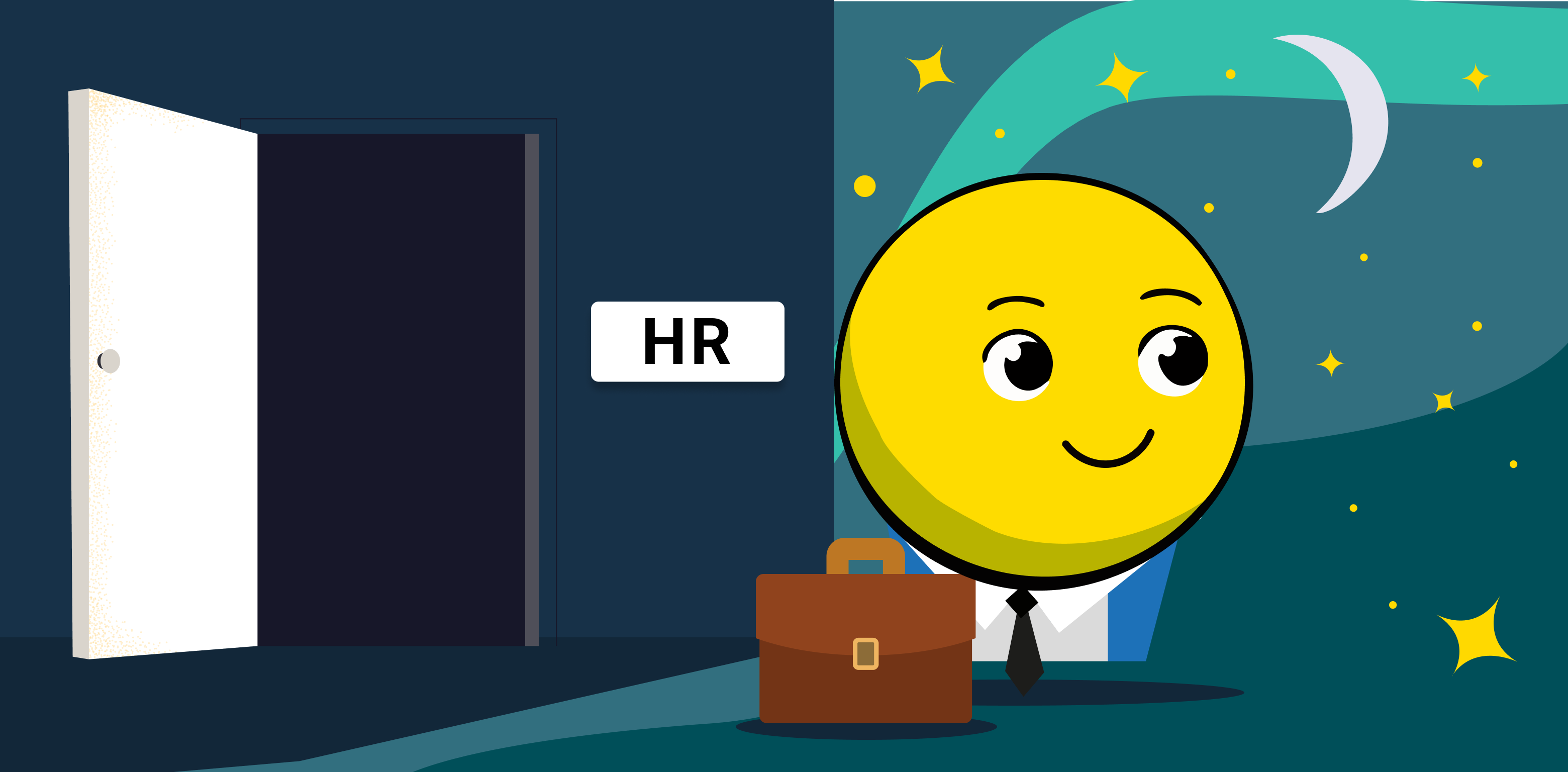 Web3 Jobs Market and Opportunities
28 Oct 2023 ◦ 7 min read
Since its inception in the 1990s, the Internet has progressed significantly. Despite being almost 30 years old, the global information network is already encompassed by historical milestones and epochs. The technologies that the current Web is based on undergo constant changes and evolution, and the third stage
Read more ❯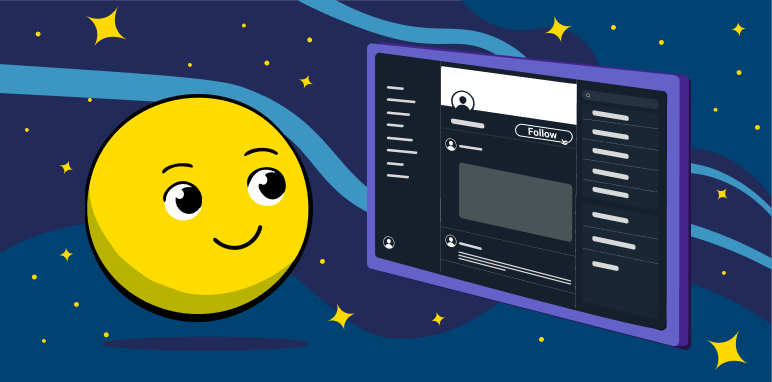 Crypto Sleuths, Influencers, and Other Personalities: Who to Follow on Crypto X (Formerly Crypto Twitter)
01 Sep 2023 ◦ 18 min read
Twitter (or X, as it's known now) is the primary source of cryptocurrency information. Exchange
Read more ❯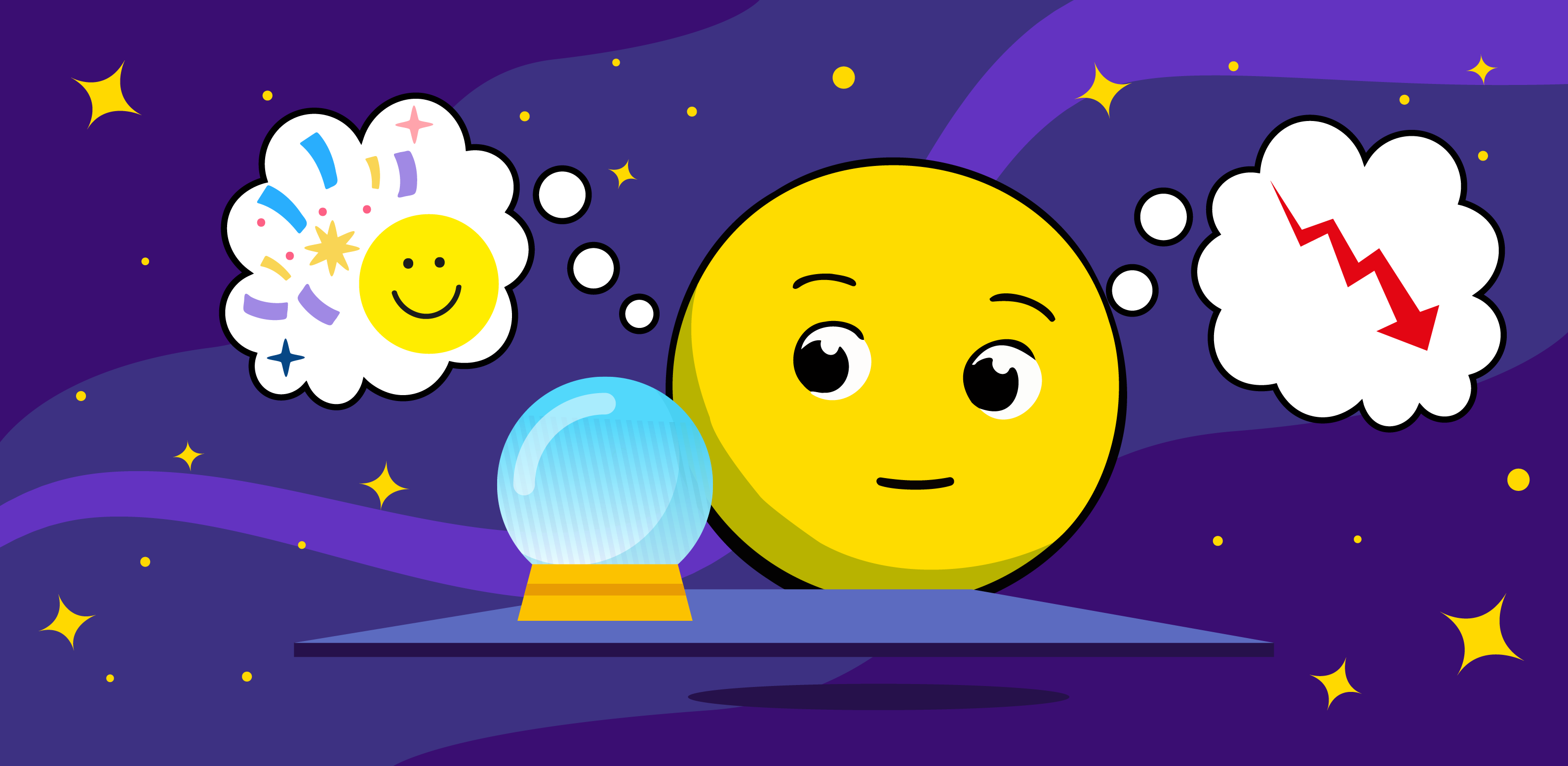 Why Do Some Crypto Projects Succeed While Others Fail?
23 Aug 2023 ◦ 7 min read
The cryptocurrency market has grown exponentially over the past decade. With the sheer number of projects in the crypto world vying for dominance, no wonder that some of them succeeded, and some crashed and burned (or just slowly sizzled out). Understanding the factors behind this divergence is crucial for investors, developers, and crypto-enthu
Read more ❯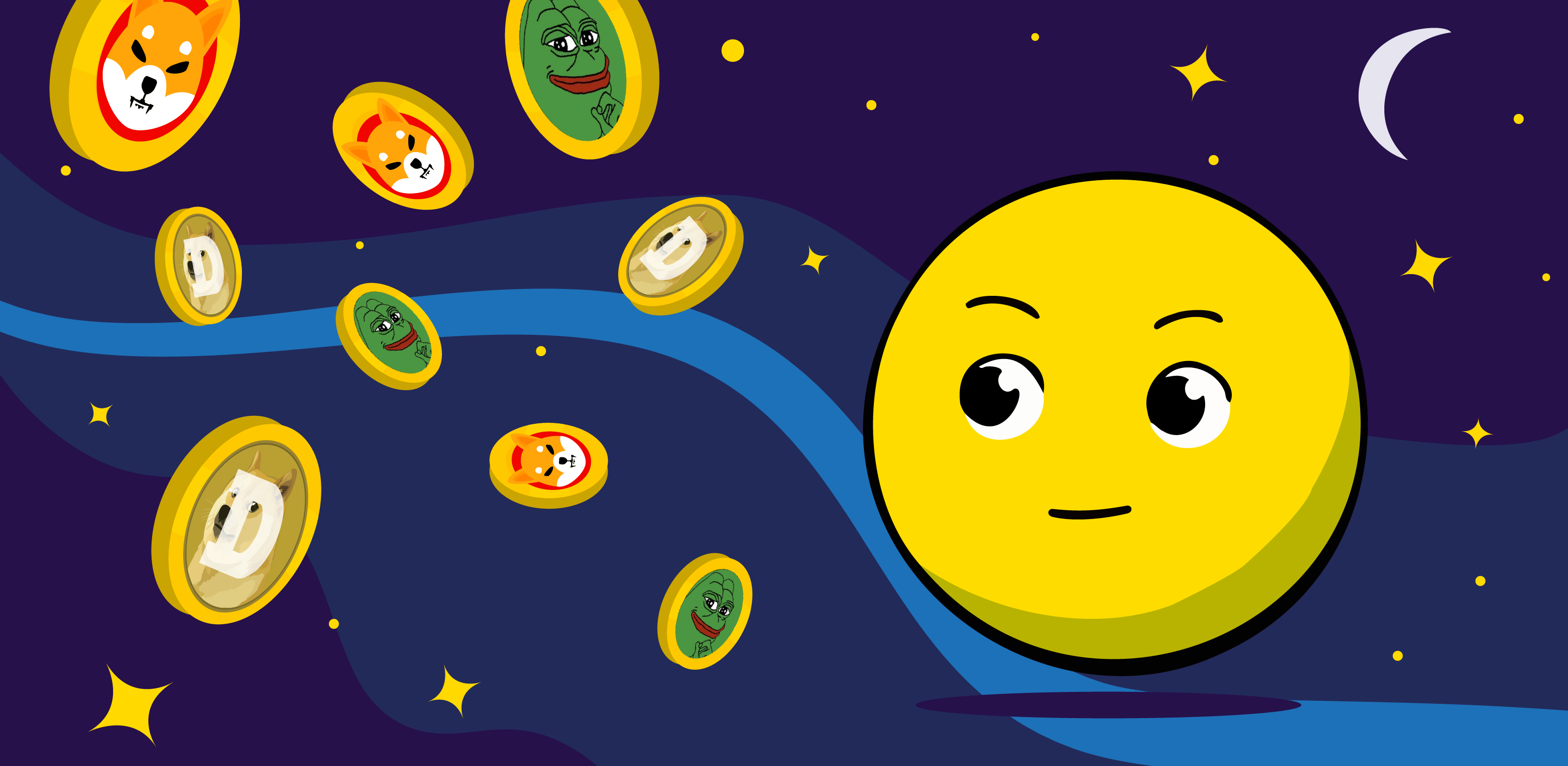 The History Of The Memecoin: How It Started, How It's Going
23 Aug 2023 ◦ 4 min read
Let's start with answering the basic question: what is a memecoin? First of all, it is a coin based on a well-known funny meme. Memecoins have been around for a very long time. At the very beginning, they were created by a person or a group of people and promoted by certain communities who shared the same sense of humor. Later it turned out th
Read more ❯