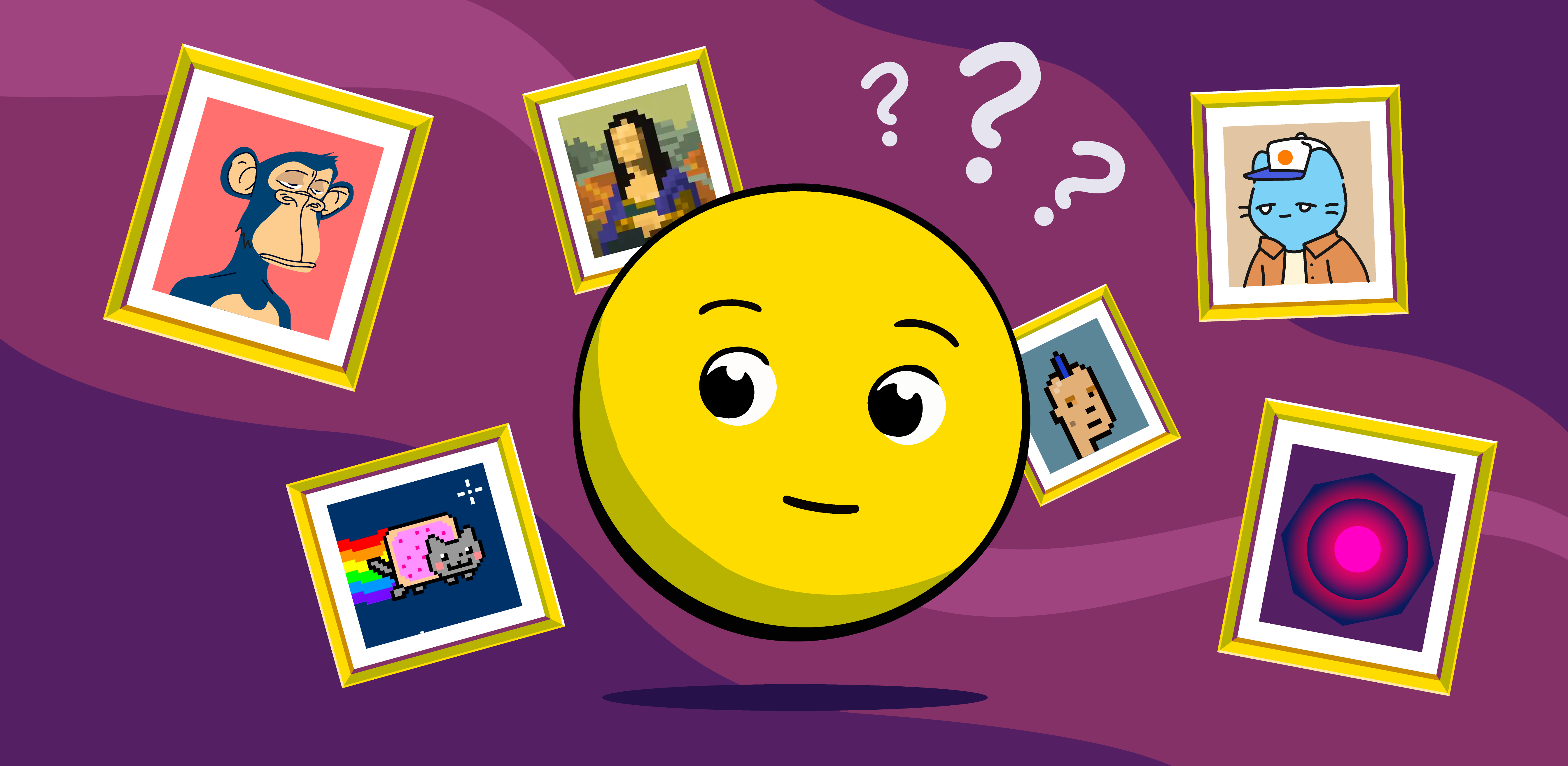 NFT collections are digital objects created according to a single principle. These can be art, virtual land plots, music, and in general everything that can be stored in digital format.
We have collected five (actually more) NFT collections of digital art that make up the top among the number of buyers on OpenSea and Looksrare NFT marketplaces. In the article, you will find out about what is in these collections, who their creators are, and how much the lots cost. Prices are relevant in mid-May, 2022.
1. Otherdeed for Otherside
Otherdeed is the key to claiming land in Otherside — a 3D metaverse in the spirit of Dungeons and Dragons, that appears to offer a gaming format for Bored Ape or Mutants NFT holders. Each plot of land has a unique blend of environment and sediment — some with resources, some home to powerful artifacts. And on a very few, a Koda roams.
As it's claimed on the platform, there will be 200,000 Otherdeeds in total. The first 100,000 were available on April 30, 2022. The second 100,000 will be exclusively awarded to Voyagers who hold Otherdeeds and contribute to the development of Otherside.
For those with Bored Apes or Mutants, Otherdeeds await their claim. For other adventures, it will be available for sale with ApeCoin.
Creator: Yuga Labs
Items: 97.9 K
Owners: 34.4 K
Floor price: 2.78 ETH
Volume traded: 255.1 K
2. Azuki / BEANZ official
Azuki starts with a collection of 10,000 avatars that give you membership access to The Garden — a corner of the internet where digital and physical worlds are blurred. Artists, builders, and web3 enthusiasts are creating this metaverse brand. By choosing one of the avatars, you choose your identity and get access to exclusive streetwear collabs, additional NFT drops, eventual live events, and much more. 
Creator: TeamAzuki
Items: 10.1 K
Owners: 5.2 K
Floor price: 8.66 ETH
Volume traded: 231.1 K
BEANZ (also created by TeamAzuki) are small species that sprout from the dirt in the Garden. Minted as a great friend to an Azuki, they're earnestly driven by the desire to help. However, peas are self-contained to a full degree and ready to pave their own path...
Creator: TeamAzuki
Items: 20.0 K
Owners: 7.5 K
Floor price: 1.05 ETH
Volume traded: 57.5 K
3. PXN: Ghost Division
One of these NFTs would be your login to the new dark side world, where every holder is a ghost. 100 Ghosts comprise one of 100 Regiments under the Phantom's charge.
All members are called to stand side by side to make a revolution and resist the shadow.  
The collection of PXN (the underbelly of web3) counts 10,000 avatars and gives access to exclusive clubrooms for onboard NFT communities, and unique ways to interact with the community in web3.
Creator: PhantomNetwork
Items: 10.0 K
Owners: 6.3 K
Floor price: 3.59 ETH
Volume traded: 25.5 K
4. Bored Ape Yacht Club/ Mutant Ape Yacht Club
One of the most famous NFT collections of 10,000 unique Bored Apes— unique digital collectibles living on the Otherside, Ethereum blockchain.
Your Bored Ape doubles as your Yacht Club membership card and grants access to members-only benefits, the first of which is the access to THE BATHROOM, a collaborative graffiti board. Future areas and perks can be unlocked by the community through roadmap activation.
Creator: BoredApeYachtClub
Items: 10.0 K
Owners: 6.3 K
Floor price: 92 ETH
Volume traded: 565.5 K
The MUTANT APE YACHT CLUB is a collection of up to 20,000 Mutant Apes that can only be created by exposing an existing Bored Ape to a vial of MUTANT SERUM or by minting a Mutant Ape in the public sale.
Creator: MutantApeYachtClub
Items: 19.1 K
Owners: 12.4 K
Floor price: 19 ETH
Volume traded: 395.3 K
5. Doodles
Doodles are a collection of exciting hand-drawn designs by Burnt Toast. The Doodles universe is ever-expanding and new experiences like Space Doodles are only now available to collectors.
Each Doodle allows its owner to vote for experiences and map activations paid for by the Doodles Community Treasury — Doodlebank with $5 million USD.
Creator: Doodles_LLC
Items: 10.0 K
Owners: 5.0 K
Floor price: 14.5 ETH
Volume traded: 127.2 K
Of course, these are not all popular collections. Today there are many interesting offers of NFT tokens of very different formats, whether it's art objects, music, clothes, lands, or the opportunity to book a table in a secluded restaurant.
Despite all the ups and downs, the great idea of being a member of Metaverse and the ability to convert literally everything to NFT continues to arouse audience interest and increase market demand. Choose what you like, join like-minded communities, or be the first in the worldwide implementation of the Metaverse.
Related Posts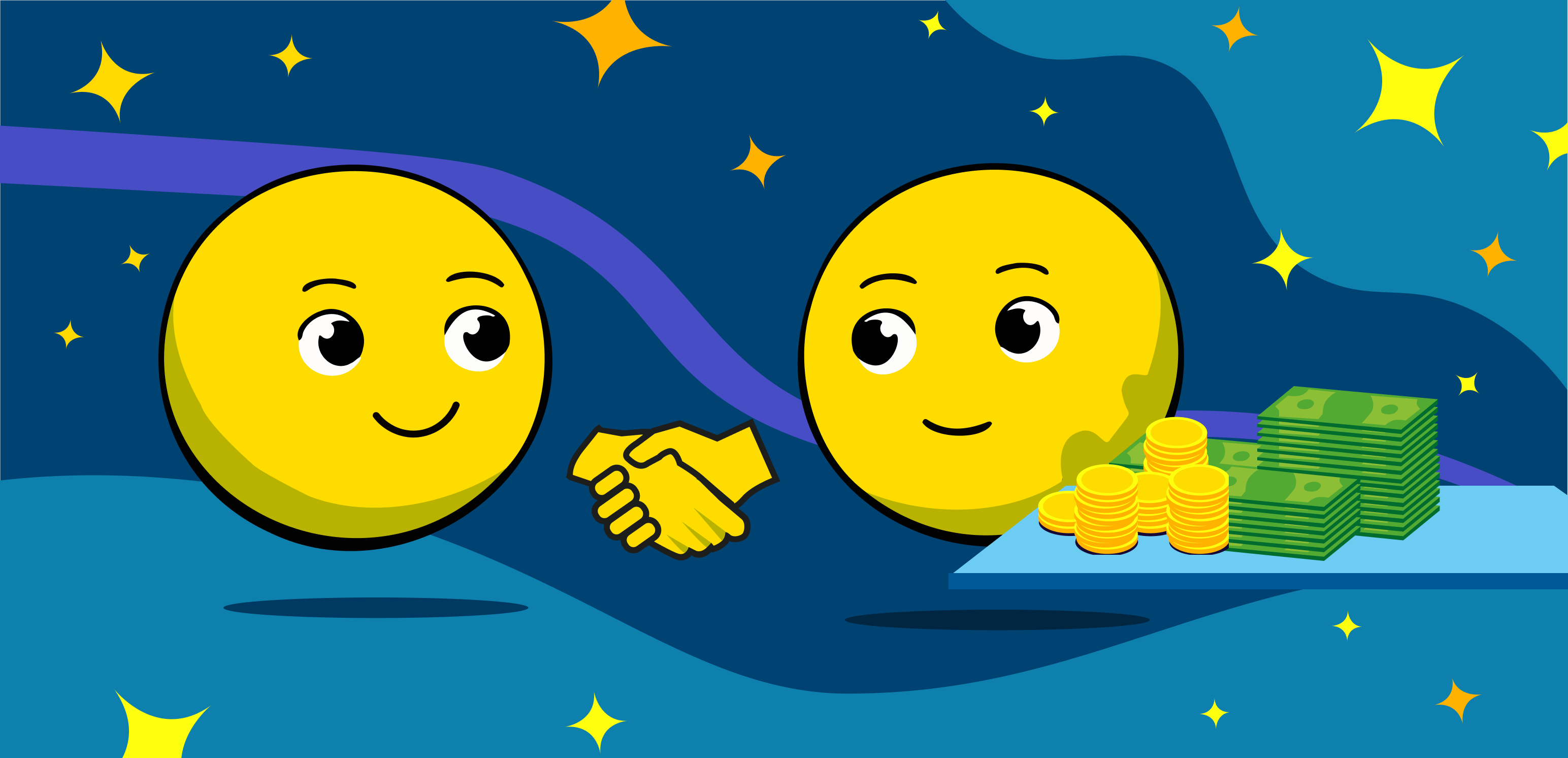 NFT News: EthBoy NFT is Resold For $400k
02 Dec 2023 ◦ 4 min read
The recent sale of the "EthBoy" NFT has attracted considerable attention in the crypto art world. Created by artists Trevor Jones and Alotta Money, the
Read more ❯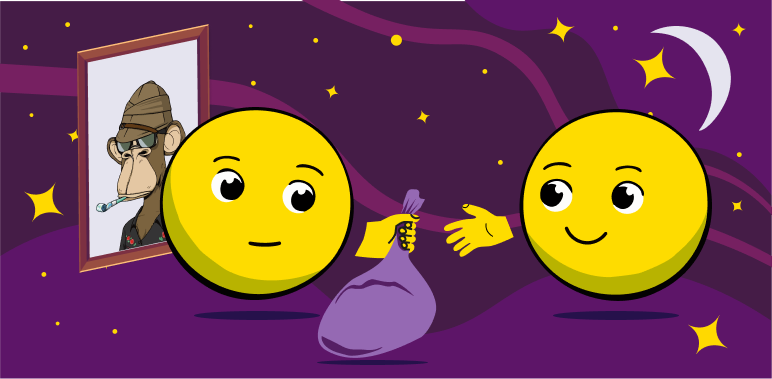 What Are NFT-Backed Loans?
31 Aug 2023 ◦ 7 min read
This summer, the Binance cryptocurrency NFT marketplace has integrated a new feature that allows users to borrow and lend cryptocurrencies using NFT tokens as collateral. With this feature, they've joined a number of platforms that have been providing this service. Let's
Read more ❯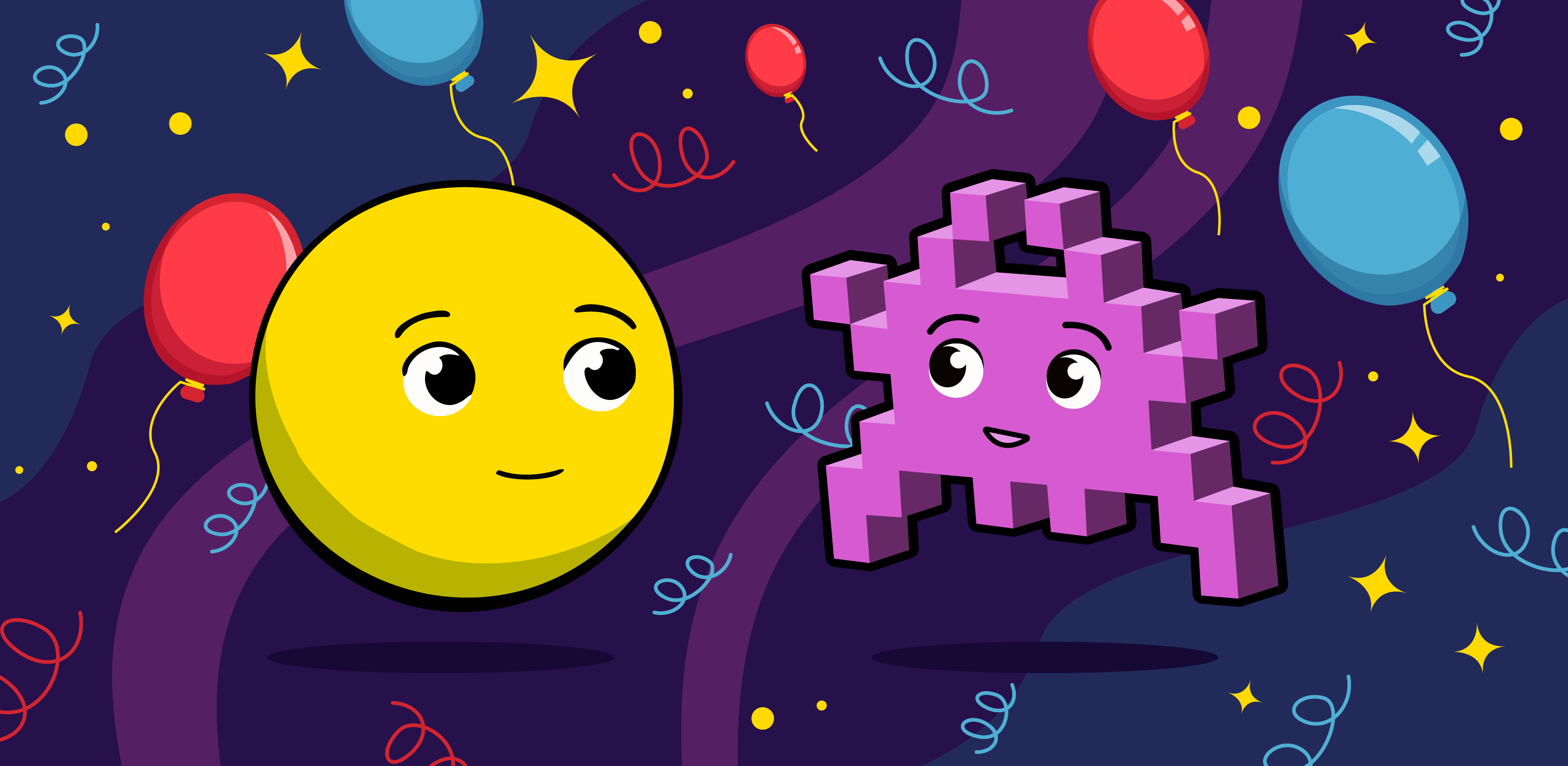 SwapSpace is Happy to Announce the Launch of the Invaders Club!
27 Oct 2023 ◦ 1 min read
Hi guys! We believe that the bear market is not a bad thing but instead is a perfect opportunity to prepare for the inevitable bull market. After all, when you're just getting into an asset at its peak, you're already late.  With that though
Read more ❯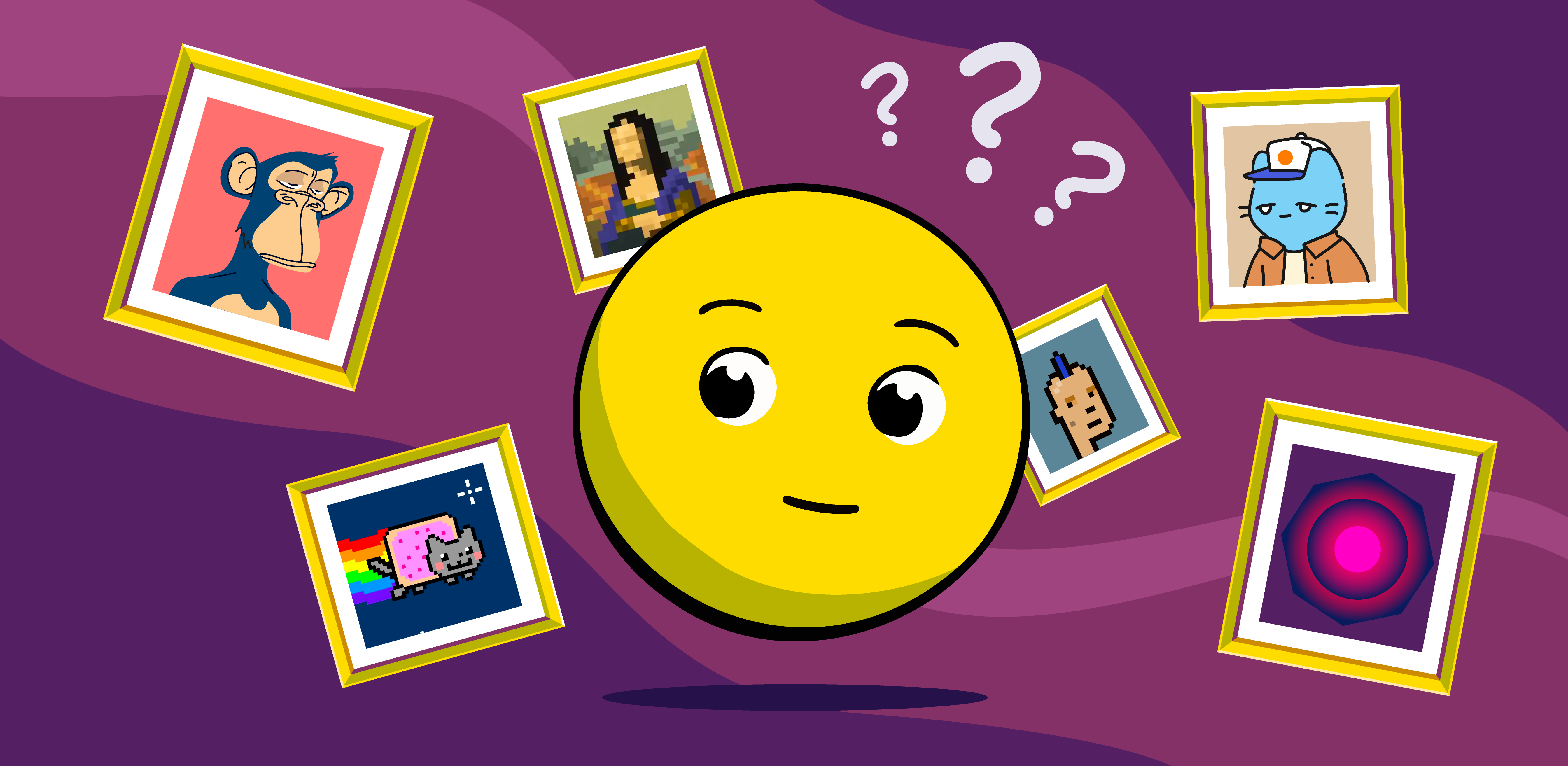 The Most Interesting NFT Examples: November 2022 Edition
31 Aug 2023 ◦ 11 min read
The NFT market remains an integral part of the crypto world, and despite some difficulties, it continues to develop and gain the interest of many users. In this article, we will talk about NFT news: today's market situation, new opportunities, and some fresh NFT examples. Market Decline This year has been a difficult year for the
Read more ❯