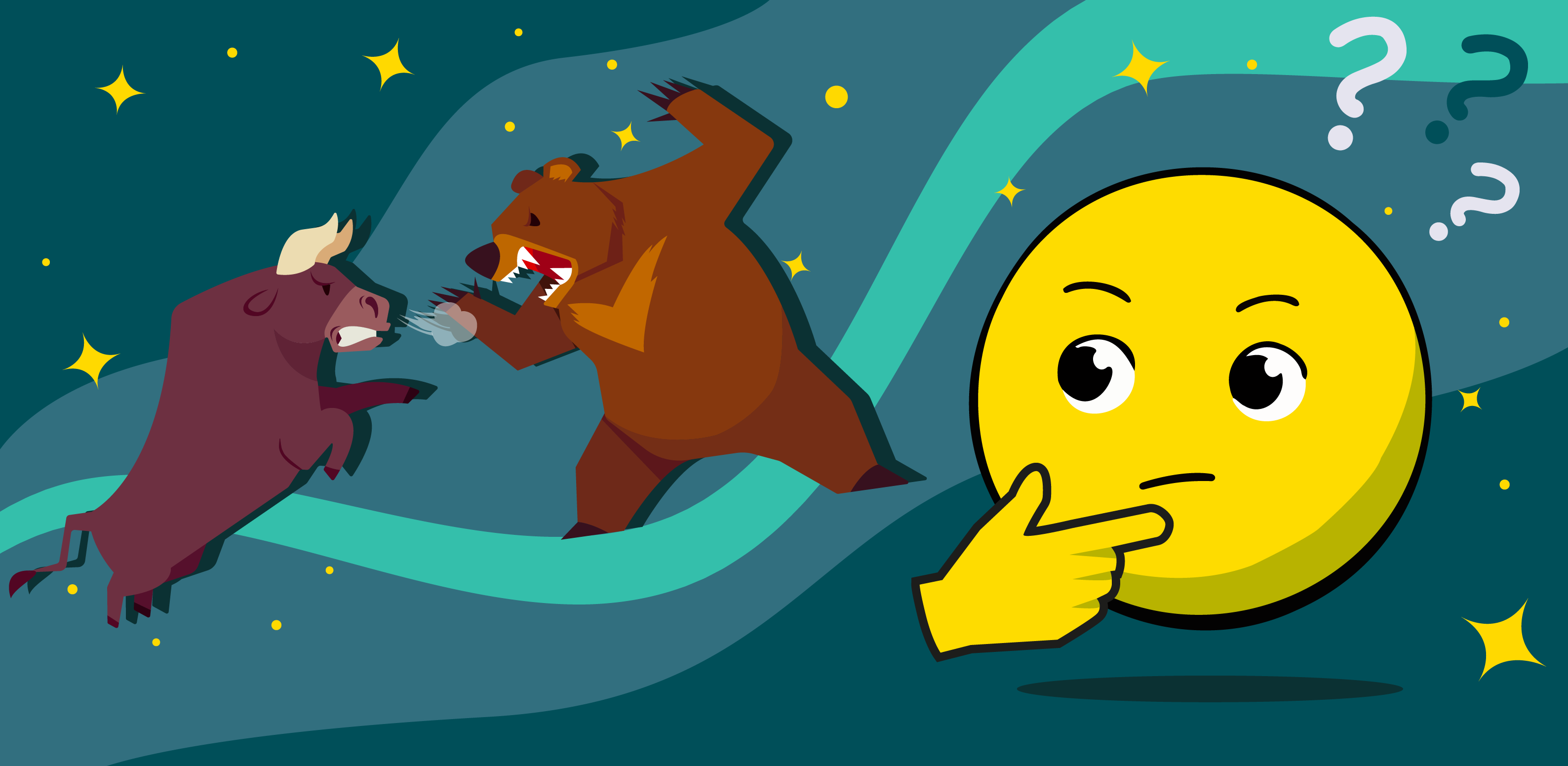 2022 has become a difficult year for the cryptocurrency market and will be remembered by negative events and trends. These include the onset of "crypto," the collapse of FTX, and the "stifling embrace" of regulators. We gathered experts' opinions on how to assess the results of the year and the prospects for the next - should we expect a market collapse or, on the contrary, the "crypto winter" will recede?
The first half of 2022 was unsuccessful for the cryptocurrency market, recalls Aaron Chomsky, head of the ICB Fund investment department. Bitcoin and Ethereum fell more than 50% from their historic highs at the end of 2021.
"When central banks changed course, reduced market liquidity, and raised interest rates, speculative asset classes began to slow. Thanks to higher interest rates, investors saw the possibility of investing with less risk and attractive returns. And when the prices of risky assets fell, the crypto market was forced to sell off. By the end of the second quarter of 2022, the cryptocurrency market capitalization had fallen by more than $1 trillion. This sale accelerated, as positions using borrowed funds closed", he explained.
Many exciting and interesting projects, such as Terra, fell when traders left the crypto markets. Stablecoin UST canceled the peg to the US dollar. Investors lost billions of dollars due to the ESN collapse, and the overall market was under even heightened pressure.
"Nevertheless, confidence in cryptocurrency markets remained until the end of 2022, until shocking revelations appeared around FTX and its subsidiary Alameda Research. Binance CEO Changpeng Zhao has publicly expressed concern about FTX's solvency, as well as its ability to maintain the FTT token issued by the exchange itself. Traders began to withdraw funds from FTX, the price of the FTT token fell from about $26 to $1 in just a few days, and the crypto exchange suspended customers' withdrawals", said Chomsky.
2022 was the height of the correction after updating the historical high at the end of 2021. Therefore, transformation and adaptation can be called the trend of the past year. Conceptually, new products for this year have not appeared, but all existing ones have begun to get a practical application and are in shape. For example, one of the interesting trends was the development of NFT among social media - it was in 2022 that mass adoption of the technology began: Twitter, Reddit, and OnlyFans. 
Prospects for 2023: The Pros and Cons of Regulation
If we discuss what awaits us in 2023, it is worth noting that positive trends are quite likely, Chomsky believes. Failures and bankruptcy in 2022 prompted many to call for further cryptocurrency regulation. "Fraud, theft, irresponsible lending, and trading using borrowed funds have created a difficult environment for investors, the existence of which would be impossible with proper state supervision and regulation," he said.
In addition, it is worth noting that Ethereum, which was successfully updated in 2022, moved from a blockchain with proof of work to a blockchain with proof of share. Ethereum tokenomics has also changed significantly, which will benefit the platform ecosystem.
Most likely, next year the "mass adoption" of cryptocurrency in society will continue.
Market regulation may become one of the trends of 2023 - thanks to increased control by regulators, the industry will receive more confidence, which means an influx of investment, both private and institutional.
What Projects May Be Interesting in 2023
The most interesting categories to pay attention to are level 1 and 2 blockchains, such as Avalanche, Polygon, and Near, as well as their ecosystems, all of which showed multiple growth in 2021-2022. This is a kind of copy of last year's strategy, working in the hope that projects in this category (both existing and not yet entered the market) will continue to set trends as early as 2023. Confirmation of the correctness of such a scenario is now the Aptos blockchain, which shows good results and set back for the future.
If we talk about current top players, then in connection with the latest events in the market (including the collapse of FTX), you should be careful about Solana (SOL). Moreover, not so much from the point of view of the development of the blockchain, but from the speculative component of the token itself, since SOL has lost strong support in the person of the same SBF, the founder of FTX and Alameda, and may continue to experience liquidity problems.
It is more correct to consider the potential of not the existing top projects themselves (although no one excludes this, especially given their financial base), but the categories as a whole, emphasizing the search for new ones.
It is also worth paying attention to projects that earn and share profits with the community. An example is the GMX futures DEX exchange. DEX exchanges are an old popular model that showed its growth back in 2020-2021. However, in this case, more attention should be paid to the fact that the project generates profit, which is shared with the community and users. Something similar was observed in 2021 in projects like Stepn (NFT sneakers) when profit generation was directly dependent on demand and users received a "reward" for participating in the project. But here it should not be "pyramidal" and explicit, but more serious. Therefore, with trends, correctly built tokenomics in projects will still be extremely important.
Of no less interest are niche infrastructure solutions that develop blockchain and make cryptocurrency use more convenient for the mass market. Among these solutions are bridges between blockchains, which allow you to freely make transactions and ensure the migration of liquidity between blockchains. So far, this category looks like one of the mandatory points in the development of crypto services themselves, making them more convenient for end users and achieving cross-functionality between blockchains.
Scaling and increasing transaction speed also occupy a special place - an example is Optimism and ZK-sync projects (Layer 2 solutions for Ethereum). This category is more likely mandatory for user-friendly blockchain development, but due to the technical specifics, it is unlikely to become a driver of market growth and will gain popularity among users who already use end products.
Is Bitcoin Bullrun Starting Soon?
No one can give accurate forecasts, but everything seems to point to the fact that cryptocurrency prices may fall even more before a steady recovery begins. Bitcoin's price can both reach $28-30 thousand with good bullish movements and fall to $10 thousand in the event of sharp bearish sentiments, Aaron Chomsky estimated.
If global shocks that can turn the entire world economy around do not occur, we can expect developments according to a previously defined model. This model says the crypto market trend direction changes approximately every 2 years. In this case, a reversal should occur in 2023.
Stock Market
The stock market is close to the end of the annual bearish cycle and ready to enter the upcoming bullish market. And one of the signals indicating the end of the previous trend is the continued decline in stock volatility, writes Business Insider.
Since mid-October, the S&P 500 has increased 18%. But for the upcoming bullish market to be sustainable, several signals should appear, according to analyst Katie Stockton of Fairlead Strategies.
Stockton believes the current short-term and long-term stock market cycle leans toward "bearish" amid the ongoing consolidation phase. And short-term volatility is likely to continue.
"If the S&P 500 consistently closes above 4155 points, its downtrend will change, leading to a bullish mid-term cycle," Katie Stockton explained.
And if a potential break above this key resistance level coincides with the continued decline in stock market volatility measured by the CBOE Volatility Index (VIX), a rally can be expected.
Bearish Market Pros
In 2023, the following factors are expected to affect the stock market:
The hawkish mood of US monetary policy and higher rates could increase discount rates and lead to a revaluation of companies and negative expectations for operational capabilities.
Tightening regulatory policies and tax tightening could reduce business activity and limit capex and R&D companies' expansion.
Markets are revalued by multipliers, especially P/E, and the previous growth momentum could lead to a return to historical averages.
The technical picture on long frames shows a significant overextension from the average over the past 10 years.
Bullish Market Pros
The market is measured fairly by PEG, which considers the growth rate of cash flows.
Leading S&P 500 companies show extremely high growth rates in cash flows and are not revalued.
Stocks are cheap relative to 10-year triples' yield.
Investors prefer stocks if they are cheap and the risk premiums are wide.
Stock valuations may be based on PEG, which accounts for the growth rate of cash flows.
S&P 500 leaders have strong cash flow growth and financial sustainability.
The market is not highly revalued and stocks are cheap compared to bond yields.
The market continues to grow and the main fundamentals indicate its continuation.
In general, the stock market remains attractive in 2023.
Conclusion
BTC's current growth may be due to ongoing difficulties in the US banking sector. Rumors that the US government is nationalizing the troubled First Republic bank have again shifted investor attention to cryptocurrency, especially Bitcoin, in mid-March.
At the same time, investors expect the imminent completion of tightened monetary policy in the United States. They assume that at the next meeting in May, the Fed will not raise the rate to prevent a financial crisis in the economy. This adds an appetite for risk in markets, which is expressed in cryptocurrency growth locally.
Growth to $30 thousand is accompanied by a large volume of margin purchases: before that, investors preferred to accumulate cryptocurrencies on spot accounts, and derivative trading volumes were not so significant.
As soon as the BTC rate can gain a foothold above $30 thousand, then the next growth goal will be $40 thousand. However, the movement is unlikely to occur without a significant fundamental trigger, which may be a pause in raising US Federal Reserve rates at the next May meeting.