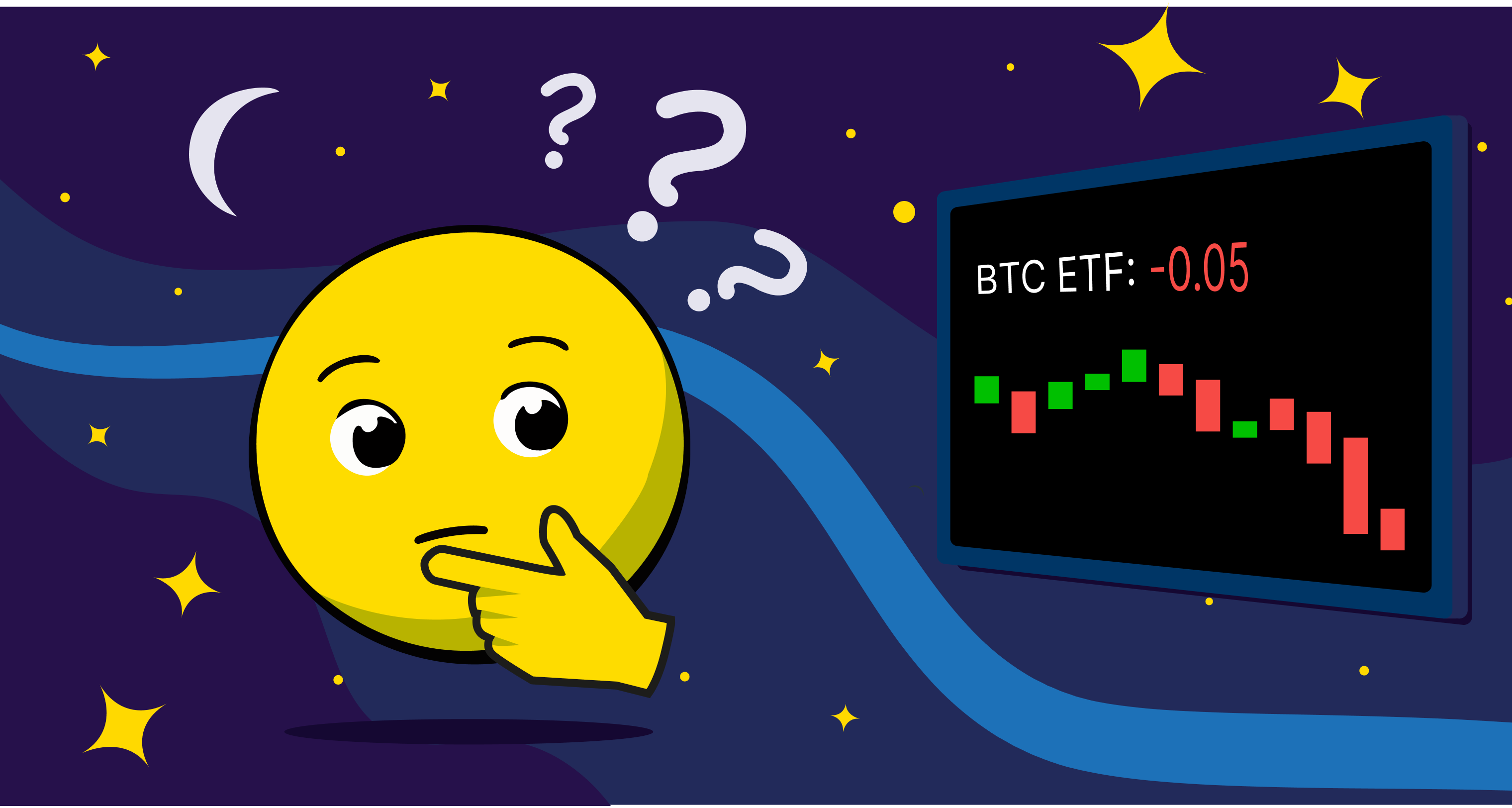 What Is an ETF?
An exchange-traded fund (ETF) is a fund in which shares are traded on a stock exchange. A fund is a legal entity that holds on its balance sheet an asset or portfolio of assets selected according to certain criteria. It includes securities, commodities, bonds, currencies, and stock indices.
A cryptocurrency ETF invests in one or more cryptocurrencies and sells its shares on the exchange. This means that it gives clients access to cryptocurrency investments without having to buy cryptocurrency directly. Each ETF share is backed by a certain proportion of a fund's assets. The ETF owner, therefore, invests in the fund's portfolio but does not directly own its assets.
Specialist companies have set up funds. They also manage them, such as rebalancing their composition when necessary and keeping reports. The world's largest ETF providers are BlackRock, Vanguard, State Street, Invesco, iShares and Charles Schwab.
So far, regulators have banned spot cryptocurrency ETFs, although they have approved futures ETF. However, futures are a contract, not a direct purchase of crypto, so you have to pay interest to hold them; they are not suitable for long-term investment, and they do not allow cryptocurrency to be used in steaking and pharming.
Advantages of ETFs
ETFs allow investors to invest in several assets or companies simultaneously. For example, it is possible not to have to understand the intricacies of various technology companies and only buy an ETF linked to the Nasdaq index. It already includes the 100 largest US non-financial companies.
It also saves on commissions: you are buying just one share of the fund, not 100 individual shares. Buying an ETF simplifies reporting to the IRS and other regulators.
What Will an ETF Bring to the Crypto Market
Legality. Currently, crypto is a grey area in most countries. Once ETFs are approved, companies and private investors will be able to invest legally: report to tax authorities, seek protection in court, bequeath, gift their shares, and so on.
Liquidity. The capitalization of the US stock market alone is $40 trillion, while the entire cryptocurrency market is worth $1.1 trillion. A cryptocurrency ETF will allow large investors to overflow capital, which will provide a huge boost to the entire crypto.
A familiar instrument. For conservative investors, crypto is synonymous with the word scam, but here is an approved ETF, a familiar instrument. This fund invests in a matter of tenth.
Applications from companies. Several large US funds have already been applied to a spot Bitcoin ETF. Including BlackRock - the world's largest investment firm with $8.5 trillion under management - remember that the entire crypto market capitalization is only $1.1 trillion. Grayscale, ARK, 21Shares, and others are vying to issue Bitcoin ETFs.
The crypto community expects regulators to give in, and we will see Bitcoin ETFs in the next year or two. At that point, the inflow of funds from new investors
Why the Bitcoin ETF Is in the Spotlight
Cryptocurrencies are not legal everywhere. Companies that want to invest part of their budget in digital assets and make money cannot do so, simply because they are illegal.
In countries where cryptocurrency is legal, there is another problem, namely, a conservative investment strategy. Take any publicly traded company (whose shares are traded on a stock exchange). The board of directors usually makes investment decisions. Furthermore, unless the board comprises millennials (the crypto industry's main target group), the probability of buying cryptocurrency with free money is close to zero.
Cryptocurrency-based ETFs can solve both problems:
ETF is a legal product. Even if the ETF is made up of cryptocurrency, formally, the investor is not investing in coins but in the fund itself, which is not against the law.
ETF investing is common for large corporations. Therefore, cryptocurrency ETFs can be an excellent solution for companies with conservative investment strategies.
Which Crypto ETFs Are Already Trading
Today, exchange-traded funds are indirectly related to the blockchain industry; for example, those whose prices are linked to a basket of shares of publicly traded cryptocurrency companies are traded in various countries. However, ETFs based on cryptocurrencies have attracted particular attention; in this case, the fund manager acquires digital assets for the fund and thus serves as a source of additional demand in the cryptocurrency market. The price of such instruments depends on the spot price of the crypto assets.
The main potential market for spot crypto ETFs is the United States. Since 2018, numerous companies have applied to the SEC to register exchange-traded funds. However, the regulator has yet to approve any such instrument.
The first North American spot Bitcoin ETF was launched in Canada in February 2021. It is called the Purpose Bitcoin ETF, and is traded on the Toronto Stock Exchange. The fund has over $800 million in assets under its management.
In addition, ETFs indirectly related to the cryptocurrency market are traded in various countries.
One of the most popular strategies is the Bitcoin Strategy ETF (BITO) from ProShares. It has received SEC approval and will be listed on the New York Stock Exchange in late 2021. BITO's underlying asset of BITO is Bitcoin futures contracts, which have been traded on the Chicago Mercantile Exchange since 2017. The fund will be worth approximately $1bn at the end of May 2022.
Similar ETFs were launched by VanEck and Valkyrie Investments following the SEC approval at the end of 2021. In April 2022, the regulator approved the launch of a Bitcoin futures ETF in Teucrium.
Grayscale manages an ETF called the Future of Finance (GFOF), which includes shares of publicly traded blockchain and cryptocurrency companies. It listed a GFOF analog on European exchanges in May 2022.
BlackRock also launched an ETF based on companies in the cryptocurrency industry. Samsung Asset Management plans to launch funds based on blockchain companies on the Hong Kong stock exchange.
There were also altcoin-based ETFs. For example, an ETF based on DeFi-token indices will begin trading in Brazil in early 2022.
Summary
Crypto ETFs are exchange-traded funds that track the prices of cryptocurrencies or are linked to a basket of publicly traded cryptocurrency companies. There are two types of crypto ETFs: Bitcoin ETFs and blockchain. Bitcoin ETFs are linked to Bitcoin futures contracts and allow investors to access Bitcoin without trading it. The blockchain ETFs track the performance of an underlying index that serves as a benchmark. The first North American spot Bitcoin ETF was launched in Canada in February 2021, and the regulator has yet to approve any such instrument in the US. Several companies have applied to the SEC to register an exchange-traded fund, and the SEC has approved a few blockchain-based ETFs but has rejected numerous Bitcoin ETFs. The SEC has a maximum of 240 days to approve or deny applications for a spot bitcoin ETF, and the first deadline is January 10, 2024.
Related Posts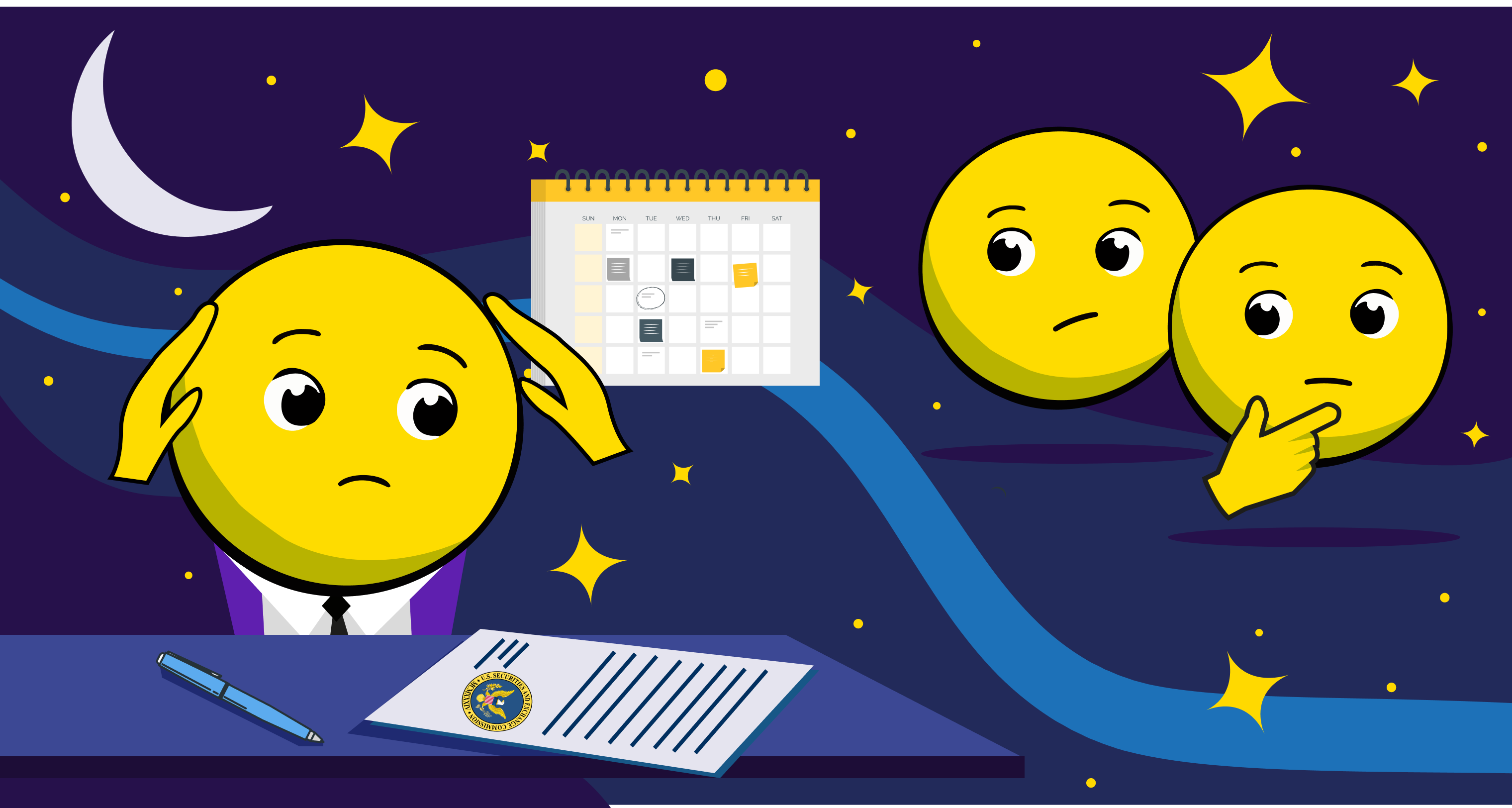 What's next for the SEC Crypto Battle?
13 Oct 2023 ◦ 7 min read
As you know, the threat of a shutdown looms over the United States. The government shutdown could come as Congress is likely to fall short of agreeing on a budget for the new fiscal year. While the shutdown lasts, uncritical institutions and agencies are closed, and hundreds of thousands of their employees leav
Read more ❯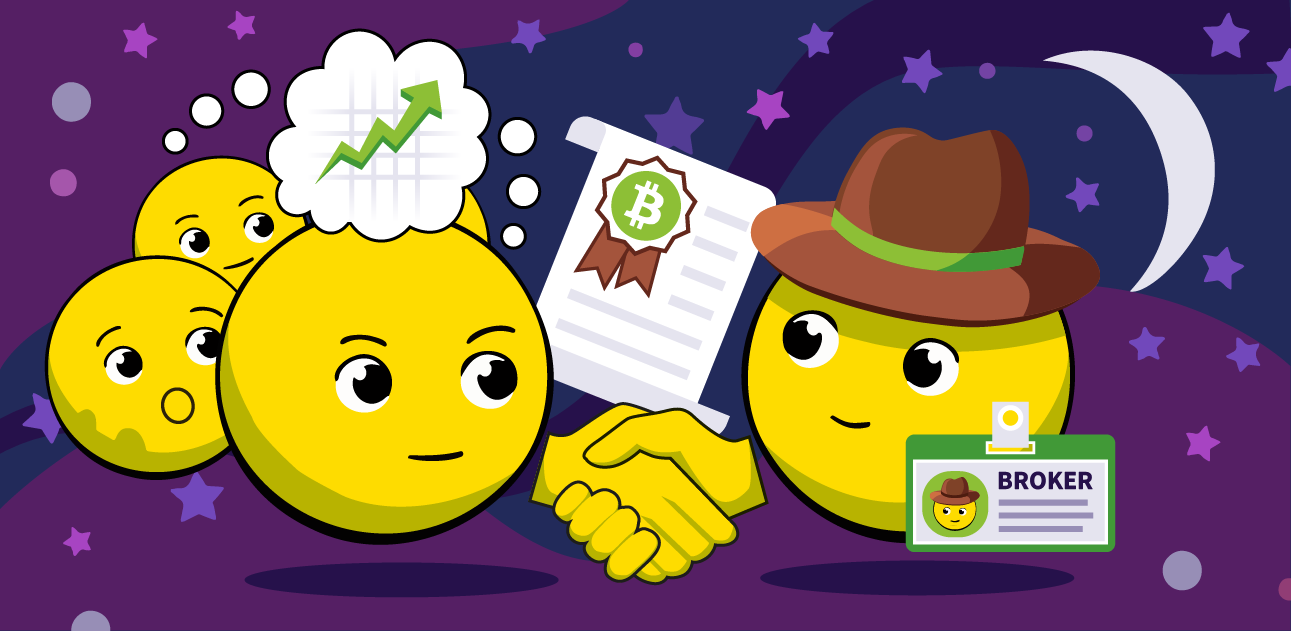 Bitcoin Futures Trading And ETFs: What's All the Fuss?
23 Aug 2023 ◦ 5 min read
Despite the governments around the globe's growing efforts to bring crypto markets under control, many aspects of them still somewhat resemble the Wild West — what with the play-to-earn games boom, NFT speculation, and ot
Read more ❯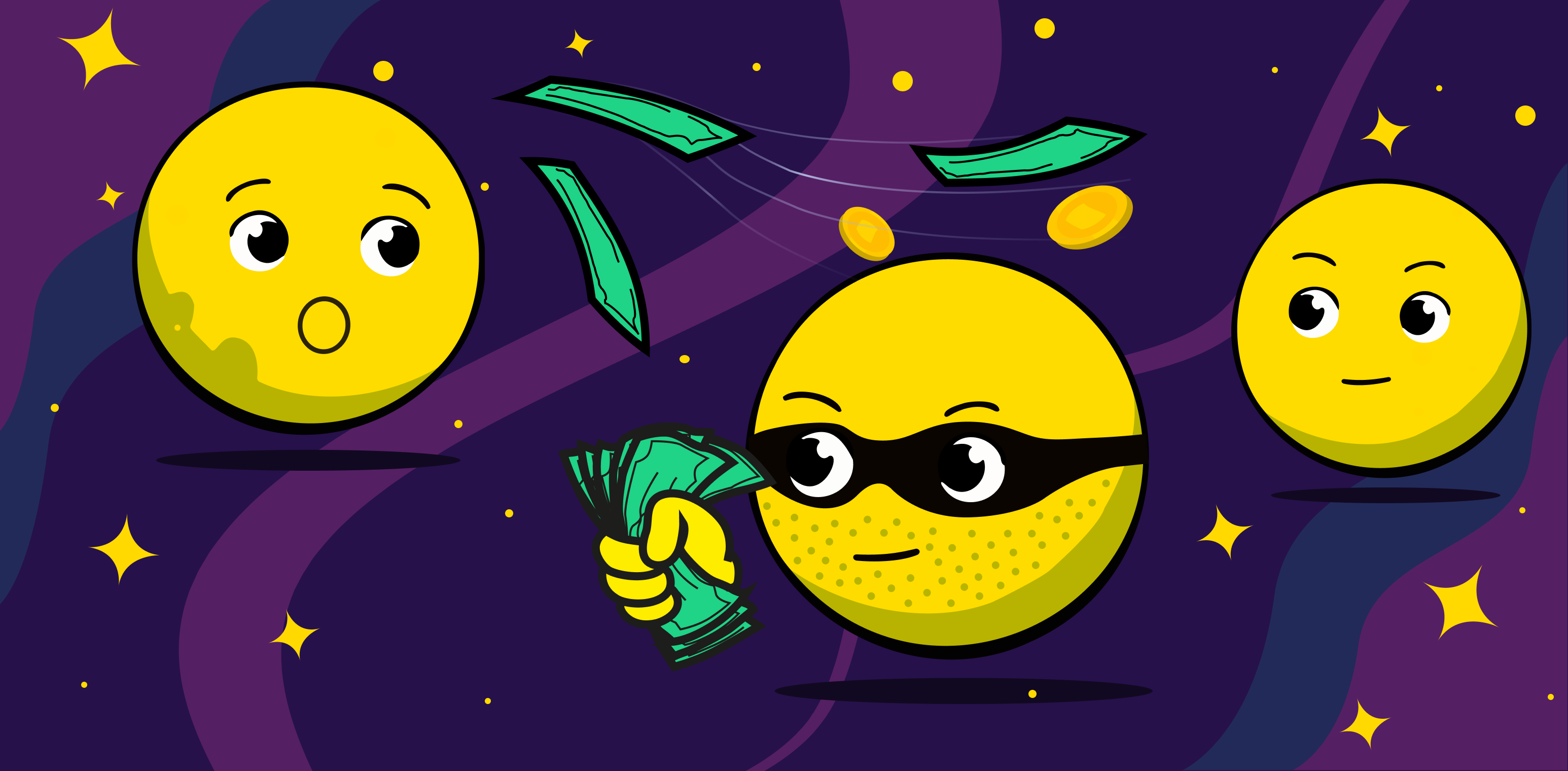 A Hack Resulted in a Record-High $3M Bitcoin Transaction Fee
29 Nov 2023 ◦ 3 min read
A recent BTC transfer, which was mined in block 818087, has set a new record for the largest-ever transaction fee paid in the 14-year history of Bitcoin . Let's explore the details of this suspicious transfer and find the reasons behind such a hug
Read more ❯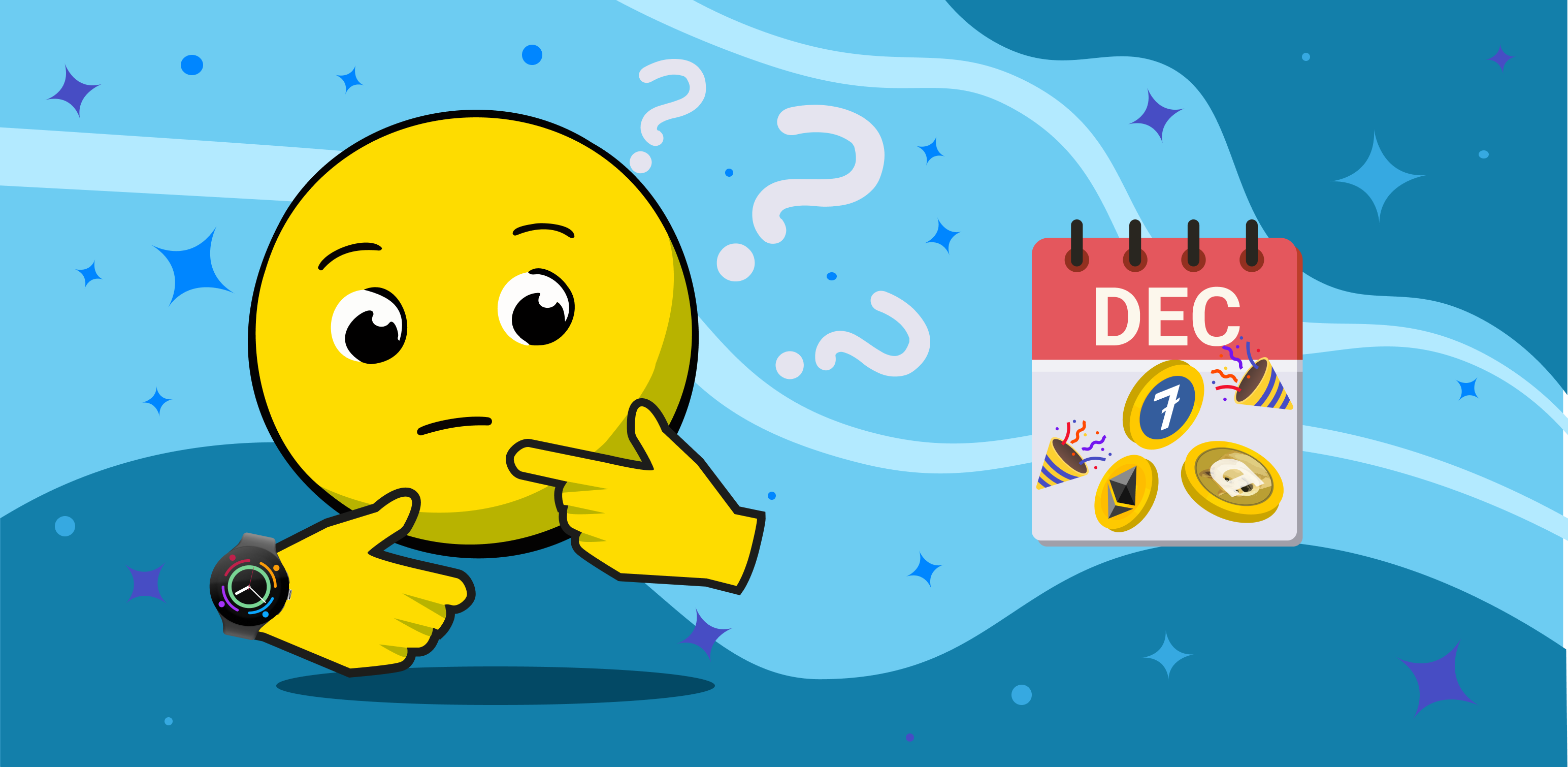 Is Altcoin Season Coming?
17 Nov 2023 ◦ 9 min read
The improvement of sentiment in the crypto industry and the growth of Bitcoin, as a rule, are harbingers of the altcoin season. In 2023, Bitcoin grew 2.3 times, which was facilitated by the imminent appearance of spot ETFs
Read more ❯