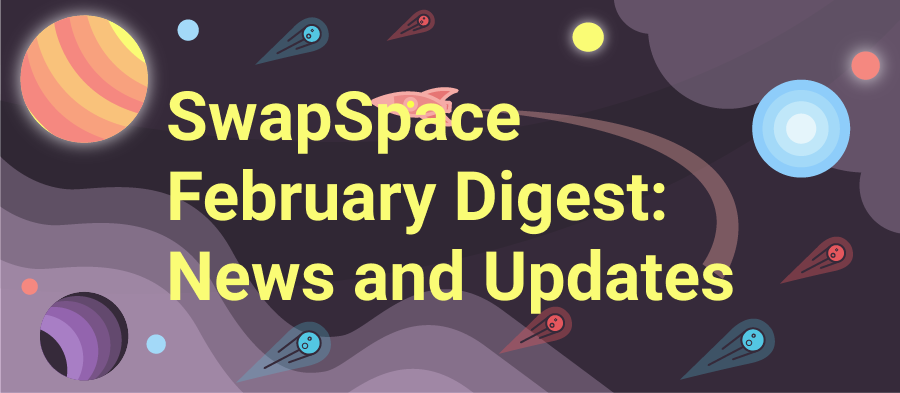 Better late than never, SwapSpace welcomes spring and revises the achievements of February. The Feb highlights we are pleased to tell you about are the new integrated services, design updates, the Bitcoin halving countdown, and some more.
Partnerships and Newly Integrated Services
We are proud to welcome FixedFloat and Exolix on board! These collaborations brought us 183 new exchange options with fixed and floating rates enabling users to swap their cryptos seamlessly without any waiting, web surfing, and worrying.

Exolix is a fast, anonymous, reliable and fully transparent cryptocurrency exchange built by crypto enthusiasts, for crypto enthusiasts, crypto investors, crypto traders, and everyone. Exolix offers an intuitive interface, secure transactions, favorable exchange rates. The service doesn't charge any hidden or unreasonable fees and may be proud of the complete anonymity and speed of all transactions. The company's mission is to make the exchange process easy.

FixedFloat gives you the tools to make full use of your digital assets through an easy and accessible exchange platform. They commit to providing flexible solutions tailored to your wants and needs. Fast processing, robust design, and a friendly, dedicated customer support team are included. You select whether fixed or floating exchange rates fit your strategy, and then let the bots do the hard work of picking the best deal for you. No sign-ups, no hassle. Their mission is to simplify the process of exchange through practical and scalable solutions that make the crypto economy work for you. FixedFloat is united by the idea of ​​creating a best-in-class digital asset exchange platform that meets all the needs of the crypto community.
Merging of the exchange steps

What can be better than a fast and simple five-step cryptocurrency exchange? Of course, a four-step exchange! We merged Step 2 and Step 3 stages to make your crypto swaps smoother and even more intuitive.
Renovated SwapSpace Design

Purple for the purple god! This February SwapSpace team was super proud to present a new version of the design for the brightest user experience ever. Not only we redesigned the website but improved the mobile adaptive.
Support Chat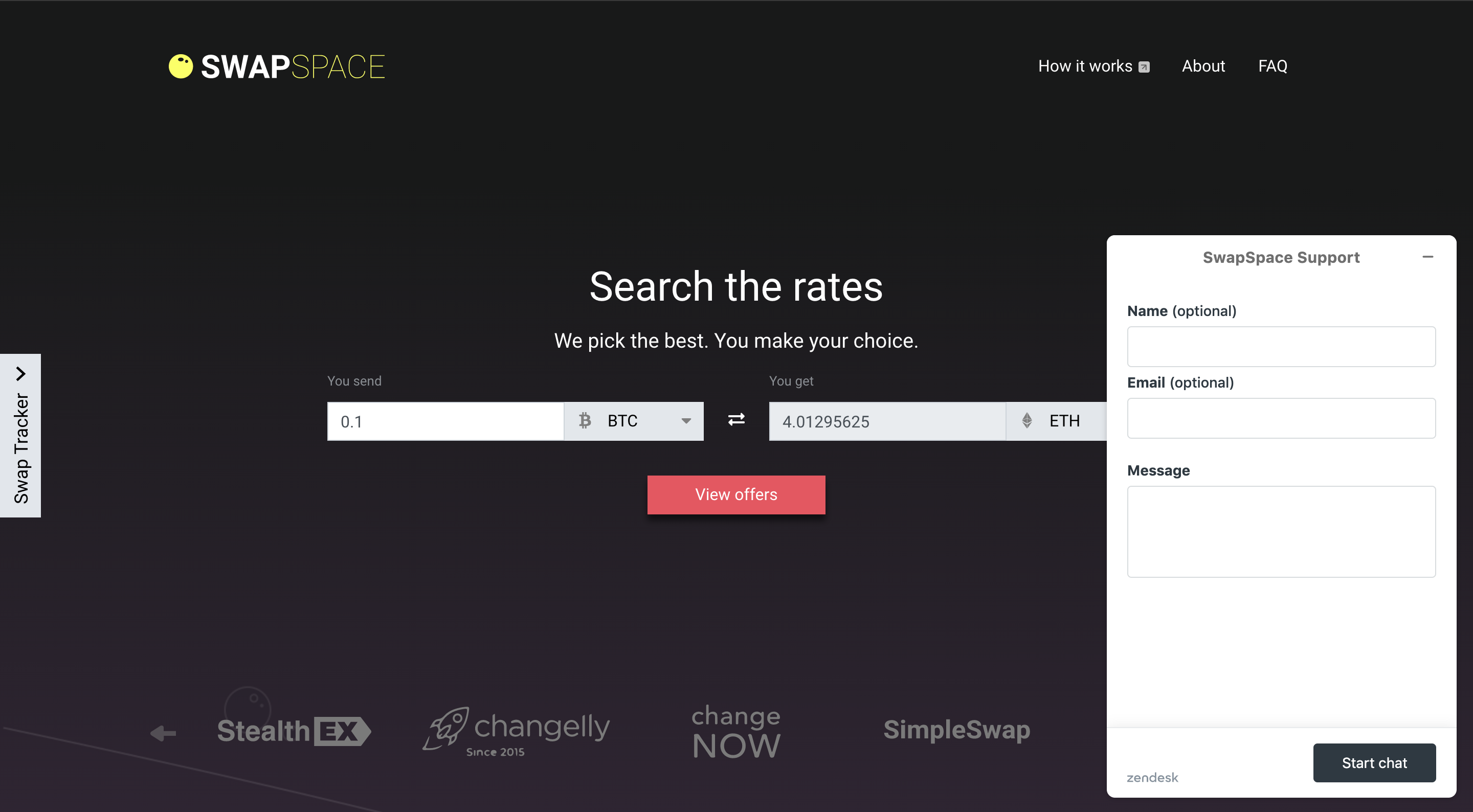 We are pleased to tell you about our support chat feature. Now you can ask us any questions even faster, and our caring support service is always online and ready to solve any issue in no time. We are getting closer!
Query URLs
We have so many coins that it's getting easy to mess up! Now you can easily send anyone a link to the exchange, and all the fields of your friends' exchanges will have been already filled out. All they will have to do is to pick the best rate and start the exchange! Try it on the example of 0.123 BTC to ETH swap.

In May 2020 halving, the mining reward will fall from 12,5 to 6,25 BTC. It's left to wonder what will happen next. In anticipation of the event, SwapSpace explains what halving is, revises the previous halvings history, and prepares you to the 2020 rally.
SwapSpace Weekly News Digest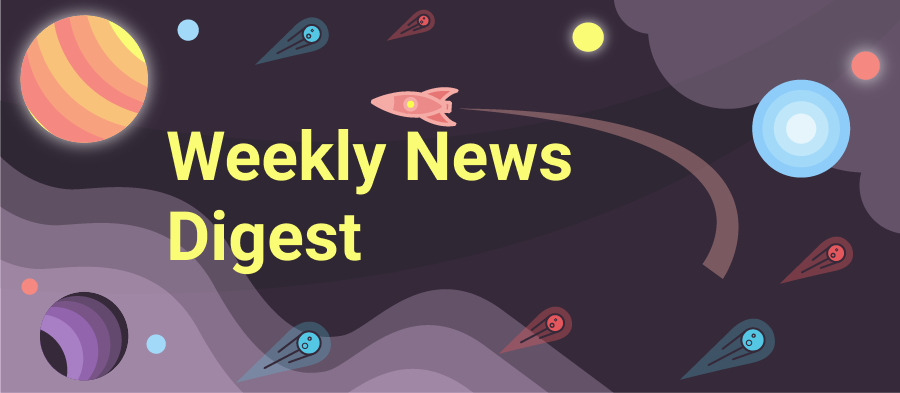 Starting the last week of February, we launched a new rubric in our blog, where we are exploring current developments in the cryptocurrency sphere. Subscribe to our blog to keep up-to-date with the latest crypto events.
Worth Reading:
Get 5000 IOTX via SwapSpace Giveaway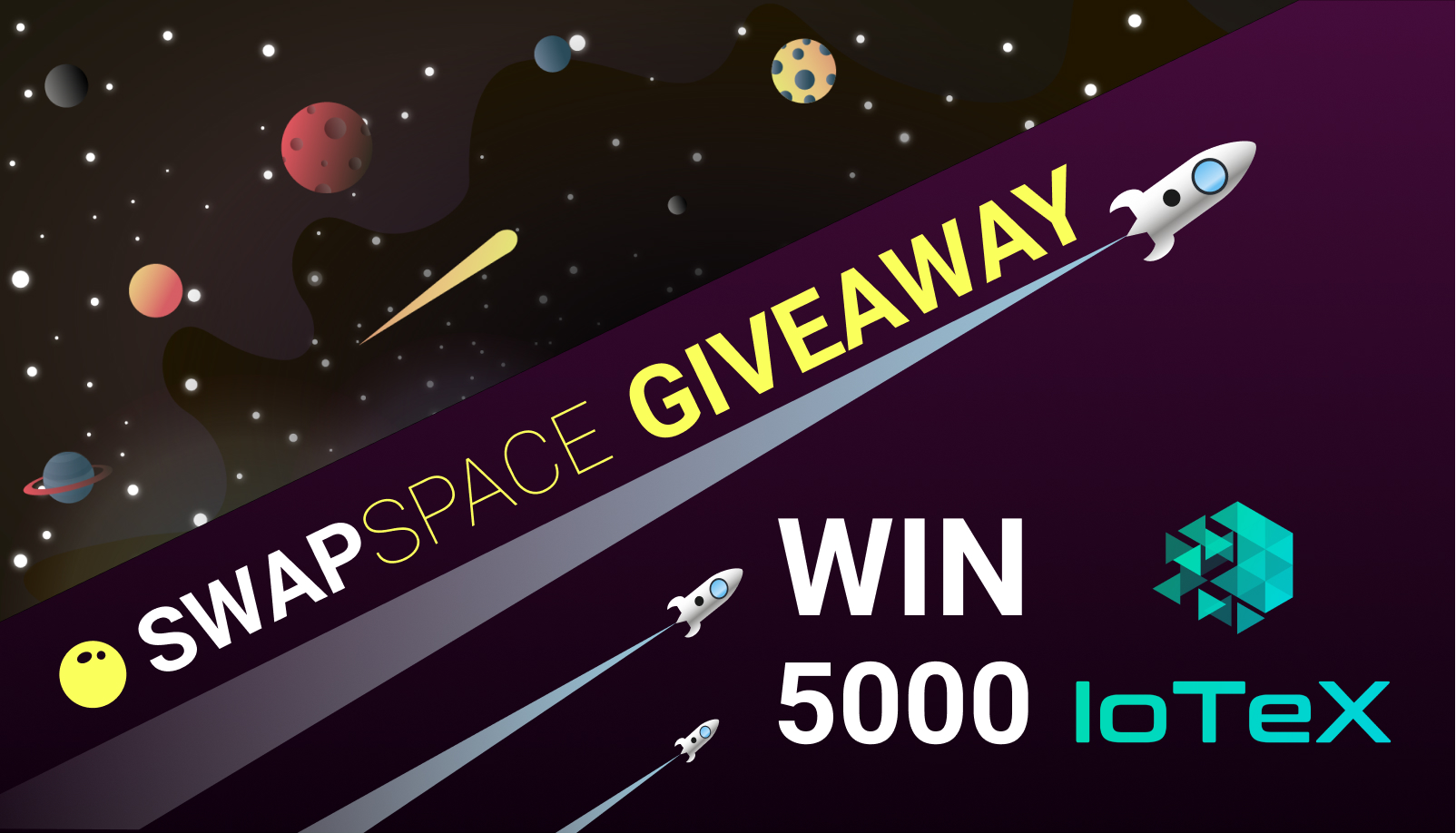 Not long ago, we launched a giveaway of 5000 IOTX. One lucky winner of our giveaway will receive a reward compared to $20 in crypto. A pretty good deal, right? Read the promo conditions by the link and grab the chance to win!
That's all for February. To stay updated on the latest SwapSpace news, subscribe to our social media: