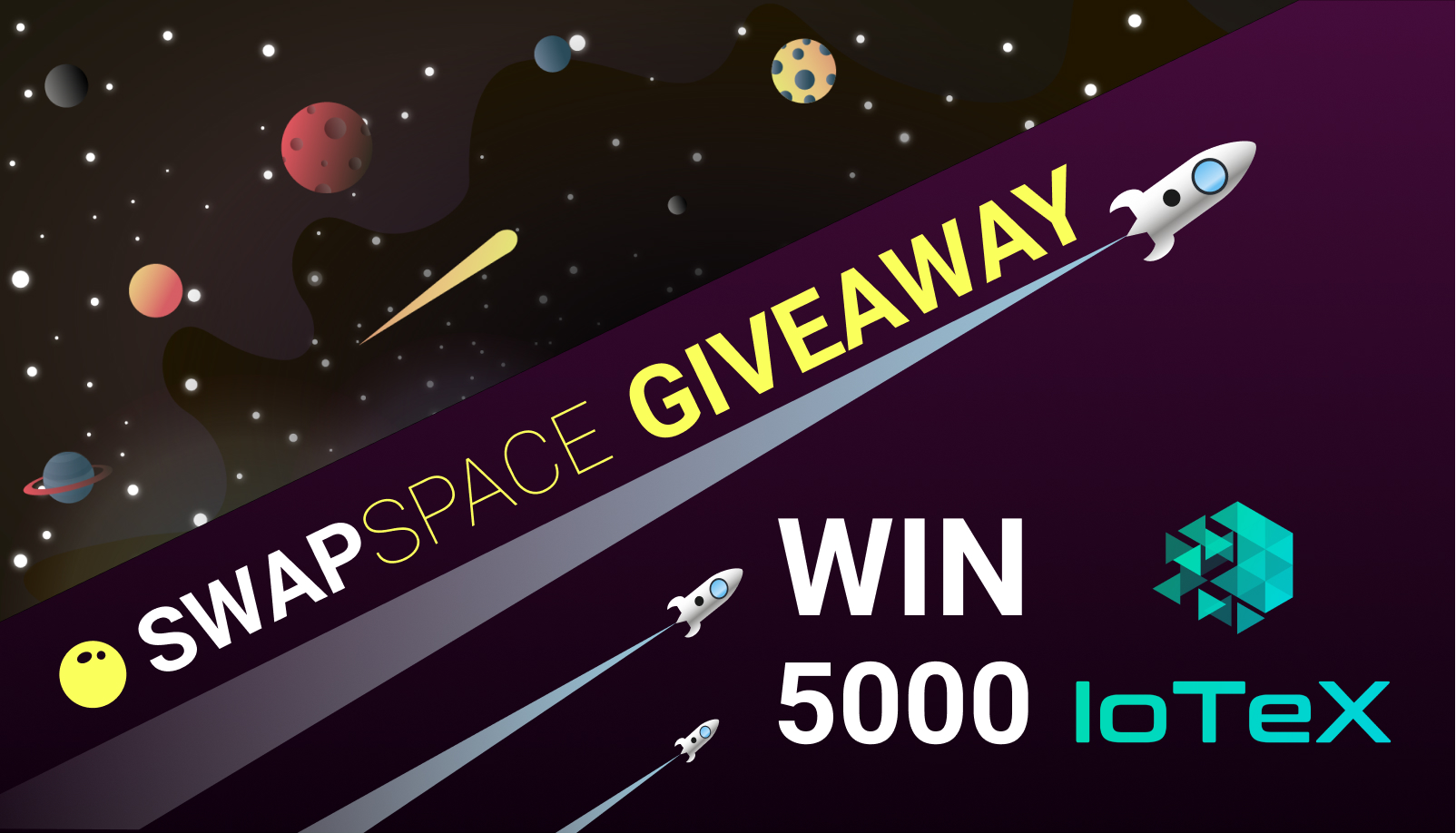 We are excited to announce the launch of our 5000 IOTX giveaway! Are you up to receive about $20 in crypto? Read the press release below for details and claim your grants today.
Terms and conditions:
Follow SwapSpace and IoTex on Twitter
Like and RT the announce
Tag 3 friends and attach the screenshot of the best IOTX exchange offer on SwapSpace.co
Fill out the google form (email, twitter name, IOTX address)
These few steps are everything you need to participate in and get IOTX for free. Good luck, and thank you for joining!
What is IoTeX?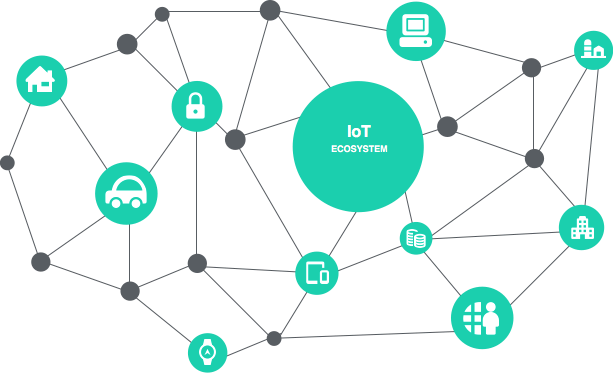 Founded in 2017, IoTeX is aiming to create the next generation of a decentralized open-source blockchain system for the Internet of Things (IoT) to enable the mass adoption of IoT technology. Backed by a team of former tech scientists and engineers from Google, Facebook, Uber, Intel, Bosch, and more, IoTeX combines blockchain, trusted computing and edge devices to realize the entire potential of IoT. The in-house innovations on IoTeX include the blockchains-in-blockchain architecture for heterogeneous computing, swift and secure Roll-DPoS consensus scheme, and efficient trusted computing protocols. Among the issues it deals with, we may name scalability, lack of privacy and functioning value, and high operating costs. IoTeX aims to solve them all by applying blockchain technology in logistics and supply chain management, smart cities and buildings, and much more spheres. The IOTX native token is a utility token for paying gas fees, decentralized governing in IoTeX network, e. g. voting for delegates, and can be stored either in native storage (available for desktop and mobile) or in third-party wallets such as Guarda or Trust Wallet.
What is SwapSpace?
SwapSpace is a cryptocurrency exchange aggregator platform that combines the rates of quite an amount of major exchange services from the well-known market giants to young and highly specialized ones. Our mission is to make crypto swaps easy as 1, 2, 3 for everyone and to minimize overpayments. We value your time and comfort and take over the task of collecting and comparing the rates through the internet. SwapSpace neither requires registration nor collects your data, doesn't charge any fees, offers an intuitive interface, 24/7 support, and the best exchange rates all over the market.
To be the first to know about all the hottest SwapSpace news and promotions, follow us on social media, and don't forget to tell your friends about the promo: