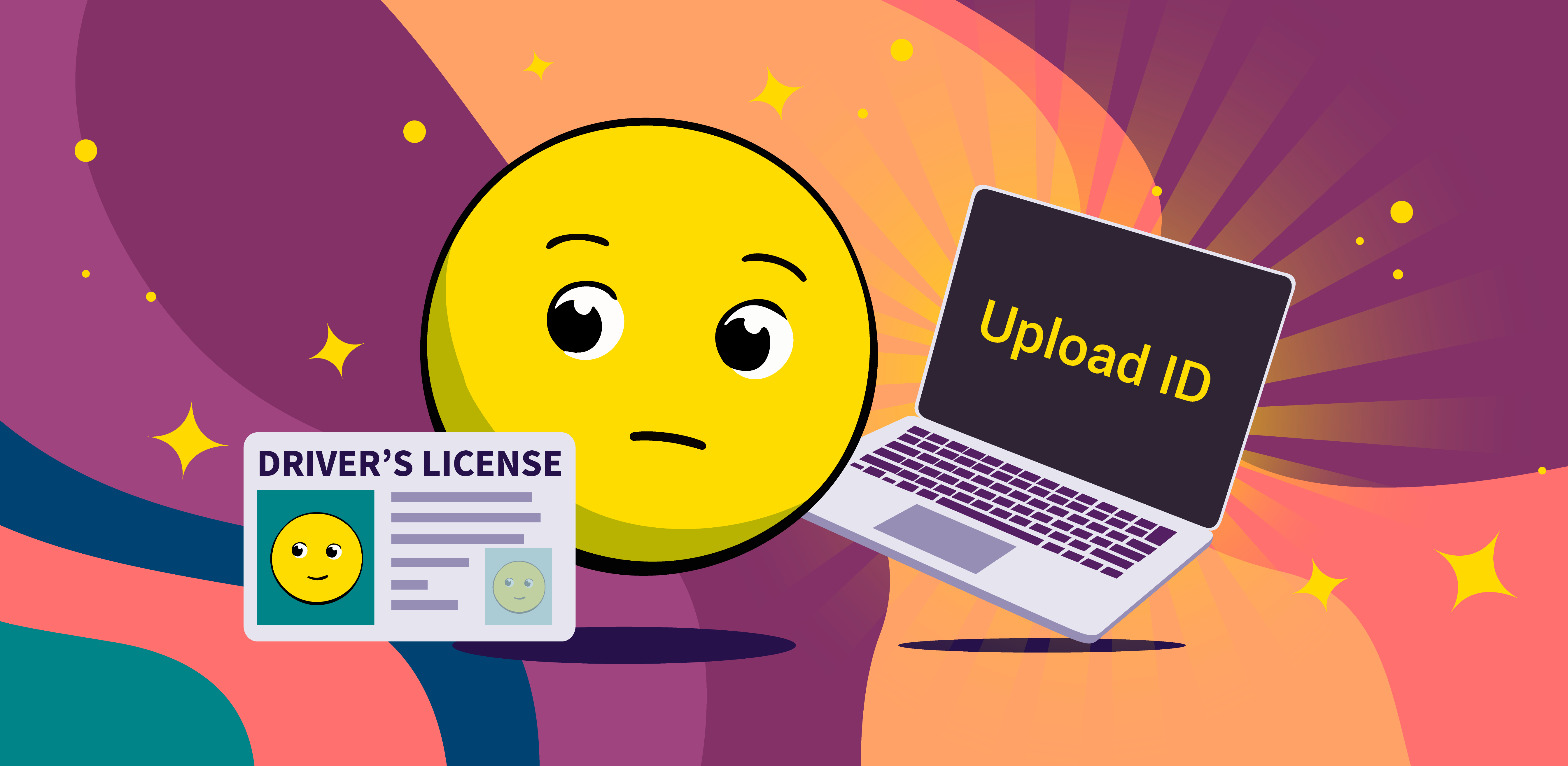 More and more countries are beginning to adhere to the norms of KYC and AML, which have already entered ‌force in the European Union and the US. According to them, financial institutions must know their client (KYC) and resist money laundering, scams, and hacking. According to KYC, these databases are checked against various law enforcement agencies' watchlists. Therefore, identification is used to prove that the trader complies with the law and has the right to make transactions. In addition, verification is a method of insurance. For example, in the event of a cyber-hack or a technical failure, the trader will be able to prove that he owns his account and can get his funds back.
KYC: Cumbers and Risks
To verify the exchange, users might be required to make a passport photo, a selfie with a passport, a photo with the address of the place of registration in the passport, a driver's license, a TIN, and sometimes even an electricity bill. Verification may be required after account registration and/or at the time of withdrawal. In addition, if the transaction seems atypical or suspicious to the moderators, they will require additional documents from the user, for example, confirmation of the source of income (contract). 
Due to this, the process can be inconvenient for users – transaction processes are delayed, traders lose on rate changes during verification, or the exchange may block the account because of formal inconsistencies in documents, although the trader trades honestly.
Another point is that the requirement to provide documents contradicts the key principle of cryptocurrency – anonymity, freedom and lack of control over the movement of the financial flow. Moreover, providing data to minimize the likelihood of fraud also carries some risks:
data leaks are almost inevitable;

your data can be shared with third parties and government agencies;

leaked or stolen data can be used in an attempt to steal your coins (phishing).
Thus, the desire to keep anonymity is so clear and it is still possible.
Privacy is Legal
First, let's say that privacy is one of the internationally fundamental human rights. You don't break the law if you operate within the imposed limits on cash payments (usually around $10,000). And if some users prefer to remain anonymous, some simply want to start trading as quickly as possible, without wasting time waiting for confirmation from the exchange administration; this does not mean that they are necessarily fraudsters. So if you are one of those who wants to stay anonymous and ready to lake risks – the following information will help you ‌make the right choice and deal with your crypto safely.
Where to Go to Avoid KYC
Most of the crypto exchanges allow you to operate anonymously, but some have withdrawal limits and can feature partial KYC verification. Let's overview usable types of exchanging platforms:
Altcoin Trading Exchanges
Binance
To open an account on this world's largest cryptocurrency exchange, you only need an email address. After it users are free to deposit, withdraw, and trade up to 0.06 BTC per day without KYC verification. Spot trading on Binance doesn't also need verification. However, users who transact large volumes of BTC will need to complete the KYC procedures so that they can transact on the platform.
KuCoin
This one also offers a wide variety of coins to choose from, as well to purchase with a credit card. All in all, it is a great alternative to Binance. The blockchain imposes withdrawal limits up to 5 BTC per day without KYC.
This decentralized cryptocurrency exchange is specially designed for trading Ethereum and Ethereum-based tokens (ERC-20). To identify themselves, traders only need their wallet addresses. After unlocking your Ethereum wallet, you need to deposit tokens on the exchange, and you can start trading.
Also, we should say that if you are going to trade cryptos for fiat, then you should expect to do KYC as well. But there are some ways to get cryptos without ID.
Peer-to-Peer Exchanges
P2P exchanges don't hold users' funds, but rather connect buyers and sellers.
HodlHodl 
A noncustodial Bitcoin exchange provides escrow service by creating a multi-signature wallet between the users. They do not force you to fill in KYC details, therefore giving you the option to stay anonymous. HodlHodl has a rate of 0.6% shared between both parties and no limits. 
Bisq
It is the world's only fully decentralized p2p exchange with a 0.001 BTC – 0.001 BTC rate. This platform is one of the most advanced in the industry and lets you sell and buy bitcoins for fiat. However, it still has low volume and might be difficult for new users.
AgoraDesk
This fully non-custodial exchange offers a variety of benefits. However, if you want to buy bitcoins for cash, you can find a person who will sell you bitcoins at a meeting – the exchange supports the purchase and sale of BTC for cash. It even offers cash by mail, no KYC, noJS mode, Tor, and I2P, and not even email are needed for registering. 
Instant Swap Exchanges
Another way is to use instant swap exchanges, such as the ones offering their services at SwapSpace, where you can avoid KYC and currency limits. Such platforms do not require account creation, and they have a large variety of coins to choose from.
Xchange
The platform provides competitive rates and high transaction volumes. It also operates both web and CLI versions, and can therefore be utilized inside Tails, or Whonix operating systems.
StealthEX
StealthEX is a privacy-focused noncustodial cryptocurrency swap exchange. They provide over 300+ assets with limitless trading potential. Additionally, StealthEX swaps can also be done through the Telegram bot.
SimpleSwap
This platform has an extensive set of over 300 different altcoins to choose from, no signs ups are required. It offers both fixed and floating fees, and unlimited swaps, of course.
What can trigger KYC?
However, blockchains are still on the lookout for frauds and some transactions can cause random identification requests. So there are few trigger events that can cause selective verification.

Going over the withdrawal limits.

Unusual transaction activity. For example, an unusually short period of holding funds or frequent selling of coins at significant losses. Also, larger and unusual transactions in cash form also can seem to suspect exchanges.

Rise of suspicion that your tokens have a criminal background. If you are going to operate with big amounts, check your Bitcoins for cleanness.