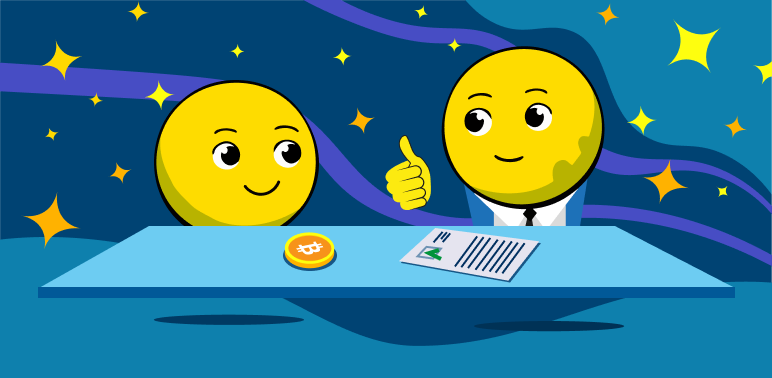 In addition to the growing number of users, cryptocurrency is legitimized by institutions and corporations by investing or creating innovative payment systems. In this article, we will tell you about what is happening in the crypto market from this side and give the experts' opinions.
Visa announced plans to develop cryptocurrency products, blockchain networks, and payments in stablecoins
One of the world's largest payment companies, Visa, took a big step into the crypto industry in 2020 via a partnership with Circle, the issuer of the second most popular stablecoin USD Coin (USDC). The company gradually expanded its presence in the cryptocurrency space but suspended some new industry partnerships due to the bear cycle in the cryptocurrency market in 2022 and the collapse of large companies such as Celsius and FTX. However, since the beginning of this year, the company has revived its development in the industry and is not going to interrupt it anymore.
Visa has announced that it is looking for specialists to implement its "ambitious crypto product roadmap." This was stated by the head of the cryptocurrency division of the company Kai Sheffield on his Twitter page.
We have an ambitious crypto product roadmap @VISA and just opened a few reqs for senior software engineers to help us drive mainstream adoption of public blockchain networks and stablecoin payments.
The vacancies offer a hybrid work schedule - employees will have to work in the company's London office two to three days a week. In addition to programming skills, the company is looking for experience in "creating highly available and scalable backend systems" and a passion for Web3 technologies.
It is also recommended that the desired specialists should have an understanding of blockchain solutions of the first and second levels and experience in writing smart contracts using Solidity, the job advertisement says.
In addition, a good understanding of public exclusive (permitted) networks, distributed books, security protocols, private key storage, as well as Ethereum updates such as ERC-4337 are required.
Visa conducted a trial run of payments in stablecoins in SWIFT
Visa has conducted a trial run of stablecoin payments in the SWIFT system, said the head of the company's crypto division, Qui Sheffield, at the StarkWare Sessions 2023 conference, Cointelegraph writes. According to him, global settlements with the conversion of digital assets into fiat currencies and vice versa is one of the areas in which Visa invests.
We've been testing how to actually accept settlement payments from issuers in USDC starting on Ethereum and paying out in USDC on Ethereum. So, these are large value settlement payments,

Cuy Sheffield said.
Test payments were made in USDC stablecoins on the Ethereum blockchain. According to the head of the company's crypto division, this allows making money transfers much faster. However, there are several restrictions in the SWIFT system, so there is no way to transfer money as often as we would like, Sheffield said.
Transactions with cryptocurrencies outside the SWIFT Visa system have been conducted for several years. The first transaction in the USDC stablecoin using the Ethereum blockchain was carried out at the Crypto.com site in March 2021.
Late last year, Visa announced it had developed a solution for auto payments on the blockchain. It will make it possible to automatically make pre-planned payments using smart contracts in noncustodial wallets of users.
Remember that Visa already cooperates with many projects and offers crypto enthusiasts such products as cryptocurrency payment cards from Crypto.com, Binance, Huobi, Coinbase, ADVCASH, Wirex, Revolut, Xapo, BitPay, etc.
Mastercard isn't far behind
While Visa is working on introducing into its system the possibility of converting cryptocurrencies into fiat money and back. Its rival Mastercard is introducing cryptocurrency payments in DeFi services and metaverses.
The Mastercard payment system and its Immersive Web3 protocol will allow users to make cryptocurrency payments in physical and digital worlds, including decentralized services and metaverse, Cointelegraph reports. Settlements will take place in USD Coin Stablecoins (USDC), which are converted into fiat currency for transactions in Mastercard.
Transfers can be made not only in the Web3 space but also in real trading services that accept Mastercard cards for online payment. Users will be able to access the service using their crypto wallets. Payments in real-time will be made after the transaction is confirmed with private keys.
Payments will be made without the mediation of third parties. Mastercard and Immerse will use decentralized protocols for settlements, it said.
In addition, DeFi projects and crypto wallets will be able to integrate with Immerse APIs and smart contracts to make transactions wherever Mastercard is accepted.
Mastercard develops new crypto user verification standards with Solana, Polygon, Avalanche, and Aptos
The global payment giant Mastercard has announced the creation of new standards for verifying user identities and transactions using cryptocurrencies and non-replaceable tokens (NFTs), aimed at "reducing opportunities for unscrupulous players" in the field of digital assets.
The company announced the new solution, called "Mastercard Crypto Credential," on its official website on Twitter this spring.
The accompanying video said the company is "building a way for Web3 and blockchain service providers to help secure transactions between users, verified according to standards set by Mastercard."
Bringing richer information to blockchain transactions through metadata, helping to define attributes of a wallet to help ensure that transactions are completed as intended (such as network type or assets supported).
It is also stated that CipherTrace technology will be used for this solution, which allows you to check transactions and blockchain addresses for compliance with the so-called "Travel Rule" of the Financial Action Task Force (FATF). This rule requires Virtual Asset Service Providers (VASPs) to exchange Identity Identification (PII) data and KYC procedures (user identity identification procedures) between appropriate institutions when performing transactions for senders and recipients.
In addition, Mastercard will provide "easy-to-remember, straightforward aliases" instead of alphanumeric long character sets "to help consumers share wallet addresses, improving the consumer experience and reducing the potential for errors".
The publication on the company's website indicates a long list of partners supporting this solution. It includes suppliers of crypto wallets: Bit2Me, Lirium, Mercado Bitcoin, and Uphold, as well as a number of blockchains: Aptos, Avalanche, Polygon, and Solana.
Earlier, Mastercard launched a closed music accelerator program based on non-replaceable tokens (NFT) in collaboration with Polygon. The program offers free access (until the end of April) to materials, unique artificial intelligence (AI) tools, and other features for owners of a special NFT - Mastercard's Music Pass NFT.
By the way, it was Mastercard that began to release cards of the popular P2P Venmo service (after beta testing with Visa, for some reason, they changed their minds), which will be discussed further.
Venmo will allow cryptocurrency to be displayed on third-party wallets
The PayPal-owned mobile payment service Venmo (known for its account-splitting function) has announced the ability to transfer digital assets between users and output to external wallets.
Dropping in to announce a new feature of ours: crypto transfers. Get started now", Venmo.
"Customers will also be able to transfer to a PayPal account and to external wallets and exchanges, delivering more choice and flexibility in how they move and manage their crypto", the press release says.
Twitter launches stock and cryptocurrency trading on its platform
Twitter is set to introduce a new feature that will allow users to trade cryptocurrencies and stocks. The platform will be launched in partnership with fintech company eToro, CNBC reported.
Twitter users will not only have access to detailed statistics, but a wider range of financial instruments.
Twitter has become a really important platform for investors, people use it to keep up to date with current financial news and gain useful knowledge." We believe this partnership will enable us to reach those new audiences [and] connect better the brands of Twitter and eToro."
The new feature will be available through a separate "view on eToro" tab. The fintech company, founded in 2007, has been providing similar services since 2019.
The partnership with eToro will be the social network's first major project since Elon Musk took over Twitter's CEO duties following its acquisition last year.
Experts' opinions
Cryptocurrencies have been gaining more attention and adoption in recent years, with more and more individuals and institutions exploring the potential benefits of using digital currencies. Despite this growth, however, institutional acceptance of cryptocurrencies remains relatively low. Next, we will give the opinions of industry experts on trends in the institutional adoption of crypto.
Dr. Dirk Klee, Chief Executive Officer at Bitcoin Suisse AG emphasizes that we are in a time of bankruptcies and endless rumors in the industry. And the bear market in the industry is not unusual. According to the expert, the natural cyclicity of price ups and downs is a symptom of a rapidly growing industry with underdeveloped regulatory guardrails in some countries. And all the collapses are a cleansing process towards realizing the role of digital currencies in modern life. Despite all the excitement, Dr. Klee notes a decrease in cryptocurrency volatility: "This is one of the main attacking points of the crypto industry, and we are now seeing it becoming more moderate".
In his opinion, crypto has proven its stability, so now institutions are beginning to become more involved and open up to the possibilities of cryptographic space.
We see that happening with Goldman Sachs relaunching its trading desk for digital assets. Fidelity is launching a Bitcoin exchange-traded product in Europe and JP Morgan is developing a digital token and blockchain platform. I have worked at BlackRock, and it is interesting to me to see them disclosing their involvement in crypto, as it was previously commented that clients were not interested in digital assets.
Dr. Klee believes that the fundamental impetus for the institutional adoption of crypto assets will be regulations that can provide trust and security for market participants.
According to another crypto participant, the crypto has lost the interest of institutional investors. Justin Chapman, at the Digital Assets Week conference in San Francisco, in his interview with CNBC announced a decline in investor appetite.
Before that, we were seeing traditional fund managers looking to launch crypto funds, ETPs in Europe, which is the equivalent of ETFs in the U.S. — that's really gone quiet. Even the hedge funds, who are pretty active in the markets, have certainly reduced their exposure within that particular space.
Meanwhile, leaders of the biggest financial institutions gathered at the San Francisco conference were energized when it came to blockchain technology – specifically its potential to help tokenize real-world assets like gold for clients.
The "evolution of the technology" is moving into a "better place" in terms of support from market participants, Chapman said. But, the market "lost its shine from the institutional perspective" according to Northern Trust's head of digital assets and financial markets.
Elliot Han, who leads Cantor Fitzgerald's crypto, blockchain, and digital assets investment banking, on the contrary, is positive. In his opinion, cryptocurrencies attract more and more investors, not only small but also large ones. On the contrary, the unrest experienced by the crypto world created an impulse for the crypto community to become more mature, attributing it to regulation "slowly coming into place" and "more institutional players coming into the space."
As for cryptocurrency itself, "the investment aspect is still there," but "the baseline is going to be tokenization." A high level of volatility, uncertainty, and regulatory action is left to be taken. "That's going to really cause a lot of the institutional investors to be cautious about these investments."
On the other hand, according to the expert, those investors who have long been interested in digital assets are not going to leave, but are only more closely studying the possibilities of cryptocurrency.
Bottom line
The crypto adoption movement is gaining momentum with the institutional side of the equation becoming increasingly involved. Institutions like Mastercard and Visa are now offering cryptocurrency payment cards, while Venmo and other payment services are allowing users to transfer funds in cryptocurrencies. Banks are also getting involved, with some offering cryptocurrency-based savings accounts. As the demand for crypto-based services increases, more institutions will be looking to join the crypto revolution and provide services that cater to this new market. With more institutions getting involved in the crypto space, it is only a matter of time before we see widespread adoption of cryptocurrencies on a global scale.
Related Posts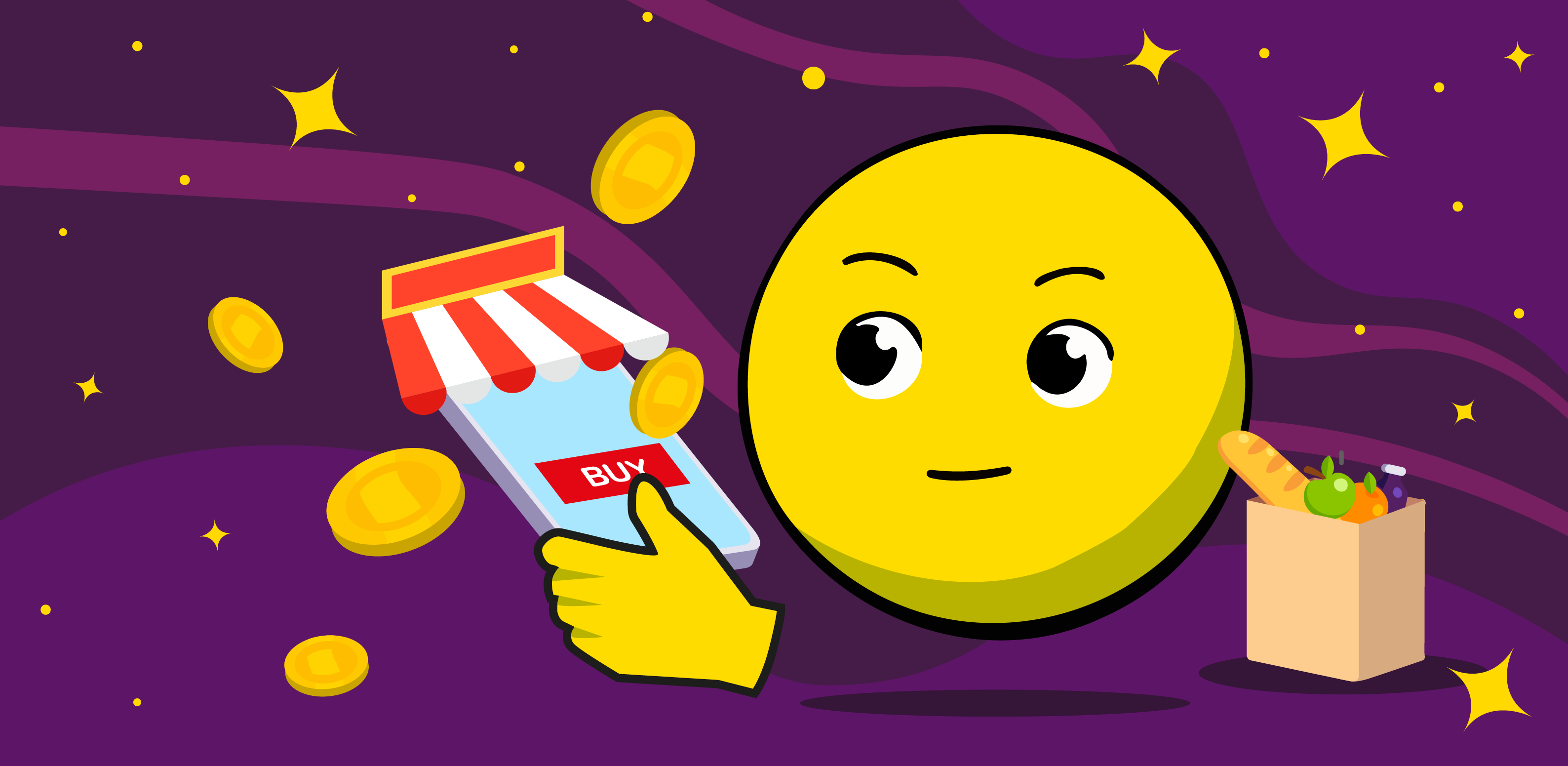 The Role of Crypto in E-commerce: Trends and Opportunities
10 Nov 2023 ◦ 9 min read
E-commerce is developing around the world, becoming an important part of international trade. Thus, the share of payments made online in the form of transfers between foreign residents is increasing. The traditional banking system does not have time to rebuild to new requirements, remaining slow and expensive.
Read more ❯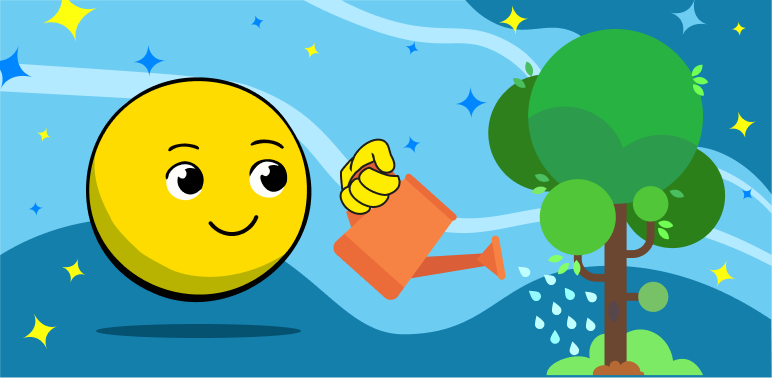 XNO: A Solution to Crypto Carbon Footprint Problem
11 Oct 2023 ◦ 7 min read
It's no secret that some cryptocurrencies have a significant carbon footprint and consume the same amount of energy annually as individual mid-sized countries such as Spain, Sweden, or Austria. The excessive energy consumption associated with crypto-assets operations poses significant hurdles to their widespr
Read more ❯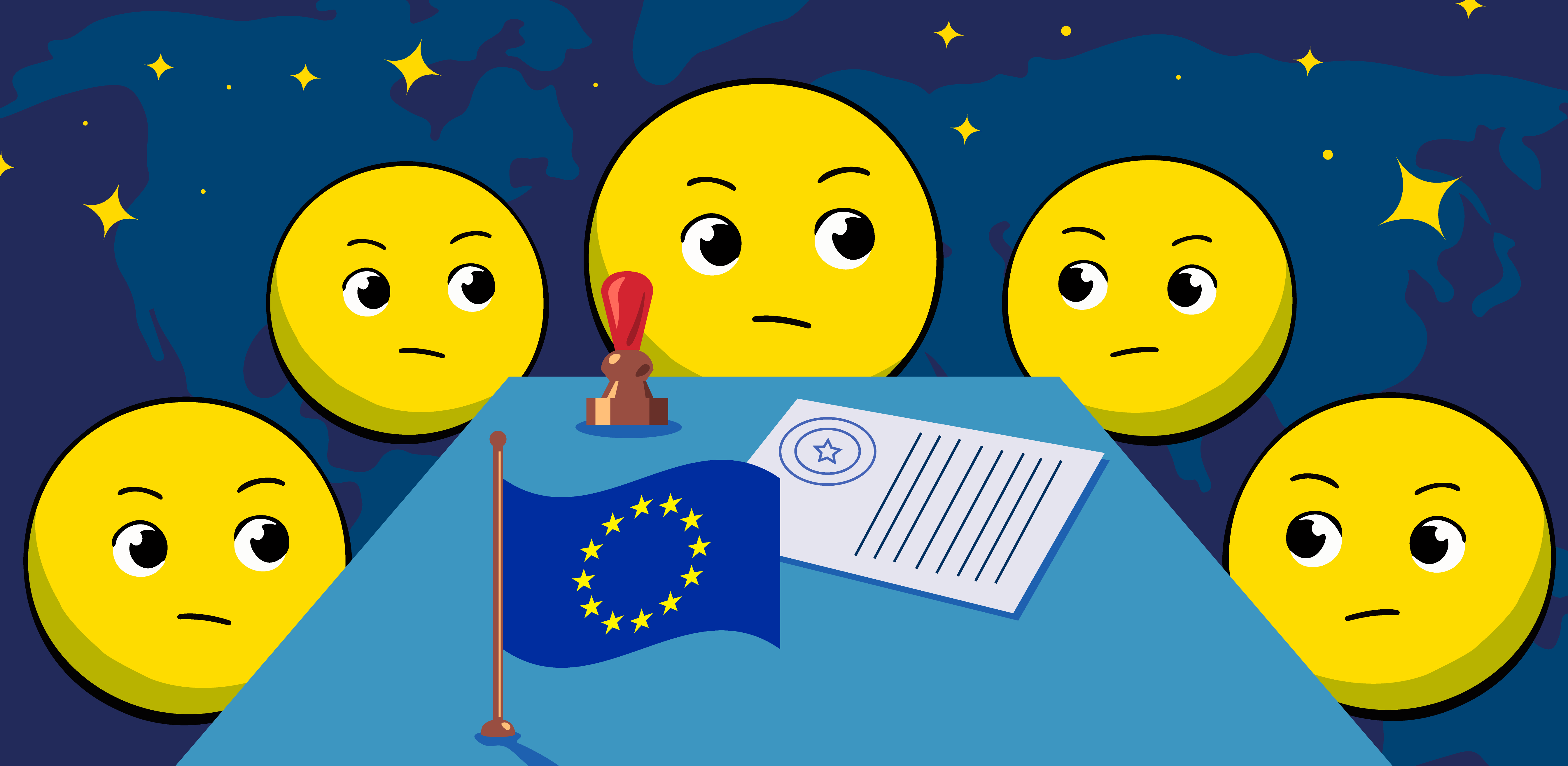 DIgital Euro: Overview, History, and Plans
23 Aug 2023 ◦ 6 min read
The European Central Bank (ECB) may begin developing and testing the digital euro in 2023, said ECB Executive Board member Fabio Panetta, speaking at the National College of Ireland. He also said that it can take up to three years. Panetta noted that
Read more ❯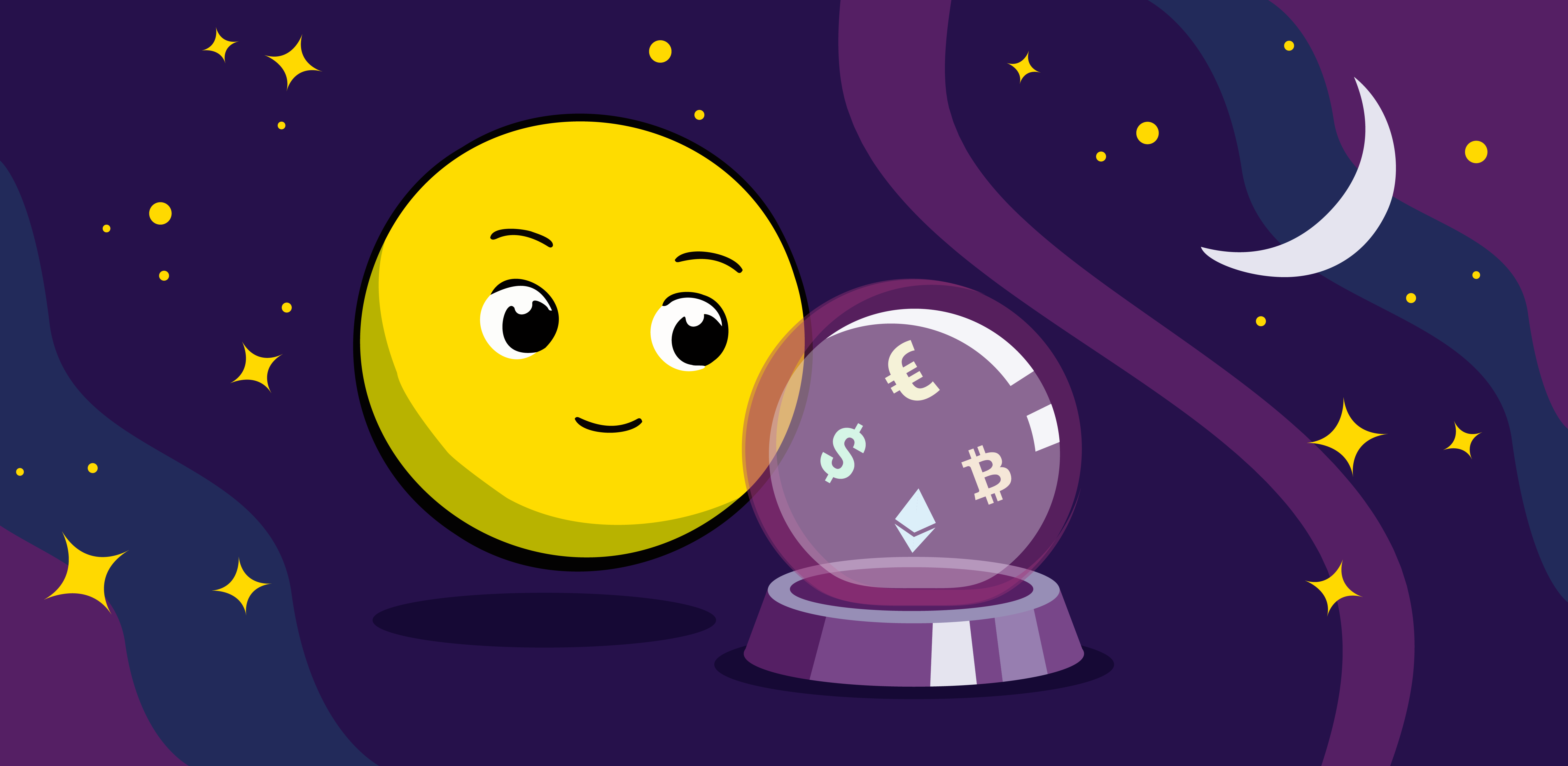 The Future of Money and the Role of Crypto in It
23 Aug 2023 ◦ 8 min read
Money has changed human society, allowing commercial transactions to take place even between geographical regions at a considerable distance from each other. It makes it possible to move wealth and resources in space and time. For much of human history, however, it has also been the subject of greed and waste. Now money awaits a change tha
Read more ❯