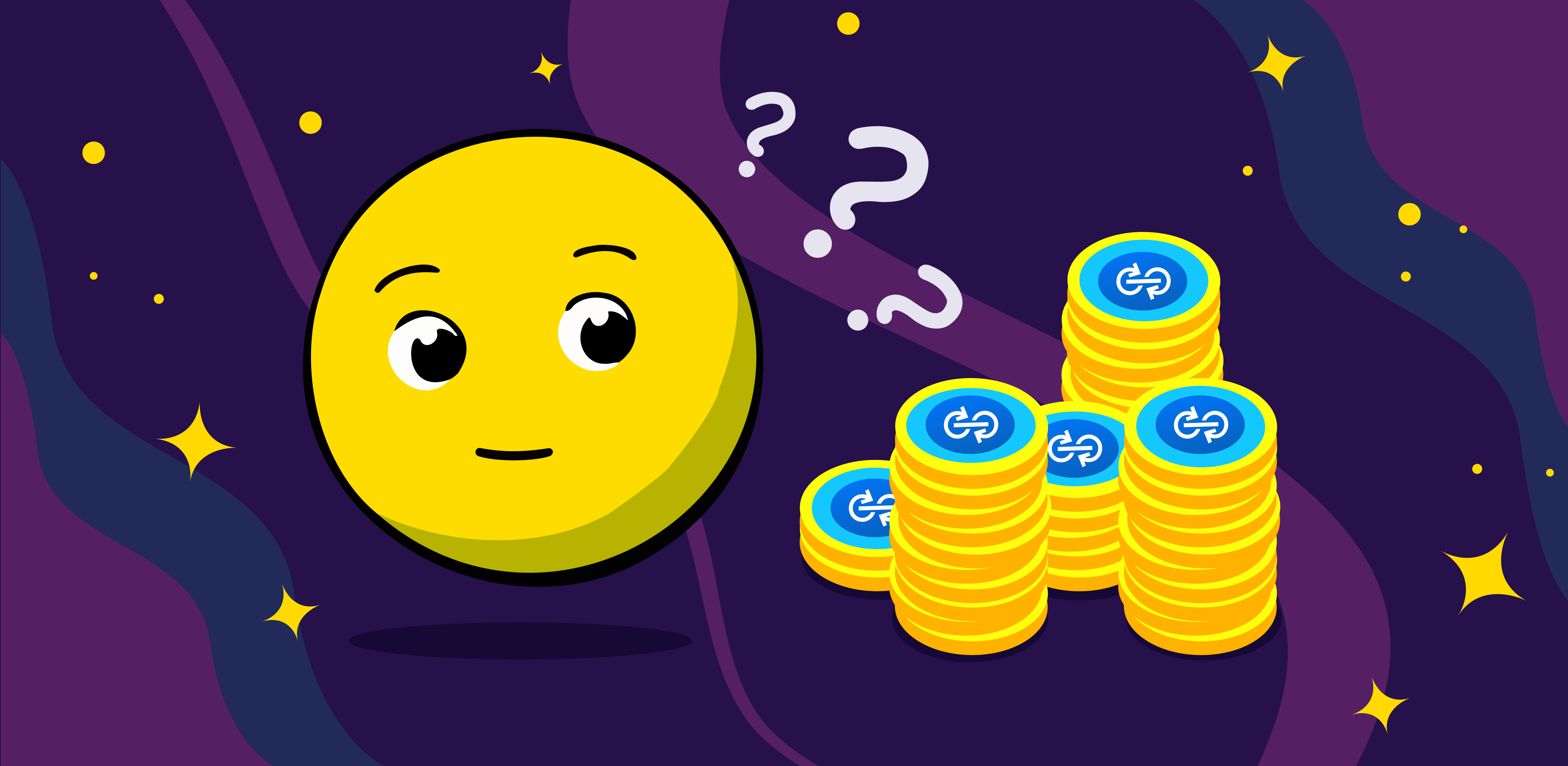 What Is YFI Token?
Yearn.Finance is a decentralized finance (DeFi) yield farming project with a goal of making it easier for users to obtain the highest possible yields with their crypto-assets. The project automatically distributes users' assets in and out of various liquidity pools in order to find and enter the most profitable opportunities for investment.
YFI is the native ERC-20 token of Yearn.Finance that was created by Andre Cronje — self-proclaimed DeFi architect — and his team of developers. YFI is one of the largest DeFi tokens on the crypto market, with market capitalization over $200 million as of December 2022.
Advantages of YFI
Rapidly successful project. Yearn.Finance boasts an innovative product, an active and involved community, and a trusted developer;
Passed an audit by CertiK;
Pioneer in democratizing the crypto space. As a result of YFI's success, an increasing number of governance tokens are now fully operated by their respective crypto-communities. This, in turn, will work to bring the crypto community closer to the everyday user.
Disadvantages of YFI
Young and risky. YFI is an experiment and a work in progress. Potential buyers have no guarantees or predictors of a successful end result;
Unpredictable and highly uncertain. The value of YFI depends much on the community that has developed around Yearn.Finance;
Public and open-sourced. The project can be copied by anyone at any time and, without any exclusive technological edge over its competition, Yearn can fall out of favor in the face of a newer trend.
How Does YFI Work?
Yearn.Finance is an ever-growing library of DeFi services that serves as a gateway for the larger DeFi ecosystem. Similar to an investment broker, the core feature of Yearn.Finance is the ability to automatically invest users' assets into the most profitable place available in the DeFi ecosystem through pools of funds called Yearn Vaults. The assets deposited into a Yearn Vault are summed up and allocated to the most lucrative yield farming available. The return from this investment is redistributed into the yTokens users receive when they execute their initial deposit. Yearn.Finance's services come at a price. These fees are then repaid as dividends to holders of YFI tokens. In this ecosystem, YFI is simply a governance token, meaning that it gives its holders the right to vote on resolutions that affect Yearn.Finance in return for their direct support of the project.
How to Farm YFI Token?
As of today, yield farming for the YFI token is no longer available. Immediately after the token was launched in July 2020, all 30,000 existing YFI tokens were distributed amongst the stakers on the ygov.finance staking platform. The YFI community voted against the plans to distribute more YFI tokens in that same way. YFII and YFV — Yearn Finance's subsequent forks — still provide token distribution for yield farmers. The YFI token can be purchased through an exchange platform of your choice, with Binance, SwapSpace, and CoinGecko listing it in a variety of trading pairs.
How to Store YFI Token?
YFI is an ERC-20 token, which means that it can be stored on any ERC-20 compatible wallet. Viable options include:
Ledger Nano S
A state-of-the-art hardware wallet for storing ERC-20 tokens. The device is highly reliable and can be integrated with MyEtherWallet, making it remarkably simple to retain and transfer ERC-20 tokens.
TREZOR Model T
A secure and more affordable hardware wallet with most of the same characteristics and integrations as the Ledger Nano S. Can also be used to manage the passwords for all of the user's online accounts.
Atomic Wallet
This is a multi-currency desktop wallet that allows users to manage over 300 different cryptocurrencies. Atomic encrypts users' private keys, provides access to an in-built Atomic Swap crypto-exchange, and allows users to purchase crypto-assets via a debit card.
MyEtherWallet and MyCrypto
MyEtherWallet and MyCrypto (MEW's fork) are two of the most popular online wallets for storing ETH-20 tokens. Both wallets allow users to access their funds from any device with only a username and a password.
Conclusion
The original goal of YFI was to have it used strictly for voting and governing the Yearn.Finance platform and not as a means of exchange. With that being said — and with the token's creator constantly stressing the fact YFI is essentially valueless — the token managed to outgrow the industry's biggest names within several months after its launch. With nothing more than a single developer and a dedicated community behind the idea, the volatile YFI token managed to become one of the most highly-desired tokens on the market. And if you're a holder or in need of exchanging this token — swapping YFI is available at SwapSpace.
---