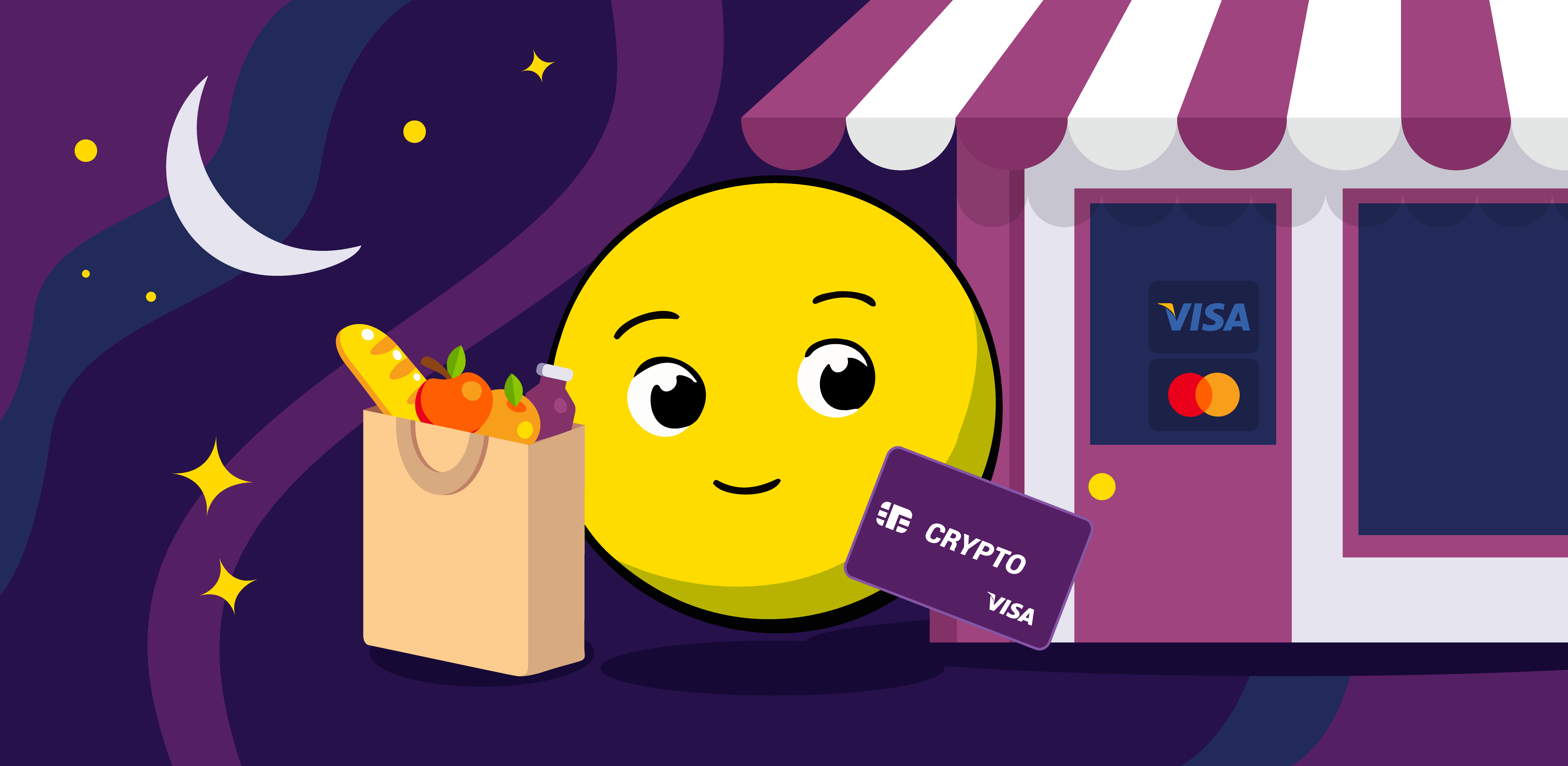 Spending crypto can be hard in the real life. Thankfully, we're starting to see new products pop up solving that — crypto cards. Today, cryptocurrency users can order and use debit or credit cards to quickly convert crypto assets into fiat currency and buy goods and services online, at points of sale, or to withdraw money from ATMs.
Why Use the Crypto Cards
But why complicate everything so much and why not just use your regular bank card? The fact is that crypto cards give their users some new features and bonuses.
The use of crypto cards can protect you from nasty exchange rates when you're traveling;
Some products also offer a virtual card instead of a physical one, making them ideal for online purchases;
There's no credit check, so your credit score is not a factor when qualifying for a prepaid debit card;
The fewer number of intermediaries, which simplifies and reduces the cost of transactions.
Market Offers from Some of the Crypto Market Players 
The number of crypto cards presented on the market is constantly increasing. The most popular crypto cards today include:
Crypto.com Visa card

—

100+ crypto and 20+ fiat currencies. Free to CRO holders. KYC verification is required.
Binance Visa card

—

best card for cashback
Coinbase card

—

no maintenance fees, 4% reward for use in the crypto
Gemini credit card

—

1–3% crypto rewards which deposit immediately
Coinbase credit card

—

very high safety standards and no maintenance fees
Given the fact that PayPal is entering the field of cryptocurrencies, and people's interest in cryptocurrencies is constantly growing, these products can become much more widespread very soon. Hopefully, this short introduction to the topic will help some of you use your funds more wisely — including those you got through SwapSpace.