SwapSpace is a cryptocurrency exchange aggregator that integrates several swap services to make your exchanges faster and more convenient. We have integrated all the functionality of 14 instant exchanges to ensure that you could just choose the most profitable rate from the line-up and exchange your assets smoothly.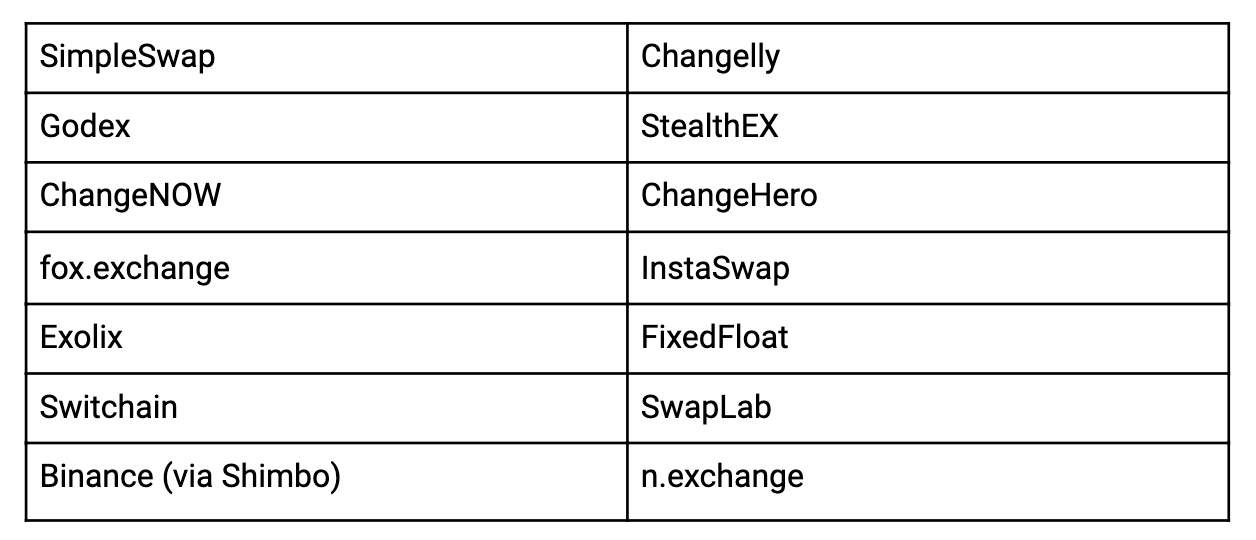 Our service does not charge an extra fee over the rate provided by our partners. Vice versa, we negotiate the opportunity to provide profitable terms to our customers with our partners.
Our mission
The mission of the project is to save you from wasting time seeking a suitable cryptocurrency exchange. We've already done it for you! SwapSpace provides not only the opportunity to select the optimal exchange according to the currency rate, fee percent, number of cryptocurrencies but also provides the exchanges' ratings onscreen. From now on, you can compare the customers' evaluations of the exchange services and choose the most reliable option when it comes to your money.
Your profit
Rate selection.

You won't spend time searching for the best rate anymore! All the rates of 14 exchanges are on display for you to compare. Just choose the most suitable one from the list.

Fixed and floating exchange rates. Don't like risking when it comes to money? Then the fixed rate exchange option is for you! Unlike classic exchange flow with the rates changing during the exchange, fixed-rate exchanges freeze the rate for some time and promise you to get the expected amount. 
Funds saving.

You won't pay for swaps twice: we don't take extra fees over the rate provided by the exchanges integrated into SwapSpace. Moreover, we are always discussing the opportunity to decrease the rates with our partners, so sometimes exchanging on SwapSpace may become more profitable than directly with the exchangers. 

Wide range of cryptocurrencies. Through the integration of several services, we have achieved the greatest coin variety on the market to make SwapSpace a one-stop solution for exchanging even the rarest of altcoins. More than 500 cryptocurrencies and tokens and 100,000 exchange pairs at your service!
Support line.

SwapSpace has fast and convenient support. It works 24/7, replies within 10–15 minutes, and is available via online chat or email. Dedicated support lines for each service accelerate the issue solving process as much as possible.
Who we are
We are a team of crypto enthusiasts from all over the world associated with one aim – to create the most convenient place for exchanging cryptocurrency. Tired of searching for fast, profitable, and legit exchanges, we created SwapSpace aggregator, which unites the coins and tokens variety of most instant crypto exchanges with non-custodial benefits allowing you to swap crypto right from your wallet and always hold your private keys. We struggle to make it simple and handy, with intuitive exchange flow, making the cryptocurrency world available for everyone. Check it yourself, and don't forget to try with a small transaction first!