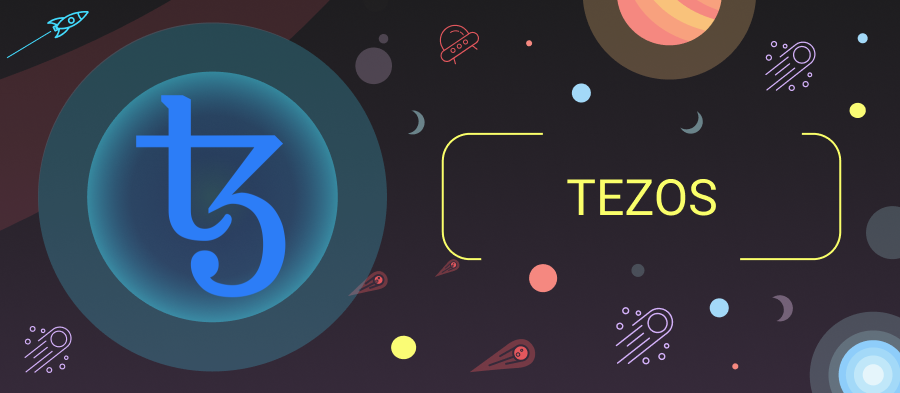 What is Tezos?
Tezos is a platform for smart contracts and decentralized applications (dApps), that focuses on network members and enabling them to fully govern the platform and improve the quality of its ecosystem. All interested members can participate in the governance of the XTZ protocol by voting on the updates and proposals of the protocol made by the developers. Tezos' stated goal is deceptively simple: to create a blockchain that is capable of incorporating improvements without risking a difficult fork that can divide your community. Like Ethereum, Tezos will enable smart contracts and has been designed to be secure and future-proof, with a decentralized, community-driven consensus mechanism. Tezos wants to build a blockchain technology that works better than that of existing leaders like Bitcoin and Ethereum. It has already developed a much less computationally intensive blockchain, which requires less energy from miners, while still maintaining reliable evidence of the PoS consensus mechanism. The development of the Tezos cryptocurrency began in 2014 with Arthur Breitman and Kathleen Breitman, who together with a group of co-developers launched a Tezos ICO in that year. With this ICO they manage to raise $ 232 million, the seed capital for the Swiss-based Tezos Foundation. They initially faced problems with the President of the Tezos Foundation, Johann Gevers, for managing the funds but later the XTZ coin was successfully launched in 2018.
How does Tezos work?
Tezos has its own programming language called Michelson and is designed to facilitate the creation of smart contracts on the Tezos blockchain. This language consists of demonstrating the accuracy of the code that moves the transactions through mathematical techniques, thus users show their ability to make smart contracts more secure. It has sometimes been used in engineering processes, aircraft design, and nuclear development. Tezos crypto uses the delegated Proof-of-Stake (DPoS) algorithm to achieve consensus on its platform and allows the virtual extraction of high energy efficiency. Anyone holding Tezos tokens can participate in the XTZ mining process, either as a voter for delegates or as a delegate, as each user can vote their choice of both proposals. This voting process has been created to make it more efficient and put more pressure on the community of delegates so that if a delegate improperly uses his power he would lose his votes. Another curious thing to mention is that there is no delegate limit.
Advantages and disadvantages of Tezos
+ A long-term advantage that Tezos cryptocurrency has is its adaptability. As long as the technology continues its development course, and the other cryptocurrencies continue to face the same problems with updates, Tezos has this advantage. Tezos may have the ability to take advantage in the long term and outperform some of today's most established crypto assets.
+ There is no need for "forks" to improve the protocol, and the modular structure allows you to make changes to each of the three protocols separately, without interfering with the code of other levels of the coin architecture. In addition, Tezos automatically updates the network, and developers do not need to release a new version each time. It is convenient for users since it is not required to update the software manually.
+ Tezos offers opportunities for independent developers who can propose solutions that improve the project, and if other participants vote for the proposed idea, the developer will be able to implement the project and receive payment in XTZ tokens.
- Since its inception, Tezos has been one of the most controversial blockchain projects of 2017. What started with a spectacular ICO, with star sponsors and a strong team, turned into a string of lawsuits and intense infighting. Long before the start of the token sale, Tezos organized a presale for a major American investor who was able to buy tokens at a discount. This event led to obvious problems for both investors and owners, who saw the dream of operating the currency in which they had invested their time and money jeopardized.
- The main challenge for Tezos price, like that of most cryptocurrencies at its level in the ranking by capitalization, is competition, even though Tezos introduces a new system to encourage innovation. The truth is that the market for the creation of smart contracts is dominated by a series of great players, such as Ethereum and EOS.
Where to buy Tezos?
Tezos can be mined and the token is also available on several cryptocurrency exchanges such as gate.io, HitBTC, Gatecoin. You can buy XTZ in exchange for the most popular cryptocurrencies – BTC, ETH, USDT, or in exchange Tezos for a US dollar. You can also get Tezos on the SwapSpace cryptocurrency exchange aggregator, which is a quick and easy way to obtain the required amount of XTZ.
How to exchange XTZ on SwapSpace?
On SwapSpace homepage, select XTZ in "You send" section and the cryptocurrency you would like to receive in "You get" section. Enter the amount of XTZ you want to exchange.
Choose the instant exchange service that suits you most.
Specify the recipient address and check if all the data is correct.
Send your XTZ coins to the address you will see on the screen.
Wait until the exchange is complete.
Where to store XTZ?
Tezos has generated alliances to ensure that it can be stored on multiple platforms. Thus, we see software Tezos wallets like TezBox and Kukai, and physical wallets like Ledger and Trezor, offering support for XTZ. The community has developed its own Tezos wallet called TezBox, and they are developing their lightweight version called tezos.blue. You can learn more on its official website.