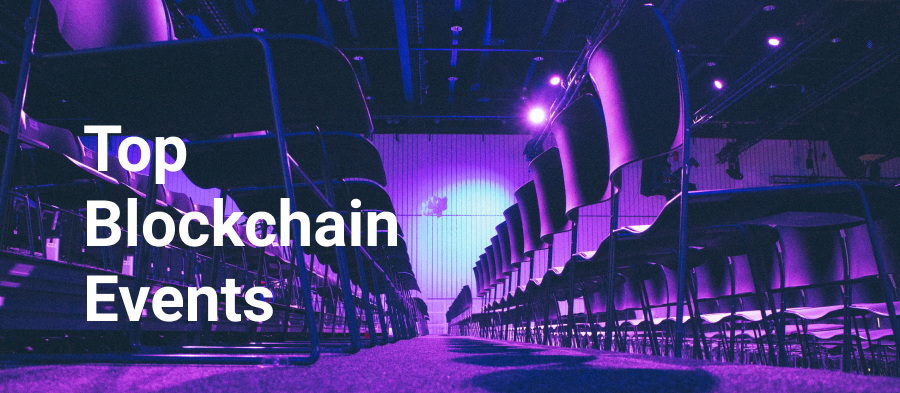 The blockchain sphere spread offline a long time ago. If you are tired of searching for crypto forums, contests, and other events worth visiting, SwapSpace has already picked up some information about the most popular crypto events worldwide. Here are some top annual events. Check out the list and just choose the most suitable one to go.
Blockchain EXPO
About
Blockchain EXPO is one of the largest blockchain conferences and exhibitions in Europe dedicated to the future of corporate technology. Leading experts in the blockchain industry will give presentations and case studies in the field of the latest technologies, and interactive group discussions will be presented. Seminars will also be held on research in the industries that will be most affected by this new technology, including the legal sector, trade and real estate, financial services, healthcare, insurance, and much more, and even art. Thematic blocks of the event include cryptocurrency and financial services, blockchain for enterprises section, businesses, blockchain platform and strategies, development of blockchain apps & technologies, blockchain seminars, as well as zones for innovators and investors. Within two days, the event will feature top-level content from leading world brands in the field of advanced blockchain technologies. It is worth noting that the Blockchain EXPO event is held in collaboration with IoT Tech Expo, 5g, AI & Big Data Expo and Cyber ​​Security & Cloud Expo, so you can learn about several technologies at once in one place.
Speakers
Among them:John Calian, Senior Vice President | Head of T-Labs & The Blockchain Group | Deutsche Telekom AG;Andrei Bolocan, Technology Specialist Supply Chain | The HEINEKEN Company; Arwen Smit, EMEA Lead Mobility Open Blockchain Initiative | MOBI, Dimitri De Jonghe Co-Founder | Head of Research BigchainDB | Ocean Protocol, Michelle Chivunga Chair – International Committee The British Blockchain Association.
Next Event: 1-2 July | 2020 | Amsterdam, Netherlands.
Blockchain Life
Blockchain Life is another one of the largest international forums in Europe dedicated to cryptocurrencies, mining, and blockchain at all.
About
Annually the forum becomes the largest and most significant event of the blockchain industry in Europe. The forum brings together world leaders and those who are just starting to become interested in the industry of blockchain and cryptocurrencies. It gathers up to 6,000 participants from more than 70 countries.Blockchain Life unites world industry leaders, miners, business owners, blockchain developers, investors. It is a platform not only for professionals but for beginners as well.During 3 years of its existence, the forum became an international platform for the development of hundreds of companies, a place for meeting market leaders with government officials, for the conclusion of contracts that influences global technology development.Forum also includes a startup contest, where you can show your project and find investors.
Speakers
Among them: Felix Mago, co-founder Dash;Roger Ver, CEO bitcoin.com; Xinxi Wang, manager Litecoin Foundation;Tim Draper, venture capitalist, founder of Draper Associates, DFJ & Draper University, and others. The last event was recent, 15-17 October | 2019 | Moscow, Russia.
Next Event: next year, somewhere in Europe.
The North American Bitcoin Conference
About
TNABC is one of the most important crypto meetups. The conference is dedicated to a wide range of topics, in particular, blockchain technologies, ICO specifics, features of Bitcoin and Ethereum, token sale mechanisms, investment, and regulation. For two days, speakers present their reports in 20-minute slots. Among them are the world's most famous speakers, including CEOs, investors, government officials.In a spacious exhibition hall, conference participants will be able to meet and chat with representatives of the most influential companies that set the tone in the cryptocurrency sphere.
Speakers
150+ speakers, among them: Harry Yen, Managing Director Binary Financial; Jeff Macdonald, Co-founder NEM Foundation; Colleen Sullivan, Partner & CEO CMT Digital; Vitalik Buterin, Co-founder Ethereum and others.
Next Event: 15-17 JANUARY | 2020 | USA, Miami.
Next Block Conference
About
NEXT BLOCK is one of the most popular annual worldwide crypto events, which include various programs every year. NEXT BLOCK ASIA 2.0 "Affiliate Marketing in the Crypto Age" will be dedicated to CRYPTO and AFFILIATE. At the event, experts will discuss synergies and prospects for 2020. In addition, you can be represented in the exhibition area, where you will have the opportunity to show yourself to young professionals and move up the career ladder. The conference lasts one day, followed by the AW event, which will be dedicated to affiliate marketing, gambling, and contracts in the Crypto era, and will include discussions leading to the mega event. At the event, experts raise the most relevant topics and each participant can take part in solving the problem. This is an opportunity to communicate with movers and shakers of both crypto and partner worlds.
Speakers
500+, among them: Neo Say Wei, Chief Executive Officer – Neo & Partners Global and RF International Holdings; Giacomo Arcaro, №1 European ICO Growth Hacker, ICO STO Advisor, University Professor; Felix Mago, Co-Founder of Dash Thailand;Eloisa Marchesoni, Europe n. 1 Token Model Architect; Itay Adam Owner of Adam Tech Media and product launch campaigner.
Next Event: DECEMBER, 3 | 2020 | Bangkok, Thailand.
Blockchain Live
About
Blockchain Live is an innovative festival of content and collaboration that brings together a fragmented ecosystem to hold meaningful discussions and debates about how best to expedite the global implementation of blockchain. The festival includes 5 Content Stages: Business Summit, Tech Connect Stage, Future Finance Stage, Crypto Impact Stage, GovChain Stage. The festival program will provide an open-plan educational and networking environment that allows for more hands-on training, meaningful discussion and face-to-face meetings between participants and exhibitors, and will lead an honest discussion about the problems and benefits.Unlike many other blockchain events, Blockchain Live does not dilute its content with joint technology demonstrations or overly crypto-oriented content. Instead, Blockchain Live focuses solely on the business potential of blockchain & DLT, encouraging conversations and debates about blockchain technology, while at the same time allowing hype and challenging critics to educate, improve their skills and direct long-term thinking on the strategic benefits of blockchain for business, governments, and societies.
Speakers
Lucie Munier, Lead Project Manager | GovChain Research Naeem Aslam, Columnist | ForbesNadeem Ladki, Director of Business Development | RippleCaroline Casey, VP, Innovation, Partnerships, and Labs – Europe | MastercardDon Tapscott, Blockchain Live Festival Headliner – Co-Founder & Executive Chairman | Blockchain Research Institute, Co-Author Blockchain Revolution
Next Event: AUTUMN | 2020 | London, United Kingdom. The date would be announced soon.
Devcon
Devcon is the Ethereum conference for developers, researchers, thinkers, and makers.
About
Devcon is an annual event held by the Ethereum Foundation. For new explorers of the Ethereum space, Devcon is an intensive introduction to new worlds of thought. For those already embedded, it is a family reunion and a source of energy and creativity. Programming covers content ranging from the deeply technical to the profoundly human. This is a conference for builders of all kinds: developers, designers, researchers, client implementers, test engineers, infrastructure operators, community organizers, social economists, and artists. The mission of Devcon is to educate and empower the community to build and use decentralized systems. Our goal is to push the boundaries of possibility in our mission to bring decentralized protocols, tools, and culture to the world.
Speakers
Vitalik Buterin, Creator Ethereum | Ethereum Foundation,Audrey Tang, Taiwan Digital Minister,Micah White, Co-Creator of Occupy Wall Street | Activist Grad School,Zoë Hitzig, PhD candidate in Economics | Harvard,Andrea Minca, Associate Professor | Cornell University.The last event was on October 8 – 11, 2019 at ATC Hall 2 Chome 1-10 Nankokita, Suminoe Ward. Osaka, Japan.
Next Event: Next year, the date would be determined later.
There are many more large crypto contests and festivals, and it's almost impossible to select it by particular criteria. We chose the most outstanding events to give you a chance to determine the most suitable for you.
List of the biggest crypto events 
Festival of decentralized technology

"Blockshow"

, Singapore, November 2019 

Number of events leading by ELEV8 

Digital Enterprise show

, Madrid. May 2020

Moneyconf

 Lisbon, November 2019

Blockchain Economic Forum

. October 2019: Los Angeles, USA. October 2019: London, UK

CC Forum

of Blockchain, AI & Digital London, October'19 

The Lightning Conference

, October 19, Berlin
If you still haven't decided what event you're gonna visit, you can have a look at the list of events from CoinMarketCap. So, now you'll probably find the most suitable event for you. Stay with SwapSpace, check out for the hot news!
Related Posts
Old But Gold: Best Crypto Coins You Should Have Been Hodling All This Time
06 Dec 2023 ◦ 11 min read
The total market capitalization fell slightly to $1.41 trillion. However, investor confidence in Bitcoin remains high as expectations grow that a potential Bitcoin ETF will be approved in the United States. So, while Bitcoin and Ethereum have attracted significant investment, the altcoin market is experiencing varying reactions and some are faci
Read more ❯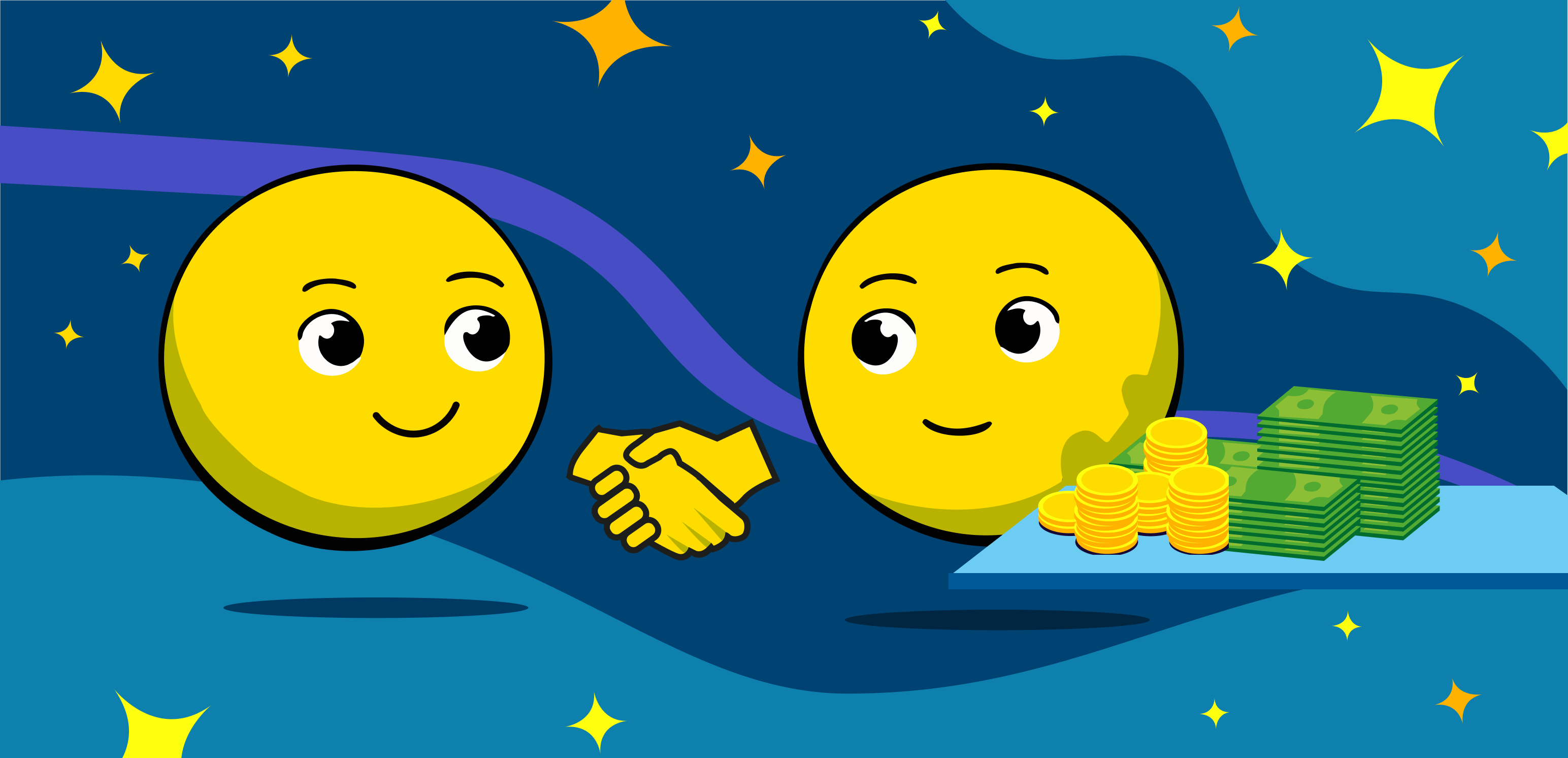 NFT News: EthBoy NFT is Resold For $400k
02 Dec 2023 ◦ 4 min read
The recent sale of the "EthBoy" NFT has attracted considerable attention in the crypto art world. Created by artists Trevor Jones and Alotta Money, the
Read more ❯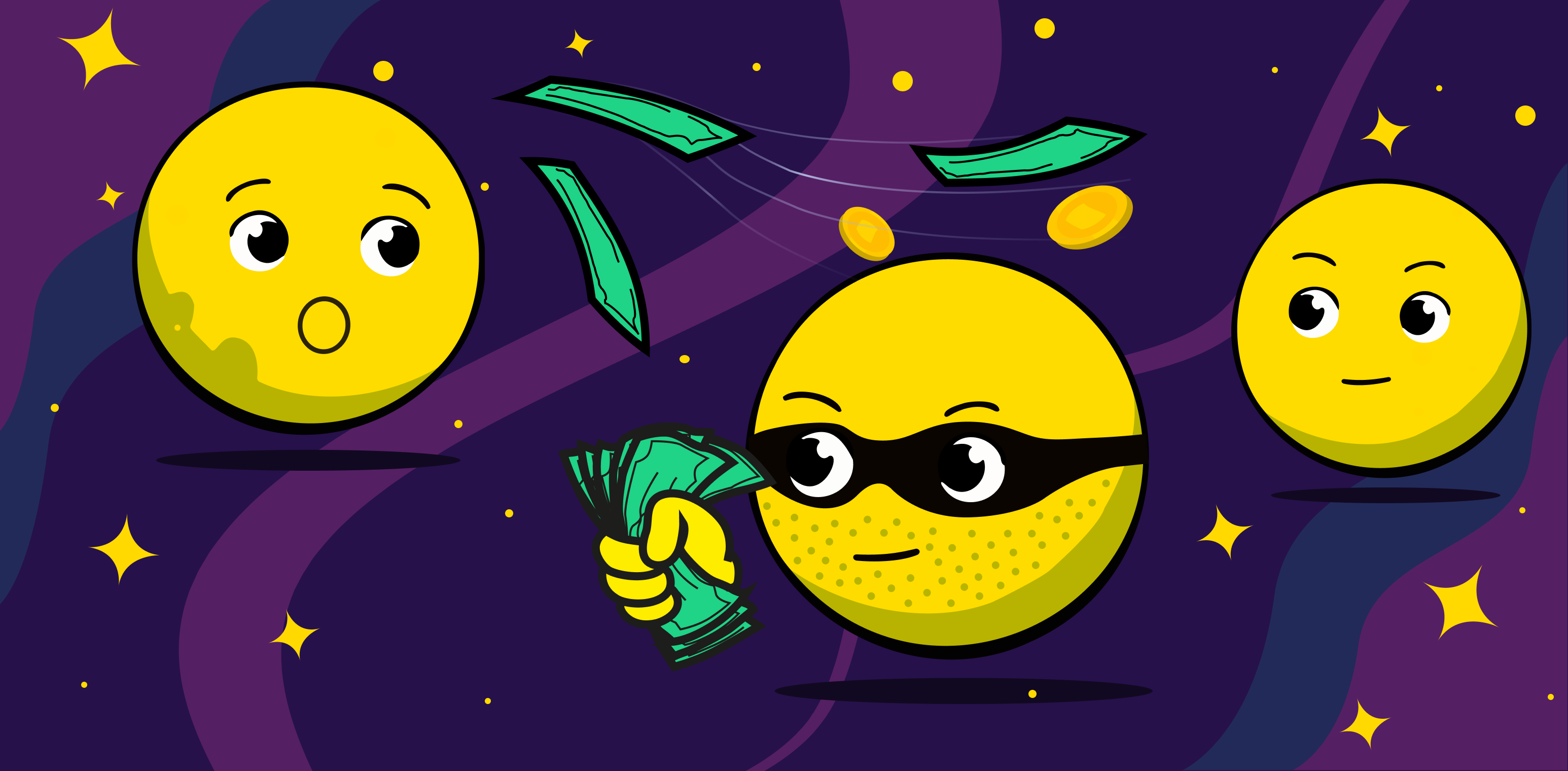 A Hack Resulted in a Record-High $3M Bitcoin Transaction Fee
29 Nov 2023 ◦ 3 min read
A recent BTC transfer, which was mined in block 818087, has set a new record for the largest-ever transaction fee paid in the 14-year history of Bitcoin . Let's explore the details of this suspicious transfer and find the reasons behind such a hug
Read more ❯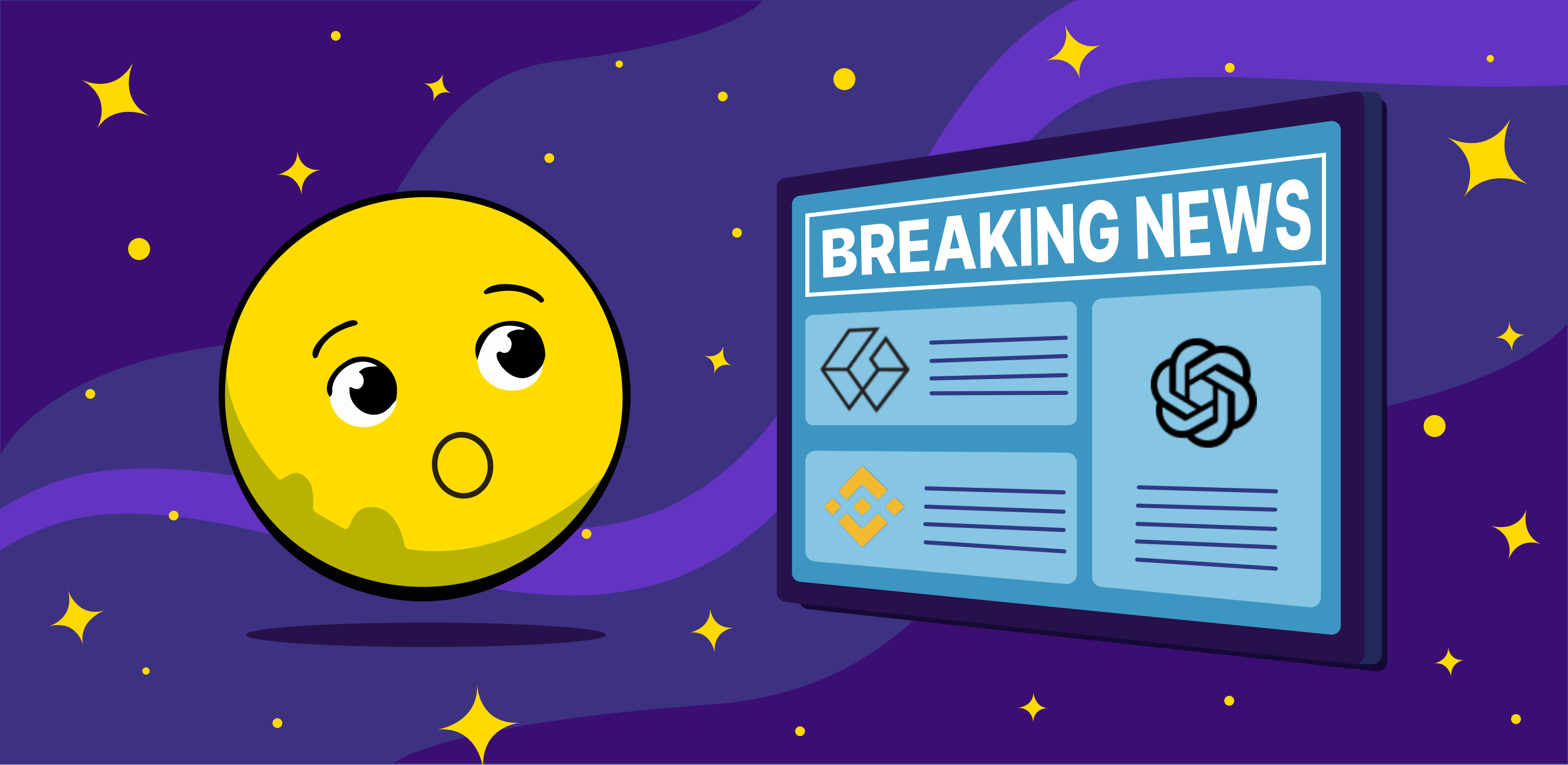 Top 5 Crypto News Now
25 Nov 2023 ◦ 6 min read
Binance founder Changpeng Zhao was released on bail after law enforcement raided the headquarters of CZ, a prominent technology firm, on November 22, 2023 The raid was conducted as part of an investigation into alleged financial irregularities and misconduc
Read more ❯