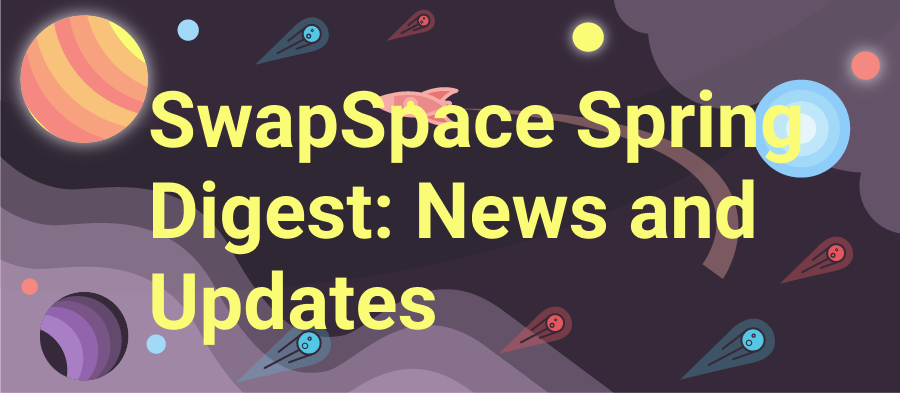 SwapSpace is a grown-up! The 1st Anniversary
At the end of May, SwapSpace turned one. Was this year productive? Oh, yes. A lot of happened: we've partnered with 12 exchange services, listed over 330 cryptocurrencies, published a hundred articles and crypto guides in our blog, and haven't forgotten to cheer up our community with giveaways on Twitter. The farther the better!
Partnerships
EasyBit
At the beginning of Spring, SwapSpace partnered with EasyBit, a non-custodial exchange service that offers the perfect combination of good rates and lowest fees for the vast majority of supported pairs, fast exchanges, and a user-friendly interface. All exchanges are processed through a super-secure environment, the EasyBit platform.In late 2018, EasyBit Team developed the Volatility Protection Mode which is a game-changing innovation in the field, giving users control over volatility! VPM is having the advantages of the floating and fixed rate in one mode. It works on the floating rate but if during the transaction the rates drop below a customizable percentage, VPM automatically triggers to cancel the transaction and refund the user, avoiding any loss.
Switchain
Switchain is an instant cryptocurrency exchange aiming to make crypto swaps safer and faster. Switchain searches other exchanges to show consumers the information they need to find the best rates to buy and sell digital assets. Users do not have to create accounts, deposit funds, or provide private personal information. This makes transactions safer and faster.
fox.exchange
Fox.exchange is an express cryptocurrency exchange providing a way to get into the cryptocurrency market by simplifying the way to exchange one cryptocurrency with another. Their goal of fox.exchange is to make cryptocurrency exchanging as smooth as sending an email.
ChangeHero
ChangeHero offers a wide range of cryptocurrencies for exchange at both float and fixed rates. It picks the best possible rates from exchanges like Binance and Huobi. The sleek and detailed user interface provides customers with all the necessary information at their fingertips. For the freshmen looking to enter the crypto or pros thinking about topping up the assets, ChangeHero offers to purchase cryptocurrency with a credit or debit card. Also, one can simply cash out crypto to fiat on the platform. The support team is available round the clock to assist and solve any issues.
Youtube Program
We launched a Youtube Influencer Program! Since spring, crypto video bloggers can monetize their channels and get rewards for reviews and screencasts related to the SwapSpace exchange service. It also allows the creators to reach a new audience: the company will promote the best videos on social media and on the SwapSpace website. The profit one receives depends on different factors such as a subscriber base, website sections coverage, subtitles, Youtube video optimization, etc. The program lets bloggers earn up to $65 in ETH for a single video. Find out how you can apply for the SwapSpace YouTube Program and have an opportunity to make money from videos here.
API Release
Since April, SwapSpace offers everyone the chance to empower its functionality with the crypto exchange feature. SwapSpace's API makes it effortless to integrate Bitcoin, Ethereum, Litecoin, and more than 300 coins and tokens exchanges into both new and existing applications and enables the customers to swap crypto in an intuitive way and without registration. The new solution targets cryptocurrency wallets, crypto gaming sites, online stores, and any service that deals with crypto and aims to provide fast and secure swaps to its users.
Cryptocurrency Converter
In May, SwapSpace released a cryptocurrency converter. Now you can not only see the rates for the pair you want to exchange but to choose the most popular pairs onscreen. That's all for spring '20. To stay updated on the latest SwapSpace news, subscribe to our social media:
Related Posts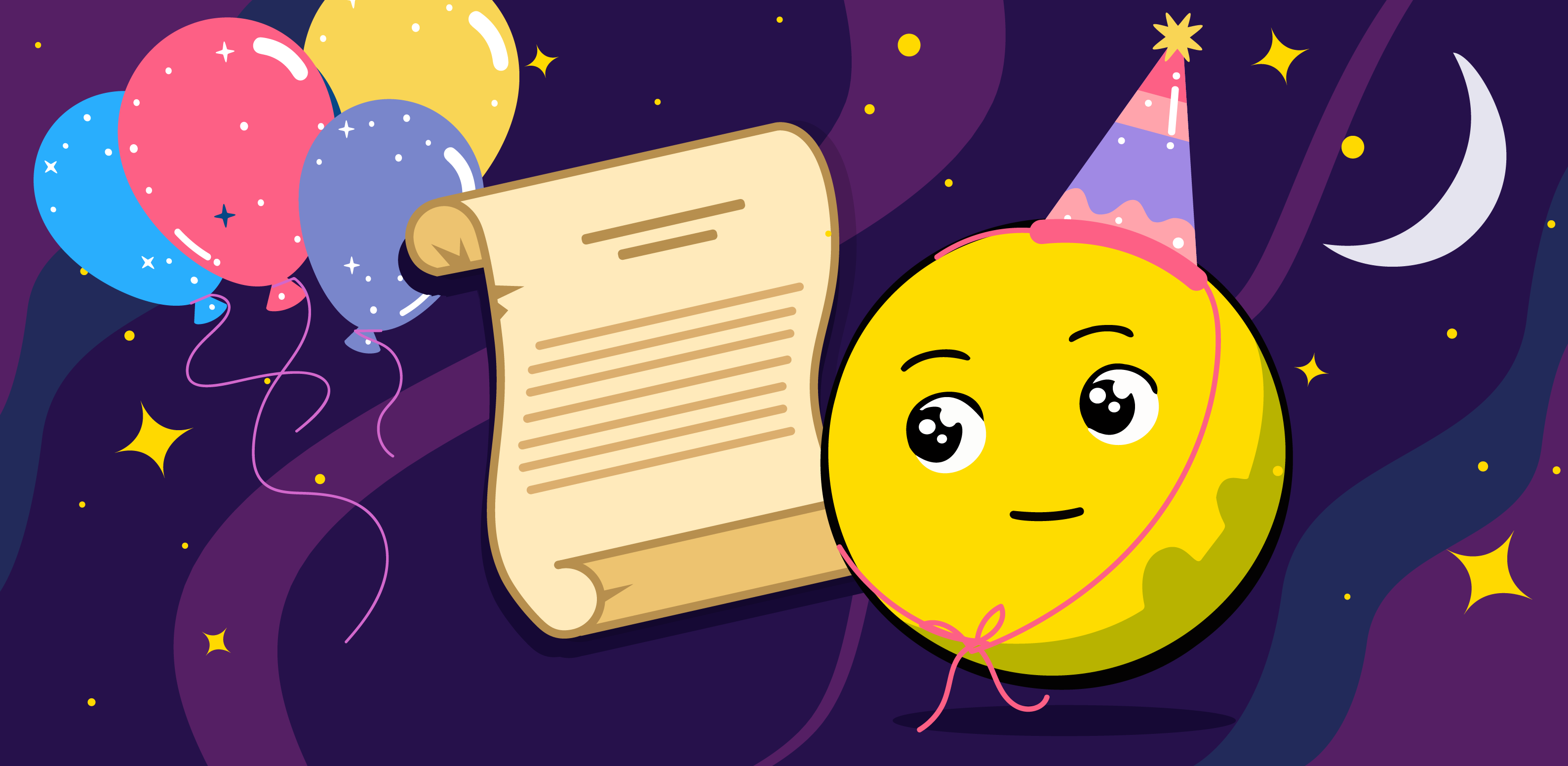 SwapSpace's 4th Anniversary Celebratory Giveaway: Come Try Your Luck!
27 Oct 2023 ◦ 2 min read
Hi, friends! We're very close to the SwapSpace's birthday again — and as always, we're celebrating with style! It's our 4-year anniversary, so  for our BDay party we've partnered up with 4 exchangers and 4 coins, divided into pairs, for a little friendly com
Read more ❯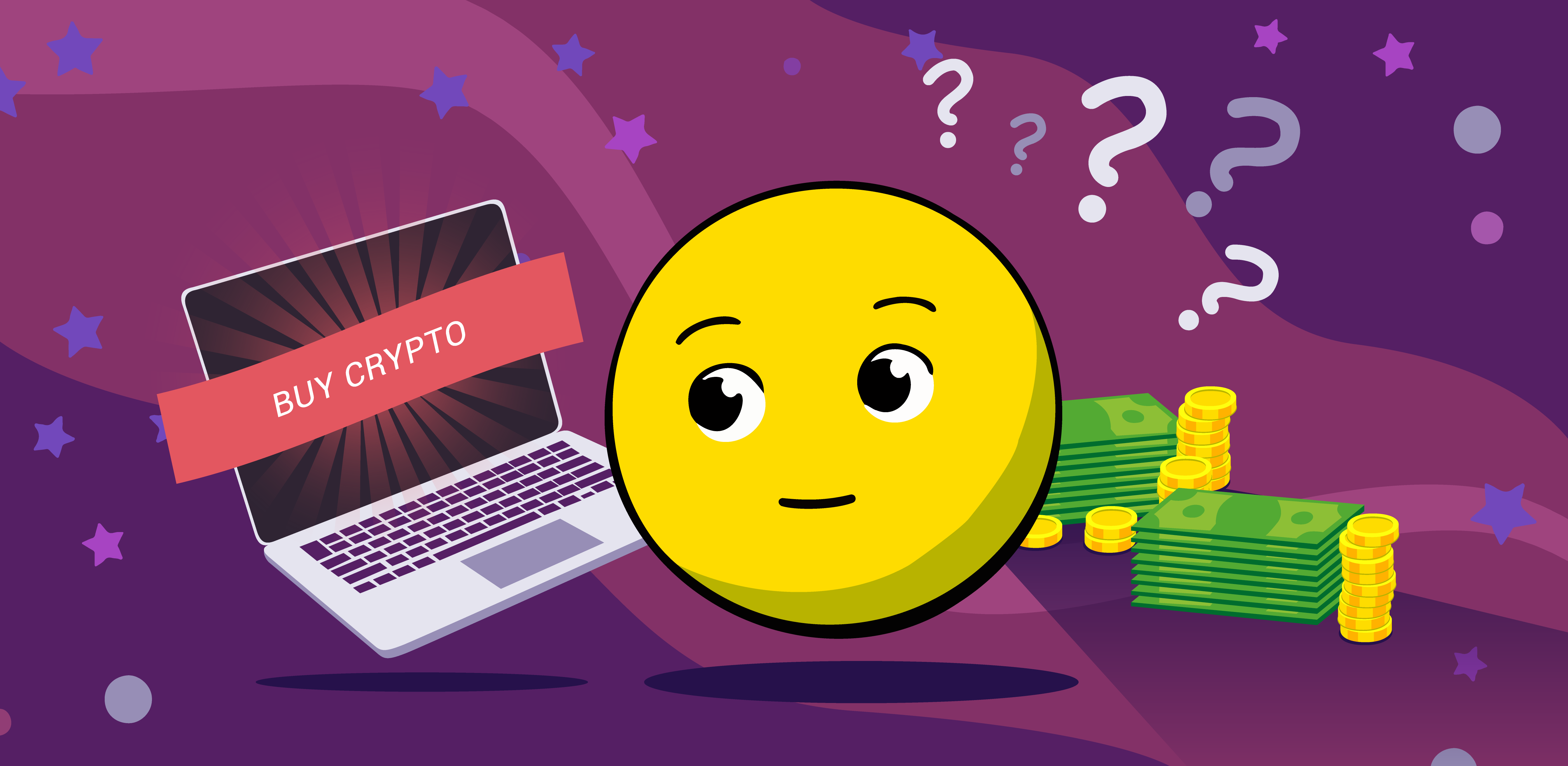 How to Buy Crypto with Fiat at SwapSpace Using Guardarian
23 Aug 2023 ◦ 2 min read
Here at SwapSpace, we're all about growth and new partnerships! We're always looking to give you more choices — for example, as you may have noticed, there is now another provider of fiat-crypto exchange services. Here's a tutorial on how to buy crypto with fiat via Guardarian, our new partner. 1. Choose the Currencies and Amounts
Read more ❯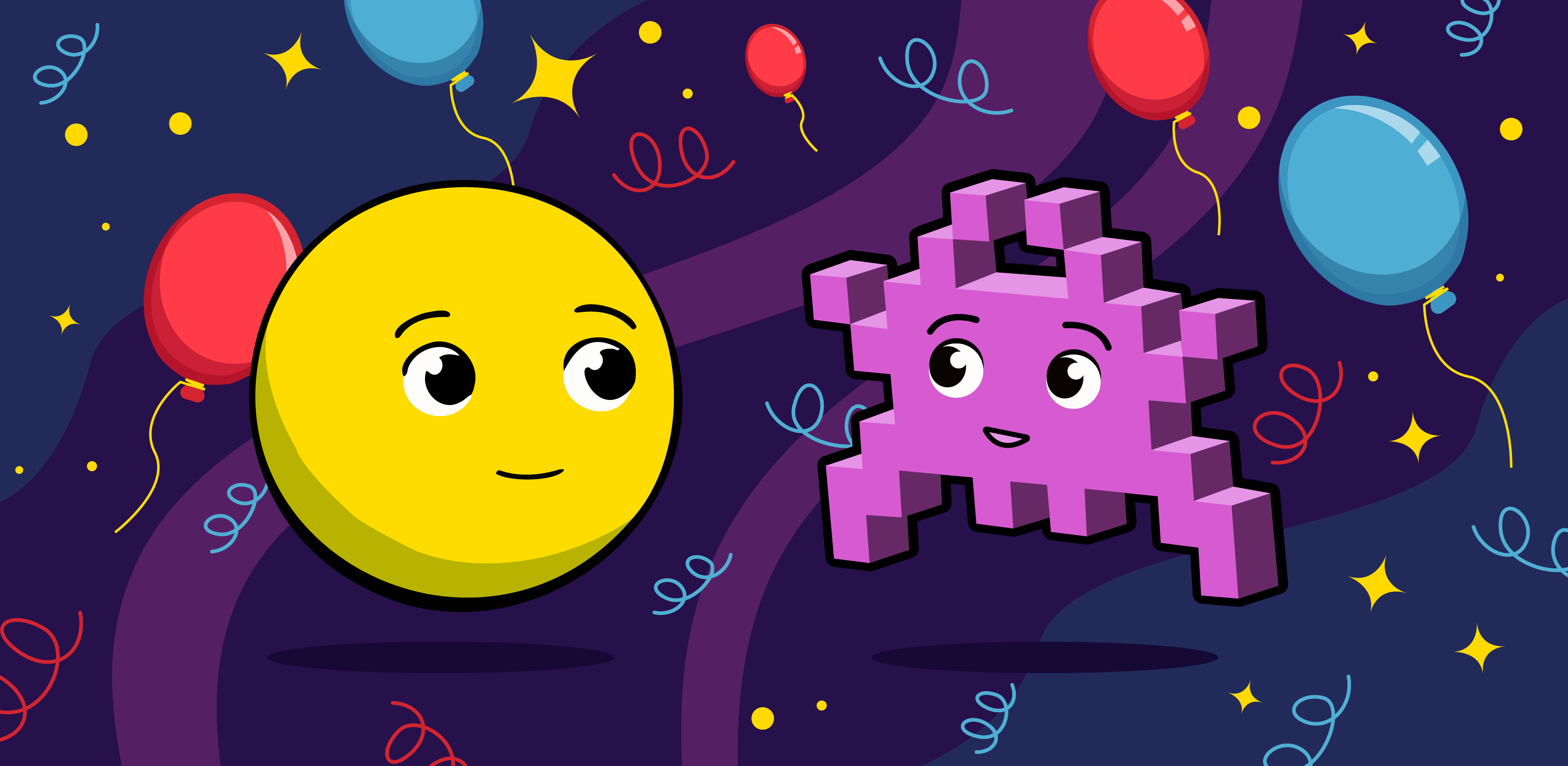 SwapSpace is Happy to Announce the Launch of the Invaders Club!
27 Oct 2023 ◦ 1 min read
Hi guys! We believe that the bear market is not a bad thing but instead is a perfect opportunity to prepare for the inevitable bull market. After all, when you're just getting into an asset at its peak, you're already late.  With that though
Read more ❯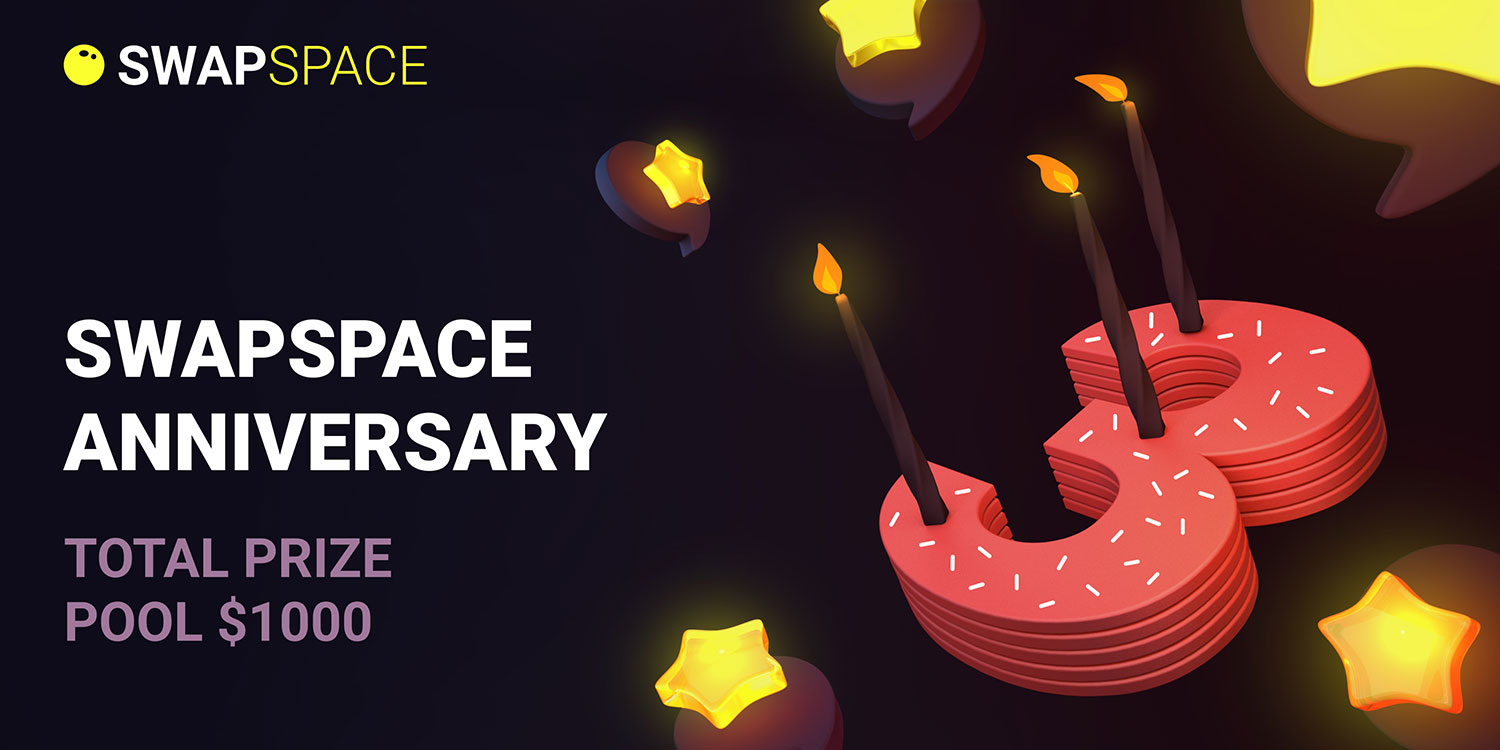 SwapSpace's Birthday Celebration: A Lottery for Our Customers with $1000 in Prizes!
27 Oct 2023 ◦ 2 min read
Hey guys, it's SwapSpace's birthday! This year, we decided to celebrate by giving you a chance to win $1000 in prizes — up to $300 individually! To enter the lottery, during the period from August 5 to August 15 just rate the exchange service you've used to swap your coins on Swap
Read more ❯