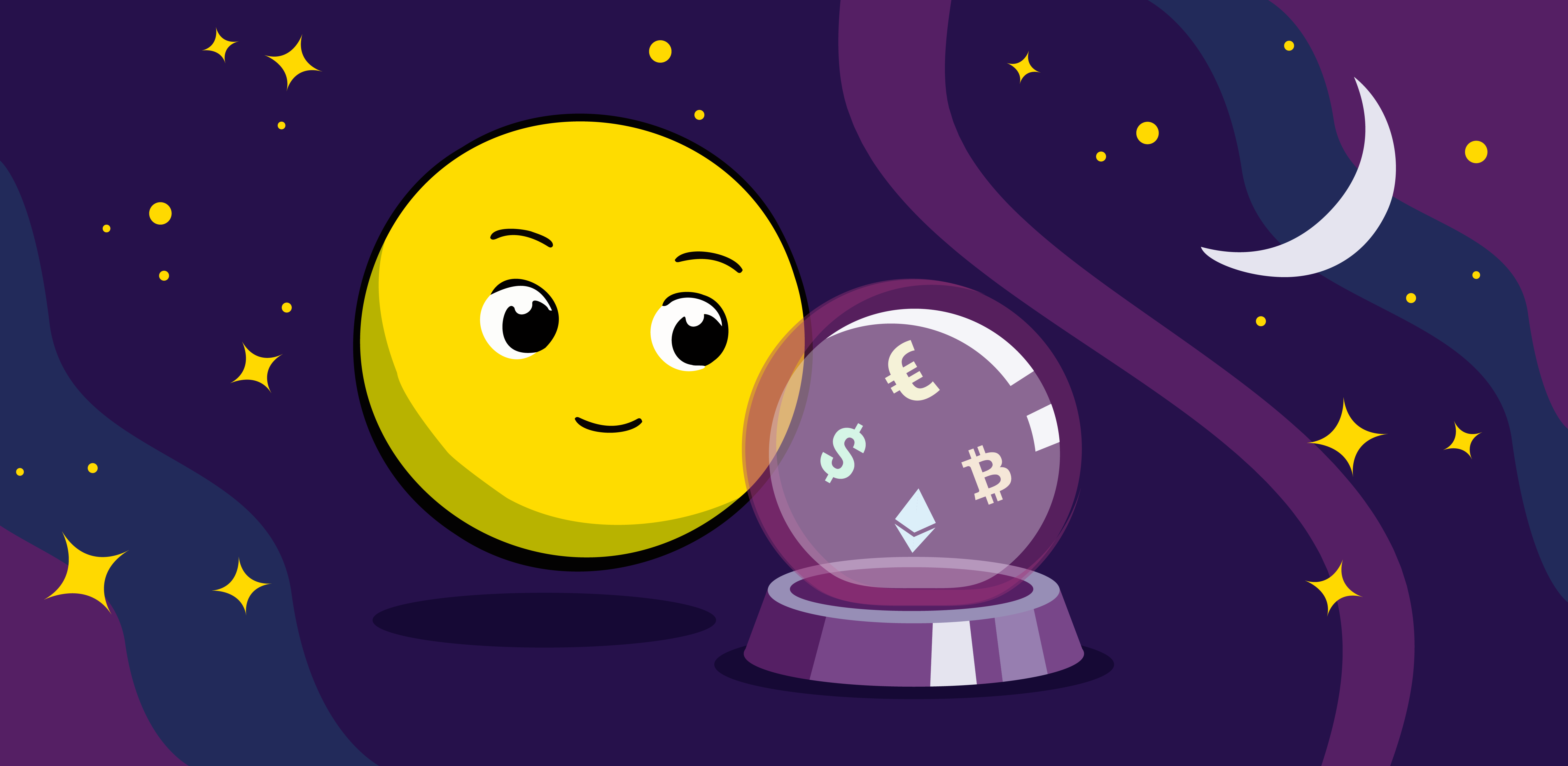 Money has changed human society, allowing commercial transactions to take place even between geographical regions at a considerable distance from each other. It makes it possible to move wealth and resources in space and time. For much of human history, however, it has also been the subject of greed and waste.
Now money awaits a change that can transform banking, finance, and even the structure of society. Most notably, the era of physical, or cash, money is coming to an end even in low- and middle-income countries; the era of digital currencies is coming.
In this text, we'll discuss different financial future predictions, the role of crypto, and its future.
Cryptocurrencies vs Fiat Money
Many financiers note that cryptocurrencies can set new financial models — more improved, simplified, and modern. Among the advantages of cryptocurrencies, they note anonymity, speed, lower costs of transactions, cross-border transfers that are not limited by barriers, full ownership of assets, lack of regulation by the state, and payment of taxes.
Fiat currency is distinguished by:
the mandatory presence of an issue center, which has exclusive rights to issue money (for the dollar it is the Federal Reserve Service);
unconditional inflation: the money supply increases and its purchasing power decreases over a long period;
the constant increase in operating costs associated with the maintenance of large amounts of cash;
increased transaction costs.
Cryptocurrencies on blockchain technologies, such as Bitcoin, are fundamentally different:
the absence of an emission center: it is programmatically limited when launching cryptocurrency (in particular, there cannot be more than 21 million bitcoins);
belonging to a person: cryptocurrency belongs to a specific cryptocurrency account or wallet, while the purchasing properties of the banknote can be changed by the issuer, and the paper money itself is generally withdrawn or prohibited for circulation;
reverse inflation model: the more often cryptocurrency is used, the higher its value, as the demand for coins increases while maintaining the volume of currency;
lower transaction costs: according to some estimates for Visa, this is $2, and for Bitcoin

—

$0.35 in medium-term operations. 
These differences demonstrate the advantages of cryptocurrencies over fiat money. But for there to be a global transition from centralized to decentralized finance, and for the blockchain to turn from a candidate technology into a new system of work for the world economy, two key conditions must be met.
Cryptocurrency should receive the status of a state currency. There are already such precedents: in 2021, in El Salvador, Bitcoin was adopted as a means of payment in the country.
Cryptocurrency should begin to conclude interstate trade contracts.
The finance industry of the future is at the very beginning of this path. And although the number of transactions over the past few years has noticeably increased, so far cryptocurrency is more of an investment tool with a very weak change function. The real volume of goods and services that are sold and bought for cryptocurrency is still insignificant.
We are on the verge of a new era of non-dollar trade. Whether cryptocurrencies can compete for the place of the dollar with other fiat currencies largely depends on large-scale entrepreneurial projects in the field of blockchain.
The Problem of Regulating Cryptocurrencies in the World
It is very difficult for governments and central banks to regulate digital decentralized systems, which were created to avoid state control and were specifically designed to exclude public authorities and banks from their monetary circulation and confirmation of transactions and rights.
It is even more difficult to develop a common approach to cryptocurrencies for countries with different economic and political weights. In the world's largest economies, the assets of traditional banking systems amount to tens of trillions of dollars and significantly exceed the size of the global cryptocurrency market, and in developing countries, the money supply in the national definition is several times or even several tens of times less than the volume of the cryptocurrency market. 
Decentralized forms of finance (DeFi) are gaining popularity in developed countries, while peer-to-peer (P2P) platforms are becoming increasingly common in emerging markets.
Some central banks see cryptocurrencies as a threat to the financial sovereignty of their countries and risks to traditional banking systems and citizens, including the risks of fraud, theft, and hacking, so they propose a complete ban on them. Other regulators believe that the crypto market is enough to only monitor so that it does not interfere with innovation now, but subsequently apply existing legislation and regulations to this sector of "digital assets."
The problem of regulating the crypto market has become a global one, so the coordination of the efforts of regulators to create rules and procedures is beginning to take on global financial management institutions, such as the International Monetary Fund, the Basel Committee on Banking Supervision, the Financial Action Task Force (FATF), the International Organization of the Securities Commission (IOSCO).
It is planned that the zone of control of regulators will include operations to exchange traditional fiat currencies for cryptocurrencies, crypto exchanges, intermediaries that provide access to cryptocurrencies and services, as well as any economic entities that accept payments both in traditional currencies and in cryptocurrency. 
Payment systems will be standardized and transaction storage and clearing service providers will be certified. Cryptocurrency mining will fall under separate control in several countries, and in others, it will be placed under a ban.
CBDC as Transition
Before the complete replacement of fiat currencies with cryptocurrencies, the global financial industry will undergo another intermediate stage related to the release and circulation of CBDC, many experts say.
CBDC (Central Bank Digital Currency) is the digital currency of central banks.
Those currencies are issued centrally and retain all the advantages of the classic fiat model, but they have cheaper transactions, 24-hour access to liquidity for banks, and the possibility of integrating smart contracts into the country's economy.
In addition, with the help of this tool, the state retains control over the monetary sphere and can stimulate payment for goods in the national cryptocurrency, increasing its turnover.
Since 2017, many countries have been experimenting with CBDC: such cases (in one stage or another — from the pilot to the working project) have been implemented in Thailand, Hong Kong, China, the UAE, Singapore, Canada, Great Britain, France, Cambodia, Uruguay, Russia, El Salvador, and the Bahamas.
NFT for a New Level of Financial Confidence
Replacing fiat money with cryptocurrency may have another interesting effect — the financial industry reaching a new level of confidence.
We can take, as an example, programs based on NFT technologies. When buying NFT, the investor does not just acquire the right to a discount: he can resell it, thereby gaining liquidity. At the same time, one participant in the transaction transfers funds to the other party, as a rule, without any contracts and intermediaries represented by banks. New principles arise — full responsibility for their transactions and the presence of a certain moral component, trust, in contrast to the traditional financial environment, impersonal and mechanized. As a result, the crypto market will gradually fill the established economic culture with new content.
Bitcoin Future
According to a Chainalysis study, the volume of bitcoins in investors' wallets has increased significantly in recent years, and more interestingly, it has significantly exceeded the volume of coins in traders' "speculative" wallets. About 77% of the "mined" bitcoins (which are not classified as lost) have not changed their current address for five years or longer.
According to a Bitstamp survey, 72% of institutional and 73.1% of individual investors plan to increase their investments in crypto assets in the next five years. About 16% of Americans and 10% of Europeans own cryptocurrencies. Among the well-known institutional investors are Grayscale Investments, Square, Microstrategy, Tesla, Meitu, Massmality, etc. Interest in cryptocurrencies is also shown by banks, in particular, Goldman Sachs and Morgan Stanley.
Digital coins received special investor attention precisely during the Covid-19 pandemic. In particular, analysts at JP Morgan believe that investors' rejection of gold in favor of Bitcoin during 2021 was associated with an increase in inflationary trends in the world. In such conditions, some even began to call cryptocurrencies a "haven" for investment. 
However, it is quite possible that after the drop in the price of Bitcoin by 75% and a three-fold reduction in the capitalization of the crypto asset market, confidence in the safety of this "harbor" will decrease.
Conclusion: Is Crypto the Future of Money?
In 2018, the capitalization of the cryptocurrency market decreased by more than eight times — to $102 billion. But this did not prevent it from reaching a record $2.9 trillion in November 2021. Therefore, there is no unambiguous answer to the question "what future do cryptocurrencies have?" It all depends on their ability to gain the confidence of settlement participants and investors, effectively performing the functions of money.
It is possible that still lies ahead.
The cryptocurrency market and ecosystem are dynamically developing, the interest and awareness of individual and institutional investors are growing, and the transparency of issuers and intermediaries is increasing. All this will continue to contribute to the deepening of the market, and a decrease in the manipulability and sensitivity of cryptocurrencies to situational factors and news. In such conditions, over time, the exchange rate fluctuations of cryptocurrencies will decrease.
The development of technologies will help solve problems of scalability, the vulnerability of blockchain networks to hacker attacks, irreversibility, and non-environmental transactions. Therefore, probably, the convenience, speed, and security of calculations with cryptocurrencies will continue to gradually improve.
Thanks to the formation of the legislative field, comprehensive regulations, and supervision, cryptocurrencies will receive a clear legal status, and market participants will gain the right to legally conduct business and protect their interests.
All this will likely contribute to the spread of transactions made using cryptocurrencies, and their share in public savings and investment portfolios will increase.
And accordingly, the associated risks will grow.
Related Posts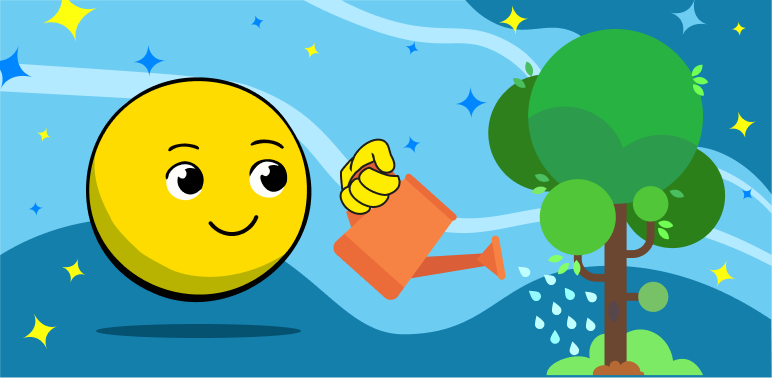 XNO: A Solution to Crypto Carbon Footprint Problem
11 Oct 2023 ◦ 7 min read
It's no secret that some cryptocurrencies have a significant carbon footprint and consume the same amount of energy annually as individual mid-sized countries such as Spain, Sweden, or Austria. The excessive energy consumption associated with crypto-assets operations poses significant hurdles to their widespr
Read more ❯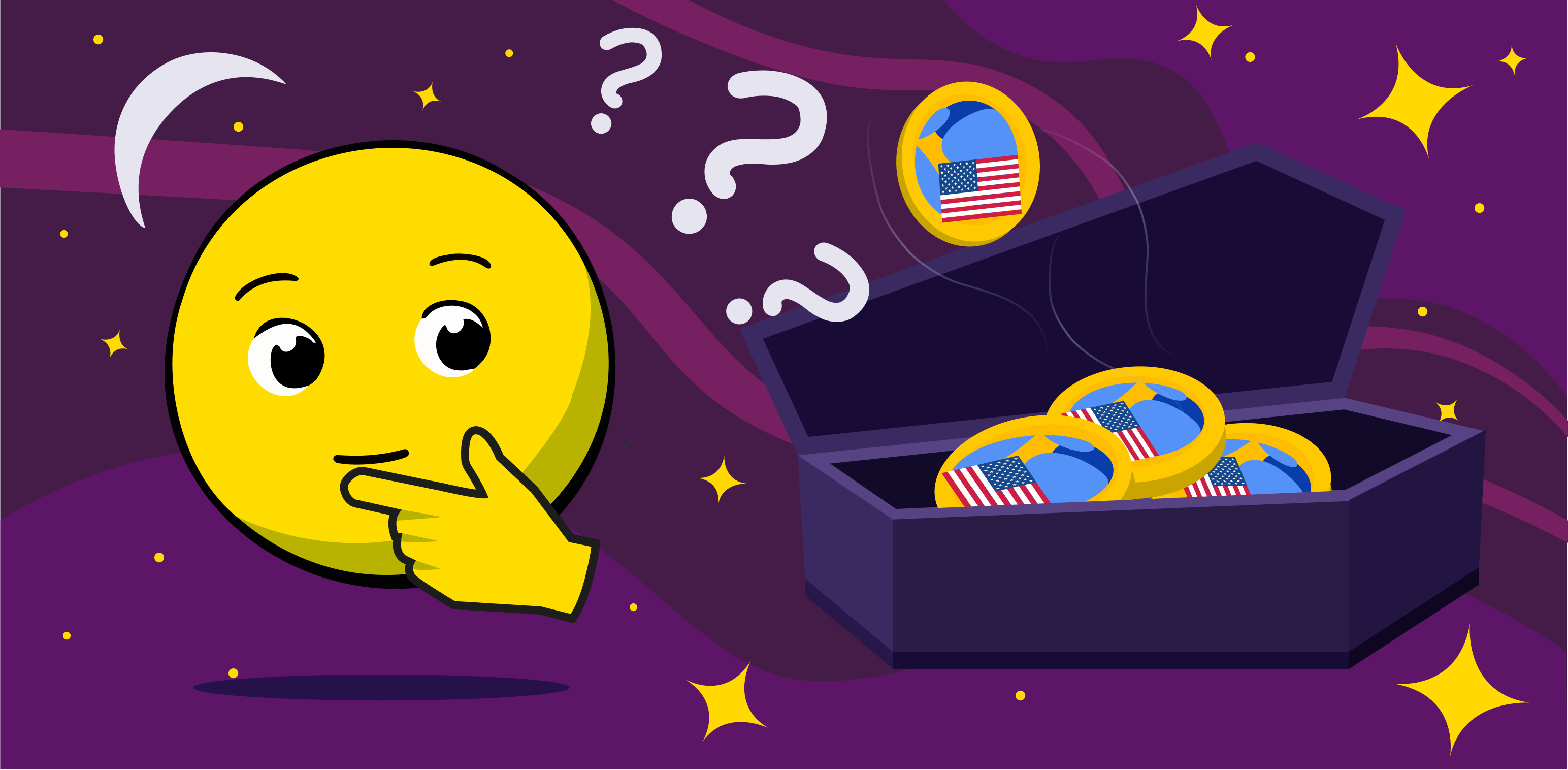 What's Up With USTC? Terra USD Surge By 400% in November 2023
09 Dec 2023 ◦ 7 min read
Terra USD (previously known as UST but currently USTC) is a type of stablecoin that uses algorithms to maintain a stable value. In the spring of 2022, this stablecoin suffered a major decline. However, recent news of the founder Do Kwon's extradition from Montenegro has caused
Read more ❯
Old But Gold: Best Crypto Coins You Should Have Been Hodling All This Time
06 Dec 2023 ◦ 11 min read
The total market capitalization fell slightly to $1.41 trillion. However, investor confidence in Bitcoin remains high as expectations grow that a potential Bitcoin ETF will be approved in the United States. So, while Bitcoin and Ethereum have attracted significant investment, the altcoin market is experiencing varying reactions and some are faci
Read more ❯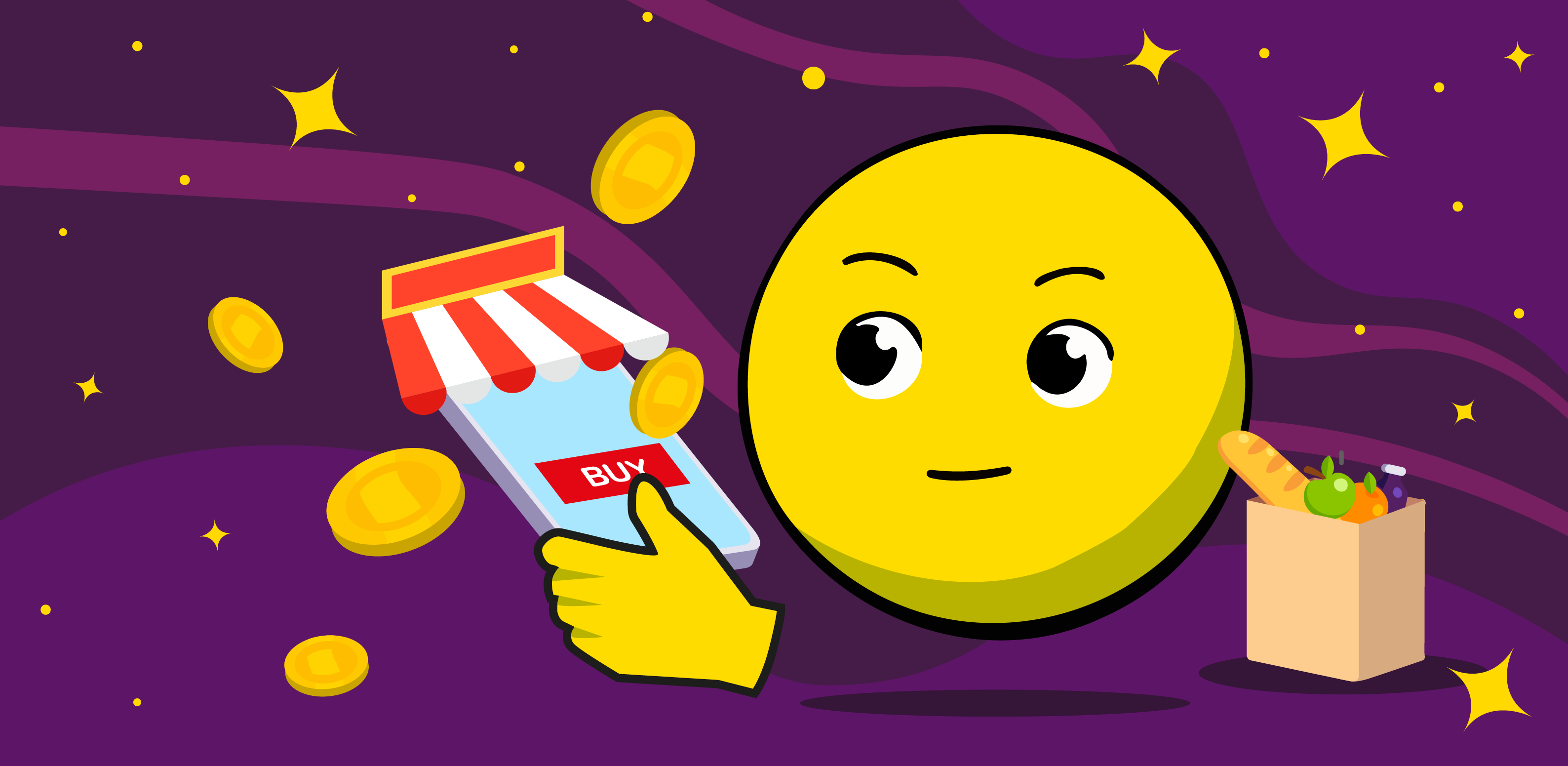 The Role of Crypto in E-commerce: Trends and Opportunities
10 Nov 2023 ◦ 9 min read
E-commerce is developing around the world, becoming an important part of international trade. Thus, the share of payments made online in the form of transfers between foreign residents is increasing. The traditional banking system does not have time to rebuild to new requirements, remaining slow and expensive.
Read more ❯