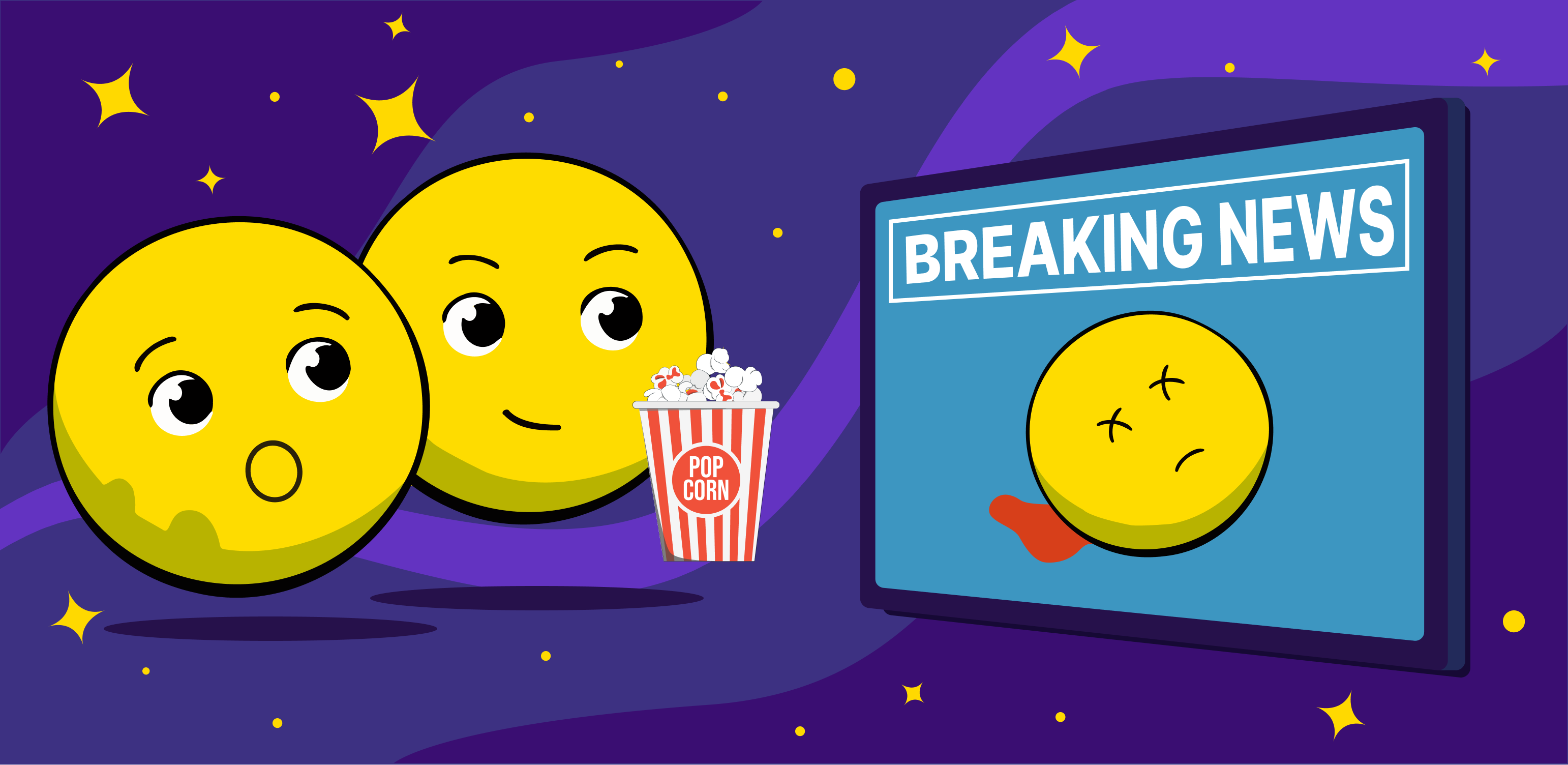 At least ten crypto-millionaires and billionaires have died since 2014. At first, their deaths looked like they occurred under suspicious circumstances, and each was shrouded in a web of inconsistencies and accompanying theories. The media printed headlines about the mysterious deaths of influential personalities of the crypto community: a mysterious suicide; someone was carried away by the sea; or an aggravation of a chronic disease. One way or another, it usually felt like suicide, an accident, or at least an exit scam. However, in the last couple of years — especially in 2023 — there was a wave of violent murders motivated by envy or financial differences.
In this article, we will look at the most shocking cases and tell the stories of these untimely deaths that excite the crypto community.
Nikolai Mushegyan: Paranoid or Prescient?
Nikolay Mushegyan was a prominent figure in the cryptocurrency community, known for his contribution to the development of the MakerDAO lending platform and the Dai stablecoin. However, his life was also cut short in a tragic incident at Condado Beach in San Juan, Puerto Rico. Local newspaper El Nuevo Día reported that Mushegyan was swept away by the sea current, and when his body was found, no signs of life were found. Mushegyan's death was reported to local authorities on the morning of October 28, 2022, and the scene was investigated by the San Juan Homicide Unit and the local prosecutor.
The 29-year-old developer was a co-founder of the automated market maker Balancer and worked on several other projects, including MakerDAO forks - Rico and Rai, as well as Proof-of-Stake blockchain BitShares.
The founder and CEO of MakerDAO Rune Christensen praised Mushegyan's contribution to the platform, saying that he had done the most important work since the early days of Ethereum.
Mushegyan was an active member of the community on social networks, his Twitter account @ Delete_shitcoin had about 5500 followers. In his latest tweet, he cited suggestions of possible blackmail by the US Central Intelligence Agency and Mossad, for which he was dubbed paranoid by the world media.
Earlier, Nikolai had already made similar statements on Twitter, hinting at a possible "suicide" rigged by the CIA as one of the options for his future. Although the position of the media is in tune with the Puerto Rican police version, not everyone in the community is ready to believe in two similar deaths of cryptocurrency millionaires that occurred with such a short break. Recall that in June 2021, the scandalous crypto billionaire and pioneer Mircea Popescu was found dead in the waters off the coast of Costa Rica. 
Tangled story from Gangnam
On March 29, at 23:48, three men on a street in Yeoksam-dong, a respectable district of Seoul-Gangnam, where most of the country's large crypto exchanges are located, grabbed a 48-year-old victim, pushed her into a car and took her away in an unknown direction.
But, despite this, as well as the fact that the crime was recorded by surveillance cameras, it was still not possible to save the woman.
A day later, a car from video recordings was discovered about an hour from Seoul - in Daejeon. The police found in it a syringe with traces of ketamine, an anesthesia non-drug with a narcotic effect, as well as blood stains, a shovel, and tape. The chances that A was still alive were melting before our eyes.
A day later, on March 31, the head of crime and two perpetrators of the kidnapping and murder were detained in the motels of Gyeonggi province: Lee Kyeong-woo, Hwang Dae-han, Yeon Ji-ho. The name of the 4th suspect who monitored the victim was not disclosed.
Lee Kyung-woo is the organizer and "ideological mastermind" of the crime. He was a secretary in a law firm, a former colleague of the victim in a cryptocurrency company, and an unsuccessful investor. As he later admitted to the police, in 2020 he invested 90 million won in the exchange where A and her husband worked and lost 80 of them ($60,800). It can be assumed that we are talking about the Coinone crypto exchange and the Fury Evercoin coin, which was included in the listing on November 13, 2020, showed an instant 5x growth, and then collapsed by 99.9% of the peak value. Left without a livelihood, Lee, being personally familiar with A, even received 20 million won from her. Although, according to the family of the deceased, there were 30 million, and the debtor promised to return the money.
Instead, 2 years later, Lee found accomplices, took syringes with ketamine from his plastic surgeon wife at work, and organized the abduction and murder of A in order to seize the bitcoins she had.
So, having entered into a premeditated criminal conspiracy, Lee Kyeong-woo, Hwang Dae-han, and Yeong Ji-ho stocked up on drugs, disposable phones, and cash, kidnapped Mrs. A, injected her with several doses of ketamine and took her out of town, to the Daecheon Dam. There they held the victim for a day, and there she was dumped after "poisoning with an anesthetic." Ketamine causes dissociative anesthesia and can provoke depression of the respiratory center, involuntary muscle activity, hallucinations, psychosis, and blockage of the upper respiratory tract. In other words, A simply suffocated as a result of an overdose of anesthesia.
All this was established by the Seoul police and the National Forensic Service after the discovery of a body in fields in the Daecheon area.
At this moment, the story could end, and next time we would return to it for the verdict of the Korean court. But the KBS channel, known for its high-profile investigations of high-profile cases, got involved in the process. And Lee Ken-woo suddenly began testifying. A very odious couple appeared in the frame: 50-year-old Yoo Sang Won and 48-year-old Hwang Eun-hee, and the tragedy was painted with unexpected crypto shades.
As Paik Namik, the head of the Seoul Suseo police station, said at a briefing with reporters on April 9: "Yoo Sang Won, Hwang Eun-hee, and the victim had disagreements over the consideration of mutual civil and criminal claims."
In fact, the victim, her husband, Mr. Yoo, and Ms. Hwang, as well as the bankrupt performer Lee Kyeong-woo were connected by the very Fury Evercoin coin and the chronicle of its rise and fall.
In 2020, when couple A worked at Coinone, and Yoo and Hwang withdrew funds from the exchange exactly before the token price fell, A suspected that the latter was manipulating the market and this led to losses for other investors. Suspected - and voiced it. In early 2021, Yoo Sang-won and Hwang Eun-hee sued A for such assumptions. In March of the same year, about 17 investors, including A and Lee Kyeong-woo, already familiar to us, appeared at the hotel in Seoul, where the couple was staying, demanding that they return the money invested in the coin, in the amount of 190 million won. Apparently, someone alone received the money, but a new lawsuit went to court — this time about extortion, blackmail, and theft. As a result, Lee was prosecuted for complicity in extortion, and Mrs. A, for the "insignificance of the act," escaped with a slight fright.
In addition to these two cases, the couples met in the courtroom over and over again in Yoo and Hwang's lawsuit against Mr. A for damages in connection with the investment. Then all four were suspects according to the statements of the injured depositors about cryptocurrency fraud.
Apparently, the acquaintance was not the most pleasant, but frequent meetings were so tedious that the common-law spouses Yoo and Hwang decided: it was time to end this. In September last year, Lee was paid the first "contribution" in the amount of 20 million won (about $15,000) for organizing and implementing a plan to kidnap, rob, and kill spouse A. In the future, they gave Lee money until the day after the incident, a total of "order" cost 70 million won.
But it did not work out with husband A: at that time he was already arrested and was awaiting trial in another case of fraud with digital assets. He may be one of those Coinone employees suspected of taking a billion-won bribe for listing P Coin. Or maybe not. In any case, this arrest, funny as it is, saved his life.
Mrs. A, unfortunately, was less fortunate.
However, Yoo Sang-won and Hwang Eun-hee actively deny their participation in this case and claim that Lee, having lost his savings, often turned to them for money loans. And they lent him 35 million won on an IOU and 2% per annum and did not pay for the murder of polluted opponents at all.
This case is atypical for South Korea not only for its crypto connection but also because it's the first time that the police reveal the identity of suspects who do not admit their guilt. As a rule, law enforcement agencies avoid this practice, fearing consequences if the prosecutor's office does not initiate a criminal case or the court rules an acquittal. But the kidnapping and subsequent murder of Mrs. A, prepared carefully, in detail, for several months, and committed in a public place, were recognized as such a cruel and serious crime that it was decided to provide this information for preventive purposes and the interests of society.
Gruesome murder of crypto millionaire Fernando Perez Algaba
On August 1, 2023, it became known that the remains of the Spanish crypto millionaire Fernando Perez Algaba were discovered in Argentina. His body was dismembered and dumped into the river.
Algaba, who had more than 900 thousand followers on Instagram, was declared missing on July 18, 2023. In the weeks before, he had received messages threatening to cut out his eyes and cut off his hands.
The remains of a 41-year-old crypto millionaire were discovered in the town of Ingeniero Budge (Buenos Aires province). The children who played near the river found a suitcase in which there were severed hands and legs of the missing man. A few days later, his head and torso were found in a backpack swimming downstream.
Law enforcement identified Algaba by fingerprints and tattoos.
It was established that Algaba was shot three times, and parts of his body were carefully amputated, which suggests that a professional did it.
Algaba often posted his own photos on Instagram against the background of luxury cars. However, in fact, the life of the crypto millionaire was reportedly not so carefree. He accumulated debts to the Argentinian tax service, and the local criminal group demanded $40 thousand from him. Algaba lived in Barcelona but rented accommodation in Argentina before his body was found. Local police detained one suspect in connection with the death of Algaba.
Christian Peev: the second case of mayhem in a month
Christian Peev, a crypto millionaire, was found dead last weekend, days after disappearing in early August.
On August 10, Peev's cousin reported him missing, and the Bulgarian police began an investigation. The body of an American investor was discovered by a plumber in a sewer collector in the city of Sofia (Bulgaria) in a cut-up view.
Investigators found the suspect, a bartender named Vesco Valchinov, who is accused of killing Peev.
Peev and Valchinov met in a bar 5-6 years ago, and Valchinov introduced Vesko to cryptocurrency and later helped conduct business in this area. According to recordings from CCTV cameras, on August 8, Valchinov and Peev were together in Valchinov's apartment, where Peev was last seen alive. CCTV footage showed that they entered the entrance where the suspect lived together. The next day, Valchinov left the apartment alone but returned there several times.
The investigation believes that Peev was killed by a dumbbell blow, after which he was dismembered. A certain Konstantin Subotinov helped Valchinov hide the corpse. When the latter was detained, he admitted that he flushed part of the victim's body into the toilet and buried his head and some bones in Vitosha National Park.
The reason for the murder is still unknown, but the authorities believe that it could be related to money since Valchinov was also jealous of Peev's wealth.
Slightly less high-profile cases describe the deaths of Ripple Labs editor and banking heir Matthew Mellon, who died of a drug overdose in Cancun, where the millionaire came to a rehabilitation center, as well as programmer and businessman John McAfee, who committed suicide in a Spanish prison, immediately after the announcement of his extradition to the United States. Also, the crypto community was excited by the cases of suicide of the CEO of the First Meta Pte Ltd exchange, Autumn Radke, who seems to have known what she should not have, and the sudden death of 30-year-old Tiantian Kullander, co-founder of the Hong Kong company Amber Group.
To date, the list of the infamous cryptocurrency rich is quite large, and it seems to continue to grow. As you can see, the murders become cruel, and the motives are obvious. Despite the warnings to shelter themselves from media attention, it is difficult for many to resist the opportunity to boast of their income and success in the crypto market, to be objects of delight and public envy. The consequences of being open, however, may be horrifying — so be vigilant and careful, especially when showing off some wealth.
Related Posts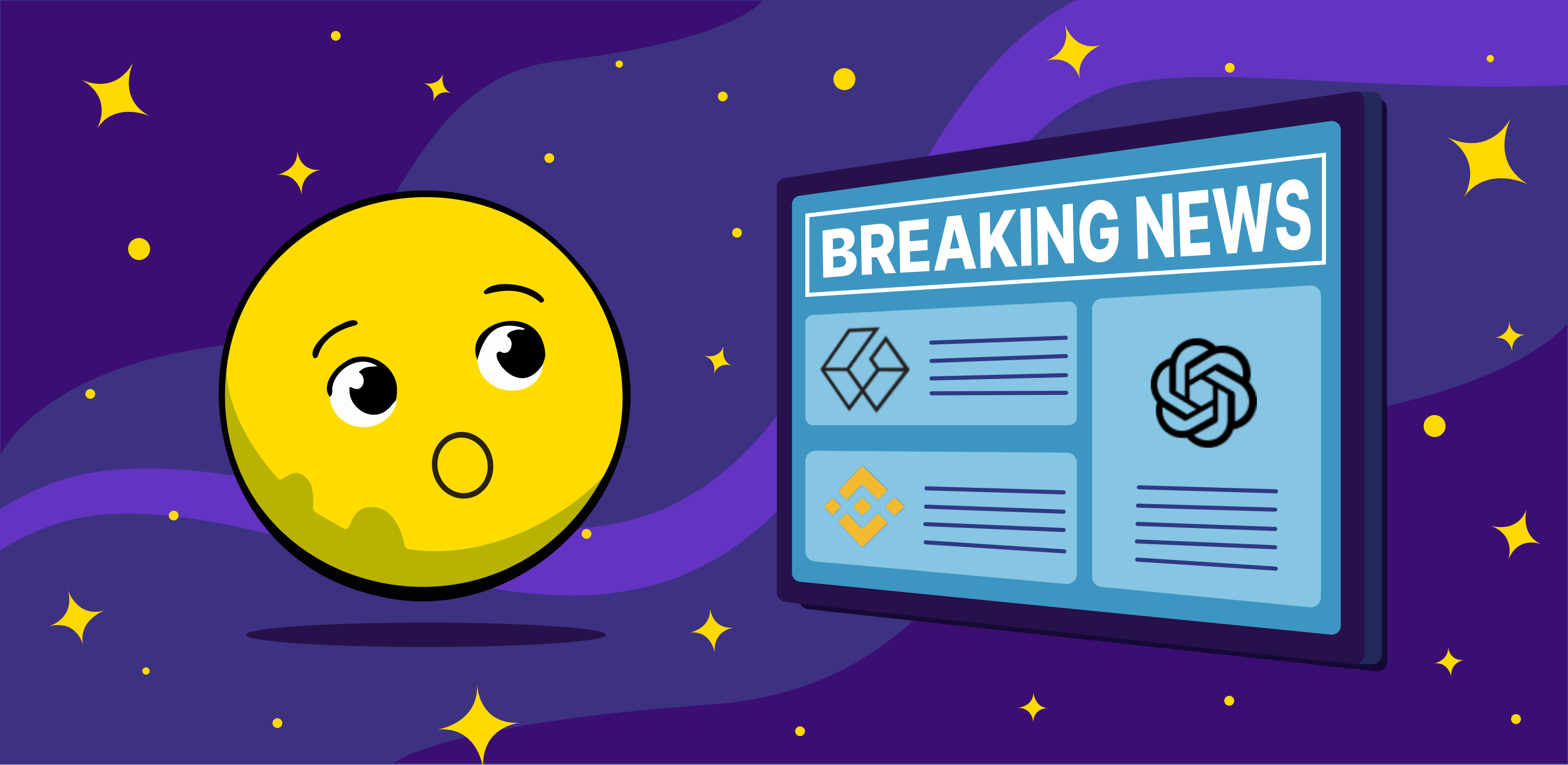 Top 5 Crypto News Now
25 Nov 2023 ◦ 6 min read
Binance founder Changpeng Zhao was released on bail after law enforcement raided the headquarters of CZ, a prominent technology firm, on November 22, 2023 The raid was conducted as part of an investigation into alleged financial irregularities and misconduc
Read more ❯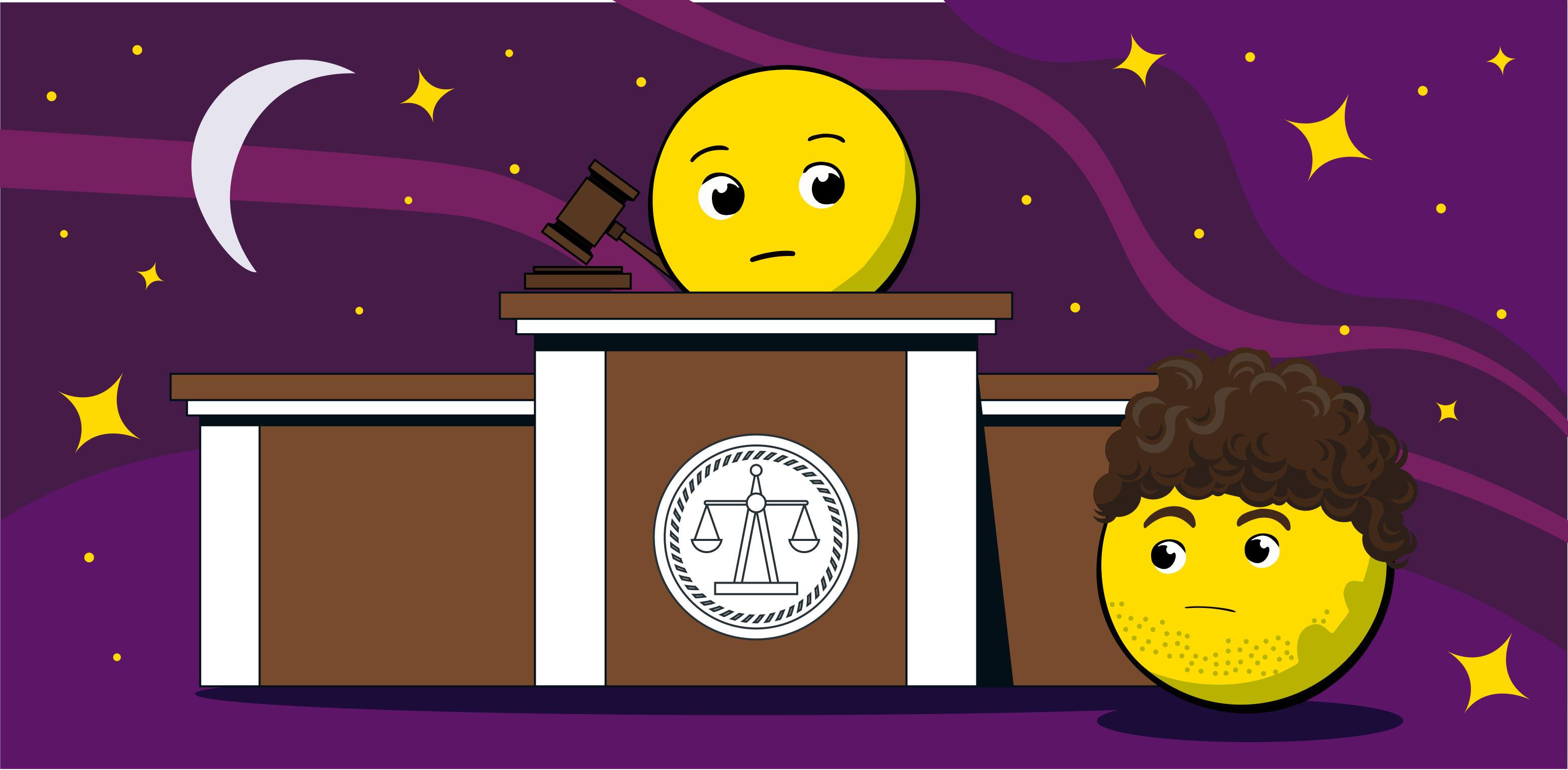 Sam Bankman-Fried and His Criminal Fraud Trial on FTX Exchange: Latest News
26 Oct 2023 ◦ 8 min read
Sam Bankman-Fried, the founder of the cryptocurrency exchange FTX and former owner of a $32bn business, is currently on trial in New York for his second week with a potential sentence of up to 115 years in prison. The most significant development arose from Caroline Allison's, Bankman-Fried's ex-girlfriend, and
Read more ❯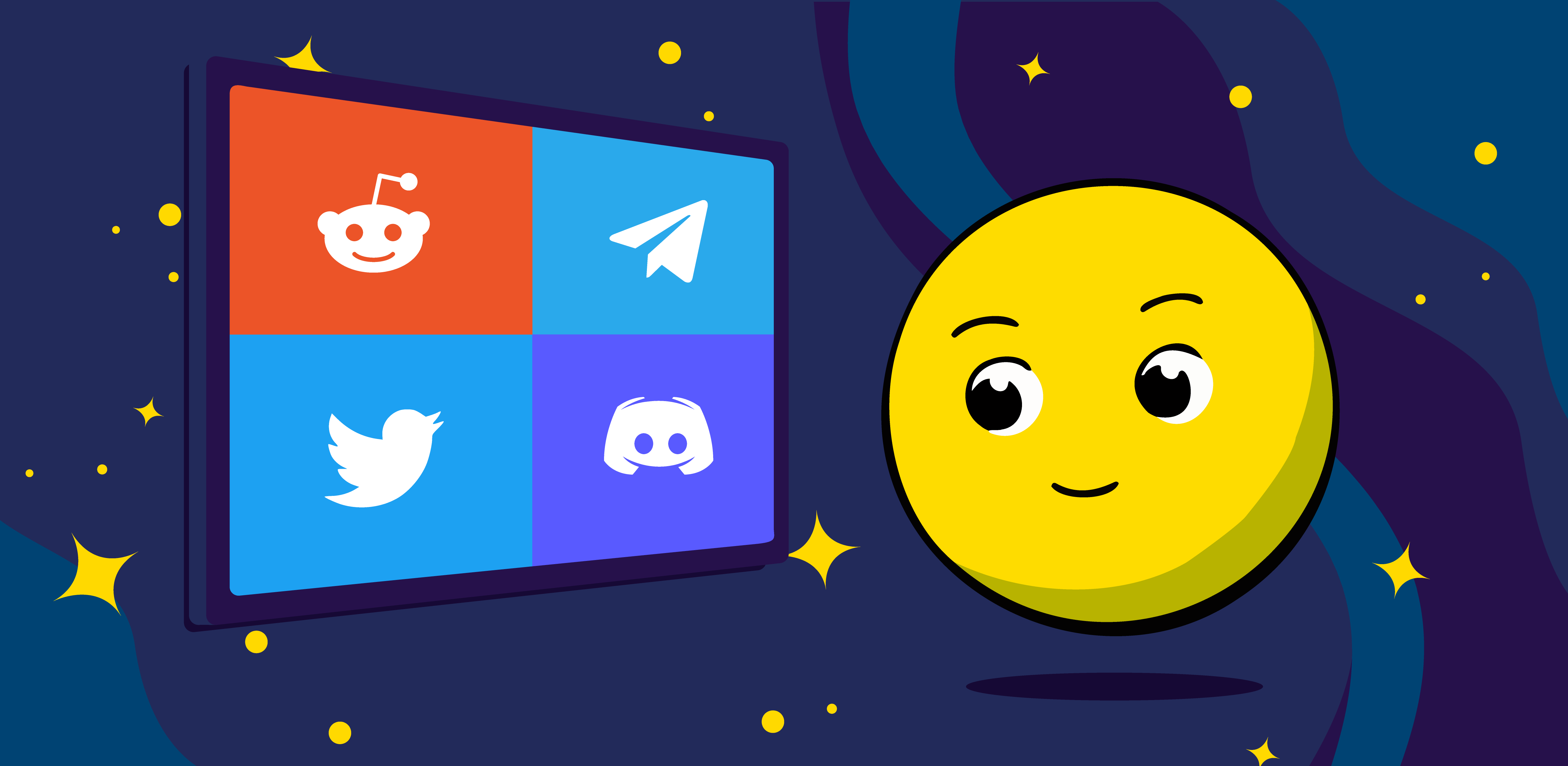 Crypto Communities and Where to Find Them: Looking for Crypto Trading Tips, Discussions, and Fights
23 Aug 2023 ◦ 9 min read
There are many crypto communities on the Internet where people communicate on the topic of cryptocurrencies. There are so many that it is sometimes difficult to find really useful sites. Therefore, we have made a selection of crypto communities where crypto-enthusiasts can get new knowledge, tell about their experience and find like-minded
Read more ❯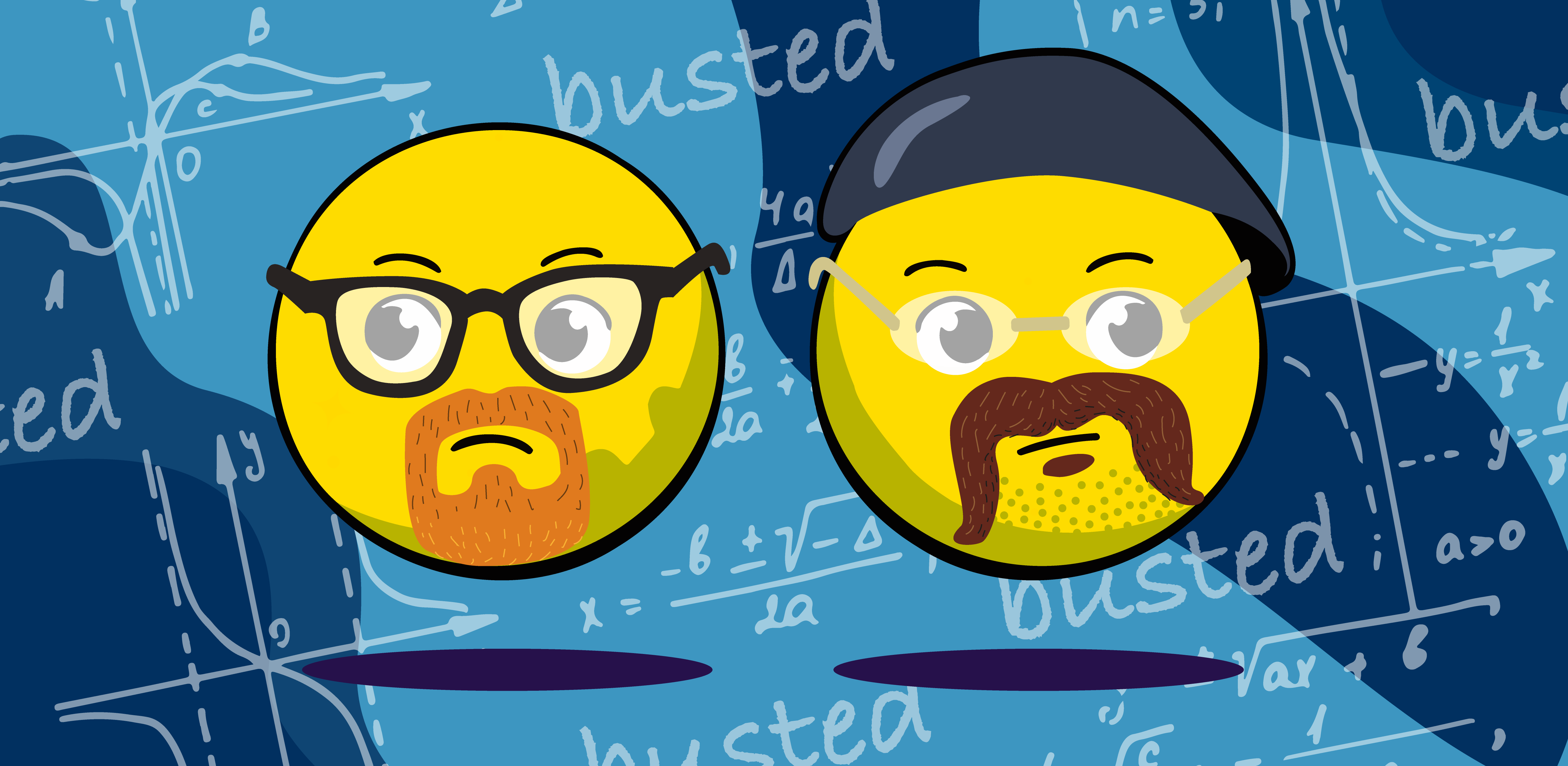 Top 5 Bitcoin Myths Debunked
23 Aug 2023 ◦ 4 min read
Despite the fact that Bitcoin has been around for over eleven years and has gained numerous supporters over the course of its existence, there are still multiple misconceptions associated with it, further endorsed even by notorious financial instit
Read more ❯