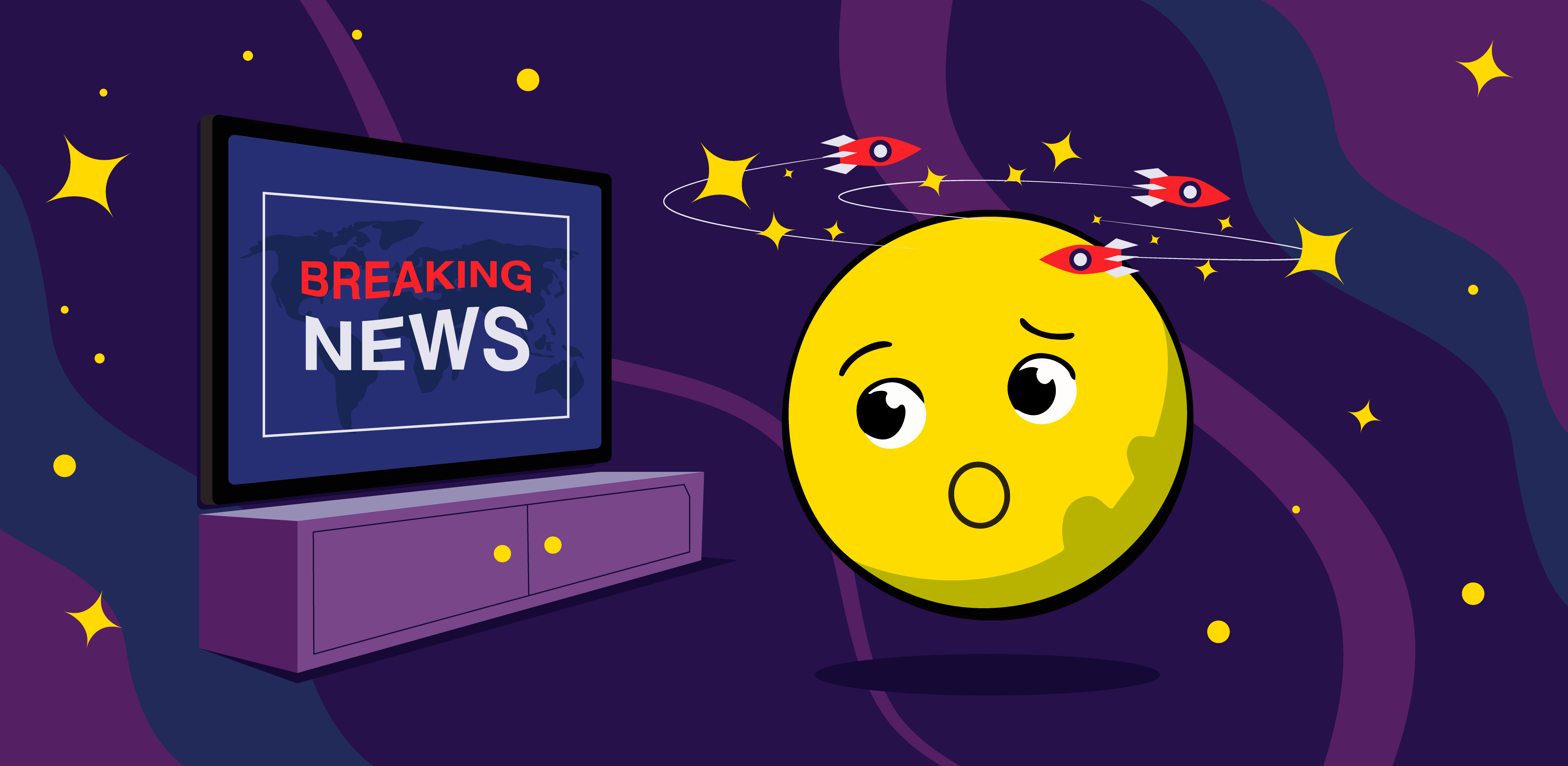 The cryptocurrency market is one of the most attractive economic areas. This most dynamic industry to date has experienced many ups and downs in its rather brief years of existence. In this article, we will talk about the most remarkable events in the history of crypto, people who got rich on it (and who were one step away from it), as well as projects that may seem strange.
They Paid Attention in Time
Eric Finman
The youngest cryptocurrency millionaire in the world. Now he is 19 years old and has 403 BTC, which at the current exchange rate is $2.8 million. He bought bitcoins when he was only 12 years old. His grandmother gave him $1,000, which he was supposed to set aside for college, but he chose the path of a cryptocurrency investor. As time has shown, he made the right choice.
The Winklevoss Brothers
These are the very brothers who sued Mark Zuckerberg for $65 million for stealing their idea and creating Facebook on his own. They took $11 million of the total amount of compensation and bought bitcoins on them. At the time of purchase, the coin was trading at $120 apiece. That is, they purchased approximately 91,666 BTC, at the current rate it is 641 million dollars.
There are quite a few people who have made an impressive fortune on cryptocurrencies. Therefore, in order not to stretch the already large material, let us move on to those poor people who were one step away from wealth, but lost it.
Right Up There
On May 22, 2010, the software developer under the nickname Laszlo bought two of the most expensive pizzas ever sold. At that time, the cost of bitcoins was nominal, and the first miners simply did not know where to put their "funny money". And Laszlo on one of the bitcoin forums said that he would pay 10 thousand coins to whoever delivered him two pizzas. At that time, the deal looked completely ordinary, at that rate Laszlo did not overpay for his fateful dinner, but already in August of that year, two pizzas cost him $600. As of today, Laszlo has bought two pizzas for $70 million. Every year on May 22, Bitcoin pizza day is "celebrated."
Mark Frauenfelder 
US journalist Mark Frauenfelder lost access to a wallet that stored bitcoins purchased in early 2016 for three thousand dollars, a little more than seven bitcoins in total. Observing that the dollar equivalent of bitcoins is growing immeasurably, he happily purchased the Trezor hardware wallet. The journalist wrote the 24-word password on a piece of paper and placed a desk in a secluded drawer. On duty, Mark had to fly to Japan and took his wife with him. Being a suspicious person, he decided to put the words of access to the wallet under the pillow of his daughter in case something happens to the spouses, then let the bitcoins go to the children.
Upon returning home, he did not find the cherished words under his daughter's pillow and realized that the houses were cleaned, and the note was thrown into the trash. Mark, no matter how he tried, could not remember the password. It was possible to make a combination of cherished words after six months, and during this time three thousand dollars turned into thirty (!).
By the way, 20% of existing bitcoins are stored in wallets whose owners do not have access to them. According to estimates by the analytical company Chainalysis, which studies blockchain technology, there are now more than 18.5 million bitcoins in the world. However, 20% of them for a total of $140 billion are on lost or blocked wallets. 
Weird Crypto Projects
The phenomenon of cryptocurrencies is enabling people to make money or raise funds for just about everything. Several cryptocurrencies in the market have strange and fancy names, but were created for a cause and are still in circulation in the market. However, others just show how obsessed we have become with cryptocurrencies.
A virtual currency based around the hugely popular internet meme of a Shiba Inu. Originally made to mock the alternative currencies that hoped to compete with Bitcoin, Dogecoin is now one of the biggest around. Its market cap recently broke through $2bn as investors seek out the next crypto-trend.
Part of Dogecoin's success is due to its vast and vibrant community, members of which created the Dogecoin Foundation, a nonprofit organization dedicated to using Dogecoin to fund goodwill projects. In 2014, the Foundation sent the Jamaican bobsled team to the Winter Olympics. It also funded the development of two clean water wells in east Kenya via a Twitter campaign.
Those are cryptocurrencies promoting the cannabis revolution. These two are social projects that aid humanity in various aspects as a currency and act as a funding asset for the weed industry. Bongger also provides support for the medical, pharmaceutical, and basic scientific research on cannabis and its uses.
Potcoin is not the only marijuana-themed currency. However, it gained notoriety due to its sponsorship deal with basketball star and unlikely North Korean diplomat Dennis Rodman.
Kitties as Currency
Such is the hype surrounding cryptocurrencies that anything built on blockchain technology is instantly a big deal. Take, for example, CryptoKitties, collectible digital artworks of cats and one of the first NFTs. The sort of digital version of Pokémon that can only be purchased with internet money. Users spend Ethereum in order to "breed" new kitties. Each kitty is unique and some devoted CryptoKitties players are willing to pay huge sums to own the best ones. The highest price paid currently stands at $117,700. 
While a little weird, CryptoKitties is hugely popular. Over $12m has swapped wallets in kitty sales. Likewise, the game is now reportedly responsible for 11 percent of all traffic on the Ethereum Blockchain according to Motherboard.
Fastfood Crypto!
Is it reasonable to wait for your burger or chicken till a bitcoin transaction will be confirmed? No matter what you think, it seems cryptocurrency is a big deal in the fast-food world, and restaurants are keen to keep up with the latest trends.
While McDonald's has been tipped to start accepting cryptocurrency payments by as early as 2019, KFC has hopped on the bitcoin bandwagon.
KFC offered up a limited edition Bitcoin Bucket, containing 10 pieces of chicken, fries, a medium side, gravy and two dips. All for a reasonable price of 20 CAD.
KFC saw the viral bargain bucket sell out. At present, it's unclear whether they will run the promotion again, but the fast-food chain might be convinced by its bitcoin balance (once the payments clear)…
Living Crypto Life
In addition to the striking stories of ups and downs, there are a lot of examples of when people are ready to fully involve cryptocurrency in their lives. For some, this is a great path to enrichment, while others are attracted by the cryptocurrency as a new stage in everyday life on the way to the formation of the Metaverse.
Life on Bitcoin
To date, there are an awful lot of merchants accepting BTC and cryptos as payment, so, the feat is far from impossible. But that wasn't the case in 2013. 
By then, the newlywed couple Beccy and Austin Craig decided to run a bold experiment: live and travel solely with Bitcoin as a payment method for 90 days. They called it "Life on Bitcoin". The journey started from Utah and across the United States, and they also flew overseas to Stockholm, Berlin, and Singapore.
Of course, they had difficulties in those months. But they did it nicely, and, two years later, they launched a documentary to prove this crazy crypto story.
The Policeman
Tony Vaughn, a police officer from the Kentucky provincial town of Vicco, was asked by the United States to pay his salary to the BTC. In 2013! When few knew about bitcoin at all. What can be said about paying with it?
After conducting their own research, the city commission nevertheless agreed to such conditions. All his salary began to be converted into bitcoins and automatically transferred to a wallet.
This was probably the first time that a public servant was paid in crypto. The average Police Officer salary in Kentucky is around $54,000 per year, and the Bitcoin price was over $1,000 then. So, any crypto savings that Vaughn kept has been revalued by around 5,300% so far. Not bad.
Conclusion
To sum up, the cryptocurrency world embodies the formula "new technologies + big money". By itself, this can drive many crazy. Until recently, cryptocurrency seemed to be something unimaginable. But humanity doesn't stand still. So keep your head cool and be hands-on, perhaps you will enter the top stories of crypto.
Related Posts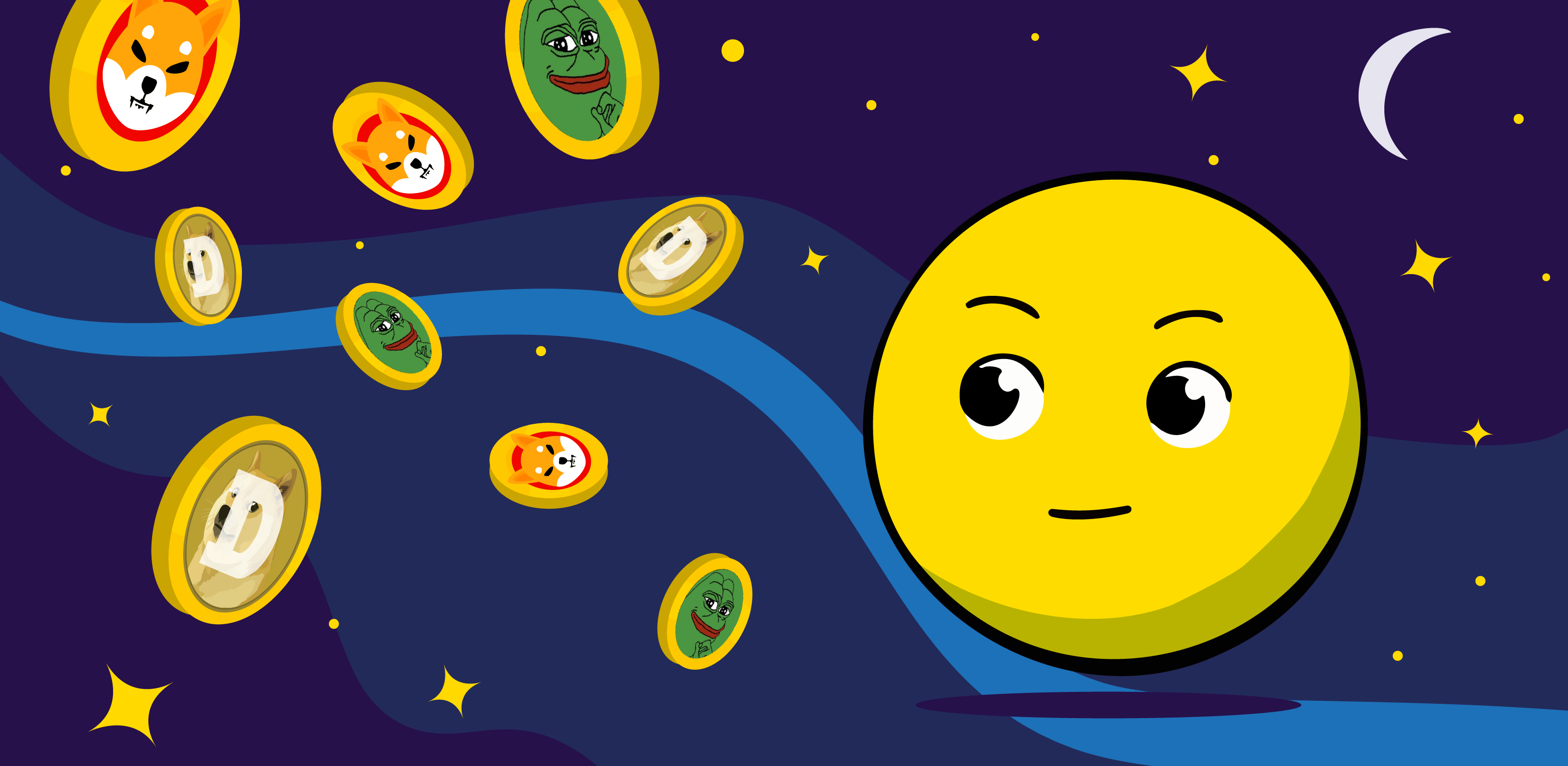 The History Of The Memecoin: How It Started, How It's Going
23 Aug 2023 ◦ 4 min read
Let's start with answering the basic question: what is a memecoin? First of all, it is a coin based on a well-known funny meme. Memecoins have been around for a very long time. At the very beginning, they were created by a person or a group of people and promoted by certain communities who shared the same sense of humor. Later it turned out th
Read more ❯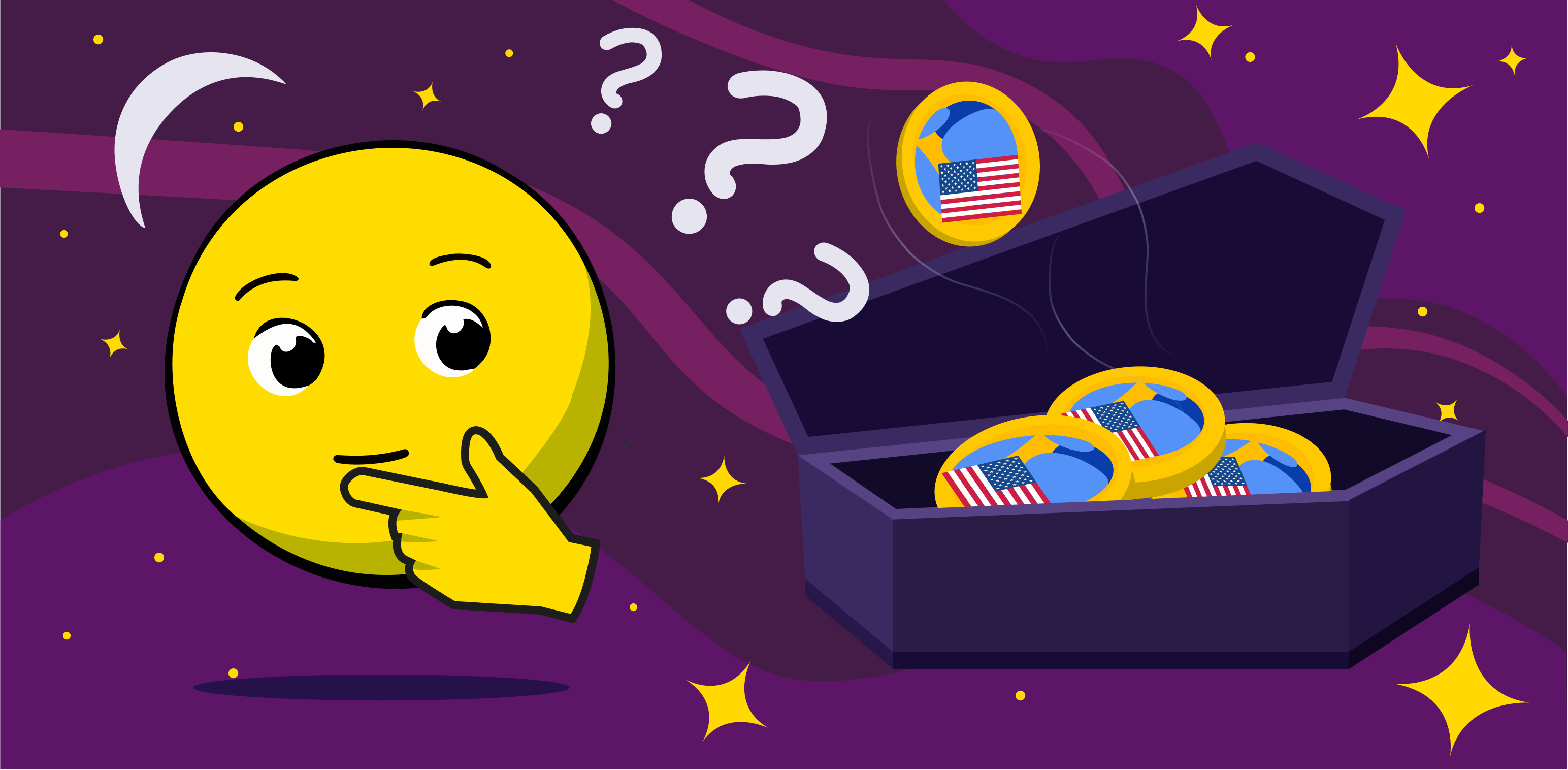 What's Up With USTC? Terra USD Surge By 400% in November 2023
09 Dec 2023 ◦ 7 min read
Terra USD (previously known as UST but currently USTC) is a type of stablecoin that uses algorithms to maintain a stable value. In the spring of 2022, this stablecoin suffered a major decline. However, recent news of the founder Do Kwon's extradition from Montenegro has caused
Read more ❯
Old But Gold: Best Crypto Coins You Should Have Been Hodling All This Time
06 Dec 2023 ◦ 11 min read
The total market capitalization fell slightly to $1.41 trillion. However, investor confidence in Bitcoin remains high as expectations grow that a potential Bitcoin ETF will be approved in the United States. So, while Bitcoin and Ethereum have attracted significant investment, the altcoin market is experiencing varying reactions and some are faci
Read more ❯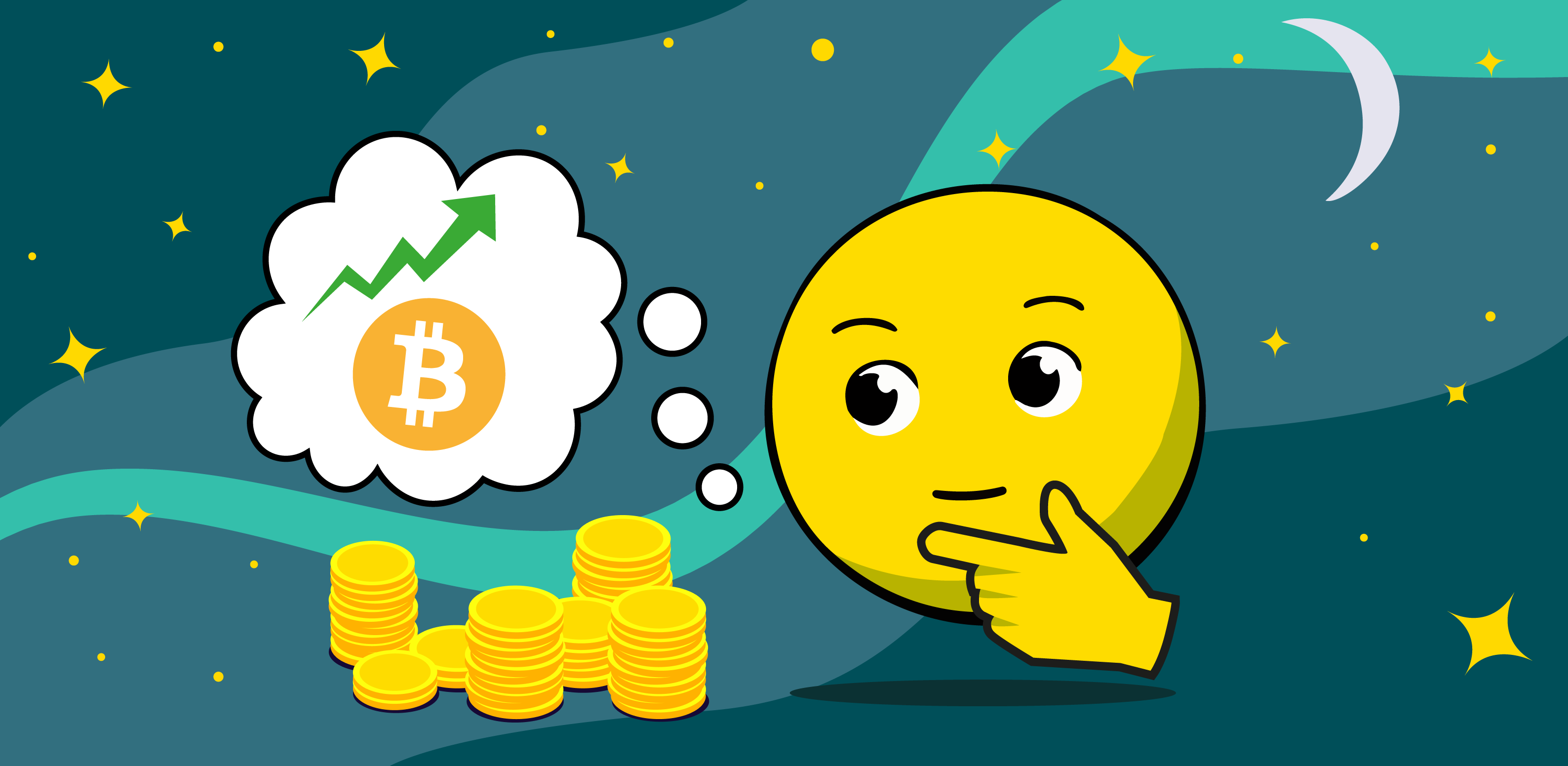 Best Crypto to Buy Before Bitcoin Halving 2024
09 Nov 2023 ◦ 9 min read
Cryptocurrencies have flourished over the years, piquing people's interest in this investment. They scour the market for promising projects to invest in. 2024 brings an exciting time for crypto development, necessitating investors to stay updated on the most promising cryptocurrencies.
Read more ❯