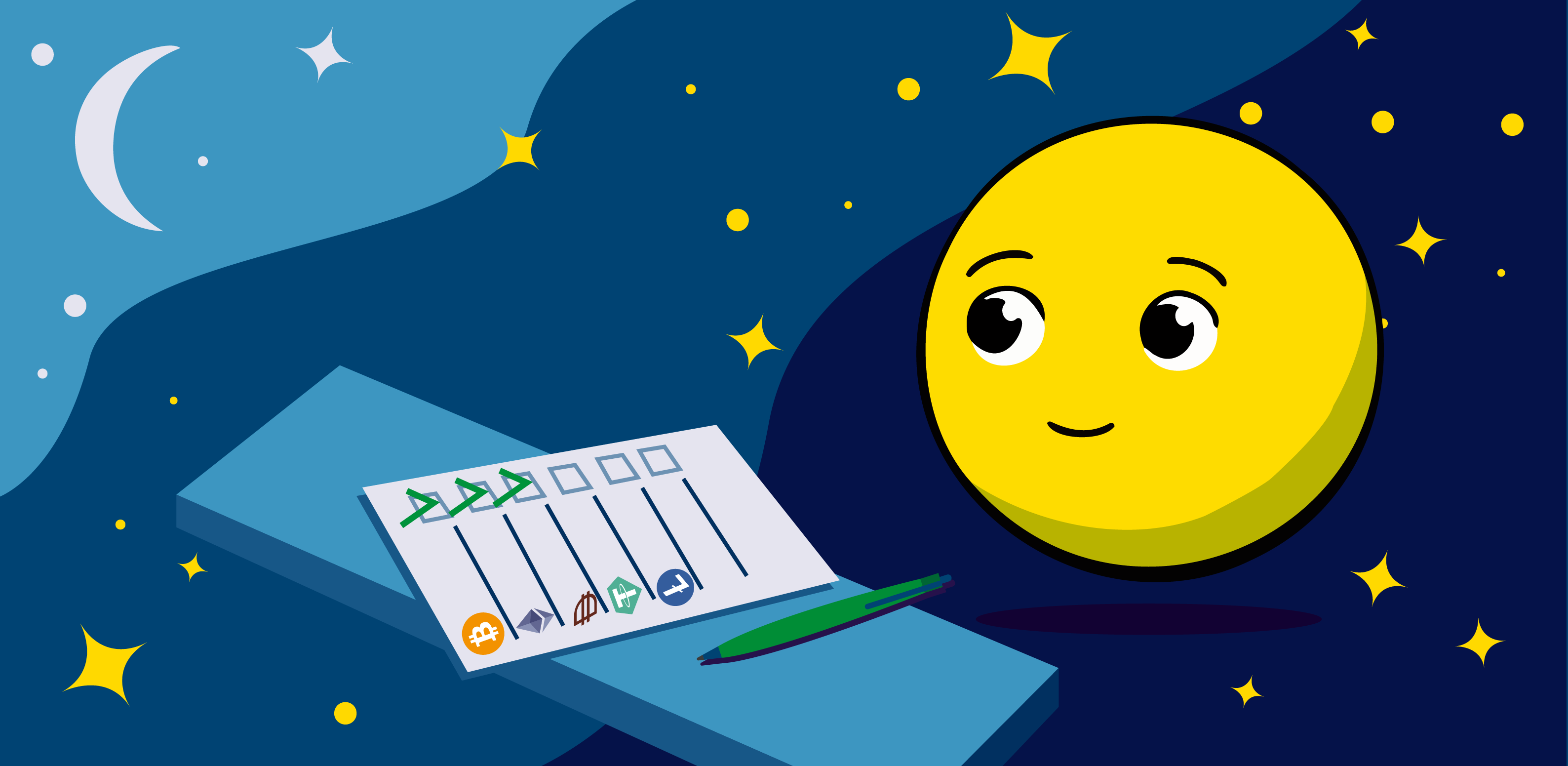 Despite the decline in the cryptocurrency market in 2022, since January 2023 there has been an increase in the cost of crypto assets. At the moment, such well-known digital currencies as Bitcoin and Ethereum are leading. Undoubtedly, the main cryptocurrencies are the leaders in assets by market capitalization and by trading volume per day, but they are not the only options for buying and storing in 2023. There are a number of promising projects that could earn more profits in the future. Below, there is a list of new emerging coins that are gaining popularity.
1. Meta Masters Guild (MEMAG)
Meta Masters Guild (MMG) is a new gaming Web3 project that aims to transform the mobile gaming industry, thanks to blockchain technology and community decentralization. MMG's mission is to create a sustainable ecosystem that promotes gaming fun and addresses the challenges gamers face.
The project will reward players for their contribution to the ecosystem. The main awards will be the MEMAG cryptocurrency and true ownership of in-game assets. Players will be able to freely exchange their in-game items and currency through the open gaming economy, using rewards in the form of in-game Gem coins and receiving real money or assets within the game.
MMG creators believe that by providing a fair and transparent environment, they will be able to improve the gaming experience for all players. The guild's first game, Meta Kart Racers, is a mobile racing game. The game will include both single-player mode and the ability to compete with other players. Other high-end blockchain-based games will be added to the ecosystem soon.
The pre-sale of MEMAG tokens has just begun, but investors are already investing in a future game. In a few days, the project raised $1.3 million.
2. Fight Out (FGHT)
Fight Out intends to change its approach to training using blockchain technology. The Move-to-Earn app, developed by a team of experienced professionals, will include an individual training plan as well as reward users with REPS tokens.
Fight Out plans to build gyms in key parts of the world equipped with state-of-the-art technology. The halls will be equipped with "mirrors" reflecting the profiles of participants, and sensors providing real-time feedback when performing exercises. Such additions will make workouts more interactive and fun. Famous athletes are already acting as project ambassadors, including Amanda Ribas, UFC's Tayla Santos, and Savannah Marshall, the former WBO middleweight champion.
The Fight Out project has already raised more than $3 million, and the number of investors is growing daily. The project is expected to succeed after the application is launched. Now investors have the opportunity to buy Fight Out during the current pre-sale and receive up to 50% of bonuses with investments over $50,000.
3. Calvaria (RIA)
Calvaria is a blockchain-based fantasy card game. Thanks to its unique strategic gameplay and real ownership of gaming resources, Calvaria can be an interesting project that will attract investment.
Different game modes and rewards allow players to truly own game resources with blockchain technology. The basis of the game economy is the RIA token. In addition to tokens, players will earn collectible NFTs and other rewards during the game.
Calvaria differs from other similar games in that it emphasizes the construction and use of original gaming strategies to defeat opponents. Gameplay is constantly changing thanks to various game characters, decks, and unique maps. Players will also be able to earn tokens by defeating their opponents in one-on-one battles. They can be used to buy additional cards, which can be exchanged later.
The pre-sale of the tokens is coming to an end, however, investors still have a few days left to buy Calvaria.
4. RobotEra (TARO)
RobotEra is preparing a new Metaverse with a Web3 game. The action takes place on the planet Tarot, which was destroyed during the war between humans and robots. Players will be engaged in the complete restoration of the planet - from building buildings to creating landscapes and vegetation.
"The next evolution of gaming is here, and it's #RobotEra
Get access to unlimited possibilities of a metaverse
Whether it's by mining or selling NFTs in the marketplace, you can also profit from playing in our ecosystem" - RobotEra (@robotera_io)
One of the features of RobotEra is its user-friendly interface. Users can easily create and customize their robots and the world around them, even without programming knowledge. Players will also be able to monetize their gameplay, for example, by renting out a place for advertising or organizing paid events.
Large representatives of the technology industry and the banking sector are investing heavily in this space. Moreover, some experts predict that by 2030 the cost of this industry could reach $13 trillion.
RobotEra is slated to launch later this year, and the project will be the first of its kind to create a tangible product in the Metaverse. The game will use NFTs allowing players to own land and assets such as buildings, objects, and robots. In addition, players will be able to mine TARO, the Metaverse coins, and create their own games in the digital world.
5. Dash 2 Trade (D2T)
Dash 2 Trade is about to become the only cryptanalytic platform that traders need for successful trading. By offering a full suite of tools for market analysis and real-time sentiment monitoring, the platform has every chance of gaining user confidence. Also, the advanced platform aims to help investors protect themselves from fraudsters. More than 70,000 members have already joined the Dash 2 Trade community.
To use advanced platform tools, you must select one of two subscriptions. By completing the membership, users will have access to new coin listings and market sentiment through social sentiment indicators. The platform also includes evaluation of projects based on growth prospects and potential efficiency.
One of the most valuable features of the platform is the auto-trading system, which allows traders to connect to a crypto API and quickly act according to the data obtained. In addition, the platform offers a tool for reverse testing strategies. Using such a function, traders can check their decisions before starting trading. The platform also provides the ability to analyze strategies in real time and make adjustments as needed.
The pre-sale of Dash 2 Trade tokens is complete. Exchanges are already trading D2T.
The crypto project combines a meme and Р2Е technology. Users can earn in the NFT game. The main character is the virtual dog Tamadoge. It must be fed, grown, and prepared for battle.
Successful fights bring points to users. At the end of the month, a leaderboard is published. Participants who succeed are rewarded. Payments are made due to the presence of a special fund.
On the platform, you can make transactions and invest in a TAMA token. The project has big plans. It is planned to release a special app, as well as the development of virtual and augmented reality technology.
Trust Wallet aims to become the easiest-to-use cryptocurrency interface. Users can send, receive and bet on cryptocurrencies from their smartphones. The Trust Wallet website boasts that users can buy bitcoin (BTC/USD) in less than five minutes.
The number of cryptocurrencies listed on the platform is an advantage for many investors. Investopedia said: "The wallet supports over 1 million tokens, allowing users to buy many different cryptocurrencies through third-party providers Mercuryo, MoonPay, Ramp Network, Simplex, Transak, and Wyre."
Its non-guardianship approach also allowed Trust Wallet to stand out. Users control their own keys and cryptocurrencies. Although this provides security benefits, it is not possible to recover funds if you lose your key.
Trust Wallet also provides the ability to bid and earn. It currently offers 12 different coins with an annual percentage rate (APR) of up to 11%. TWT holders also receive additional discounts and control.
It is worth saying that the popular project annually increases the client base and is actively promoted by Binance. Analysts predict the coin will reach $10 or more in the near future.
The Bottom Line
Obviously, the crypto remains, and the market is reborn after winter. Investors are ready to make orders again. It remains to choose which crypto is the best one to buy. 
Considering that cryptocurrency is an unpredictable asset, it is important to do investing responsibly. This means that it is not recommended to invest funds that you cannot afford to lose. And remember that this is not a rapid enrichment scheme. Instead, you should see it as a long-term investment.
Related Posts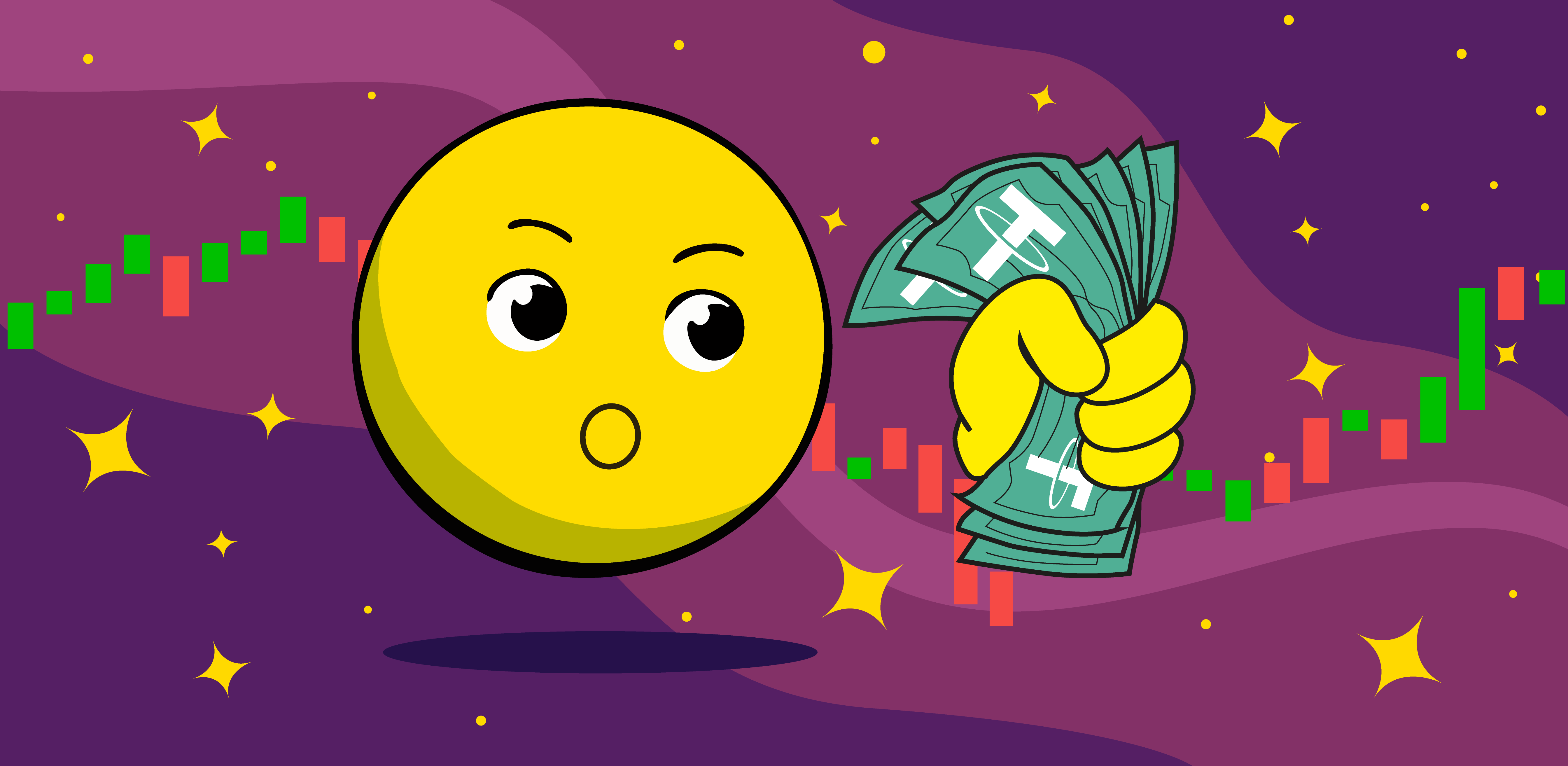 Investing in Crypto: Things to Do in a Crypto Winter
23 Aug 2023 ◦ 14 min read
The first crypto winter was registered in 2014–2015 and lasted 427 days. At that time, the bitcoin
Read more ❯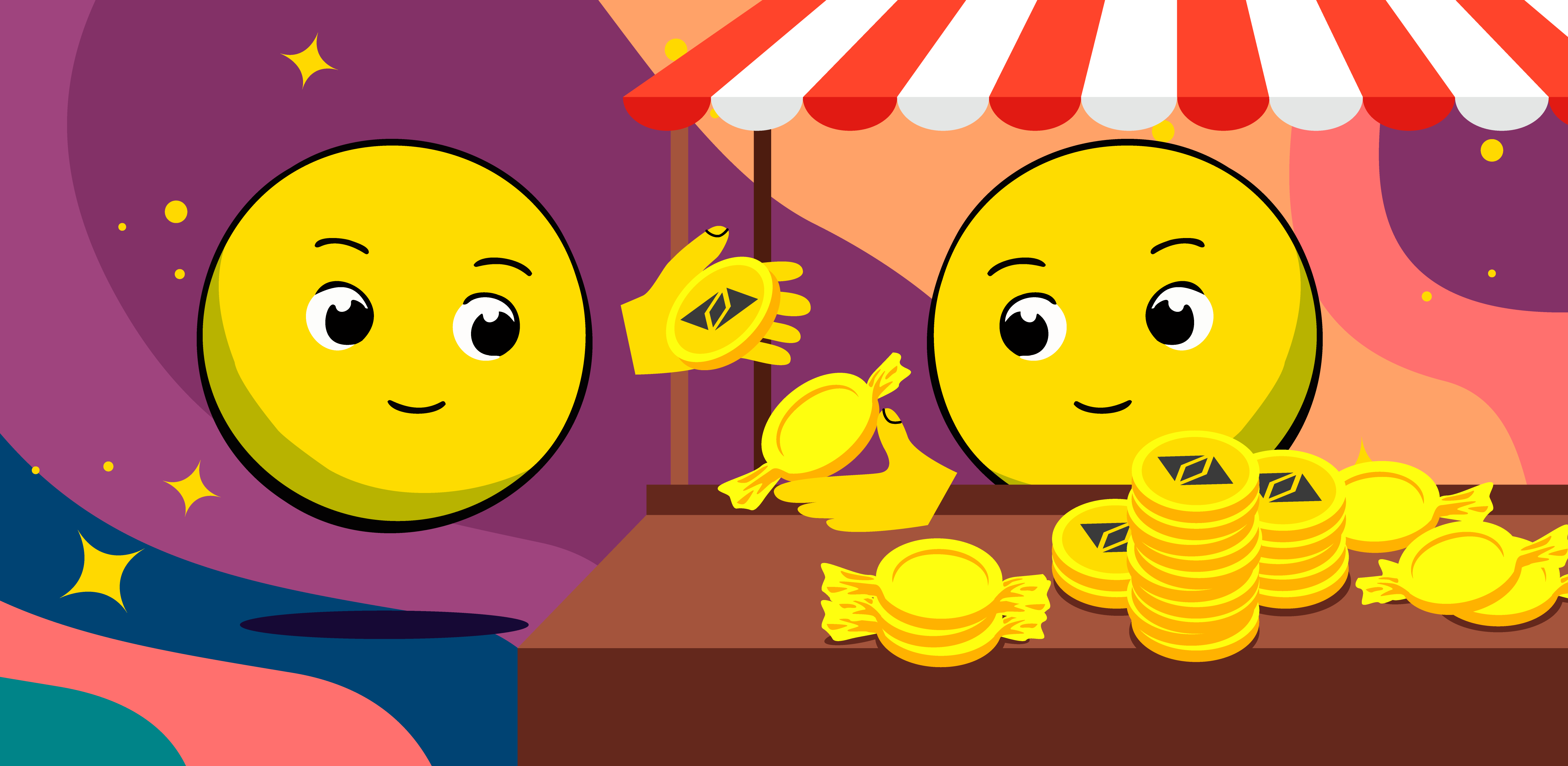 Wrapped Tokens Explained: What Are Wrapped Tokens and How They Work
23 Aug 2023 ◦ 4 min read
Ever wondered whether you can perform operations with cryptocurrency outside of its native blockchain? Unfortunately, you can't, at least not directly. This inability to migrate crypto assets from one blockchain to another can be considered by some among the most frustrating problems facing the crypto
Read more ❯
Old But Gold: Best Crypto Coins You Should Have Been Hodling All This Time
06 Dec 2023 ◦ 11 min read
The total market capitalization fell slightly to $1.41 trillion. However, investor confidence in Bitcoin remains high as expectations grow that a potential Bitcoin ETF will be approved in the United States. So, while Bitcoin and Ethereum have attracted significant investment, the altcoin market is experiencing varying reactions and some are faci
Read more ❯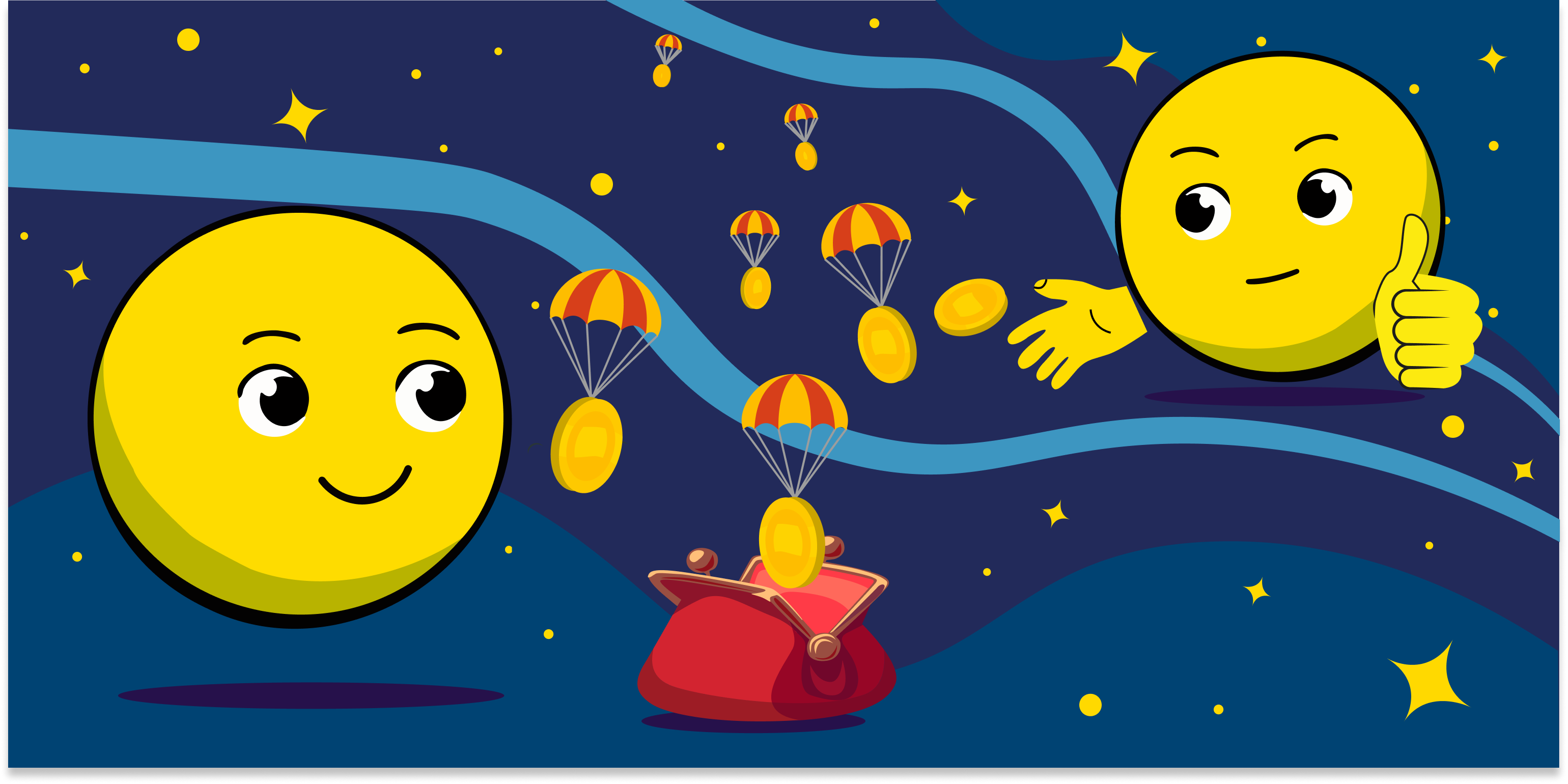 Retrodrops: How to Find Potential Projects And Increase Chances of Getting Tokens?
22 Nov 2023 ◦ 10 min read
Retrodrops are the distribution of free tokens to users who participate in various activities at an early stage of the project's development. Why Do Projects Distribute Tokens?
Read more ❯