Top 7 Litecoin Wallets 2021
What is a Litecoin wallet?
Litecoin is one of the oldest cryptocurrencies in the blockchain industry. It's an open-source altcoin that has been prominent in terms of market capitalization for the past years. It survived many bear markets, went through bull runs, and showed its strength over the years. To securely store your Litecoin, you need a Litecoin wallet. A Litecoin wallet allows you to store, send, and receive LTC. We'll guide you through finding the best Litecoin wallets for your needs. Some Litecoin wallets focus more on security, others on multiple functionalities, and others want an open and easy-to-use operating system. One important factor to bear in mind is access to your private keys. If anyone else has access to your private keys, they can access your funds and walk away with your precious Litecoin!
Top 7 Litecoin wallets 
Ledger Nano S
Litecoin Core
Freewallet 
Coinomi
LiteAddress
LiteVault
Guarda Wallet 
1. Ledger Nano S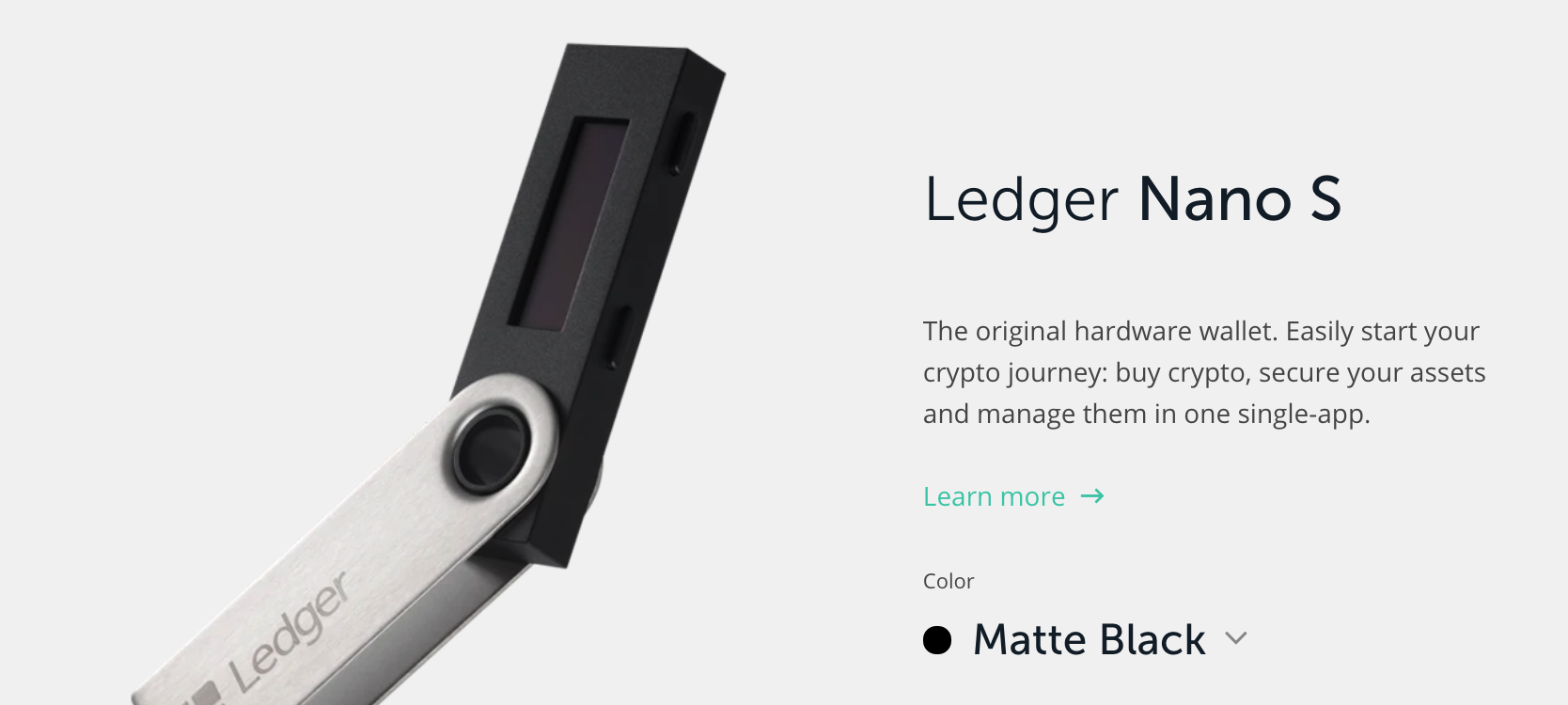 One of the safest ways to store your cryptocurrency, and in this case your LTC, is by using the Ledger Nano S. It's an LTC hardware wallet in the size of a USB-drive that you plug into your computer for access. The moment it's attached, it connects to the Internet, otherwise, it remains offline and no one can gain access to your LTC. The best part is that it can store other cryptocurrencies as well: Bitcoin, Ethereum, Ripple, and over 50 other digital assets. The company behind the device is an established entity that prides itself on its robust security. 
2. Litecoin Core

While other Litecoin wallets are not specifically made for Litecoin storage, the Litecoin Core wallet is made for Litecoin only. It's a free Litecoin wallet that works on Windows, Mac, and Linux devices. The moment you install the Litecoin Core wallet, it automatically syncs with the entire Litecoin blockchain and functions as a full node. It's a more complex Litecoin wallet, but it's a very safe wallet that allows you to contribute to the Litecoin blockchain at the same time. It only allows Litecoin, so if you want a wallet that supports multiple currencies, you should look for other options. 
3. Freewallet

Freewallet is a good option for anyone that's interested in a simple and easy-to-use Litecoin wallet. Within seconds you can create your own wallet and receive, send, and store your LTC. It's a multi-currency online wallet that supports not just Litecoin, but also Bitcoin, Ethereum, and more than 30 other cryptocurrencies. Transactions between Freewallet users are completely free, and you can even purchase cryptocurrencies using your credit card. It's an online wallet, so its security is slightly less effective than in an offline hardware wallet but Freewallet uses multi-signature transaction confirmation and two-factor authentication in place. 
4. Coinomi
As one of the earliest inventors of wallets outside of exchanges, Coinomi is a strong player in the industry. It offers native support to over 125 blockchains, and thereby more than 1770 tokens. It's safe to say that it's not just for LTC, but the wallet itself is very robust and a very complete product. It has all the privacy and security features you could wish for and the best of all, it's available to anyone in the world. The wallet is translated into 25 languages and even offers representation in over 175 fiat currencies. When you don't want to deal with hosting an entire blockchain, and still enjoy security, privacy, and a ton of other features, Coinomi is a good option.
5. LiteAddress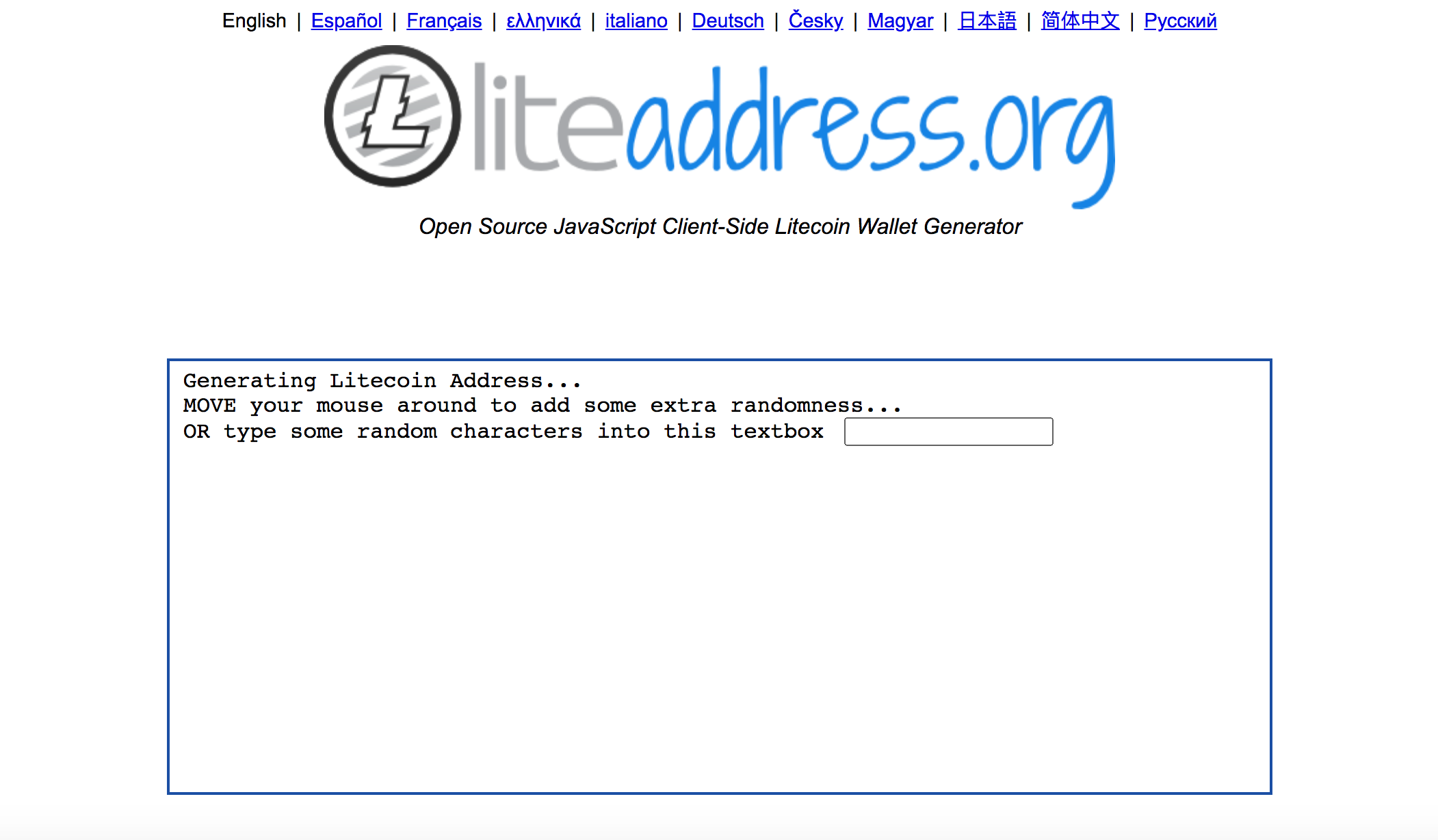 When you want to take things up a notch in terms of security, you could choose a paper wallet. When you pick a web-wallet or an iOS wallet or Android wallet for your Litecoin, you have access to your funds all the time. It's fast and easy and allows you to transfer your funds all the time. However, if you're a true-holder you want to put your funds away for a long time. That moment, you can pick an LTC paper wallet. You literally print your money on a piece of paper and store it in a place where you find it safe. On the LiteAdress' website, you can create your own Litecoin paper wallet in a matter of seconds. 
6. LiteVault

Another wallet that's made specifically for Litecoin users is the LiteVault. Out of love for Litecoin, a group of experienced developers got to work and created the LiteVault wallet. It's an open-source project that's open for anyone to look into the security, and thus help in improving the product. It's a free sign up process that allows you to have your Litecoin wallet up and running very fast. Each LiteVault wallet is encrypted before you reach the LiteVault's server, which keeps you in complete control of your private keys. No other coins than Litecoin are supported!
7. Guarda Wallet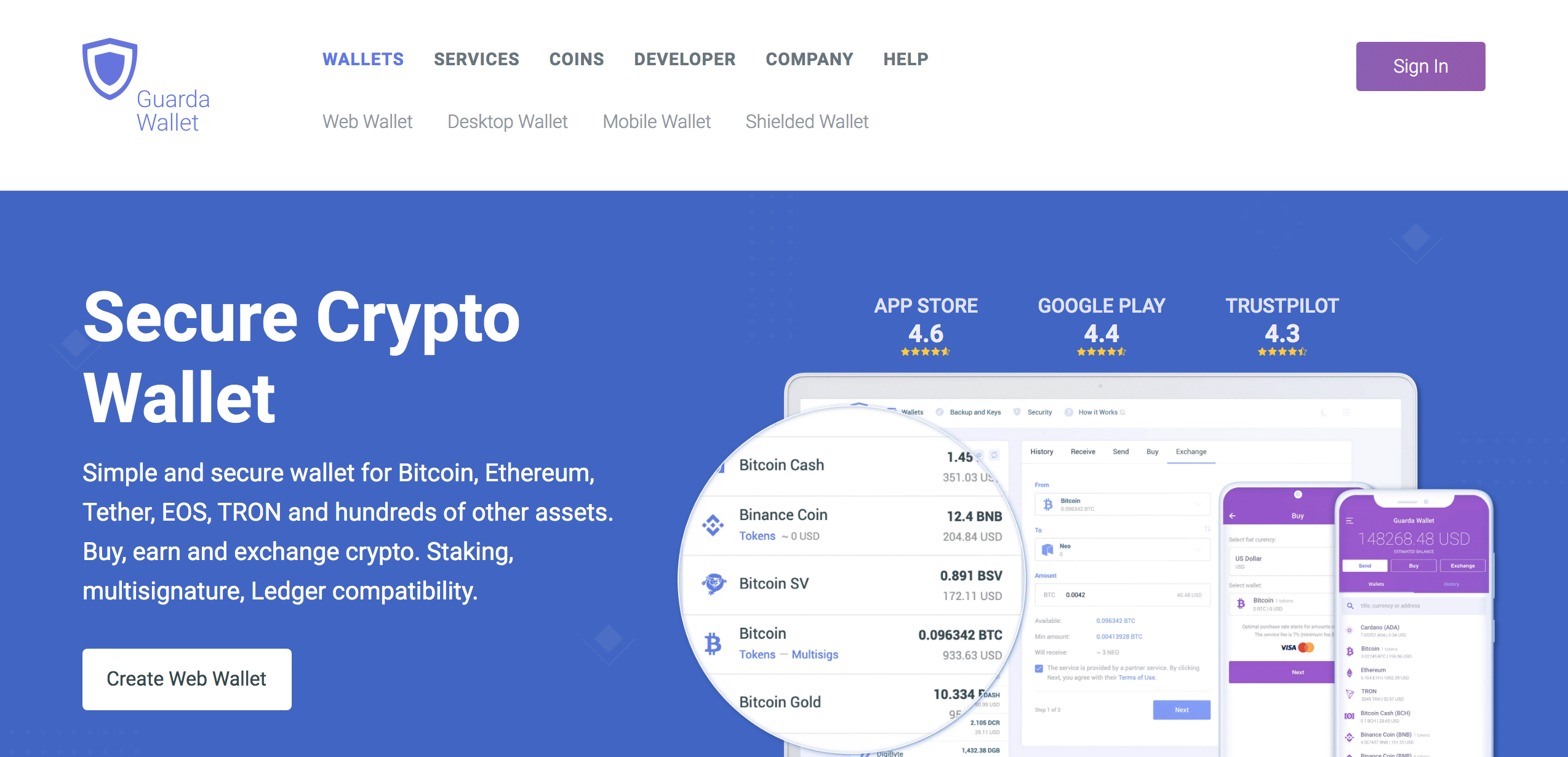 The moment you're looking for a wallet that offers more than just LTC storage, you could try the Guarda Wallet. It's one of these companies that wants to offer support for each proper currency out there in the most user-friendly way. They offer a Litecoin wallet app, an iOS Litecoin wallet, an Android Litecoin wallet, and even a Chrome extension to provide even a more efficient way to store, send, and receive LTC. The wallet offers support for thousands of coins ranging from Bitcoin and Ethereum to Monero and Zcash. It's said to be one of the best wallets out there in the current market when you want to handle multiple currencies.
---