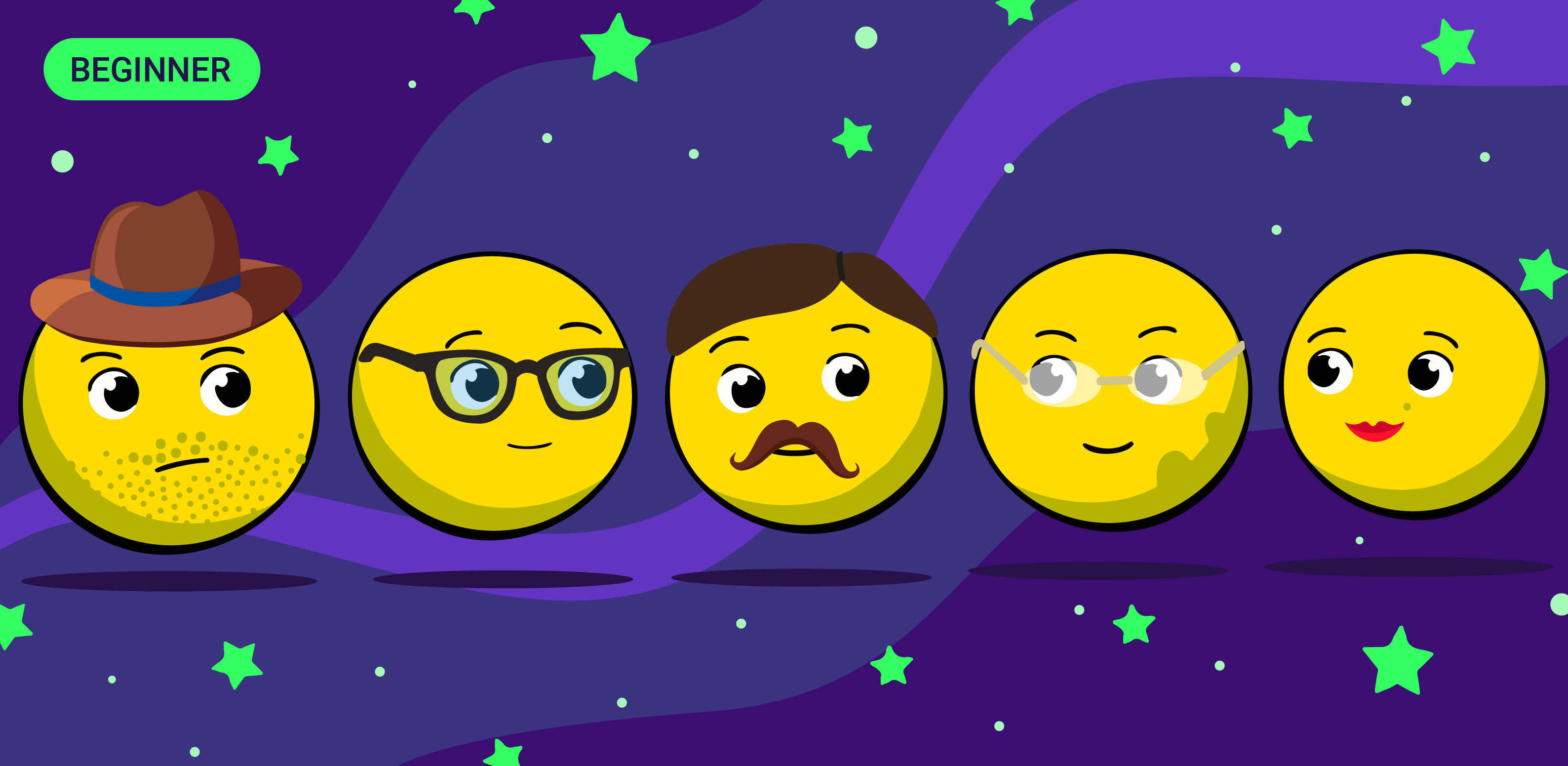 Cryptocurrency has come a long way since its humble beginnings in 2009. Cryptocurrency has now become one of the most popular and profitable endeavors in the world. It began as an experiment to revolutionize the monetary system.
Bitcoin billionaires are emerging worldwide. Last year the cryptocurrency world was wild. From the rise of Dogecoin, which was helped by Elon Musk, to the development of Web3 and non-fungible tokens (NFTs), to wild fluctuations in Bitcoin and other cryptocurrencies.
Despite all the volatility, some cryptocurrency billionaires have survived the storm and come out on top.
Ten Biggest Crypto Names In 2023:
Changpeng Zhao
Changpeng Zhao, affectionately known as "CZ," is a Chinese-Canadian business executive and the driving force behind Binance, one of the world's largest cryptocurrency exchanges. The Bloomberg Billionaire Index ranks Zhao as the 136th richest person in the world, with an estimated equity of $13.1 billion as of December 2022.
Binance cryptocurrency exchange was created in July 2017 and raised $15 million through ICOs. Eleven days later, trading began on the exchange. In less than eight months, Zhao transformed Binance into the world's largest cryptocurrency exchange in terms of trading volume (as of April 2018).
Zhao also introduced Binance Coin in 2017, which is a utility token that offers several advantages to its owners, including lower trading commissions. Binance Smart Chain, a cryptocurrency exchange, introduced a rival to Ethereum called Binance Smart Chain in April 2019. Binance Smart Chain offers smart contract functionality.
Chris Larsen
Chris Larsen, a corporate executive and angel investor born in 1960, is best known for co-founding several Silicon Valley technology companies, including one that pioneered peer-to-peer financing. In 1996, he co-founded E-Loan, an online mortgage company. When he served as CEO, E-Loan made history by becoming the first company to publicly disclose FICO's customer credit ratings.
Larsen left the business in 2005 after it was sold to Banco Popular. He co-founded Prosper Marketplace in 2006 and served as its CEO until 2012. Later, in 2012, he co-founded Ripple Labs, Inc., a company that created Ripple software, which facilitates e-commerce and direct money transfers.
Chris Larsen's fortune is estimated to be $2.5 billion in December 2022. He is ranked 214th among the world's wealthiest billionaires, according to Forbes' real-time billionaires list. After leaving Ripple in 2016, Larsen invested in several other early-stage technologies.
Cameron and Tyler Winklevoss
Olympic rower and crypto investor Cameron Howard Winklevoss (born August 21, 1981), with his brother Tyler Winklevoss, co-founded the cryptocurrency exchange Gemini and Winklevoss Capital Management. The Winklevoss brothers and Divya Narendra, a fellow Harvard student, co-founded HarvardConnection, later renamed ConnectU.
The Winklevoss brothers sued Mark Zuckerberg, claiming he stole their ConnectU idea. Together with Rachel Khruska, Winklevoss co-founded the Guest of a Guest social network platform and ConnectU. Approximately $2.1 billion, including cryptocurrencies, were possessed by each twin by January 1.4, according to Forbes.
Timothy Draper
American venture capitalist Timothy Cook Draper (born June 11, 1958) founded Draper Fisher Jurvetson (DFJ), Draper University, Draper Venture Network, Draper Associates, and Draper Goren Holm. Baidu, Hotmail, Skype, Tesla, SpaceX, AngelList, SolarCity, Ring, Twitter, DocuSign, Coinbase, Robinhood, Ancestry.com, Twitch, Cruise Automation and Focus Media are among his most famous crypto investments.
Draper received extensive coverage for the purchase of confiscated bitcoins from the Silk Road website at an auction held by the US Marshals Service in July 2014. Draper supports decentralization and bitcoin. His equity is estimated at $1.2 billion in 2023, and he was among the 20 richest crypto billionaires. He plans to continue to invest in cryptocurrency and blockchain technology, as well as develop his entrepreneurial commitment.
Michael Novograts
Michael Edward Novograts (born November 26, 1964) is an American innovative investor who headed Fortress Investment Group and is currently the CEO of Galaxy Investment Partners. This company specializes in cryptocurrency investments.
Galaxy Digital Holdings Ltd. is one of the few cryptocurrency companies obliged to announce financial results. Cryptocurrency trading cost the corporation $136 million in 2018. In 2017, Bitfury raised $80 million with Galaxy. Digital.
In 2017, Novograts said that 20% of its equity was in bitcoins and Ethereum. This led to him earning $250 million from 2016 to 2017. At a cryptocurrency conference three years later, he proudly boasted that he was the only person with a Bitcoin tattoo and a moon tattoo. Sooner or later, however, UST (Terra Luna's algorithmic stable coin) lost almost all of its value against the US dollar.
With a fortune of $1.5 billion, Novograts ranked 317th in the Forbes 400 ranking in September 2007. His fortune was $1.2 billion, and in March 962 he ranked 2008 on the Forbes list of billionaires in the world. He joined Kappa Beta Phi, Wall Street's wealthy "secret society" made up of financial executives, in the same year.
After Fortress shares declined, by 2012  his net worth fell to $500 million. By late 2022 his net worth is estimated to be $1.5-$2 billion. He supports democratic political ideas. He also chairs the Bail Project Board of Governors.
Brian Armstrong
Born on January 25, 1983, Brian Armstrong is a well-known business executive and investor who is the CEO of Coinbase, one of the leading cryptocurrency platforms. His unwavering commitment to maintaining an impartial political environment in the workplace has attracted considerable attention in recent years.
Armstrong and Fred Ersam created Coinbase in 2012 to provide a platform for trading bitcoins and other virtual currencies among cryptocurrency enthusiasts. Armstrong became the founder of a crypto exchange. At the time of the fundraising round in 2018, the company was valued at $8.1 billion. In December 2020 it applied for direct listing with the SEC.
After a direct listing in April 2021, Coinbase's market valuation increased to $85 billion as of May 2022; Forbes estimated Armstrong's fortune at $2.4 billion.
Dan Larimer
Block.one was launched in 2017 by Brendan Bloomer, who served as CEO of the company, and Dan Larimer, who served as technical director. During the largest ICO at that time, Block.one raised $4 billion in 2018 for its EOS blockchain platform.
Larimer touted EOS as having technologies that will benefit millions of people. EOS caused controversy among its developers. The process of reaching an agreement between them under the EOS protocol delayed its debut.
Moreover, in December 2020, Larimer resigned as technical director and launched his own enterprise - a blogging platform without advertising called Voice. Forbes estimates his fortune at $3.6 billion.
Anthony Di Iorio
Anthony Di Iorio is a well-known Canadian entrepreneur and pioneer of blockchain technology. He co-founded Ethereum and invested early in bitcoin, and also founded the Decentral Blockchain Company with its successful Jaxx Wallet application. In addition, in 2018, he was the first director of digital technology at the Toronto Stock Exchange. This made him one of the most influential entrepreneurs to date.
Forbes estimates Di Iorio's fortune at between $750 million and $1 billion.
Barry Silbert
Silbert founded the Digital Currency Group (DCG), a cryptocurrency conglomerate that includes the Grayscale Bitcoin Trust and the Genesis trading platform.
Barry Silbert's fortune is $3.5 billion, primarily due to his stake in Grayscale Invest and investments in the Digital Currency Group. However, this figure may fluctuate depending on how DCG's bankruptcy develops and affects Genesis.
Brad Garlinghouse
Bradley Kent Garlinghouse was born on February 4, 1971. He has since become the CEO of Ripple Labs, a financial technology company. He was previously chairman and CEO of Hightail (formerly YouSendIt). Prior to that, he held senior positions at AOL and Yahoo.
Brad Garlinghouse, Ripple's current CEO, reportedly holds a 6.3% stake in the business and additional XRP coins. According to the current exchange rate, his equity is approaching $10 billion, putting him in the middle of Forbes' list of the wealthiest Americans.
Conclusion
As the world moves towards digital currencies, these people's achievements will continue to inspire others seeking to enter the space. It is clear that with innovation and determination, anyone can succeed in digital currencies.
The top crypto billionaires in the world in 2023 prove that everything is possible with hard work and dedication. With the advent of advancing technologies and related opportunities, this people's future looks very promising.