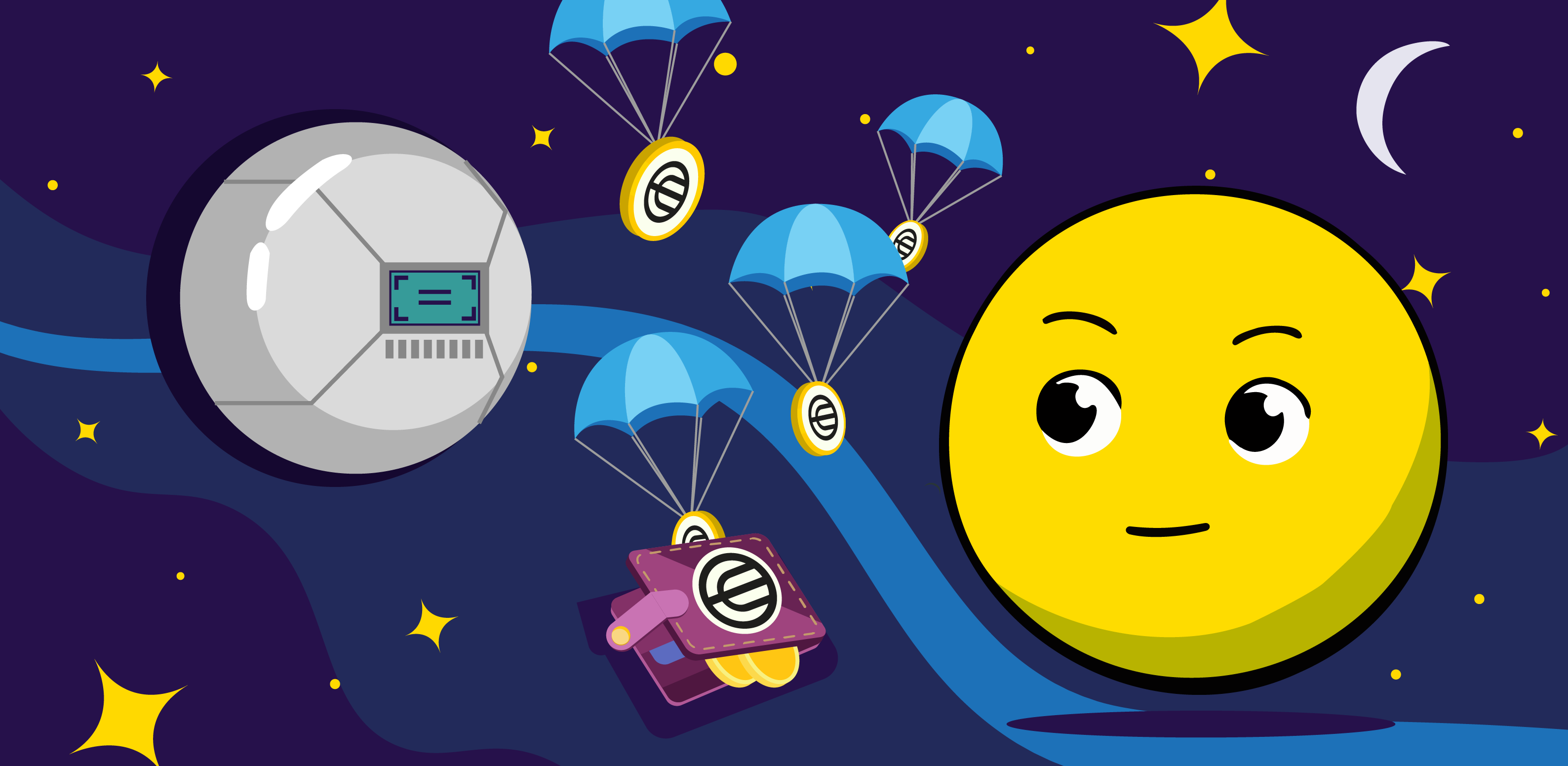 On Monday, July 24th, Worldcoin ($WLD) developers conducted an airdrop (free distribution) of the eponymous token to users of the World App application. Cryptocurrency exchanges launched token trading under the WLD ticker shortly after its introduction. Worldcoin reached a high of $3.31, but at the time of publication, it is trading around $2.12 with a market capitalization of $232 million, according to CoinMarketCap.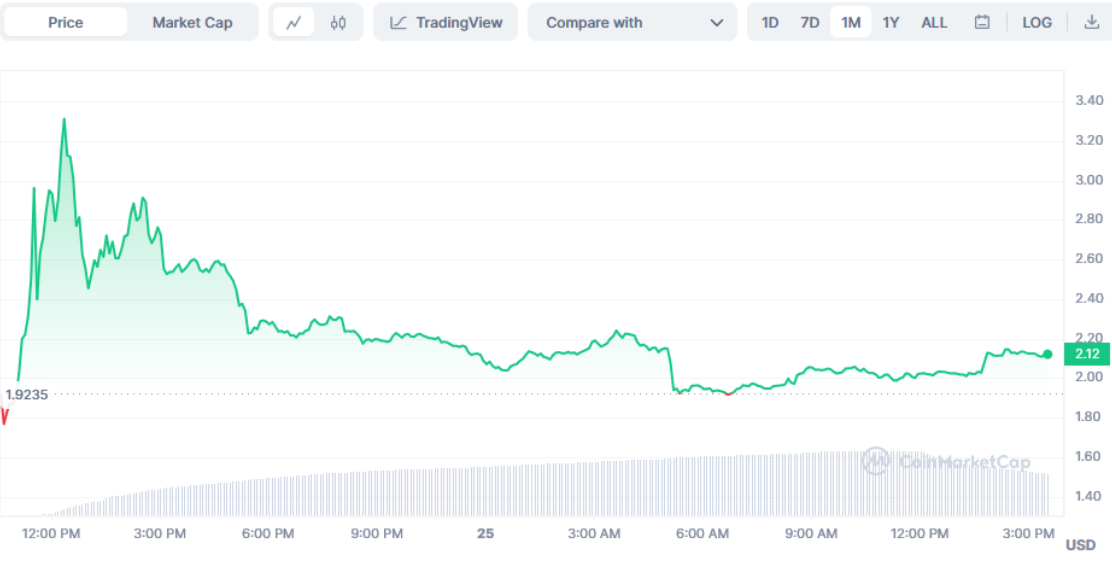 According to the technical documentation accompanying the Worldcoin token release, the maximum volume of circulating token offers is 143 million units. Of these, 43 million are distributed among users who have been verified in the World App. Another 100 million tokens were allocated to market makers outside the United States to support trading volume on exchanges. The project tokenomics description states that 75% of the total token volume will be available to the Worldcoin community. This will be followed by 13.5% for investors, 9.8% for the development team, and 1.7% reserved.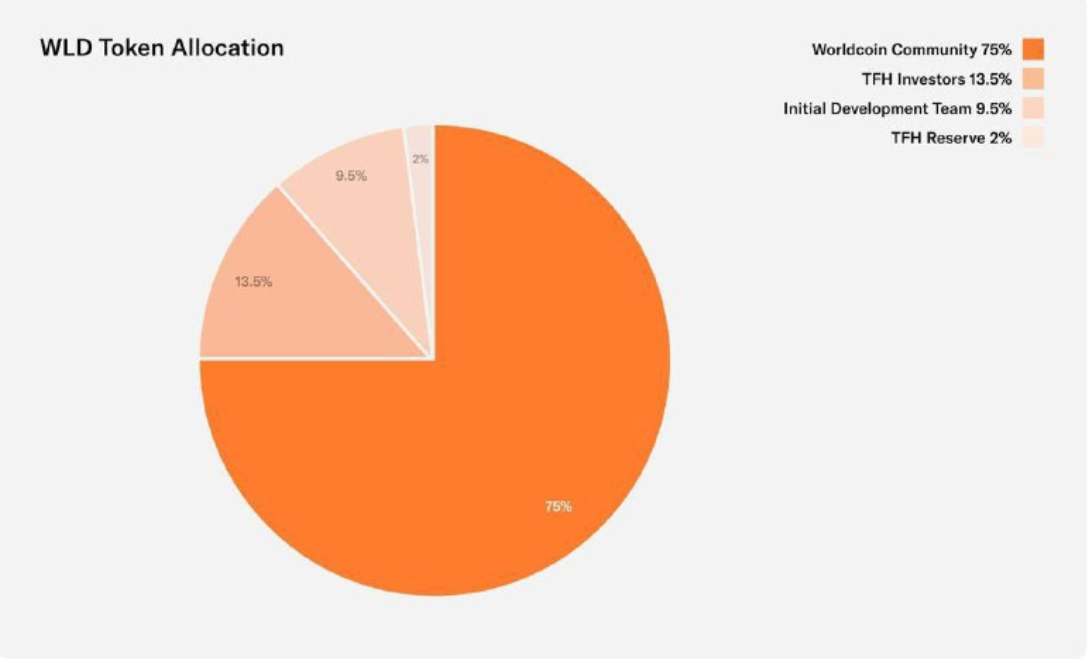 What Is the Project Idea?
Representatives of Tools for Humanity, the organization responsible for Worldcoin development, have declined to respond to journalists' inquiries regarding the specific amount allocated to Altman himself during token distribution. The company raised $115 million in a recent investment round led by Blockchain Capital, a cryptocurrency fund managed by Andreessen Horowitz (a16z crypto), and Coinbase, a cryptocurrency venture capital division.
As part of the project, only an actual person will be able to open a World ID account. To obtain a World ID, one must register and scan the iridescent retina when meeting in person using the Worldcoin "sphere." It is a silver ball approximately the size of a bowling ball. After the scan is completed, a person is added to the database. Worldcoin generates its own cryptographic "hash." Scan data is not saved, but the hash can be used in the future to anonymously confirm identity through an application that includes a private key associated with a public key.
Tools for Humanity, the organization behind Worldcoin, is headquartered in San Francisco and Berlin. In the project beta, 2 million users had already registered. After the official launch, it expanded to 35 cities across 20 countries. As a reward, individuals who register in specific countries will receive the Worldcoin $WLD cryptocurrency token.
Altman says the project will solve the problem created by AI developers. With such an ID, it can distinguish a real person from an artificial intelligence agent. Alman is also confident that the project will bring humanity closer to unconditional basic income. However, it is still unclear how this will be accomplished.
Worldcoin's mission is to create a global identifier, global currency, and application. This enables users to make payments, purchases, and transfers using the native token, as well as other digital assets and traditional currencies.
Worldcoin (WLD) cryptocurrency is available on Binance. The WLD price rose in early trading on Monday. It reached its peak at $5.29, but then declined to PF-word suggestion.12, starting from $0.15. The trading volume amounted to $25.1 million.
Token and Airdrop
The token launch is an important milestone for the project. Airdrops have been deferred multiple times. A representative from Worldcoin informed The Block that the precise launch date will be determined by Worldcoin Foundation members. According to another publication, the launch is expected soon, possibly as early as the third quarter of this year.
In exchange for scanning their eyes, registered users will receive Worldcoin tokens. In documents for investors published last December, it was assumed that users would be able to request ("stamp") tokens every week, and the total number of tokens would decrease over time.
The same document discloses more detailed information about the project's future tokenomics. The total number of WLD tokens will be 10 billion units, with 80% allocated to users, operators, and the ecosystem, and the remaining 20% to the Worldcoin team and investors. Tokens of team members and investors will gradually be unlocked over three years. The developers also intend to make WLD a management token.
Worldcoin's chosen method of distributing the token involves inviting individuals to verify their identity by scanning their retinas using the Orb device.
Now, 30 spheres have been produced. They are managed by 25 operators, who are independent entrepreneurs. These operators receive WDC tokens for each scanned user's data. Worldcoin's team hopes that the project will be launched worldwide soon.
But so far, operators have worked in twelve countries, including France, Norway, India, Chile, Kenya, Zimbabwe, Indonesia. The launch in the US and China has been indefinitely postponed until the project gains more clarity on how it will be regulated by national financial authorities.
While operators conduct "field tests" with experimental non-serial spheres. But even in this mode, approximately 130,000 people have already registered, with 60,000 in the past month. Now, the most active operators connect approximately 2,200 users per week, while the rest connect 700-1,000 users.
Criticism of the Project
Worldcoin is expected to face sharp criticism regarding the safety of its biometric data. Although the company claims it does not store this information and is inaccessible, the crypto community remains skeptical. It predicts the inevitable leakage of biometric data, which will be sold across the Internet. People are concerned that the project cannot guarantee that their personal data will not be accessed by third parties.
Another problem with the startup is centralization. If any Orb manufacturers are compromised, backdoors will appear on the devices. We discuss specific vulnerabilities attackers can exploit to steal or manipulate biometric information.
One of the most prominent critics of the project was Edward Snowden. In a series of tweets, he strongly opposed the collection of personal information.
Vitalik Buterin, the co-founder of the Ethereum network, recently published a lengthy essay sharing his thoughts on the newly launched Worldcoin identity verification system.
On July 24, Buterin published his response to Worldcoin, which was launched that day.
In his article, along with an explanation of Worldcoin and his intended approach, Buterin touched on a broader concept when discussing the release of the Worldcoin token. This serves as proof of humanity.
Worldcoin, along with other similar identification solutions such as Proof of Humanity, BrightID, Idenam, and Circles, believes that as artificial intelligence (AI) develops, it will become harder to distinguish between people and cars.
Summary
Sam Altman's cryptocurrency project, Worldcoin, has announced the official launch and release of its native WLD token.
The new coin was listed on several prominent crypto exchanges, such as Binance, Bybit, and OKX. At the same time, Worldcoin noted that the asset would not be available in the United States due to regulatory uncertainty.
Users will receive WLD when they pass verification and participate in beta testing of the Worldcoin project. The developers have promised to share more accurate tokenomics of the project in the near future.
The main product of Worldcoin, the World ID protocol, is based on zero-knowledge proof. It is a mobile tool that allows people to verify their identity without compromising their anonymity. In addition to biometric data, users can also use their phone number to confirm their identity.