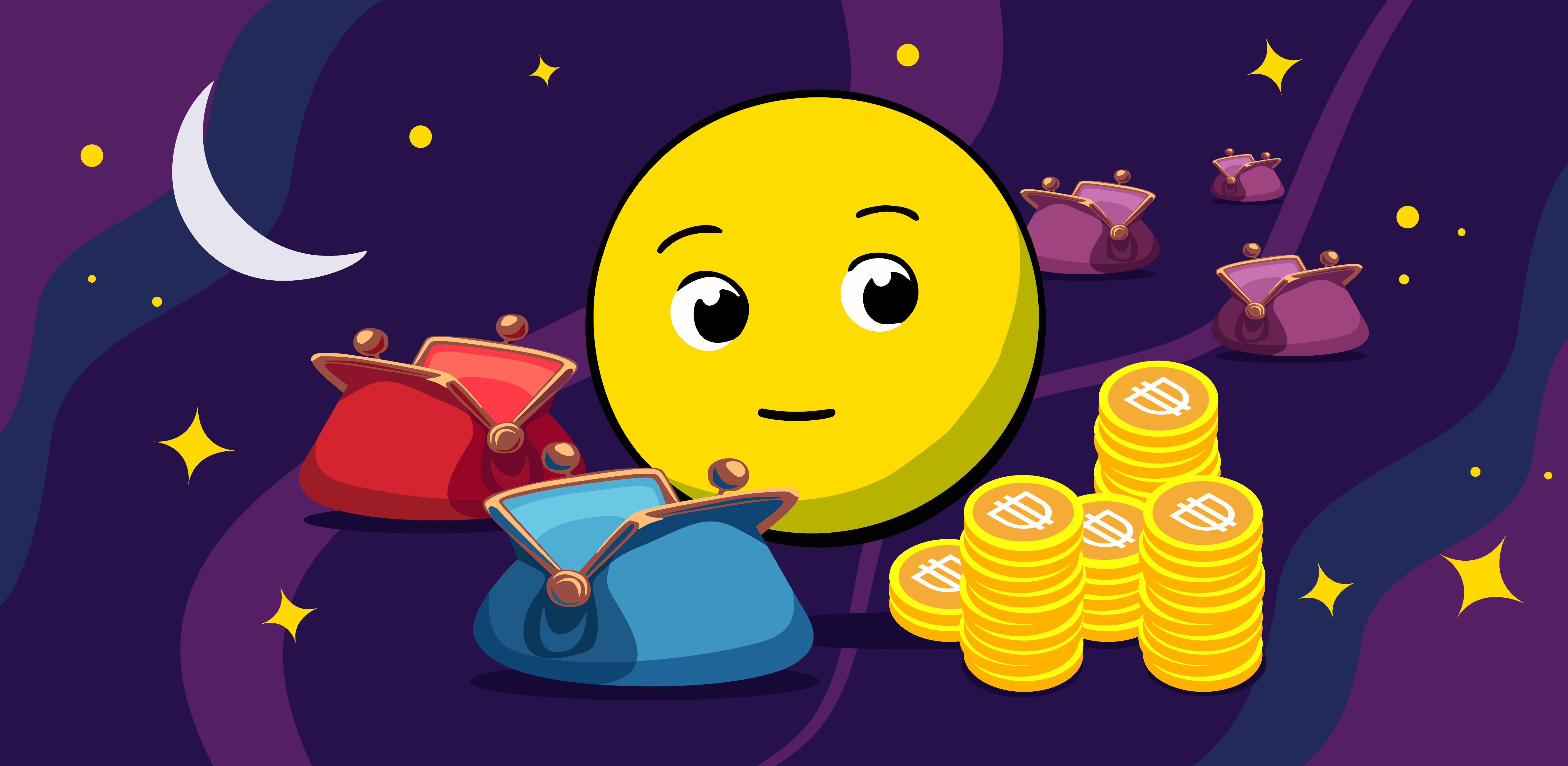 DAI is a stablecoin that operates on the Ethereum blockchain with its value pegged to the US Dollar. DAI manages to maintain its worth without a centralized trust, which sets it apart from its centralized and regulated competitors – like Tether (USDT) or Paxos (PAX). DAI's decentralized nature and lack of regulating authority mean that no government can influence it or shut it down. DAI is an ERC-20 coin that can be kept in any ERC-20-compliant wallet. We have collected several options for you. Here are the best wallets to store your DAI.
List of Top 5 DAI Wallets 
MyEtherWallet – best web-based wallet for ERC20 tokens like DAI
Atomic Wallet – best beginner-friendly DAI wallet
Exodus – best non-custodial multicurrency wallet for DAI
Jaxx – best app wallet for storing DAI
MetaMask – best browser extension DAI wallet
MyEtherWallet 
MyEtherWallet is a web-based application that provides access to a multitude of ERC-20 tokens. The open-source software DAI wallet allows its users to retain their private keys, which adds an additional layer of security in comparison to other online DAI wallets.
Pros:
Free open-source software;
Users can exchange DAI coin within the app;
Supports all major hardware wallets including Trezor and Ledger.
Cons:
Only supports Ethereum and other ECR-20 coins;
Wallets that need access to the Internet to function are more prone to hacking and phishing attacks.
Atomic Wallet
Atomic Wallet is a non-custodial software wallet that allows in-application trading and credit card purchases. Atomic Wallet provides an innovative atomic swap function that enables users to trade DAI coin without leaving the wallet or turning to a centralized exchange platform.
Pros:
Beginner-friendly easy-to-use interface;
Supports several hundred cryptos, including DAI coin;
Has a built-in atomic swap plugin that allows users to convert cryptocurrency without using a separate crypto exchange;
The app allows peer-to-peer wallet trading.
Cons:
Cannot be integrated with a hardware DAI wallet;
The atomic swap function is only available for a limited number of coins;
High trading fees.
Exodus
Exodus is a multi-currency wallet that allows users to organize and monitor their savings using an in-built pie chart portfolio. Users can also exchange DAI directly in Exodus. The software DAI wallet provides a one-click account restore option: if an account is compromised, users can click on a link that is sent to their mail when they create an account to restore access.
Pros:
Great design and prompt customer support;
Positively reviewed by the community.
Cons:
Jaxx
Jaxx wallet is a multi-currency wallet developed by Canada's leading blockchain company Decentral. The app allows users to store over 60 different currencies including DAI crypto at a time and boasts an intuitive well-designed interface that's is especially handy for first-time users. Jaxx was also one of the first DAI wallets to integrate an exchange into its system.
Pros:
Compatible with many major cryptocurrencies;
An excellent DAI wallet for beginners;
Supported across a wide range of platforms and devices.
Cons:
Jaxx wallet is closed-source;
The application has a history of minor instances of data vulnerability.
MetaMask
MetaMask is a web wallet made specifically to store, transfer, and trade ETH and ERC-20 tokens, and DAI coin is not an exception. The wallet is installed as a browser extension and can be integrated with Chrome, Firefox, and Brave. 
Pros:
An open-source application with a large contributing developer community;
A simple and intuitive user interface;
Reliable customer support;
Two integrated crypto exchanges.
Cons:
Being an online wallet makes MetaMask more vulnerable to malware attacks;
Even though the wallet does not gather user information browsers do.
Experts predict that DAI coin will attract more interest as its developers increase its functionality and focus on additional liquidity options. As any company would, Maker strives to make DAI as successful as it can be. The company realizes the risks of backing its currency by crypto and is constantly developing new ways to make its stablecoin system perfect. And if you need to change your DAI to other stablecoins or cryptocurrencies — or vice versa — we at SwapSpace got you!
---