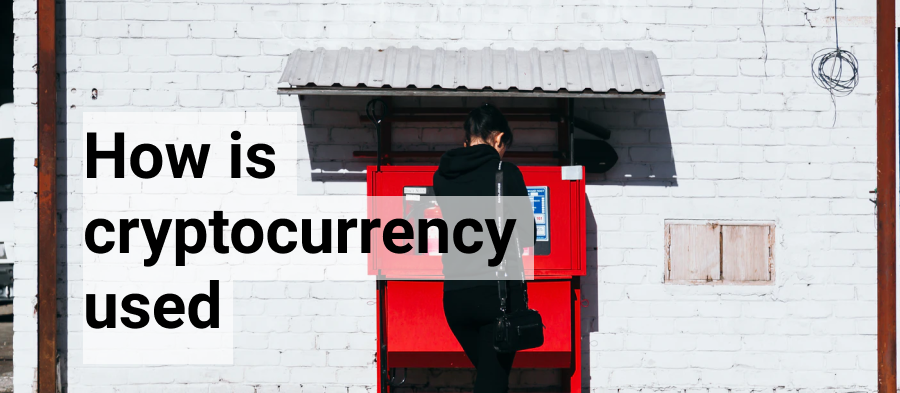 The first Bitcoin transaction took place over 10 years ago. Between now and then, a significant amount of people have made a vast amount of money on crypto, others have seen their hopes and dreams shattered by the market conditions. A disastrous bear market caused many crypto investors to end up holding their funds in hopes of better times. These filled bags call for different measures, that's why we'll have a look at some of the use cases for cryptocurrencies in 2020 and beyond. The regular practices with cryptocurrency involve the usual activities of any financial market: buying and selling. When we start looking for alternatives, that's when it gets interesting.
Crypto Holding
When you buy cryptocurrency with the state of mind to invest for the long-term, that's when you hold. If you are lucky, you have the chance your tokens increase in price. Over the years, this term changed from its real meaning to a meme, commonly known as "HODL". This refers to people holding their tokens because of the market going down and the tokens losing their value.
Crypto Staking
Any blockchain has a consensus mechanism integrated into its protocol. In the case of a Proof-of-Stake blockchain, there exists the possibility to stake crypto. When you stake your tokens, you allow the network to utilize your tokens as a means of reaching consensus. In return, you receive a reward in form of extra tokens. Some tokens have annual returns of more than 10%, where others have no more than 1%. The more you stake, the more staking rewards you get.
Crypto Lending
Within the traditional financial ecosystem, we've got used to banks issuing loans to companies and consumers. Within the blockchain ecosystem, this can now be done between people, peer-to-peer. In this case, you can loan your cryptocurrency to other people, and by doing so, you earn interest. One of the major companies providing cryptocurrency lending is Nexo.io, having an annual return of 5.9%. This requires you to do nothing more than depositing your funds into the platform, the rest is taken care of by the platform. You sit back, relax and see the profits coming in.
Another possibility to utilize your cryptocurrencies is social mining, a combination of staking and mining. This is a fairly new use case introduced as an innovative way to market projects with smaller communities. The users deposit a certain amount of the tokens associated with the project to be eligible to earn rewards. After that, the users start creating content and work hard to receive upvotes on the platform. The leaderboard on the platform consists of those who dedicate themselves the most. They hold most of the tokens and create most of the content for the project. Projects like LTO, Elrond, and Ferrum have integrated crypto social mining and use their community to market their projects.
Means of exchange
We should not forget: we can pay with cryptocurrencies. There are 5 major companies like Microsoft, Expedia, Wikipedia, AT&T, and Overstock that are already taking payments in the form of Bitcoin and other cryptocurrencies. Besides these, there are multiple charitable foundations as well as physical stores that accept cryptocurrency. There are lists of aggregators that constantly update all the stores and businesses, worldwide, that accept cryptocurrency as a form of payment, like Coinmap or Spendabit. Are you one of these people who has been affected by the bear market, are you stuck with loads of altcoins? Then start digging into the possibilities to use these cryptocurrencies to generate more wealth – believe us, it's possible. Whether it's crypto staking, lending, social mining or you feel like spending your currencies, you can do than you might think!