The last few years have been absolutely spectacular for cryptocurrencies as their popularity has increased exponentially every day. Among those thousands of cryptocurrencies that exist, one can find Ripple (XRP), currently the fourth in value. Ripple's success can be attributed to several reasons like the fact that the company has managed to get large investors like Google to support it. This has brought people's attention to XRP wallets, and they have taken the opportunity to diversify their investment portfolio to have not only Bitcoin.
What is a Ripple wallet?
A Ripple wallet is a piece of software that allows you to store, send, and receive your XRP safely. It is crucial to find the safest Ripple wallet, since there is no entity behind decentralized networks that guarantees deposits, and if you lose your funds there is no going back. This choice is important, especially when you plan to invest in a large amount. It is necessary that you spend time understanding the differences in these XRP wallets to avoid scams and protect the funds from malicious people. Below is an analysis of the best Ripple wallets to start investing in this virtual currency. 
Top 6 Ripple wallets in 2021
XRP Paper Wallet
Ledger Nano S
Toast Wallet 
GateHub
Edge
CoinPayments
XRP Paper Wallet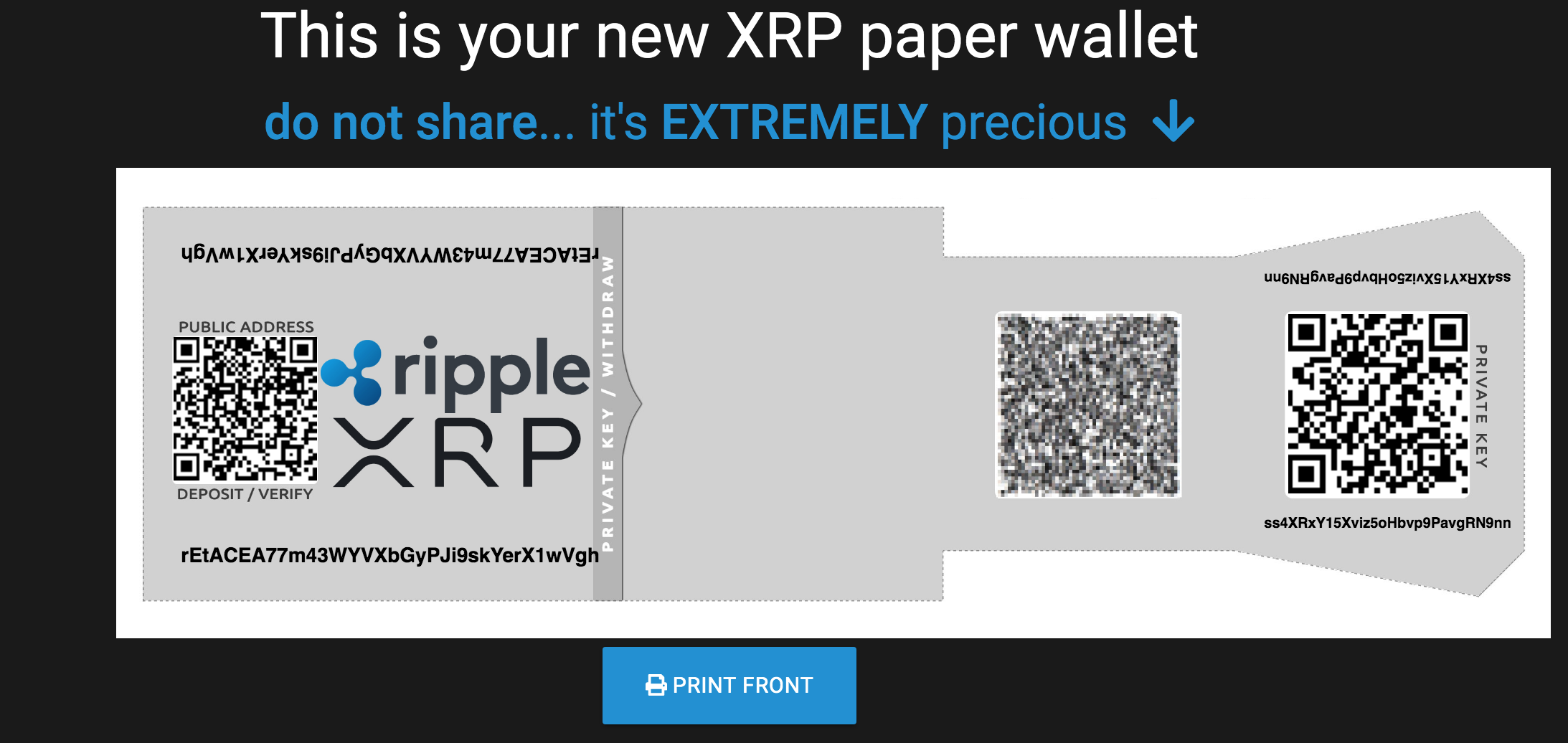 XRP Paper Wallet is an alternative to online and mobile options. It is an XRP cold storage wallet and the perfect choice for those who don't totally trust web or app wallets. This is an offline portfolio in which all information is on paper (public and private keys in QR). This method has recently gained fame since paper wallets are secure as long as they are kept in safe places. Receiving tokens is easy, you just have to supply your public key in the form of an alphanumeric code or QR. If someone sends you tokens, they will be assigned to your paper wallet. If you request your balance, you will see the tokens that have been sent to you. You can check the balance through a Blockchain Explorer. If you enter your public key, Explorer will show you the most relevant transactions. If you want to send tokens from your paper wallet, you need to connect to an online wallet. Definitely, the XRP cold storage wallet is more secure and its great advantage is that it cannot be manipulated online.
Ledger Nano S Ripple hardware wallet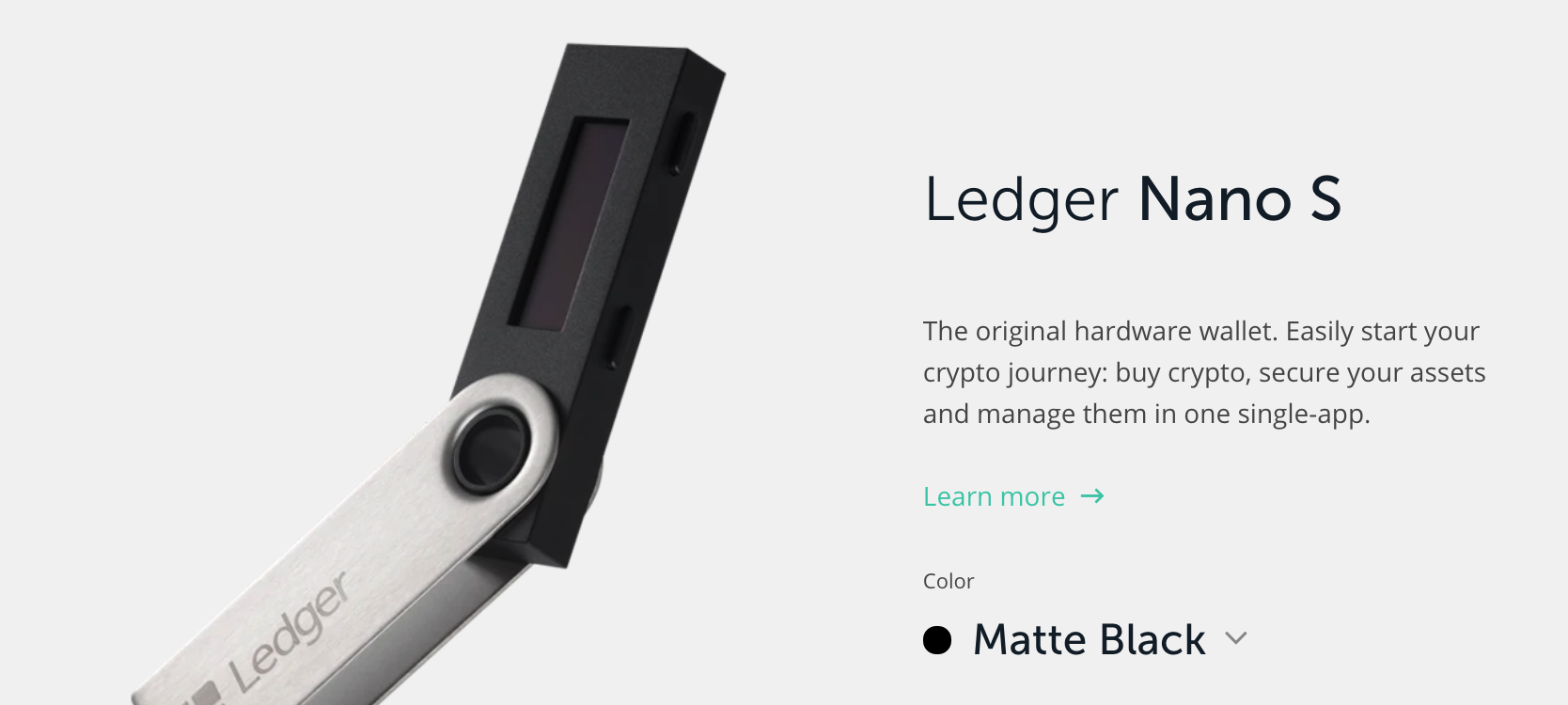 This Ripple hardware wallet always appears on such lists because it allows us to store a large number of coins very safely. Its appearance is very similar to a USB storage device, with the difference that in this we can unlimitedly store our XRP coins. This XRP cold storage wallet has a certain cost making it a device that not everyone can afford. The main recommendation is that if you plan to store a large amount of value, it is best to acquire one. If you are only going to experiment with cryptocurrencies then there are free alternatives.
Toast Wallet for XRP 

Open-source Toast Wallet is a perfect wallet for Ripple. Its combination of concepts between simplicity and security have catapulted it to be one of the favorites by the holders of this crypto and a fascinating multi-device option to consider. On the other hand, it also has a friendly interface to perform all kinds of operations. It also has security features that will make your balance totally safe.If you are looking for convenience in a free Ripple wallet then you should look at Toast Wallet. It offers us a great deal in terms of security when transferring funds. Something that stands out, in the beginning, is that it is very easy to use. It is not necessary to go through several steps as it happens in other Ripple coin wallets, everything is quite intuitive. Another benefit is that no commissions are paid when we make transactions with Toast XRP Wallet since it's complimentary for all users. It is only necessary to have a deposit of 20 XRP.
GateHub Ripple online wallet

Many approve of this Ripple wallet, making it one of the most suitable for working and storing XRP. It is a Ripple online wallet so you can use it from any computer. It is one of the wallets that allow you to buy XRP by paying directly with a bank account, unfortunately, it is necessary to buy BTC first and then convert it to another digital currency, in this case, Ripple. This XRP wallet is one of the few that are officially endorsed on the Ripple Lab site. With which it confers extra confidence. Investors feel more secure using it because Ripple itself supports this solution, where it highlights several interesting features. The main one is that it is very simple to use, making a perfect complement to the tools of a good investor.
Edge XRP mobile wallet

An open-source XRP mobile wallet that fits perfectly with Android and iOS as a mobile profile. It allows direct access to the Ripple network, in addition to various cryptographic changes. One of its main attractions is that it is free, so it can be downloaded without any problem. We can use this Ripple wallet to make payments in stores that accept this payment method or else use another that is convenient for us. Such wallets are always desirable for their versatility. The most interesting part of this wallet lies in its simple interface and the approach it has to protect users' funds. The interface reminds us of a bank app because of how easy it is to use. The Edge XRP mobile wallet allows us to send, receive, store, and even exchange coins. It also provides security that does not depend on third parties but on the Edge itself, which is in charge of providing an easy way to protect the funds with different layers that the user can control.
CoinPayments Ripple wallet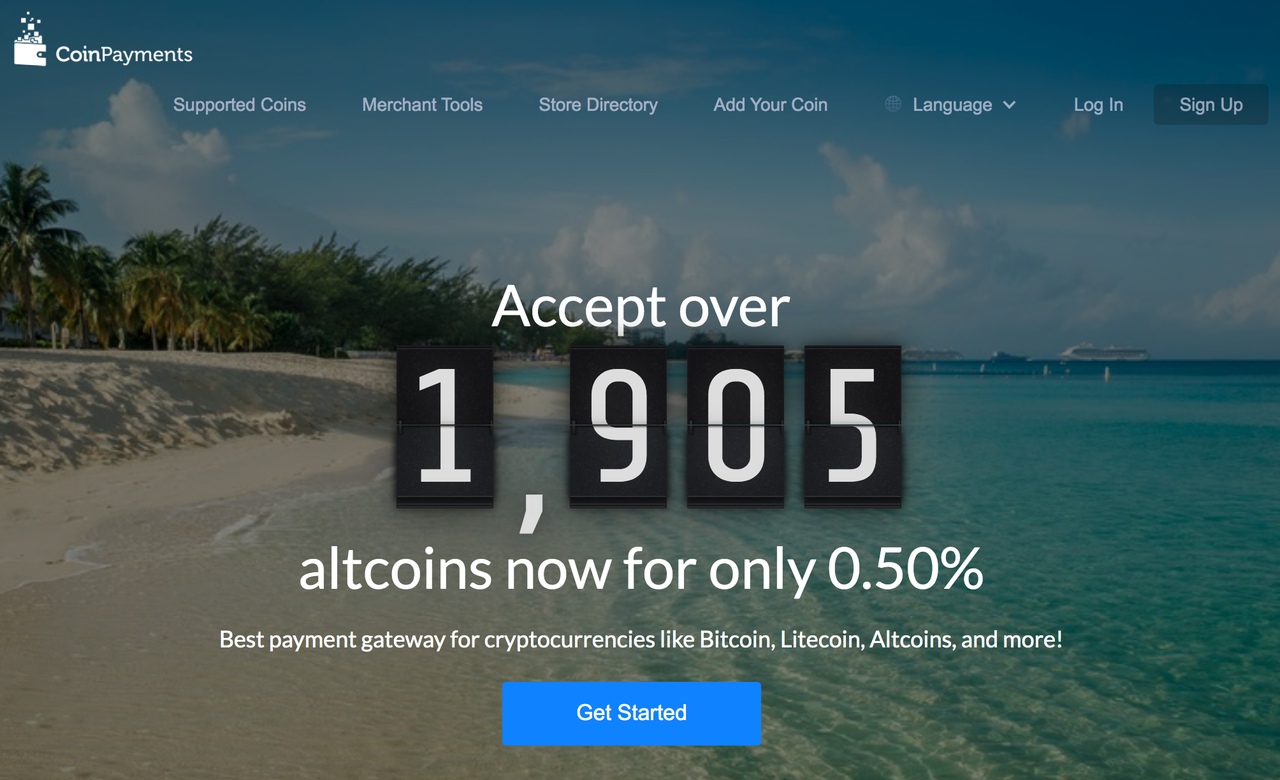 With this Ripple wallet, you can not only take advantage of the functions of a wallet but also make changes and transactions, since its operation is reminiscent of that of the common banking system. It is one of the largest XRP wallets on the market. It works through its website and mobile applications. There is no type of commission structure, which means that each user pays the same commissions regardless of how many funds they have or transfer. This is known in the cryptocurrency community as one of the most authentic and legitimate cryptocurrency payment platforms. It is not simply a cryptocurrency exchange where you can invest in different options since they also allow us to use our funds to make purchases in online stores. With support for thousands of them right now, CoinPayments is a simple method of using cryptocurrencies in day-to-day activities.
---