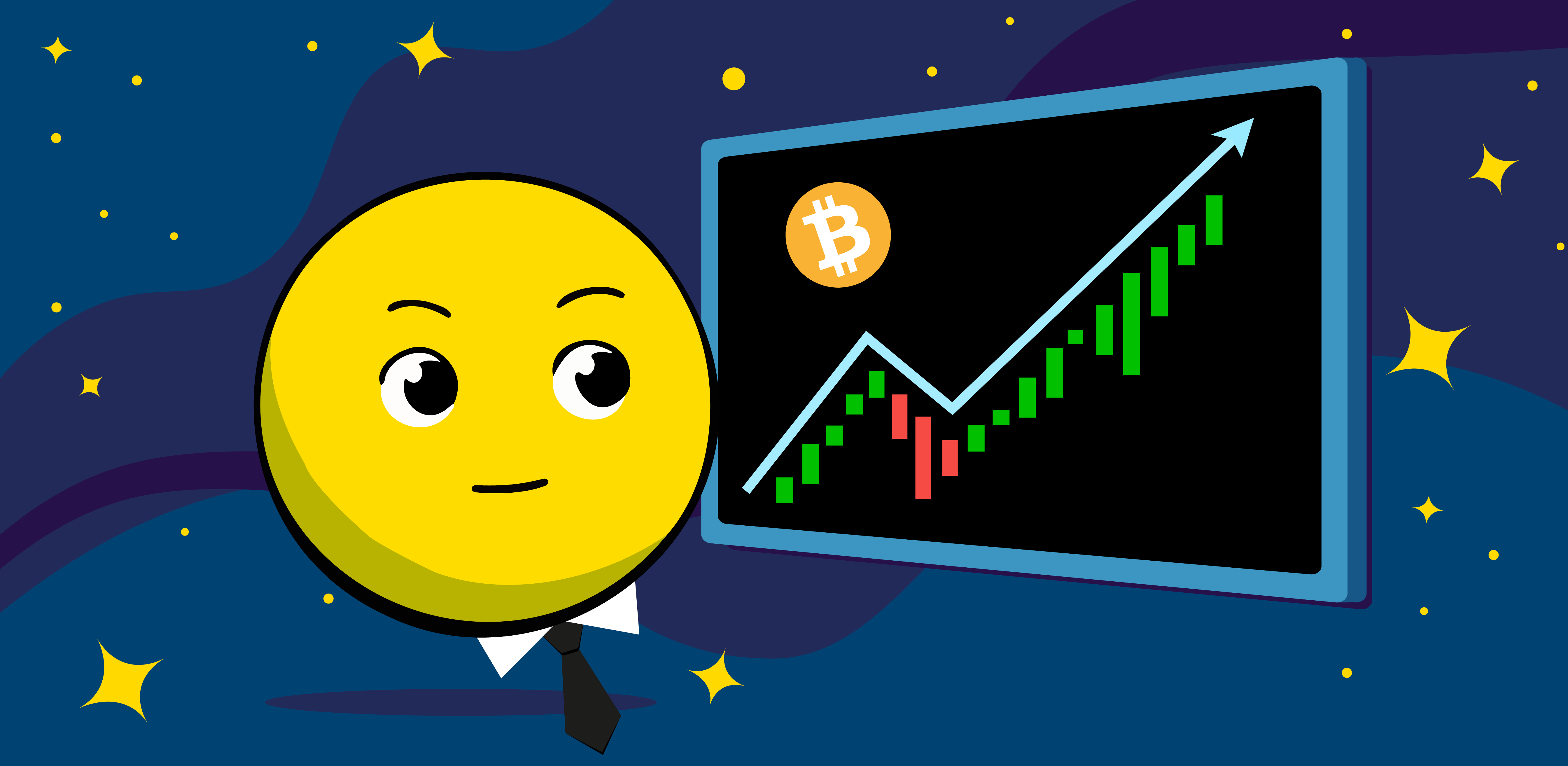 At the end of September 2022, Bitcoin began to grow again. In total, since the beginning of the year, the cryptocurrency market has grown by 272%. Now it has a record capitalization of $2.84 trillion. Despite such significant successes in this market, many investors are afraid to enter it directly: Bitcoin is too volatile.
A couple of years ago, companies did not think about buying cryptocurrencies — especially large investors and corporations. Someone was afraid to invest because of the unstable exchange rate. Others simply were not sure that the crypto market was ready.
But recently there have been important changes. Bitcoin increased market capitalization and received acceptance at the level of many states and businesses. Now it is called digital gold. By the way, it recaptures the market from precious metals: companies come to understand that the BTC gives greater protection against inflation compared to gold.
Who's buying Bitcoin right now? In addition to private investors, large firms came here — some of them are traded on the exchange or manage hedge funds.
However, if you still want to profit from the explosive growth of cryptocurrencies — there are opportunities for this. We have compiled a list of companies that are directly or indirectly associated with the cryptocurrency market and will tell how cryptocurrencies helped these companies increase their income and bypass competitors.
Since the beginning of this year, forty of the largest corporations in the world have already invested $6 billion in blockchain companies. At the same time, the most active investor was the parent structure of Google — Alphabet, which invested $1.5 billion in such projects, taking part in four rounds of financing at once. What is the reason for such a high interest in crypto projects among large investors?
According to Blockdata research, Alphabet has invested in several companies at once since the beginning of the year: Fireblocks, Flow Dapper Labs, Voltage, and Digital Currency Group. In second place among the giants of investment was BlackRock — it invested $1.2 billion in blockchain companies. And in third place was the American investment bank Morgan Stanley with an amount of $1.1 billion. Samsung also actively invested in crypto projects: almost $1 billion immediately in 13 companies.
NFT Projects
As the Blockdata research results showed, projects focused on working with non-replaceable tokens (NFT) were in the greatest demand among investors. Of the total number of projects that attracted large investors, they accounted for almost a third of all funds provided.
Almost all large technology companies, one at a time, have already declared that they are beginning to develop their own metaverse companies, invest in them, or create software or hardware for them. Investors are analyzing what should be invested into now, and which areas will still wait. And even the latest major mergers and acquisitions did not circumvent this topic: the beginning of 2022 was marked by the purchase by Microsoft of Activision Blizzard, one of the largest and oldest computer game developers.
The key moment in the history of the metaverse as a full-fledged investment and business idea can be considered the high-profile renaming by Mark Zuckerberg of his company Facebook to Meta Platforms, which occurred in October 2021. It was then that the general public got acquainted with the term "metaverse." Now the online game in virtual reality Horizon Worlds from Meta is available to users in the USA and Canada.
Among the most popular projects for investing in NFT, there were startups that are engaged in the development of gaming applications, as well as services for storing cryptocurrencies and financial market infrastructure. What is the reason for such a high interest of large investors in crypto projects?
MicroStrategy: The Path from Total Criticism to Trust
MicroStrategy became the first public company to risk investing in Bitcoin. They transferred more than $5.8 billion of their capital to digital gold. The company owns a total of 124,391 BTC — which is about 0.7% of the world's bitcoin reserves.
Interestingly, the company's CEO Michael Saylor was once a big opponent of digital currencies.
Saylor believes that cryptocurrencies are important for diversifying the capital of any large company. Now he is a member of the Bitcoin Mining Council, a group that is engaged in improving environmental friendliness in the extraction of the first cryptocurrency. Against the background of the course correction, MicroStrategy continues to actively purchase bitcoins. Sailor explains that his company's strategy is a long-term investment, so they don't care about time fluctuations.
Tesla: Condemns Bitcoins, but Still Buys
Tesla's decision to buy bitcoins caused shock and attracted great attention to cryptocurrency. In addition, such ideas were accompanied by contradictory tweets from Elon Musk.
Now the Tesla accounts hold 42,902 BTC, which is $2.04 billion in total. This is the second most profitable investment in Bitcoin from a public company.
Last year, Tesla sold 10% of its crypto assets. The reason, according to Musk, is simple — he wanted to check the liquidity of Bitcoin as an alternative to cash.
At one time, Tesla accepted payments in BTC. But later they abandoned this idea, allegedly because of the impact of mining on the environment.
Nevertheless, Musk will not refuse his Bitcoin reserves. In an interview, the billionaire called cryptocurrencies our financial future. He believes that the BTC is ideal for long-term investments. But at the same time, dogecoin is preferable for daily payments. Musk recently added this meme currency to pay at the Tesla store.
Galaxy Digital: Million Dollar Confidence
Canadian Galaxy Digital Holdings invests in crypto and blockchain companies. It recently bought the BitGo brand, which develops blockchain solutions for storing digital assets. Galaxy shares have grown by 798.92% since September 2020, not least due to the growth of the cryptocurrency exchange rate.
Galaxy Digital Holdings is one of the largest players in the institutional investment market. It is headed by charismatic CEO Michael Novogratz. He does not stop defending digital assets — he advertises them in interviews and numerous Twitter battles. The businessman believes that investments in Bitcoin are universal — they will suit both individuals and businesses.
By the way, recently Novograts offered a bet to the most ardent Bitcoin opponent Pitter Schiff. The businessman puts $1 million on the fact that by the end of the year BTC will cost more than $35 000.
And now a little about the company itself. Galaxy Digital stores 16,400 BTC in its accounts. Their total value now is a little more than $779 million.
Since the first purchases, the price of BTC has increased markedly, thanks to this, Galaxy Digital has become one of the leaders in growth among public companies.
Now the brand offers its customers several crypto funds, and Bitcoin is not the only interest of the company. They own the Ethereum Fund and the DeFi Index Fund. In addition, last year they filed with the SEC to open the first spot ETF in bitcoins. But the regulator has not yet approved these documents.
Voyager Digital: Canadian Success Story and Fears
Voyager Digital is a brokerage firm that has been operating since 1993. It has a subsidiary called Voyager Digital Holdings, which collaborates with cryptocurrency brokers. The company offers more than 60 digital assets and has opened branches around the world.
The company owns 12,260 BTC worth $585 million. Thanks to the crypto-brokerage business in May 2021, they increased their quarterly income 16 times compared to the previous period.
True, recently Voyager Digital has changed its tone. In their latest report to the tax service, they expressed fear about the instability of the BTC course. The company expects that "a significant drop in the price of Bitcoin will harm the results of Voyager Digital." However, they are still in fourth place in terms of capital in the BTC and do not plan to sell their crypto assets.
Block: Bitcoin as Part of the Philosophy of Business and Life
Like Tesla, Block (formerly Square) is one of the first crypto institutional investors. In October 2020, they invested $50 million in cryptocurrency. And a month later — another $170 million. Since then, it has become clear that Chief Executive Officer Jack Dorsey has become a loyal fan of the BTC, he even has his Bitcoin.
Now Block regularly buys BTC and makes them part of its business model. Their treasury has 8,207 coins worth $381 million. At the same time, they spent $220 million on purchases. So thanks to the strengthening of the ROI rate of such investments is 1.7. Last year, Jack Dorsey resigned as CEO of Twitter to fully devote time to his payment company. So we will expect even more opportunities from the Cash App application. By the way, a new option has recently appeared in Cash App — a user can give shares or bitcoins to a loved one, and at the same time, the recipient does not have to have a crypto wallet. And the minimum gift amount is only $1. Block has a lot of plans for the future. They are preparing to release a hardware wallet, their DeFi platform, and even mining installations. The company mustn't think only about its income. They founded the Bitcoin Endowment Foundation, which trusts projects from the field of crypto education. Block advocates for the mining industry, advises companies, and helps them with technical documentation.
Fintech Companies
Let's start with the obvious. Cryptocurrency was created for blockchain transactions. By adding shares of fintech companies that conduct such transactions to your portfolio, you can make good money on cryptocurrency without buying it.
The ranks of such companies are in a hurry to replenish the giants. For example, the veteran of digital payments PayPal announced in October 2020 that it was introducing payment using digital assets. The same can be said about the classic payment systems Visa and Mastercard.
Silvergate Capital is a less obvious company that profits from cryptocurrency transactions. This is a digital intermediary bank between crypto exchanges and institutional investors. Since September 2020, Silvergate stock prices have increased by 1,256%.
Note the payment system Mogo, which allows you to pay for purchases and receive loans, as well as trade cryptocurrency. Of the latest company news, sellers began to give bitcoins in the form of an incentive program. At the same time, Mogo quotes increased from September 2020 by 244%.
Summary
A lot of large public companies trust in cryptocurrencies enough to invest in them. Cryptocurrencies give many options for attachments. You can buy crypto exchange shares and receive income from the exchange, or purchase shares of PayPal or Square. In this case, income is generated from the use of cryptocurrencies as a means of payment.
Investors who are important for reliability can buy shares of miners or equipment manufacturers. And those who like to take risks may be interested in the shares of companies investing in various crypto assets and technologies.
Related Posts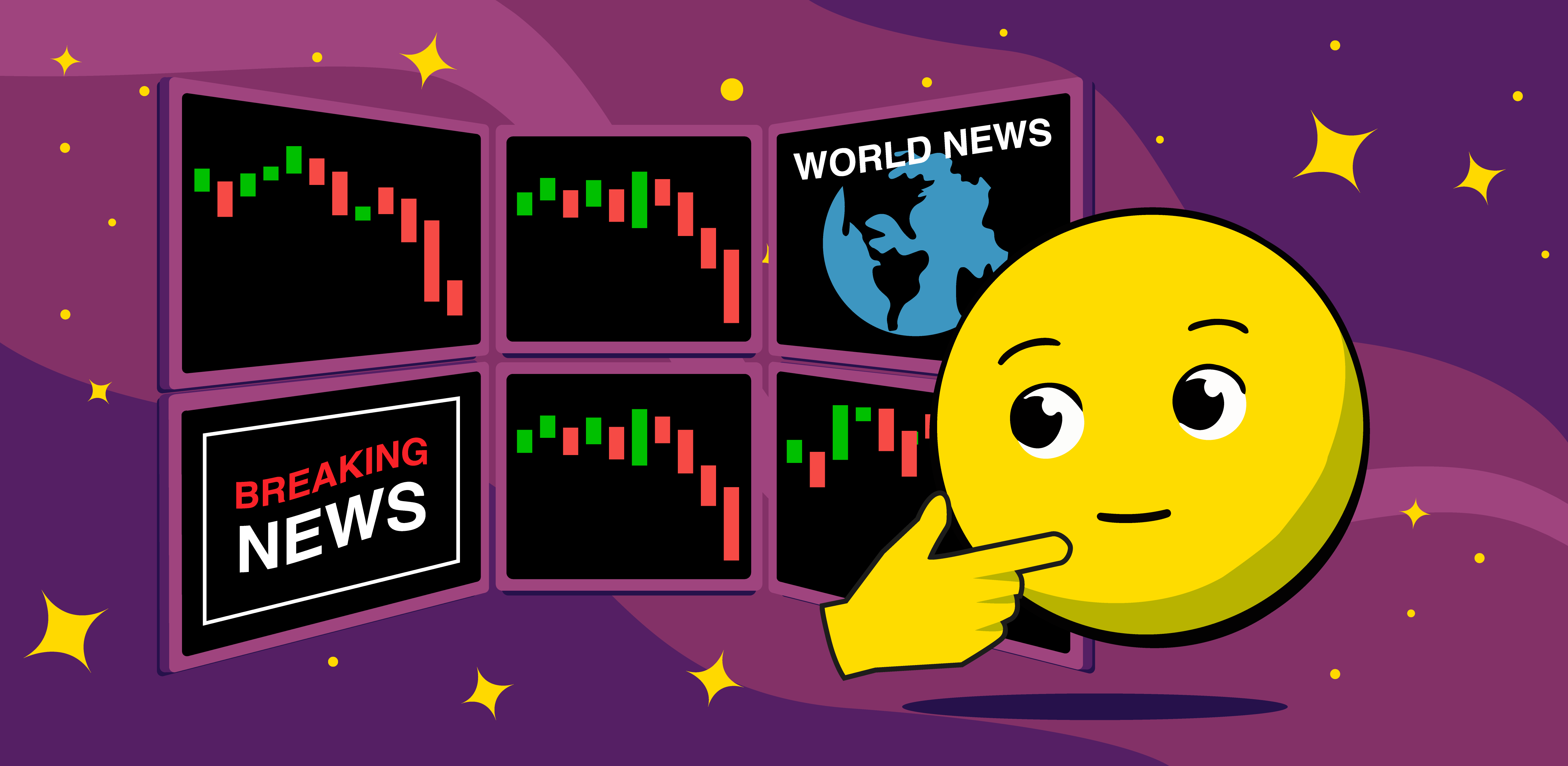 Why Crypto Market Is Down Today: Global Reasons
23 Aug 2023 ◦ 6 min read
The bitcoin exchange rate has experienced a lot of falls in recent years, but in the end, it has recovered every time and reached new heights. In the last six months, almost all cryptocurrencies have significantly dropped in price. At the end of last
Read more ❯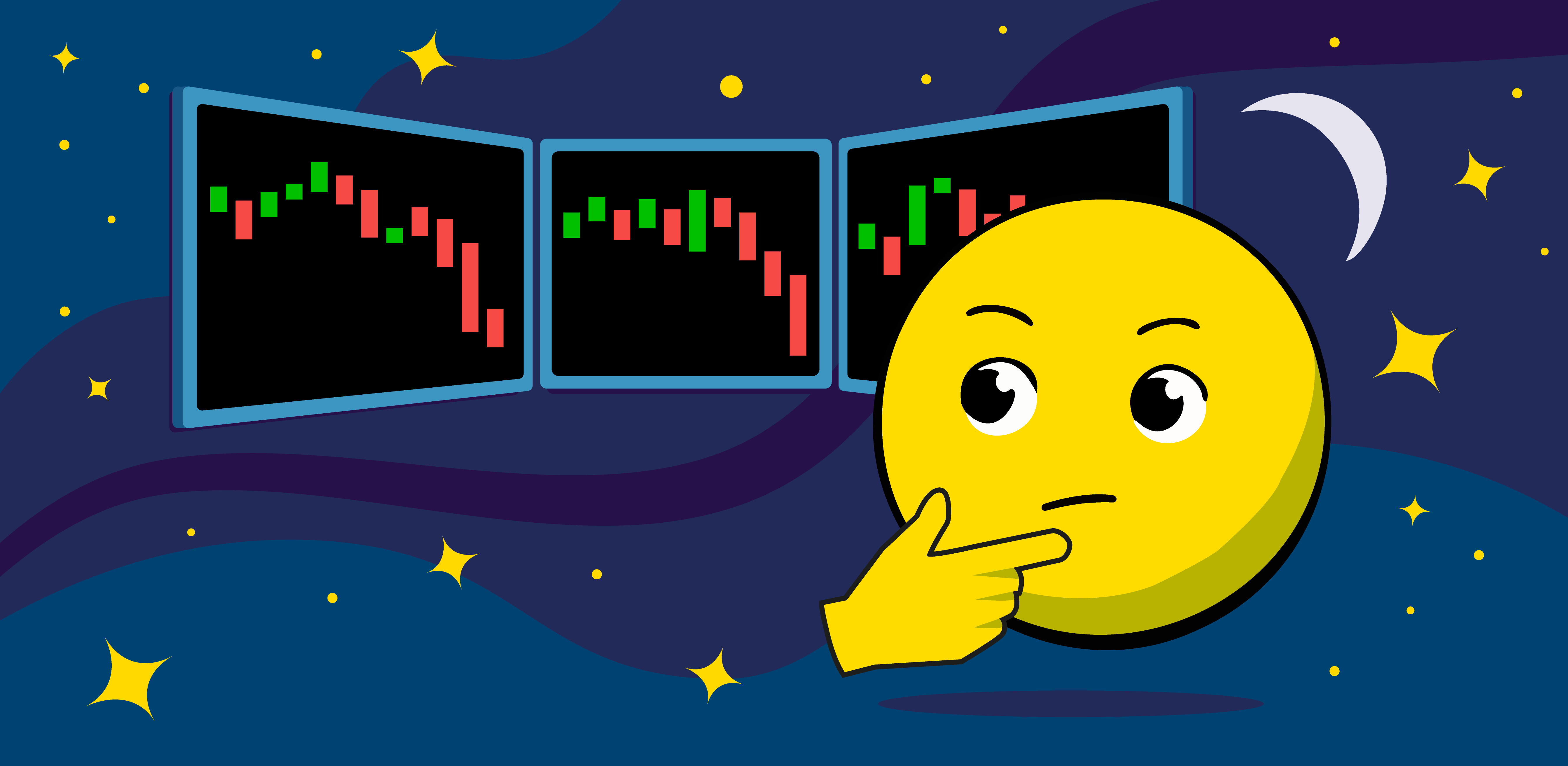 How Big Is the 2022 Crypto Crash? A Historical Perspective
23 Aug 2023 ◦ 6 min read
This year started with a significant decline in the cryptocurrency market, which did intensify because of the geopolitical situation. Since the fall of 2021, crypto has been passing through the bear market and this trend continues to this day. And over the
Read more ❯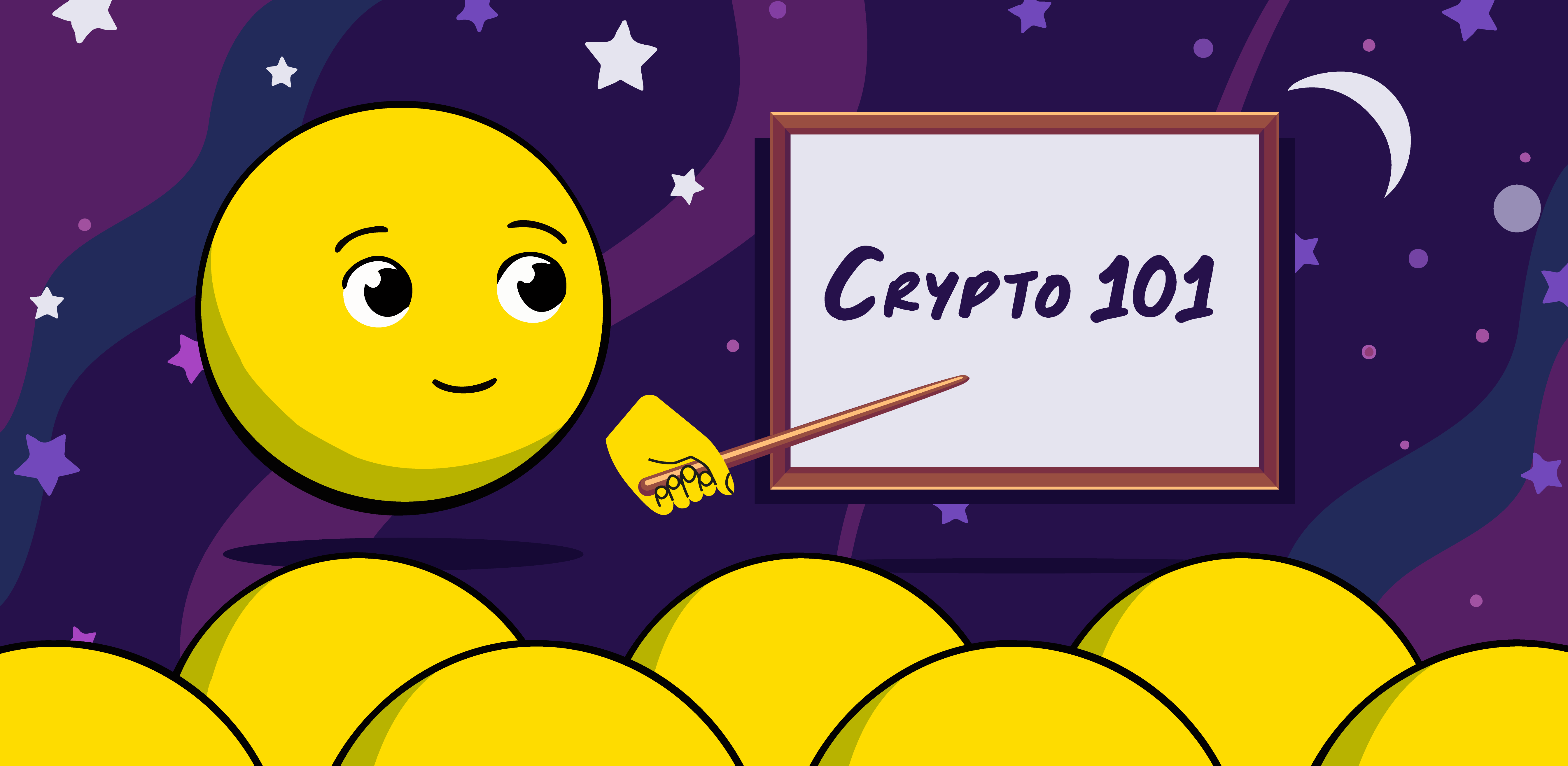 How to Buy And Trade Crypto (And Why)
23 Aug 2023 ◦ 15 min read
The world's recent events are causing more and more people to think about the safety of their savings. More and more of them choose to invest in cryptocurrency. Here, for example, your wallet belongs to you only, and no one can freeze your assets; on
Read more ❯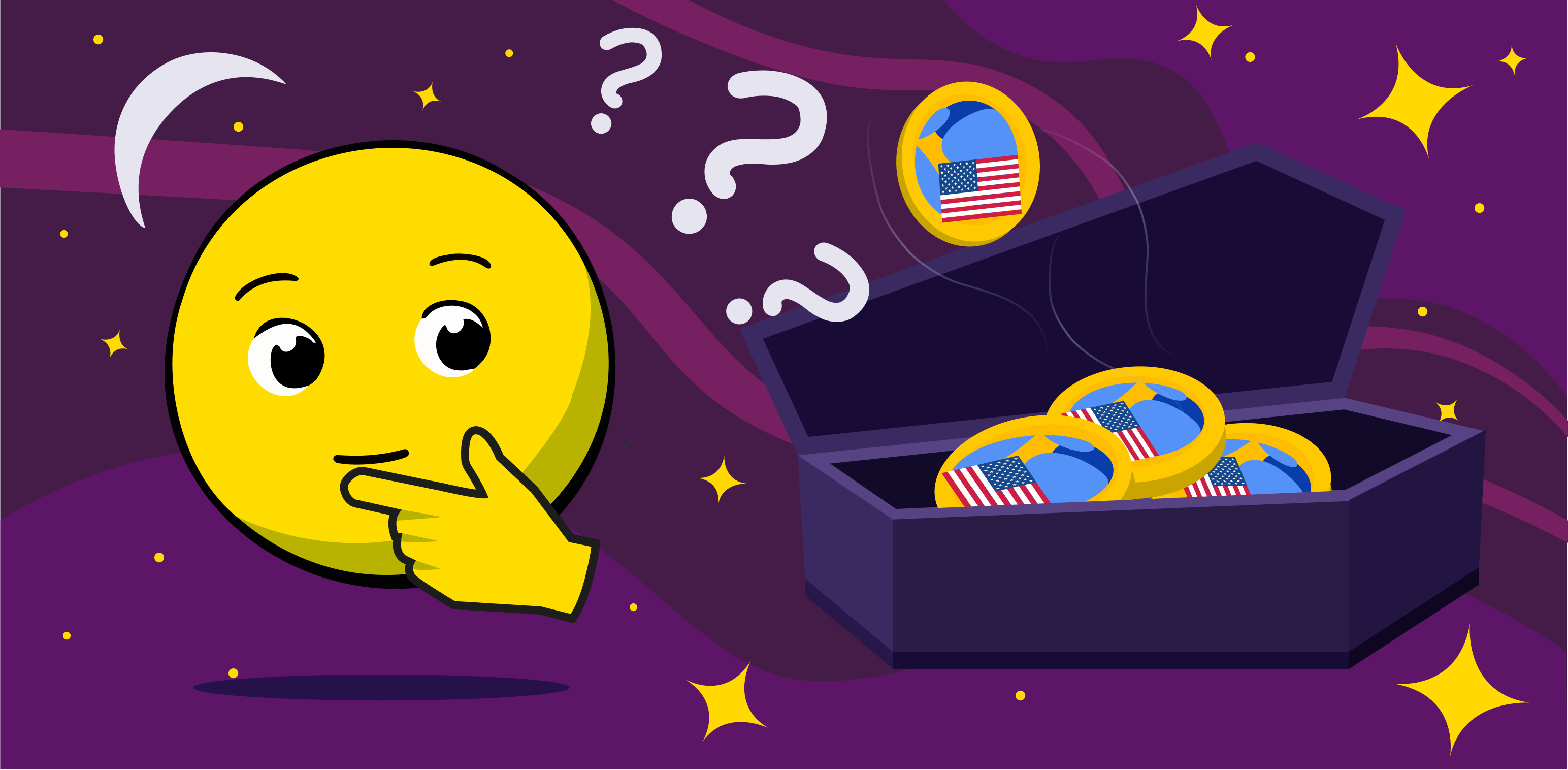 What's Up With USTC? Terra USD Surge By 400% in November 2023
09 Dec 2023 ◦ 7 min read
Terra USD (previously known as UST but currently USTC) is a type of stablecoin that uses algorithms to maintain a stable value. In the spring of 2022, this stablecoin suffered a major decline. However, recent news of the founder Do Kwon's extradition from Montenegro has caused
Read more ❯