Unknown to many, there are numerous other ways to get cryptocurrencies, apart from trading and mining which are the most common and straight-forward ones. In any case, it should be clear that no method, however ubiquitous or unique it is, guarantees instant money. Profiting off crypto or getting gratification for using a particular service always requires some investment from your end, whether it be learning about complicated nuances of the world of crypto, having a basic theoretical base, or putting in money and time. Even less complicated methods like a Bounty or Airdrop where you get a certain number of tokens for free require some degree of preliminary research about the project associated with the token as to not spend resources in vain. It's also worth learning about less common and not so obvious ways of making gains with crypto which don't necessarily involve financial investment or special equipment.
Tokens for publishing and reading articles
There are services that reward people for publishing articles or spending time reading them, as well as inviting new readers and authors to the platform. 
Publish0x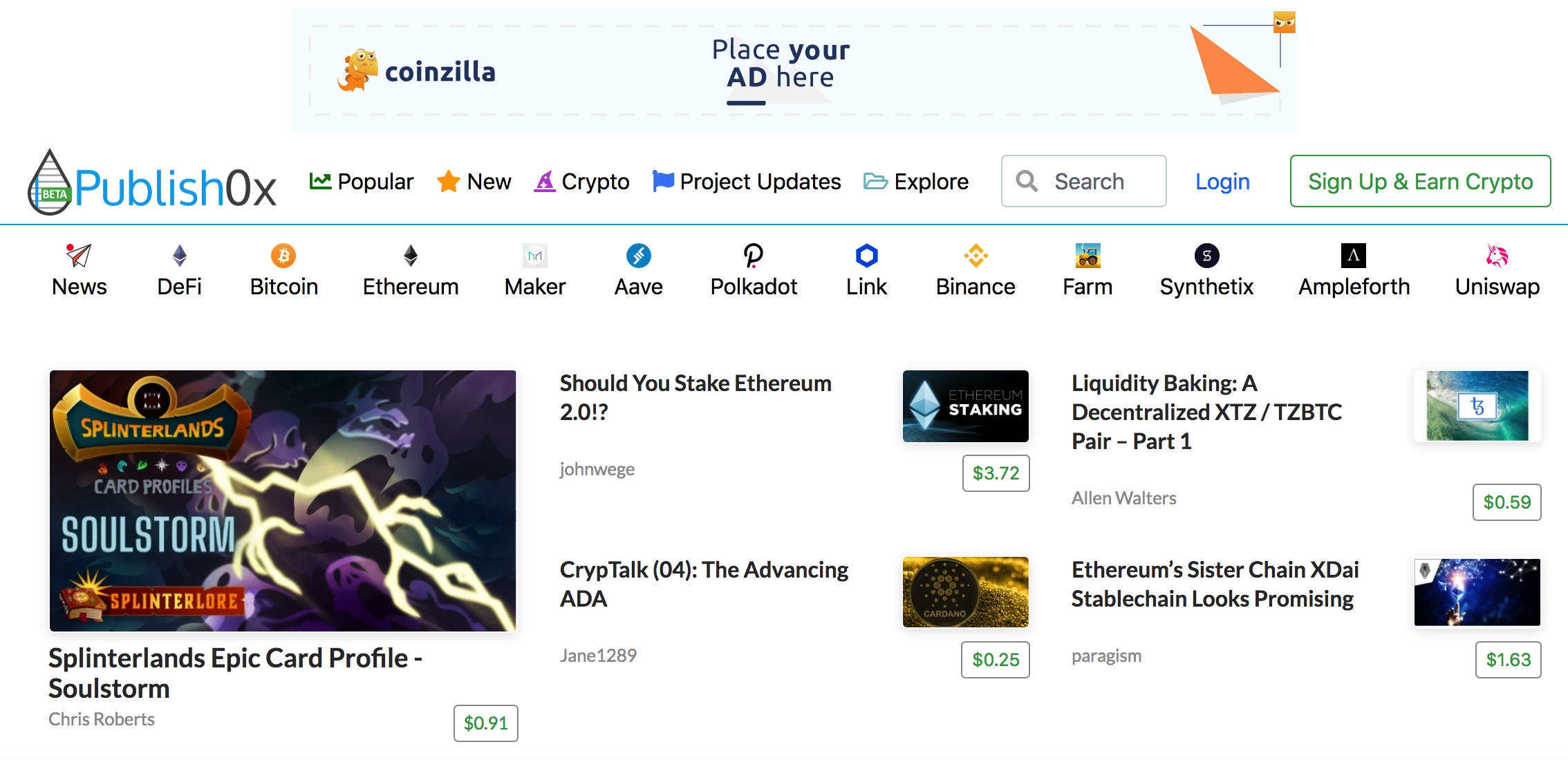 For example, on Publish0x, you can earn Ethereum, Ampleforth, and Harvest Finance (FARM) tokens either for writing or reading articles. By the way, join our blog to get the news first – and, of course, get paid for reading.
Steemit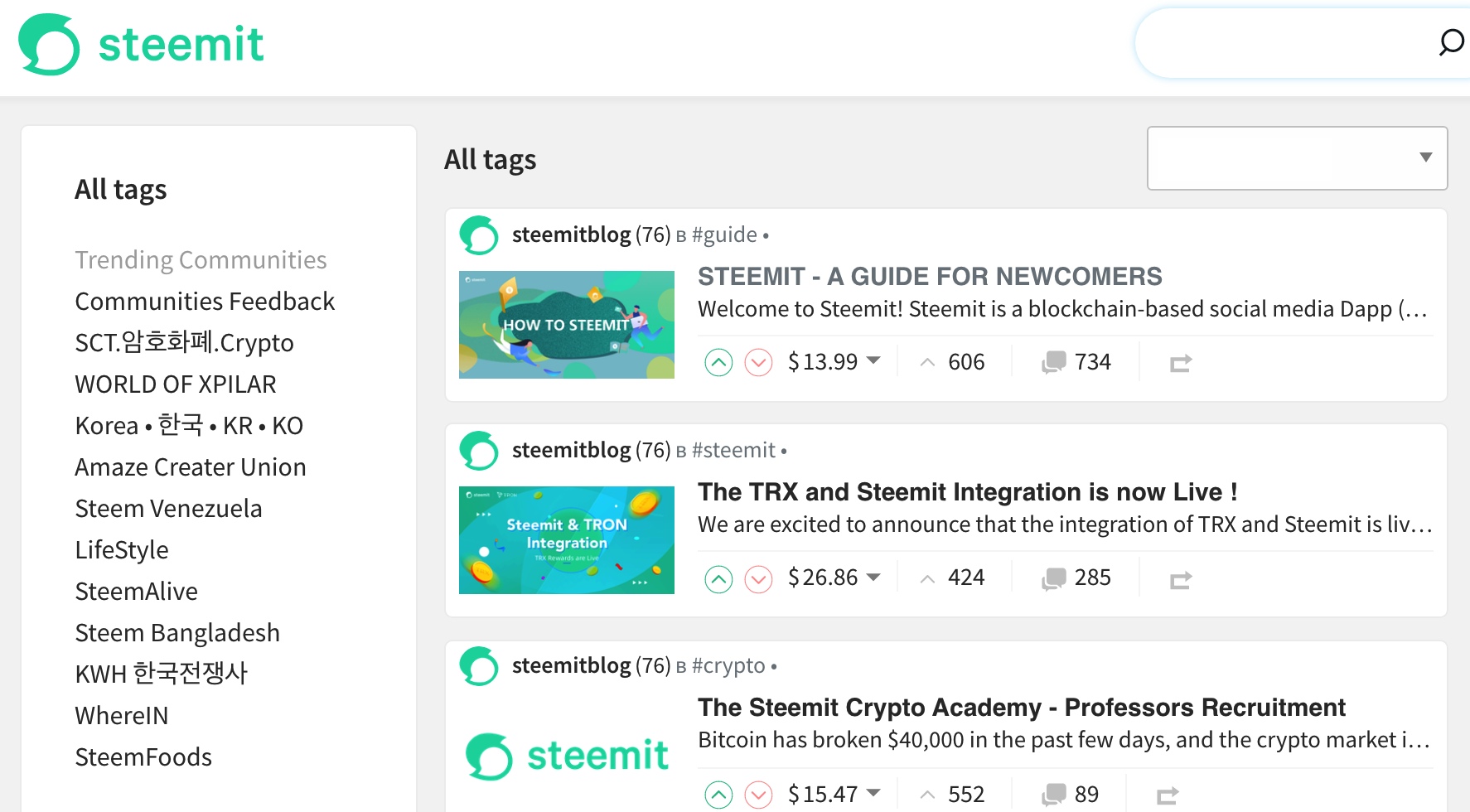 Steemit, the first and largest platform for publishing and reading content, is also positioned as the largest social network on the blockchain. The platform has multiple means of reward: STEEM, Steem Power, and Steem Dollars. The amount of token gratification depends on the number of views, likes, and comments received.
Tokens for uploading videos
There are alternatives to traditional YouTube in the crypto world as well. They are decentralized and involve no third parties. 
D.tube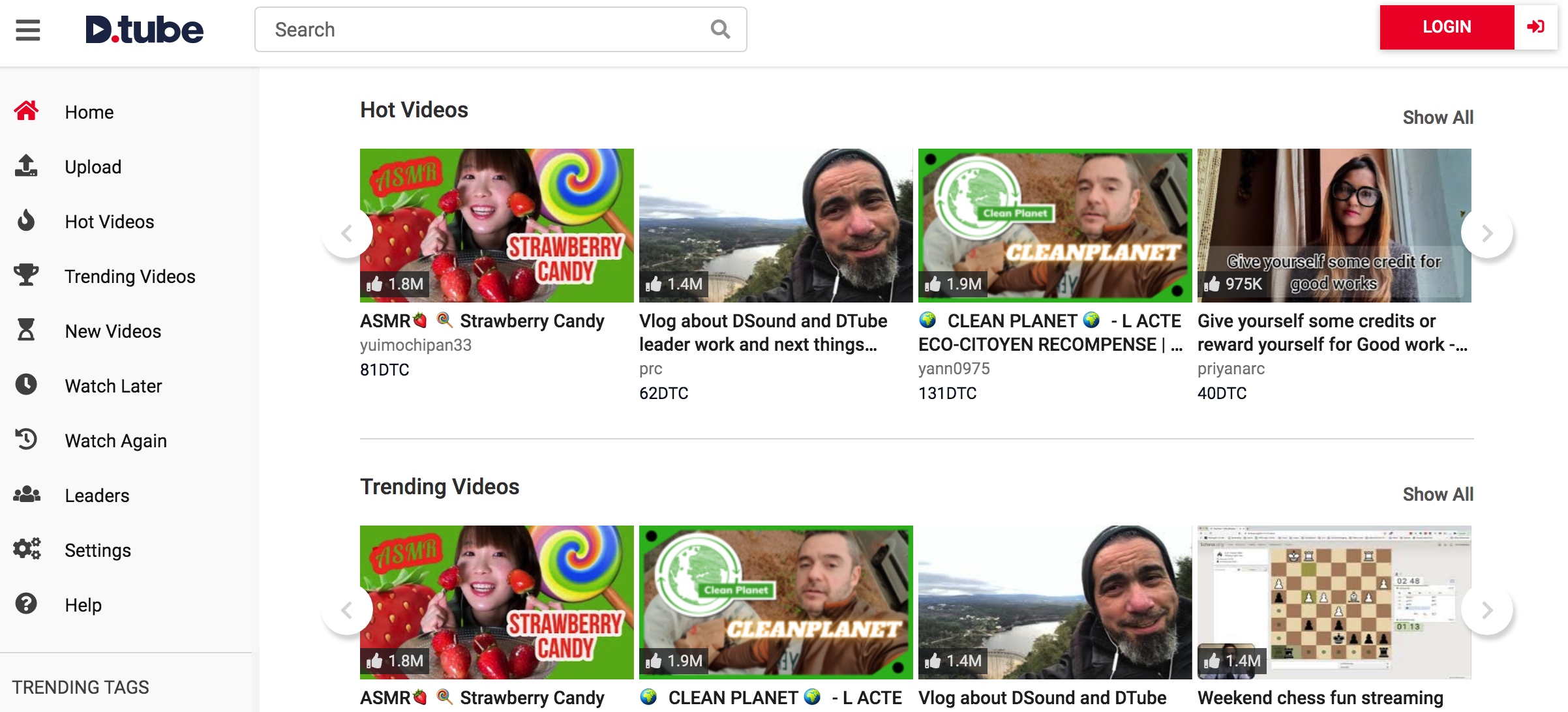 One of such services is D.tube – a platform where users can get tokens for uploading videos. The amount of financial gratitude may vary.
LBRY and Odysee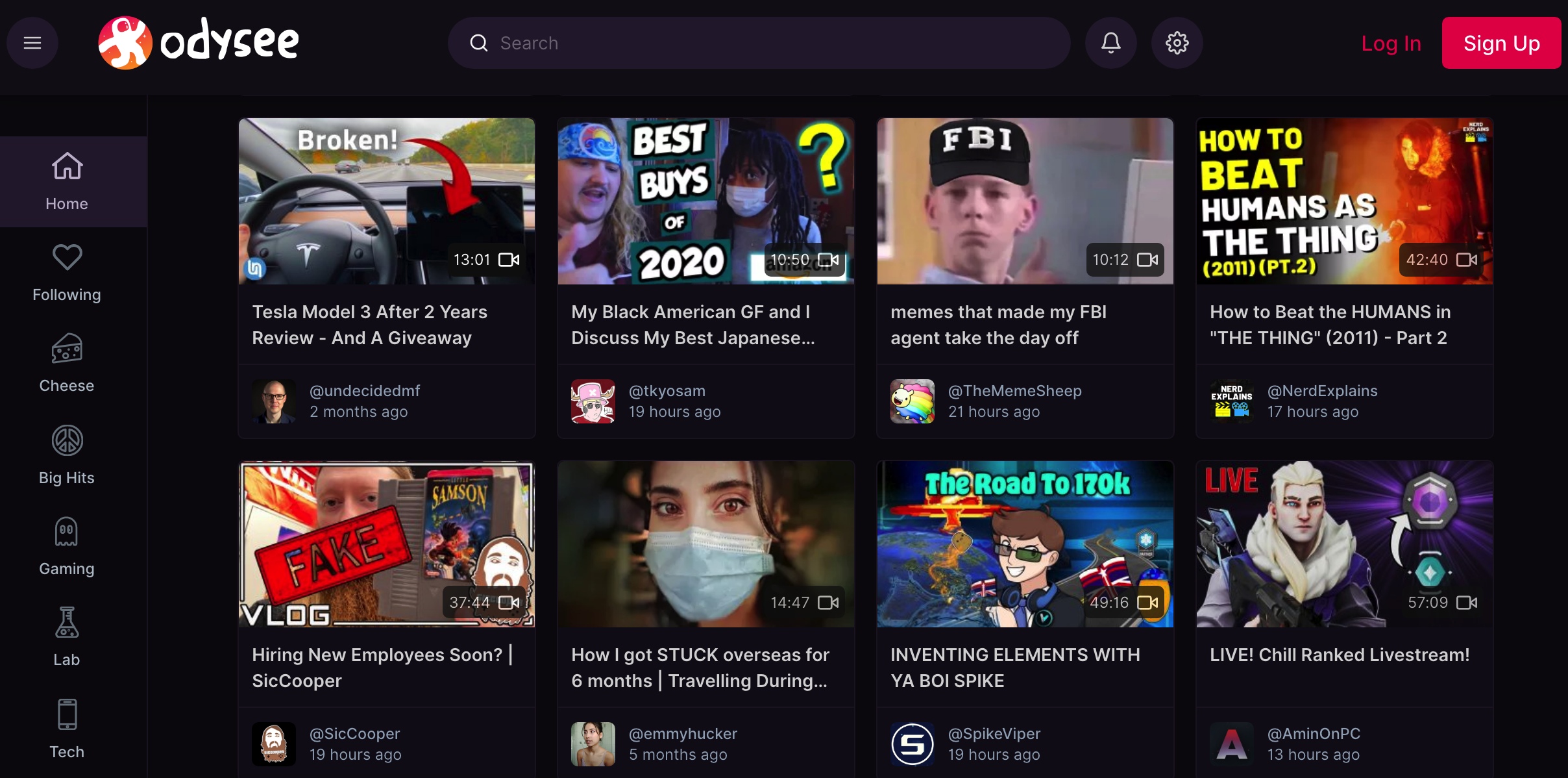 On a similar platform, LBRY, which claims to be the first digital market ruled by the people, it is paid in the form of LBC, currently equivalent to 0.013 USD. The developers of LBRY have also created another similar platform called Odysee at the end of 2020. The website is built on top of the LBRY blockchain protocol and has a couple of community guidelines regarding the content of the videos posted.
Tokens for online shopping
Dealbit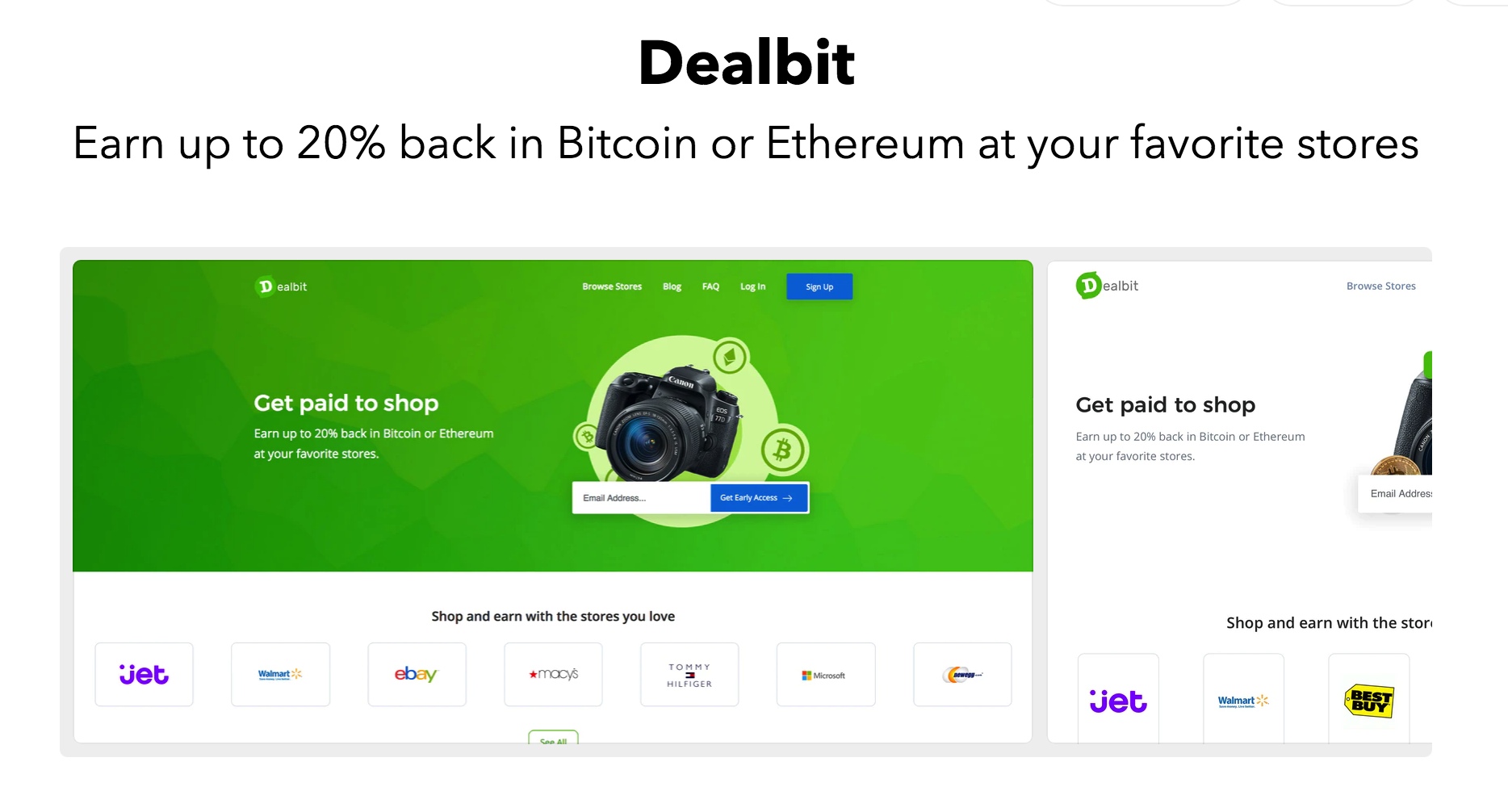 One can also get cashback for online purchases in the form of crypto coins. For example, on Dealbit one can get Bitcoin and Ethereum. The platform gives up to 20 percent of the amount spent on a purchase in the next few days. However, this method might not work in a specific country and might require installing additional software. 
Tokens for contributing to science
BOINC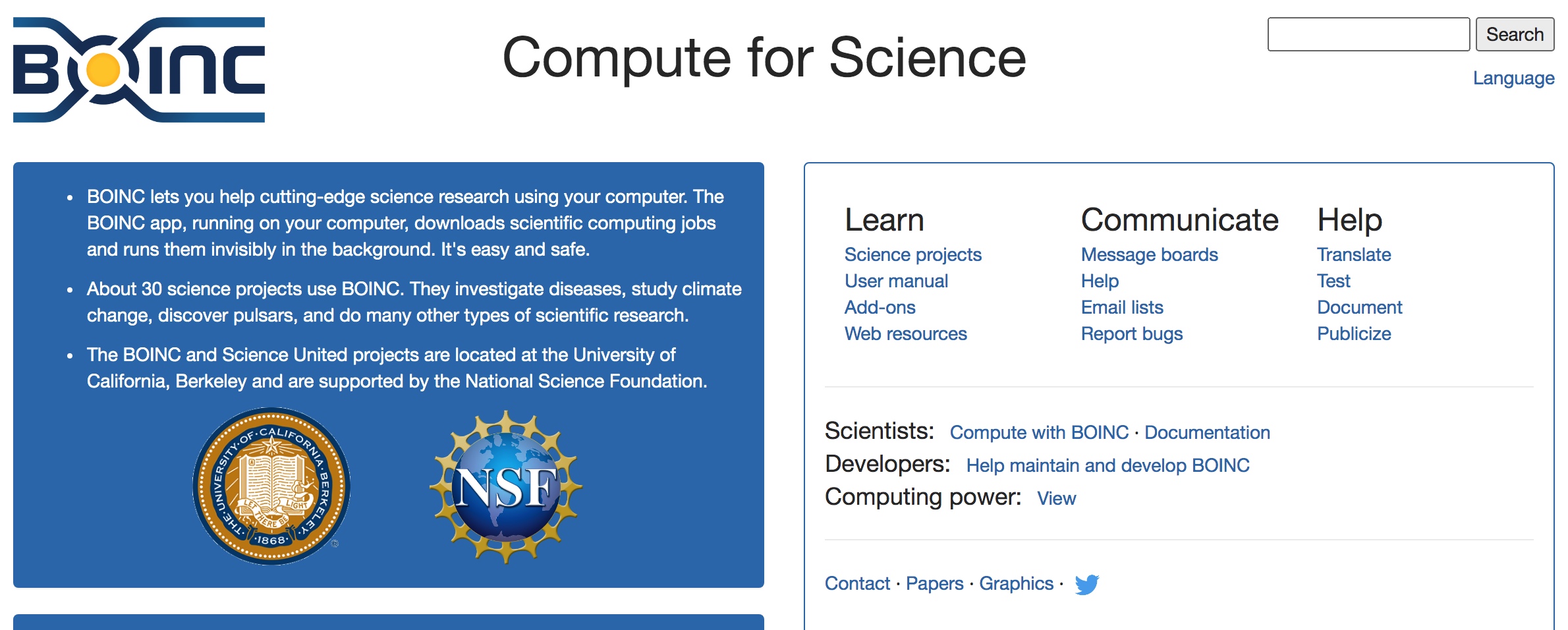 An open-source project called BOINC brings together the computing power of individual users for scientific research. Individuals who provide unused power from their computers are rewarded with Gridcoin tokens.
Conclusion 
As demonstrated, there are numerous alternative ways to get tokens, clearly not limited to the ones discussed in this article. When choosing a particular method, pay attention to the kind of service provided by the platform associated with the token and choose the most suitable for you. It's also worth paying attention to what kind of activity you are interested in and how doing it contributes to a particular platform while you get gratification for providing this.
---