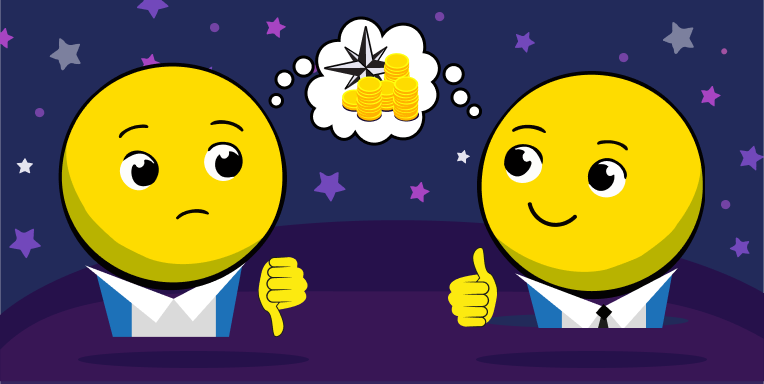 The United States and China have adopted contrasting approaches to cryptocurrency regulation, as demonstrated by recent developments in both countries. While China has released a "White Paper on Web3 Innovation and Development" that positions Web3 technologies as an "irreversible trend" that will shape the future of the internet industry, the U.S. Securities and Exchange Commission (SEC) has been cracking down on cryptocurrency-related fraud and initial coin offerings (ICOs). The SEC has also indicated that it may regulate cryptocurrencies as securities. China has taken a cautious approach by banning ICOs (Initial Coin Offerings) and crypto trading. Despite these differences, both countries recognize the importance of blockchain technology and its potential to transform industries beyond finance.
Notable Events So Far
SEC Sues Binance and Coinbase
The United States Securities and Exchange Commission (SEC) has actively pursued regulatory action against major cryptocurrency exchanges, such as Binance and Coinbase. In a recent lawsuit, the SEC accused Coinbase of engaging in "false, misleading, or otherwise unlawful" practices in relation to its cryptocurrency lending program.
The SEC has argued that the program should be classified as a security and, therefore, subject to regulation. Similarly, the SEC has attempted to freeze the assets of Binance.US during investigations into alleged misconduct by the cryptocurrency exchange.
However, a court ruled against the SEC's request, allowing Binance to continue operating as usual. These actions against Binance and Coinbase are the latest in a series of efforts by the SEC to clarify its regulatory authority over the cryptocurrency industry.
Hong Kong Opens Up to Cryptocurrencies
The Hong Kong government recently proposed an updated regulatory framework for virtual asset exchanges. This could lead to a more formal licensing process for these exchanges. This move is expected to boost the cryptocurrency industry in Hong Kong and attract more investors.
In addition to the regulatory changes, the Hong Kong Monetary Authority (HKMA) has also announced plans to launch a trade finance platform based on blockchain technology. The platform, known as eTradeConnect, will enable banks and businesses to share trade information in a more efficient and secure manner.
China Releases a Web3 White Paper
China has released a white paper on Web3, highlighting its vision for the next generation of the internet. The white paper, titled "Web 3.0: A New Generation of the Internet," focuses on the concept of a decentralized internet powered by blockchain technology. It outlines the potential benefits of Web3, including enhanced privacy, security, and user control. The white paper was jointly released by the Ministry of Industry and Information Technology and the Cyberspace Administration of China.
Global Regulatory Approaches
The US
The United States is one of the leading countries in the field of cryptocurrency regulation. In 2021, a new law regulating cryptocurrency came into effect. This law mandates the registration of cryptocurrency exchanges and adherence to Anti-Money Laundering/Know Your Customer (AML/KYC) regulations. In addition, new bills are being developed in the United States aimed at combating fraud and protecting investors.
European Union
The European Union is also actively involved in regulating cryptocurrencies. In 2018, the fifth Directive on countering money laundering and the financing of terrorism (AML5) was adopted. This directive established rules for cryptocurrency platforms and exchanges. In addition, the EU is working on creating a comprehensive regulatory framework for cryptocurrencies.
China
China has adopted a fairly strict approach to regulating cryptocurrencies. In 2017, the Chinese authorities banned Initial Coin Offerings (ICOs) and cryptocurrency exchanges. In 2021, it was announced that Chinese banks would ban the provision of services related to cryptocurrency exchange for the yuan. Such measures were taken to prevent financial risks and protect the interests of investors.
Regulation in Developing Countries
In developing countries, cryptocurrency regulation is at various stages of development. Some countries are actively seeking ways to attract investment in the cryptocurrency sector by creating favorable conditions for businesses. Other countries sought to implement strict measures to combat fraud and financial risk.
Conclusion
Cryptocurrency regulation will continue to evolve in the future. Governments and regulators will face challenges and the need to adapt to changes in technology and the market. It is likely that more specific and effective measures will be developed to control and regulate cryptocurrencies.
Regulation plays an important role in ensuring market security and stability. It helps combat criminal activity, protects the interests of investors, and contributes to the development of innovations in the field of financial technologies. Global approaches to regulating cryptocurrencies vary from country to country, but they all aim to strike a balance between safeguarding users and ensuring the stability of the financial system. With the development of technology and changing market conditions, the regulation of cryptocurrency will continue to evolve to address emerging challenges and ensure the sustainable development of this new form of financial asset.