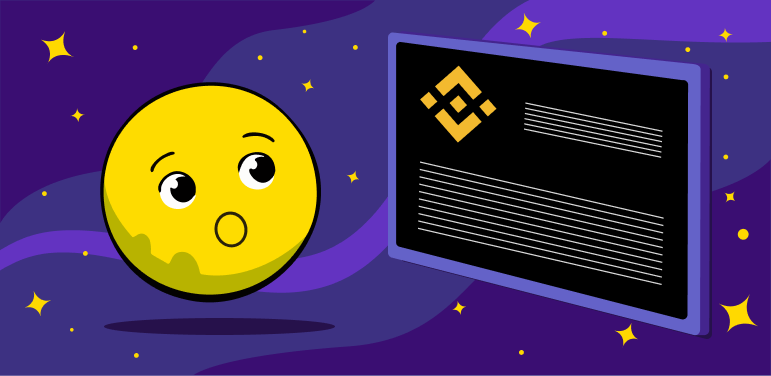 Binance is going through a difficult stage, which raises doubts about its stability. The exchange's problems began with a series of lawsuits and investigations that questioned its future.
In 2023, Binance's largest crypto exchange was facing a new wave of regulatory pressure. The crypto exchange is stuck in the field of negative information. Rumors, speculations, and gossip not only sow panic in the market, but also increase pressure on BNB - because of the latest Binance news, it updated local lows - its price reached $210 at 23.08.
In this text, we try to understand whether the threat hanging over Binance is that serious - or is it just fearmongering, again?
What's Wrong with Binance
Crypto exchange Binance has received the attention of US regulators since 2018. Moreover, periodically on the network, there are reports of pressure on trading platforms by the regulatory authorities of other countries.
The peak of pressure occurred at the beginning of December 2022, the period after the collapse of one of the largest cryptobirds, FTX. Reports have appeared on the network in which the US Justice Department is preparing to charge Binance and its founder, Changpeng Zhao, with money laundering. Against the backdrop of negative news about Binance, users rushed to withdraw money from the exchange. In addition, rumors spread across the network regarding the imminent collapse of Binance. This situation was aggravated by the refusal of the trading platform's auditor to check its reserves.
Despite the pressure, Binance survived. In 2023, a platform that had not yet had the time to regain its strength faced a new test. This time, US regulators saw signs of securities in its stablecoin — Binance USD (BUSD). Consequently, the issuer of the stablecoin — Paxos — was forced to stop the issue and break off relations with the crypto exchange. Another regulator attack costs a Binance of almost $1 billion.
What Binance Has Been Accused of Recently
Forbes journalists accused Binance of transferring $1.78 billion in customer money to support the b-USDC tie-up.
The Wall Street Journal accused the crypto exchange of the conscious evasion of regulation. In particular, Binance.US, the American subsidiary of the exchange, was allegedly created specifically to avoid harassment and close attention from regulators in the United States.
U.S. Securities and Exchange Commission (SEC) lawyer William Aptegrove accused Binance.US of offering and trading in unregistered securities.
A bipartisan group of senators accused Binance of a lack of transparency and requested detailed information about its business operations.
BNB Is Under Pressure
BNB, which is still the fourth largest cryptocurrency asset in terms of market capitalization, lost 3% in a day and fell below $210 for the first time in June 2022. Since the U.S. Securities and Exchange Commission (SEC) sued Binance CEO, CZ — the case was opened in June — BNB has now lost 32%.
Cryptanalysts fear a repeat of the history of the FTX: last November, a token collapse caused a series of disasters throughout the industry.
The market capitalization of Binance cryptocurrency is $32 billion, which is equivalent to approximately 1.2 million BTC. According to the cryptofluencer on Twitter (now "X") under the nickname @sunnydecree, crypto-exchange can use Bitcoins to stop the fall of its native token.
"If BNB falls, Binance could sell bitcoins to support the token rate. Normal strategy as long as something goes wrong. If the exchange fails, we face the square FTX crisis.
Investor Mike Alfred has the following concerns.
"As for BNB, so for Binance. BNB does not seem to be performing very well. BUSD is already dead. If the BNB breaks below $200, collapse occurs very quickly.
The CEHV partner Adam Cochran, who actively sows fear, uncertainty, and doubt (FUD), noted:
"So far, it appears that Binance is trying to eliminate the problem in pieces to prevent a major liquidation, but people continue to push BNB to test the key level."
Binance: Conspiracy Victim or Criminal
Attacks by the media and some influencers and officials have created speculation that someone wants to deliberately destabilize Binance and has therefore launched an aggressive campaign against it.
The head of the crypto exchange, Changpen Zhao, has repeatedly condemned speculation in the media that creates FUD around Binance. When Forbes published its damning material, Zhao tweeted,
"I don't want to waste my time on FUD." CZ also alleged that Forbes wrote another indictment that deliberately distorted the facts. They also referred to past blockchain transactions by customers.
According to CZ, Binance news is made up and unfounded allegations like that – will ultimately tarnish Forbes' reputation.
"I am deeply disappointed that Forbes continues to write similar articles, losing its own authority."
However, accusations against Binance do not come only from the engaged press. For example, Kraken crypto exchange head Jesse Powell previously wrote that the "evidence of reserves" presented by Binance is more like "proof of collateral," which puts the platform on par with FTX.
In Conclusion
Recently Binance has faced problems and negative news that has caused concern among users. However, it is important to note that many of these negative messages were artificial and unfounded, possibly conceived of by competitors or manipulated by traders.
However, events such as the collapse of FTX remind us that in the cryptocurrency market, you cannot be sure of anything, and you need to be careful. Such situations emphasize the importance of analyzing news and DYOR (doing your own research) to make informed decisions and not give in to panic.