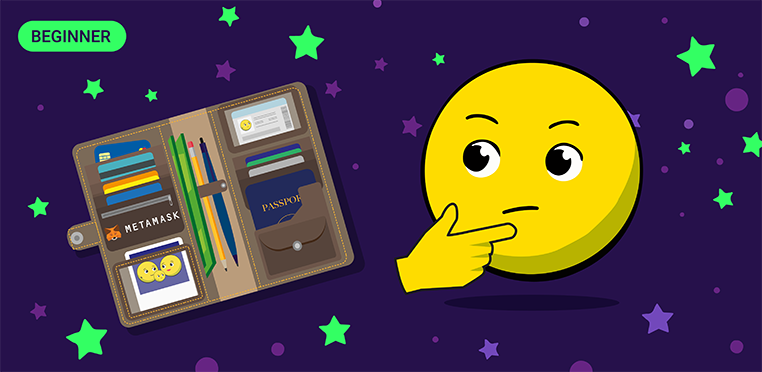 Metamask is a crypto wallet that allows you to receive, store, and send cryptocurrency assets. The Metamask wallet exists as an extension for the Google Chrome family of browsers and a smartphone application. With it, you can make transfers directly from the browser without logging into your main wallet.
The Metamask Chrome plugin is your wallet for everyday transactions which acts as an intermediary between your main wallet and regular sites. You transfer ether and tokens that you want to actively use to it, and all your other assets are quietly and imperceptibly stored on the base wallet, for example, the Ethereum classic wallet or MyEtherWallet.
This is done to protect the data of your cryptocurrency wallets, as well as to make working with ether and other tokens convenient and fast.
How to Install Metamask
Go to the website MetaMask.io and choose Android or iOS for the mobile app and Chrome for the desktop. You can also go directly to the Chrome Store, Google Play Store, or Apple App Store and find Metamask there.
After installation, the Metamask icon will appear to the right of the address bar. Click on it and accept the user agreement.
How to Create an Account on MetaMask
Now you need to register your profile in Metamask.
To do this, come up with a strong password of 8 characters or more, or use a password generator and click "Create". Remember that you always need to use unique passwords and keep them in a safe place.
If you already have a profile in Metamask, then when you reinstall the plugin (or when installing it in another browser on a new computer), you can import it by clicking on "Import Existing DEN" under the button.
After that, a window with 12 words will appear. This is your only way to restore your MetaMask account because the plugin encrypts all the data trusted to it and puts it in a special file. Only you have access to it, it does not send it to the network. Therefore, be sure to keep them in a safe place.
Ready! Your wallet is registered.
Interface
The MetaMask interface has many control elements – buttons, tabs, and drop-down menus.
The main menu is called by pressing the button in the form of three horizontal lines in the upper right corner. It contains a button to go to the settings "Settings", an exit button "Log Out" and a button to call help information.
To create a new wallet, import a previously created one and switch between them, you need to click on the button located to the left of the main menu.
To manage your account, click on the ellipsis button to the right of the account name. In it, you can view information about the wallet on etherscan.io , find out the QR code of the wallet, copy the address to the clipboard and export the private key.
The "BUY" button allows you to buy ETH via Coinbase or ShapeShift.
F.A.Q
How to Use Metamask on iPhone or Android Phone?
In addition to the browser extension, Metamask also has convenient applications for smartphones, and there is both a version for IOS and Android. 
You can find download links on the official website – metamask.io in the "Download" section.
Metamask Wallet Security
First of all, the level of security depends on the behavior of the user who uses the wallet. If you store a secret phrase in a place inaccessible to intruders, as well as all devices on which MetaMask is installed are protected by a strong password, then the risk of hacking Metamask is minimized.
You can easily buy Ethereum using a debit card or Apple Pay directly in MetaMask by clicking the Add funds button. You can request funds from a friend by sending him a payment request with a QR code in person or by sharing your public address.
How to Transfer ETH to Metamask?
You can send ETH and tokens from another wallet to a new MetaMask account. Just copy your new MetaMask public address and switch to an existing wallet or exchange to send funds to the new wallet address.
How to Withdraw Funds from MetaMask?
To withdraw money from MetaMask, you need to transfer cryptocurrency from the Metamask wallet to an account in a crypto exchange, then sell it and withdraw funds to your bank account.
How to Send ETH?
In the application, click the menu button (top left), then click Send.
Which Cryptocurrencies Are Supported by Metamask?
ETH and any ETH-based tokens (erc20, 721, and others).
How to Use Ledger with Metamask?
MetaMask currently supports Ledger via an extension. There is no support for hardware wallets on mobile devices yet.
Which Browsers Support Metamask?
Metamask is supported by Google Chrome, Firefox, Brave, and Edge.