All Coins
Exchange XEN Crypto (XEN)
If you're looking to swap XEN Crypto, SwapSpace is your one-stop-shop. We have some light reading for you - in case you'd want a refresher on what is XEN Crypto or some fresh information about XEN's price movements. And, of course, we provide you with the multiple XEN Crypto exchange options so that you can choose the offer with the best rates and lowest XEN Crypto fees, as well as other parameters that suit you.
XEN Crypto Price Stats
To help you make a decision about exchanging your XEN Crypto, we gathered some cold hard numbers: XEN Crypto price chart and other stats, such as XEN Crypto market cap.
XEN 24H HIGH $0.00000043990365
XEN MARKET CAP $9,571,447.023
XEN CIRCULATING SUPPLY 23,358,560,555,439.9 XEN
XEN 24H LOW $0.00000038967088
XEN PRICE $0.00000040976185
XEN 24H VOLUME $70,244.581
SwapSpace Reviews
XEN Crypto Price Chart
Here you can see the current price of XEN Crypto, as well as XEN Crypto price history.
What is XEN Crypto?
XEN Crypto is a community-driven project aimed at empowering individuals and promoting economic freedom through the XEN token. Rooted in the principles outlined by Satoshi Nakamoto in the Bitcoin Whitepaper, XEN Crypto educates and advocates for self-custody, trust through consensus, transparency, and decentralization. 
With a strong belief in the value generated by its community, XEN Crypto emphasizes the importance of every individual's contribution in minting XEN and attributing value to the token. By fostering a collaborative and inclusive environment, XEN Crypto aims to build a vibrant ecosystem that embodies the principles of cryptocurrency and enables individuals to take control of their financial destinies.
XEN is an open-source smart contract implemented on the Ethereum protocol, ensuring transparency and security. The code itself is immutable, safeguarding against unauthorized modifications, and can be independently verified and audited by anyone. 
The XEN token, created by the Fair Crypto Foundation, was introduced to the market in October 2022, offering a unique and innovative approach to cryptocurrency. Spearheaded by Jack Levin, a reputed figure within the crypto industry and purportedly a former Google executive, XEN Crypto was brought to life under his visionary leadership.
One of the fundamental tenets of XEN Crypto is promoting self-custody. The project encourages individuals to take control of their own assets and participate actively in the ecosystem. By empowering users to hold and manage their XEN tokens directly, XEN Crypto aims to eliminate the need for third-party intermediaries, thereby enhancing security and reducing reliance on centralized entities.
XEN is a unique cryptocurrency categorized as Proof-of-Participation (PoP), setting it apart from traditional Proof-of-Stake (PoS) or Proof-of-Work (PoW) tokens. It operates on a principle where ownership rights are exclusively granted to those actively involved in the creation of XEN and who securely hold their coins through self-custody.
Following the Ethereum Merge, XEN experienced significant growth, with its utilization accounting for nearly 50% of Ethereum's block size. This dominance resulted in XEN occupying the top positions on the burn leaderboard and subsequently led to an increase in ETH gas prices. Since its launch on October 8, XEN's rise in popularity contributed to a temporary decline in the overall ETH supply during that period.
During its peak, analysis from Etherscan reveals that XEN minting reached a remarkable milestone, contributing to more than 40% of all Ethereum transactions. As a result, Ethereum gas fees surged above the $1 mark, reflecting the substantial impact of XEN on the network's transactional costs. Notably, XEN minters have collectively paid close to $2 million worth of ETH while engaging with the XEN dApp, showcasing the active participation and value attributed to the XEN ecosystem.
Beyond its influence on Ethereum's transactional landscape, XEN has played a pivotal role in reducing the network's inflationary status. Prior to the introduction of XEN, ETH's inflation rate stood at 0.21%. However, with the advent of XEN and its widespread adoption, the network's inflation rate has significantly dropped to 0.04%, representing a remarkable decrease. This demonstrates the profound impact that XEN has had on altering the inflation dynamics of Ethereum, further solidifying its influence within the crypto ecos. 
XEN is a token that is minted at no cost, deriving its value from factors such as adoption growth, gas expenditure during transactions, and the duration between claim and minting. The quantity of XEN one receives depends on their rank and the waiting period before minting. As more individuals join the network, the difficulty of minting increases, similar to Bitcoin's time-adjusted minting difficulty. Initially, XEN experiences high inflation due to the Early Adoption Amplifier (EAA) bonus and the Reward Amplificator (AMP). However, XEN is designed to transition from being highly inflationary to becoming disinflationary in the future.
XEN now operates on a diverse set of platforms, including Polygon, Binance Smart Chain (BSC), Avalanche, Ethereum Proof-of-Work (PoW), Moonbeam, Evmos, Fantom, Dogechain, and OKX Chain. To claim your rank and participate, users can connect to the official XEN dApp website at xen.network.
There is no management team capable of altering the code, no admin keys controlling the smart contract, no pre-minted tokens for potential manipulation, no designated address receiving rewards, and no set initial or finite supply. As of June 28, 2023, the self-reported circulating supply is 12,281,447,875,434 XEN. 
With XEN, users have the flexibility to create multiple wallets, provided they are willing to cover the associated gas fees. However, it's important to note that once a rank is claimed and tokens are awaited, users cannot claim another rank using the same wallet. They must wait until the end of their term to mint tokens using the wallet again, ensuring a fair and structured process within the XEN ecosystem.
Average Fees on the XEN Network
The average fees to transact, deposit, or withdraw XEN tokens vary depending on the platform, but usually are not higher than 0,05%-0,2% per transaction. 
The XEN Token Wallets 
Traders can hold their XEN tokens in numerous crypto wallets, including Trust Wallet, Metamask, Ledger, imToken, TokenPocket, Torus, Coinbase, imToken Wallet, Assure Wallet, Freewallet, SafePal, BRD Wallet, Coinhub, OKX Wallet, etc.  
A Simple Way To Exchange XEN Crypto Here At SwapSpace
Choose the cryptocurrencies you would like to exchange among more than 1650 coins and tokens. Pick them from drop-down menus. Type the number of coins you want to swap.
Step 2
Select the best rate
You choose the rate – we do the magic! Pick up the exchange service by the rate which meets your requirements. Make sure you are okay with the selected service network fee and privacy policy: some of them require you to pass the AML/KYC procedure.
Send the exact amount to the address provided and receive the crypto in your wallet within minutes. Don't have a wallet yet? Our support will recommend a good one!
Step 4
Receive your coins
You'll get your coins in a few minutes! The exact time is a subject of various parameters such as blockchain network workload, transaction volume, our partners' processing speed, etc. Concerned about your transaction? Check the swap tracker or feel free to contact the support: support@swapspace.co.
Featured Price Predictions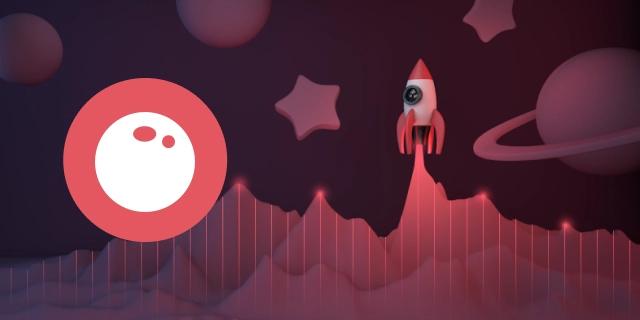 Civic Price Prediction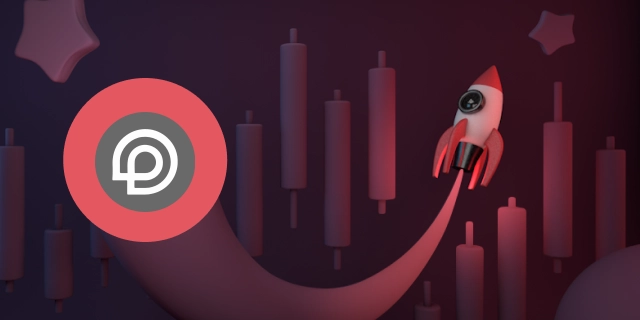 Pledge Price Prediction: Should You Buy PLGR?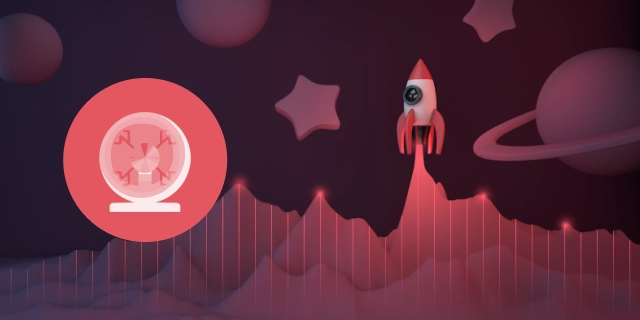 YEL Token Price Prediction: How Much Will 1 YEL Cost in 2030?
Frequently Asked Questions
Is XEN Crypto a good investment?