All Coins
Exchange SKALE Network (SKL)
If you're looking to swap SKALE Network, SwapSpace is your one-stop-shop. We have some light reading for you - in case you'd want a refresher on what is SKALE Network or some fresh information about SKL's price movements. And, of course, we provide you with the multiple SKALE Network exchange options so that you can choose the offer with the best rates and lowest SKALE Network fees, as well as other parameters that suit you.
SKALE Network Price Stats
To help you make a decision about exchanging your SKALE Network, we gathered some cold hard numbers: SKALE Network price chart and other stats, such as SKALE Network market cap.
SKL 24H HIGH $0.02235837348104
SKL MARKET CAP $113,703,474.098
SKL CIRCULATING SUPPLY 5,159,233,861.182 SKL
SKL 24H LOW $0.02167495806923
SKL PRICE $0.02203882924428
SKL 24H VOLUME $958,786.359
SwapSpace Reviews
SKALE Network Price Chart
Here you can see the current price of SKALE Network, as well as SKALE Network price history.
What is SKALE Network?
Skale Network (often stylized as SKALE) is an open-source blockchain platform that aims to provide a scalable and high-performance infrastructure for decentralized applications (DApps). It is designed to address the scalability challenges faced by many blockchain networks, such as Ethereum.
Skale Network was founded by Jack O'Holleran and Stan Kladko. They founded the project in 2017 with the goal of addressing the scalability challenges faced by blockchain networks, especially Ethereum. The platform aims to provide a scalable infrastructure for decentralized applications (DApps) to operate more efficiently and handle a higher throughput of transactions. Since its inception, Skale Network has garnered attention and support from various investors and blockchain enthusiasts due to its potential to improve the scalability and usability of blockchain technology.
Skale Network utilizes a unique architecture that consists of multiple interconnected sidechains, which are called "elastic sidechains." These sidechains are designed to run DApps in a more scalable and efficient manner, enabling developers to build and deploy applications that can handle a higher throughput of transactions. Skale sidechains can dynamically adjust their capacity based on demand, allowing for efficient resource utilization and cost savings. 
Skale sidechains are secured by a network of nodes and validators. Validators are responsible for validating transactions and blocks on the sidechain. These validators are economically incentivized to perform their duties correctly and maintain the security of the network.
The network uses smart contracts called "manager contracts" to coordinate interactions between the main chain and the sidechains. These contracts manage functions like creating new sidechains, managing the SKALE token, and handling interchain communication.
Skale Network uses a Delegated Proof of Stake consensus mechanism. Validators are selected to create and validate blocks based on the amount of SKALE tokens they have staked and the number of votes they receive from token holders. This mechanism aims to ensure efficient block production and network security.
Skale aims to achieve high transaction throughput, which is crucial for supporting large-scale applications. While providing scalability, the network aims to maintain a degree of decentralization by using a network of independent validators to secure the sidechains. Skale Network is designed to be compatible with Ethereum, allowing developers to easily port their Ethereum-based DApps to the Skale platform.
The project also provides tools and resources to help developers build and deploy DApps, including a variety of developer libraries and APIs.
The modular structure of Skale Network allows developers to deploy DApps on individual sidechains. This separation of DApps into different sidechains helps prevent congestion and scalability issues that can arise on a single blockchain.
SKALE empowers decentralized applications (dApps) to securely store files directly on the blockchain, unlocking fresh possibilities in the realm of Web3. This innovation allows complete websites, applications, and advanced AI/ML technologies to seamlessly integrate onto the blockchain. Moreover, the technology ensures that NFT images can be reliably stored on-chain, eliminating the need for centralized cloud hosting platforms and enhancing trustlessness.
The governance of the SKALE Network operates through the SKALE DAO, embodying a fully open and decentralized approach. Over 50 distinct companies, entities, organizations, and DAOs collaborate to sustain, operate, and oversee the SKALE Network. This collective effort is reinforced by a multitude of engaged community members, numbering in the thousands, who contribute to the project in diverse ways, including active participation in open-source code development. For any fundamental changes to core smart contracts, a decentralized multisig approval process is mandated, involving a range of distinctive entities and contributors.
Further bolstering the network are two integral entities: the N.O.D.E. Foundation and SKALE Labs. SKALE Labs, headquartered in San Francisco, California, spearheads the formulation of technical specifications, offers support through contributions to open-source code, and serves as an educational resource on the intricate technical facets of the SKALE Network. On the other hand, situated in Vaduz, Liechtenstein, the N.O.D.E. Foundation plays a supportive role in the network's ecosystem.
The SKALE token is the native utility token of the Skale Network. It is used for various purposes within the ecosystem, including staking to become a validator, paying transaction fees, and participating in network governance.
Upon the launch of the SKALE Network, the initial supply of SKL tokens stood at 4.1 billion. Notably, the maximum supply of these tokens has been established at 7 billion.
In a white paper published by SKALE Network in July 2020, a well-defined allocation plan was outlined. Among these allocations, validator rewards claimed a share of one-third (33%), while delegators were designated a portion of 28.1%. Additionally, 16% was dedicated to the broader founding team, 10% was channeled into the SKALE Foundation, 7.7% contributed to the protocol development fund, 4% was allocated to the core team pool, and 1.3% was set aside for the ecosystem fund.
Average Fees on the Skale Network
The Skale Network offers zero transaction fees for the end users. There is gas on SKALE Chains just like on Ethereum, but it's powered by sFUEL (SKALE FUEL), a gas token that has no monetary value.
SKL Token Wallets 
The SKL tokens can be stored in a big variety of crypto wallets, including Ledger Nano S, Trezor, Trust Wallet, Atomic Wallet, MyEtherWallet, Binance, Kukoin, Meta Mask, Token Poket, iToken Wallet, Torus, Coinbase, Freewallet, Coinhub, etc. 
A Simple Way To Exchange SKALE Network Here At SwapSpace
Choose the cryptocurrencies you would like to exchange among more than 1700 coins and tokens. Pick them from drop-down menus. Type the number of coins you want to swap.
Step 2
Select the best rate
You choose the rate – we do the magic! Pick up the exchange service by the rate which meets your requirements. Make sure you are okay with the selected service network fee and privacy policy: some of them require you to pass the AML/KYC procedure.
Send the exact amount to the address provided and receive the crypto in your wallet within minutes. Don't have a wallet yet? Our support will recommend a good one!
Step 4
Receive your coins
You'll get your coins in a few minutes! The exact time is a subject of various parameters such as blockchain network workload, transaction volume, our partners' processing speed, etc. Concerned about your transaction? Check the swap tracker or feel free to contact the support: support@swapspace.co.
Exchanging SKALE Network: SwapSpace's Video Tutorial
Featured Price Predictions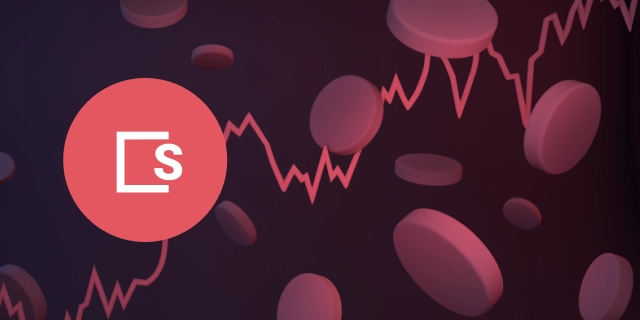 SKALE Network Price Prediction: What Is the Future of the Skale (SKL) Crypto?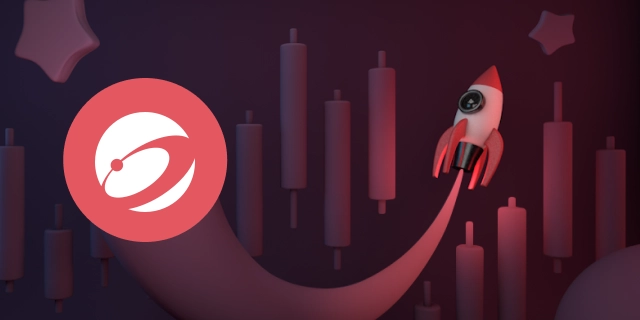 Nexus Price Prediction: Should You Still Invest in NXS?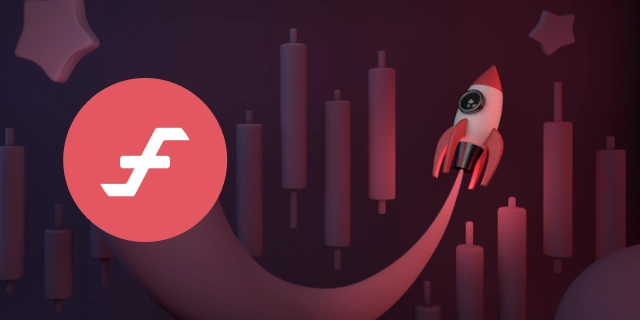 Firo (formerly Zcoin) Price Prediction: Where Will FIRO Be in 5 Years?
Frequently Asked Questions
How to buy SKALE Network?
Will SKALE Network go up?
Is SKALE Network a good investment?