All Coins
Exchange CyberConnect (CYBER)
If you're looking to swap CyberConnect, SwapSpace is your one-stop-shop. We have some light reading for you - in case you'd want a refresher on what is CyberConnect or some fresh information about CYBER's price movements. And, of course, we provide you with the multiple CyberConnect exchange options so that you can choose the offer with the best rates and lowest CyberConnect fees, as well as other parameters that suit you.
CyberConnect Price Stats
To help you make a decision about exchanging your CyberConnect, we gathered some cold hard numbers: CyberConnect price chart and other stats, such as CyberConnect market cap.
CYBER 24H HIGH $5.03400712
CYBER MARKET CAP $427,453,216.709
CYBER CIRCULATING SUPPLY 87,700,000 CYBER
CYBER 24H LOW $4.57923284
CYBER PRICE $4.87403896
CYBER 24H VOLUME $7,860,938.107
SwapSpace Reviews
CyberConnect Price Chart
Here you can see the current price of CyberConnect, as well as CyberConnect price history.
What is CyberConnect?
CyberConnect stands as a pioneering project, revolutionizing the concept of social networking in the Web3 era. As the first and largest Web3 social network, CyberConnect provides developers with a platform to create innovative social applications while empowering users to reclaim ownership of their digital identities, content, connections, and interactions.
At the heart of CyberConnect's mission is the restoration of digital ownership to users. By leveraging the ERC-4337/Account Abstraction standard, the project enables users to regain control over their personal data, a stark departure from the conventional Web2 social networks. This empowerment extends to content creation, connections, and interactions, as users retain ownership of their contributions without intermediaries.
Developers are empowered to build social applications that prioritize user identities and data ownership. Creators, in turn, can cultivate their audiences in a more equitable, direct, and decentralized environment, free from centralized control and censorship.
The pinnacle of CyberConnect's evolution is CyberConnect V3, a comprehensive upgrade to its social network protocol that paves the way for a new era of Web3 social interactions. This version ushers in a multi-chain future, enhancing scalability and extending the project's reach. CyberConnect V3 consists of three essential components:
CyberAccount: This component introduces an identity infrastructure compatible with the ERC-4337 standard. Users gain control over their digital identities while enjoying the benefits of a decentralized network.
CyberGraph: Addressing censorship concerns, CyberGraph is a resilient database designed to record users' content and social connections. This censorship-resistant approach ensures that data remains intact and accessible.
CyberNetwork: An innovative solution to scalability challenges, CyberNetwork establishes an efficient and scalable network infrastructure. This expansion enables CyberConnect to reach a global audience while conserving gas resources.
CyberConnect V3 is set to be deployed across six EVM networks in the coming months, a testament to the project's commitment to widespread adoption. The overarching goal of CyberConnect is to initiate a digital renaissance, reviving the principles of identity ownership, content control, and social data autonomy for users. Rooted in this vision, the project strives to democratize social networking on the internet, heralding a new era of digital empowerment.
The ICO for CyberConnect took place on May 18, 2023, at 17:00 UTC. During this event, participants had the opportunity to acquire CYBER tokens at a price of $1.80 per token. The ICO featured a strategic lockup arrangement, with 25% of the tokens becoming accessible at the Token Generation Event (TGE). Subsequently, a phased release of tokens occurred over a six-month period starting from Q4 2023. With a token allocation of 3,000,000 CYBER tokens, constituting 3% of the total supply, the ICO attracted participants with a minimum purchase requirement of $100 and a maximum purchase cap of $500.
The ICO marked a significant milestone in CyberConnect's journey, showcasing its potential and garnering substantial interest from investors. The funds raised during this ICO will contribute to the project's continued development and expansion as it seeks to revolutionize Web3 social networking.
The masterminds behind CyberConnect have been at the forefront of innovating new Web3 social primitives, offering users the tools to maximize the potential of their digital identities. Additionally, the project empowers developers to bootstrap their innovative social products, thereby fostering a more vibrant and diverse ecosystem.
In August 2022, CyberConnect launched CyberConnect V2. This upgrade marked a fundamental shift in the original CyberConnect social network protocol, incorporating a hybrid scaling architecture that combined EVM (Ethereum Virtual Machine) and Arweave technologies. This innovative scaling solution paved the way for Web3 social applications within the CyberConnect ecosystem to amass a remarkable 1.6 million profile sign-ups.
Furthermore, it facilitated the introduction of new content tokenization primitives on diverse networks such as BNB Chain and Polygon, extending beyond the Ethereum Mainnet. The hybrid approach enabled dApps to securely store high-value social data like profiles, content, and collections on-chain, while also leveraging decentralized storage systems such as Arweave for other purposes. This design was pivotal in empowering Web3 social dApps to accommodate a range of use cases without the constraints of limited block space.
Over the span of 11 months, these upgrades had a profound impact, engaging over 1.3 million distinct wallets to execute a staggering 14.7 million on-chain transactions on the CyberConnect protocol. The ecosystem witnessed more than 2.5 million follow actions, 5.8 million likes, and the minting of over 10.5 million NFTs. The vibrant community of users also generated over 1.6 million unique pieces of content across a diverse array of social dApps such as Link3, Phaver, and ReadOn, among others. The result of this dedicated engagement was CyberConnect's ascent to the top 10 ranking on DappRadar across all networks and categories, an achievement attributed to the passionate participation of the user and developer community.
CyberConnect V2's significance extended beyond mere engagement metrics. The release of W3ST (Web3 Status Token), pronounced as "west," heralded the introduction of soulbound tokens in the realm of Web3. This innovation empowered over 2,400 organizations, including prominent names like CoinMarketCap, PoolTogether, and Maverick, to recognize and reward their most dedicated supporters.
CyberConnect faced challenges head-on, a stance that led to widespread visibility and invaluable learning experiences. This approach enabled iterative enhancements to the CyberConnect protocol, executed in real time to meet the dynamic demands of Web3 social users and developers alike.
Despite successful deployments on Ethereum Mainnet, BNB Chain, and Polygon, the challenges of simultaneously operating across multiple chains posed concerns of fragmenting user identity. Moreover, the complexity of transitioning between blockchain networks presented usability issues. The added burden of acquiring native tokens through fiat on-ramps, centralized exchanges (CEX), or bridges for each distinct blockchain further compounded the challenge.
The crux of introducing CyberConnect to multiple chains rested on decoupling various functions of a "user identity" while maintaining the integrity of a holistic identity. Identity, often a multifaceted term, encompassed authentication and authorization functions in the realm of social networks. While it initially served as a unique identifier, a social identity in Web3 relied on cryptographic signatures and private keys for validation – akin to a username and password in Web2. A social identity also encapsulates a user's social journey, incorporating actions such as content creation and engagement, necessitating a unique human-readable identifier like "abhi.cyber" or "abhir.eth." Additionally, public details like display names, bios, and avatars were integral parts of this identity.
CyberConnect has initiated its Cybertrek on the Optimism Mainnet, allowing users to establish their first ERC-4337-powered smart accounts on Optimism, kickstarting their abstraction journey while earning rewards.
The Cybertrek Rewards program, active from July 26 to September 24, 2023, presents participants with a range of enticing opportunities:
CyberPoints: With 300,000 CyberPoints up for grabs, participants can claim 2 CyberPoints by topping up their gas credit. Presently, 140,000 CyberPoints are available for this action.
CyberWallet Early Access: By minting the CyberWallet Early Access NFT on their preferred blockchain, participants can access the CyberWallet app in advance.
Launch Partner Events and AMAs: Engaging events such as CyberTrek x Particle Network and CyberConnect x Phaver AMA are on the agenda, offering interactive experiences.
Twitter Sharing Rewards: By sharing about Cybertrek on Twitter, participants stand a chance to earn 150 CyberPoints. A pool of 300,000 Mini-Shards is allocated for this purpose, with participants receiving 2 Mini-Shards upon topping up their gas credit.
CYBER, the governance token of CyberConnect, endowed holders with voting power, which could also be delegated to others. This empowerment extended to decisions regarding protocol enhancements, thereby engendering a community-driven evolution of the platform. Furthermore, CYBER could be utilized for payment during the acquisition of CyberIDs and as a unit of payment for gas fees within CyberAccount across various EVM-compatible chains.
CYBER exists on 3 different networks - Ethereum, Optimism and Binance Smart Chain.
CYBER can serve as the pricing benchmark and a mode of payment for covering gas fees associated with transactions within CyberAccount across EVM-compatible chains. Additionally, CyberDAO has plans to introduce further use cases for CYBER in the days ahead. CYBER has a total supply of 100 million tokens and as of the end of August 2023, the circulating supply is around 11 million tokens.
Users can exchange CYBER tokens on various cryptocurrency exchanges that list the token. The availability of CYBER on different exchanges might change over time, so it's recommended to check popular cryptocurrency exchange platforms for the most up-to-date information on where you can buy, sell, or trade CYBER tokens. Some well-known exchanges that often list a wide range of tokens include:
Binance
Coinbase Pro
Kraken
Huobi
Bittrex
Bitfinex
KuCoin
Gate.io
CyberConnect is also available on a number of instant exchangers, including SwapSpace's partners.
Average Fees on CyberConnect
The fees for transacting, withdrawing, and depositing the CYBER tokens depend on the network the token is issued. The fees will also vary depending on the platform one uses to transact or deposit the funds.
The CYBER Token Wallets
The CYBER token can be held in numerous crypto wallets, including Ambire Wallet, Atomic Wallet, Binance, Bitcoin.com wallet, BitKeep, Coin98, Coinhub, Coinbase, imToken, Keystone, Exodus, Crypto.com, KuCoin, MyCrypto, MetaMask, Math Wallet, OKX, etc.
A Simple Way To Exchange CyberConnect Here At SwapSpace
Choose the cryptocurrencies you would like to exchange among more than 1700 coins and tokens. Pick them from drop-down menus. Type the number of coins you want to swap.
Step 2
Select the best rate
You choose the rate – we do the magic! Pick up the exchange service by the rate which meets your requirements. Make sure you are okay with the selected service network fee and privacy policy: some of them require you to pass the AML/KYC procedure.
Send the exact amount to the address provided and receive the crypto in your wallet within minutes. Don't have a wallet yet? Our support will recommend a good one!
Step 4
Receive your coins
You'll get your coins in a few minutes! The exact time is a subject of various parameters such as blockchain network workload, transaction volume, our partners' processing speed, etc. Concerned about your transaction? Check the swap tracker or feel free to contact the support: support@swapspace.co.
Featured Price Predictions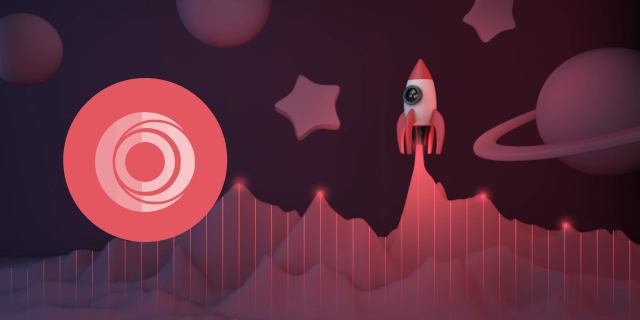 X2Y2Token Price Prediction: Should You Still Invest in X2Y2?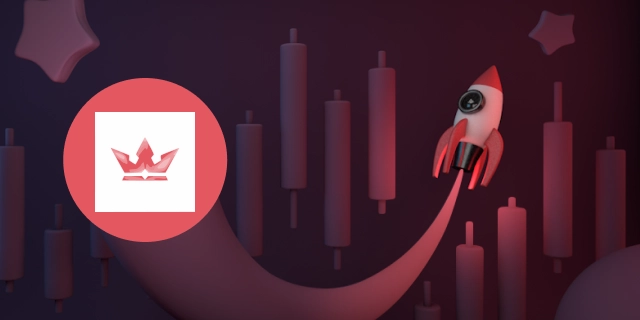 Royale Price Prediction: Can ROYA Reach $1?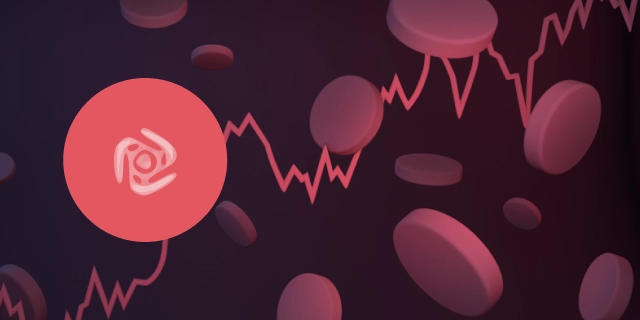 AME Chain Price Prediction: Will AME Boom in 2023?
Frequently Asked Questions
Is CyberConnect a good investment?