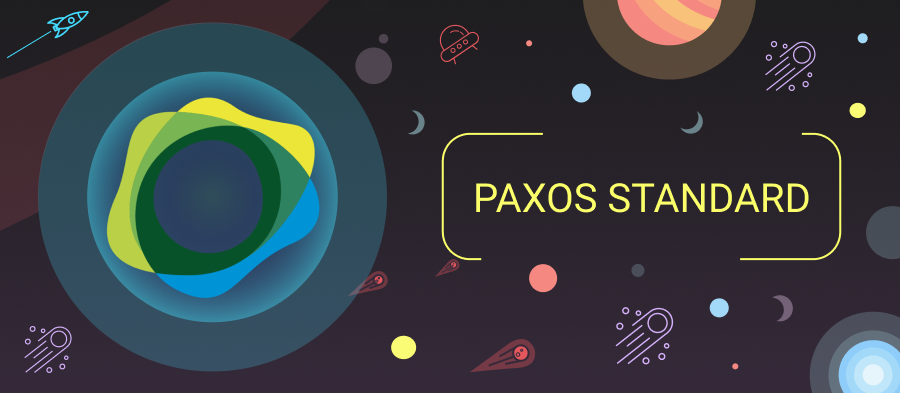 What is PAX Coin?
Paxos Standard — or PAX — is an ERC-20 stablecoin created by the Paxos Trust Company. PAX coin maintains a 1:1 ratio to the US Dollar with the reserves to back up the token stored, audited, and protected by the company. With the stablecoin fully backed by an equivalent amount of USD, it can be redeemed for US Dollars at any time. PAX token — referred to as the "digital dollar" by its creators — was first issued in late 2018 and has since been officially regulated by the New York State Department of Financial Services (NYDFS). This means that Paxos has to meet strict NYDFS requirements and undergo regular exams to ensure maximum protection to its customers' funds. PAX coin was created by a team of former Silicon Valley and Wall Street workers lead by CEO Charles Cascarilla after the infamous Tether controversy as a fully-transparent alternative to USDT. The company's vision was to develop an all-encompassing global network that would facilitate the instant and simple exchange of crypto assets between all users, making blockchain a commodity.
Pros:
Being an ERC-20 token, PAX is easily compatible with most wallets and exchanges that have implemented ERC-20 code;
Each PAX can be instantly redeemed from the Paxos Company, which is a regularly-audited and regulated trust;
The developers behind PAX are professionals with extensive experience in the finance field and history of creating advanced digital trading platforms.
Cons:
Since the PAX coin is in its early stages of maturation, it is used mainly to switch between other crypto assets;
How does Paxos work?
PAX is designed to increase its use cases as the token grows. According to the Paxos official website, the current goal of PAX is to limit the volatility of crypto assets and to remove the barriers between cross-currency transactions. In the upcoming years, the company expects to introduce PAX as a currency for consumer transactions and as a stable asset for countries with volatile national currencies. Here's how PAX crypto works:
The buyer sends a minimum of $100 to a bank account held by the issuer of the token — Paxos Trust Company — through Paxos.com;
The issuer then creates an equivalent amount of PAX coins via a PAX smart contract;
These newly-made PAX tokens are delivered to the buyer's account while the USD are safely kept in the bank account.
The same process in reverse is used when redeeming PAX for USD. Upon redemption, these PAX tokens are instantly taken out of circulation.
Withum, a US-based top-ranking auditing company, has been conducting monthly attestation reports meant to verify that the entire amount of PAX cryptocurrency in circulation is equal to the amount of USD held in Paxos-owned bank accounts.
How to buy PAX coin?
PAX is currently listed on over 150 cryptocurrency exchanges including the following:Binance;
Huobi;
ZB.
You can also get Paxos crypto on the SwapSpace cryptocurrency exchange aggregator, which is a quick and easy way to obtain the required amount of PAX.
How to exchange PAX on SwapSpace?
On SwapSpace homepage, select PAX in "You send" section and the cryptocurrency you would like to receive in "You get" section. Enter the amount of PAX you want to exchange.
Choose the instant exchange service that suits you most.
Specify the recipient address and check if all the data is correct.
Send your PAX coins to the address you will see on the screen.
Wait until the exchange is complete.
Where to store PAX crypto
PAX can be stored in any ERC-20 wallet. The most common PAX wallet options include Ledger's Nano S and Nano X models, Trezor, Metamask, and Exodus. Here are some benefits and drawbacks of each option.
Conclusion 
Even though the PAX Standard Token is fairly new, its creators — the Paxos Trust Company — have been active in the financial services industry for well over six years. The token showed great progress ranking the 33rd largest crypto by the end of 2019. Some experts believe that PAX coin can outrun its primary competitor — USDT — as the most popular USD-backed stablecoin. Even though PAX offers little true innovation in the crypto space, its transparency, ethics, and agenda have received positive feedback and garnered a large user base.