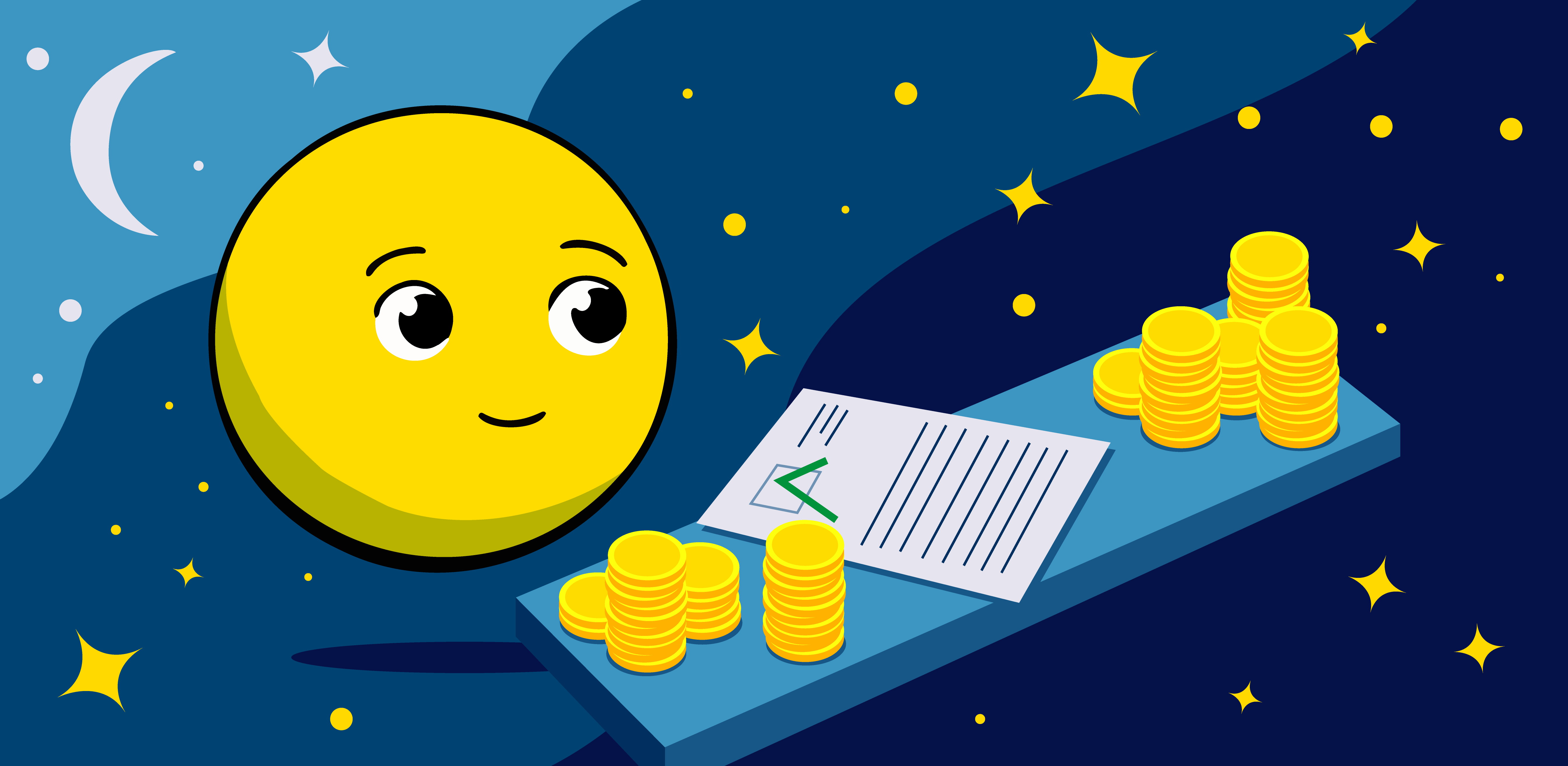 What Is a DAO And How Does It Work?
Ruth Kise
10 min read
Until recently, the concept of blockchain was only known in the context of cryptocurrencies, but today this technology is actively used in business. What's more, the new acronym DAO is entering the mainstream. So the "untraditional" business model appears along with JSC and attracts the attention of business enthusiasts more and more. DAO Definition and Key Features DAO (decentralized autonomous organization) is a company that is based on blockchain technology, managed using smart contacts. It does not have owners in the traditional sense, as well as controlling and governing bodies like the board of directors. In other words, decentralized autonomous organizations lack a hierarchical structure, and all participants in the ecosystem have the same rights and can vote for changes in the protocol on an equal basis with other participants. strong >Main features of DAO: In contrast to JSC, the «command and control» structure in formal union of groups of people is not applicable in this case. There are no executive boards and the company is managed by the community by voting on any relevant matter relating to the activities of the organization; Instead of traditional hiring, a person receives a smart contract based on the project. After that, the members of the community discuss the offer and vote. After its adoption, the work of the executive begins directly; Quitting is also becoming a consensual issue. So, if a person does not cope with the tasks set for him, token owners who voted to hire him can withdraw their votes, leaving the employee "overboard." Thus, possible conflicts are excluded in the DAO due to lobbying for the interests of certain persons; Agility and flexibility to innovate. This is due to the fact that companies are organized not around people, but around values​ and smart contracts . In a peer-to-peer system, much faster. In a "flat" organization, the community can rally faster and "fund" the best and most promising idea. As noted above, decisions are made by vote; Absence of meetings and colleagues in the traditional sense. DAO organizational policy Note that DAO is also characterized by the presence of internal company policies, but it has a number of differences. In classic business, in particular, management determines the actions of the entire organization. In the case of DAO, the value is the main factor on which all efforts will be focused. Therefore, every community member, who decides the future of the compound protocol, is motivated to bring the maximum benefit without looking back at the leader's wishes. Since the DAO model does not involve a centralized hierarchy, it relies on alternative approaches, such as token-based memberships. Typically, such governance tokens can be freely purchased and filed on decentralized exchanges , or earned by providing liquidity or computing power for mining or staking. In any case, by holding governance tokens, you become a kind of shareholder and gain access to voting, which determines the organization's development strategy. Managing the DAO: What Are Governance Tokens? Governance token — a token that allows its owner to take part in the management of an organization. Thanks to governance tokens, users can propose, discuss and make changes to the project, and they do not need to rely on the project team or require its participation. "DAO is an organization that can operate on its own, using code, without anyone's responsibility for decision-making," explains blockchain enthusiast Travis Miller. "Imagine a corporation without a CEO." In addition, participants can use tokens to delegate voting rights to other users and monitor the distribution of funds allocated to support the project. DAO in Crypto: Examples The first thing you should note is that the meaning of the DAO economy is to attract users to actively manage and develop the ecosystem of a particular platform. As a rule, users who participate in voting can receive a reward. Thanks to Ethereum , the built on smart contracts infrastructure of DAO has appeared in the crypto industry. There are few examples of DAO including Maker, Compound, Forth ( Ampleforth ). DAO Maker DAO Maker — is a decentralized platform based on Ethereum. It was the first who made it possible to create DAI stablecoins , and various other cryptocurrency assets are accepted as collateral. One of the main features of the DAO Maker platform is that the DAI stablecoin is always equal to US $ 1 per 1 DAI unit.  Since this is DAO on the platform uses governance tokens — MKR, a million of which were distributed between the first users of the platform. In the DAO Maker ecosystem, MKR tokens are used as the "fuel" of the entire system, just as gas is used in Ethereum. As soon as the commission is paid, the received MKR tokens are destroyed (burned). New MKR tokens are released as needed, so the system is constantly in a certain balance. Compound Another of the largest credit protocols in the DeFi. In addition to interest on issued loans secured by cryptocurrency, it charges creditors COMP tokens to motivate the community to issue more crypto loans. COMP tokens allow their owners to make decisions about changes to the Compound protocol. When the user enters tokens into the Compound pool, in return he receives cTokens. These cTokens represent the depositor's share of the pool and can be used at any time to redeem the underlying cryptocurrency originally deposited in the pool. For example, when deposited in an ETH pool, in return you will receive a cETH. Over time, the exchange rate of cTokens of the underlying asset increases, which means that you can exchange them for a larger amount of the underlying asset than you originally invested - this is how the interest distribution occurs. Ampleforth This is an Ethereum-based cryptocurrency with an algorithmically regulated number of tokens in the circulating offering. It is intended for use as the base currency of the new decentralized economy and is an asset that is not subject to demand inflation and remains independent of the price movement of other cryptocurrencies, in particular bitcoin (BTC). Besides AMPL the platform has governance tokens FORTH. Ampleforth has a 6-step protocol change process. When the proposal successfully passes the first five stages, the FORTH holders vote for the proposed change. If a majority is reached during voting, then the change is automatically made to the protocol. DAO Pros and Cons Pros: There is no hierarchical ladder, so a separate group or control center cannot make decisions that ignore the interests of the rest of the participants. Decentralized management system. With this approach, the actual power passes into the hands of only those persons who are really interested in this and are ready to develop the project. All rules, requirements and conditions for working with the DAO platform are known in advance and can only be changed with the approval of most owners of control tokens. As a result, only really useful offers "pass." All transaction records are publicly available, eliminating asset fraud. Cons: Slow response to threats. If something atypical happens, you need to vote among all governance token holders to solve the problem. At the same time, the decision must first be prepared by someone, which also requires certain costs. As a result, the reaction is very slow, which threatens potential problems. The development also requires a vote. Moreover, you need not only to offer a further way of development, but also to find an executor who will be ready to do the work. It slows down the development of the DAO platform. Despite the high potential of blockchain in managing systems, it hides many risks associated with protocol security. And history knows the hard chapter with the first DAO case in 2016, when the platform was hacked . But it connected with the organization of decentralized and open platforms. Anyway DAO attracts a lot of enthusiasts from different business areas, and has been already realized in such spheres as art, culture, gaming, automatizing and so on.
Read more ❯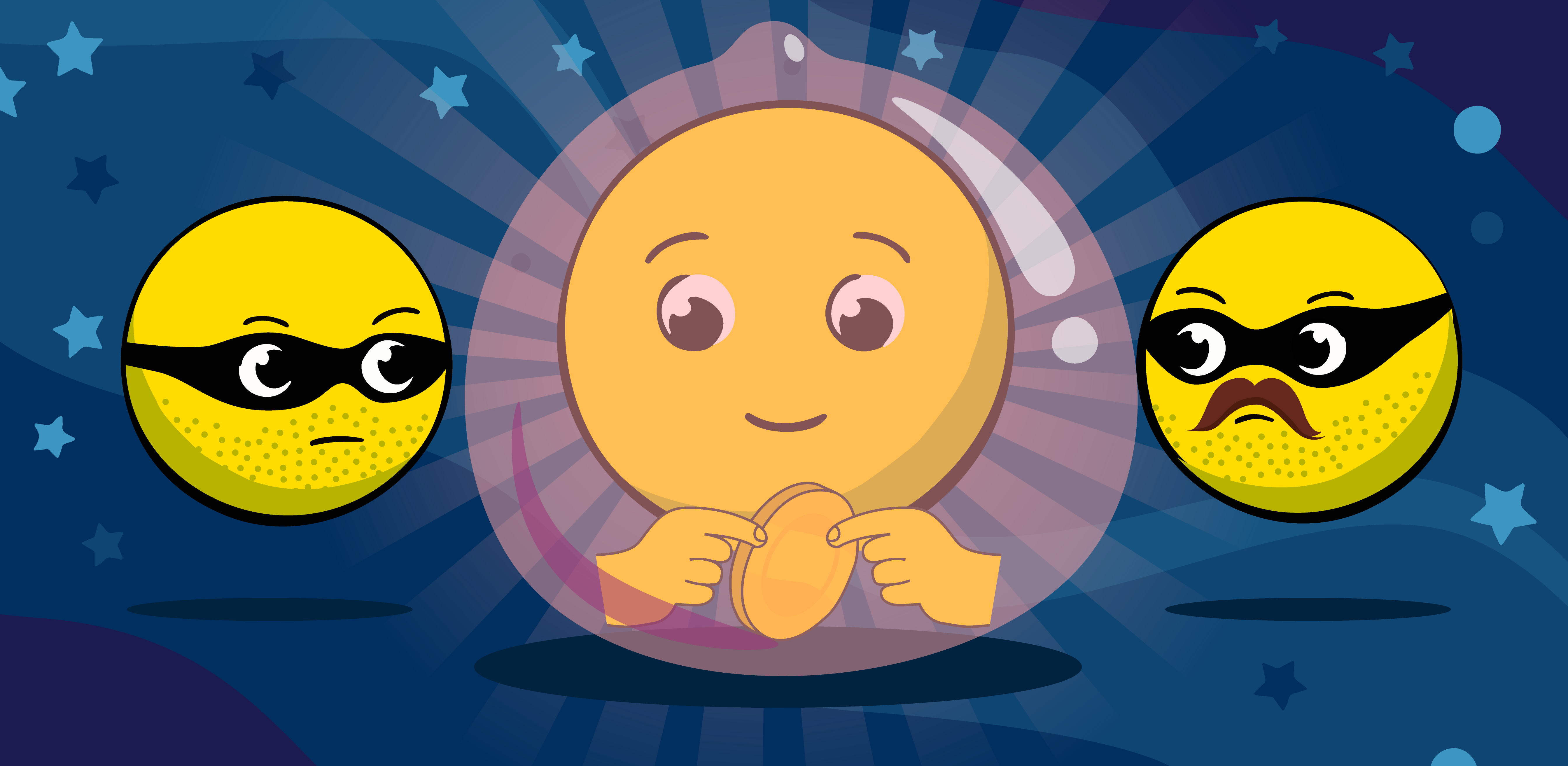 How to Recognize a Crypto Scam: 7 Warning Signs of Pump-And-Dumps And Other Fraud
Ruth Kise
7 min read
As you start using cryptocurrencies, you realize that, since crypto is a new financial mechanism, such transactions are associated with risk. Every month dozens of new tokens and apps launch. Blockchain technology is developing, and even experienced investors may find it hard to keep up with its rapid pace. We are not talking about the unpredictability of markets. The crypto market opportunities grow the interest among a broad pool of investors and automatically pander to frauds. Among successful blockchain-related startups and legitimate cryptocurrencies, attackers still try to warm themselves into users' confidence. We've talked about some scams before - now it's time for a deeper look. The Most Notable Scams of 2021 According to Chainalysis reports crypto scammers stole around $7.7 billion from people through various crypto frauds and pumps-and-dumps this year. Here are some of them: Squid Coin A cryptocurrency inspired by the popular show "Squid Game" created significant hype among investors reaching values of around $3,000 in a matter of few weeks. Even legacy media fell for this altcoin . But the developers abandoned the project and fled, robbing investors of $3.36 million. It was a rug pull - a malicious method in the cryptocurrency world, where crypto developers abandon a project and escape with the funds they got initially. SavetheKids Charity Token The cryptocurrency was promoted by e-sport social media influencers as a token that redistributed the wealth of charities. Followers were scammed into buying the coins but later drawn into various pump-and-dump schemes that devalued the currency. In this scheme, proponents typically artificially pump the crypto price up through false advertising and ruthless promotion to sell their tokens and pocket the profits, while investors watch their money going down the drain. Africript South African brothers Ameer and Raees Cajee created the cryptocurrency exchange service called Africript in 2019. Both vanished after announcing that $3.6 billion in bitcoins was stolen from their platform as a result of a hack. However, the story is still unclear, and investors pointed fingers at the Cajees, trying to compensate their funds. Bored Ape Yacht Club NFTs Crypto fraudsters tricked Calvin Becerra into sending over three NFT digital art pieces from the 'Bored Ape Yacht Club' collection under cover of technical support. It is counted that each of them was worth $225,000. But Beccera declared the three apes were together worth $1 million. Poly Network Poly Network is a decentralized finance platform that went through one of the biggest hacks of the year. A hacker found a fault in the protocols that let more than $600 million from users' accounts transfer to his wallet. However, the hacker was a 'white hat hacker' (a nod to the term defining an ethical hacker that tries to expose security flaws so they can be fixed before a nefarious actor comes along). In a few weeks, the hacker returned the complete sum of money and even got rewarded $500,000 by the Poly Network for exposing the vulnerability. How To Recognize a Crypto Scam? There are several methods fraudsters use to manipulate you. Some signs below can help you avoid crypto frauds and keep your funds safe. 1. Hurry. In most cases, scammers hurry their clients and try not to give them time to understand what is happening. Often they use manipulation and threats for this purpose. Do not go along with those who try to confuse and rush you, do not forget to get acquainted with all the available information. Do your research, find the project white paper, and read through it. The document should lay out the background, financial models, legal concerns, SWOT analysis, and a roadmap for implementation. 2. Social media promotion. If suddenly the people you follow (except for known financial experts) are talking about a cryptocurrency, stop and ask yourself, why is this media influencer doing this. It's best to check out whether the project has its website and social media presence. Go straight to the source instead of relying on information from third parties. 3. Exclusive information. To attract attention, fraudsters use a ruse about secret trapdoors in the system. On social networks, fraudsters often share information about an allegedly erroneous exchange rate or successful exchange chains. Both are the loss of money. 4. Low data verification requirements. If you got requirements to operate with tokens in payment systems with low data verification, such as QIWI, then you should take this very carefully. Fraudsters very often use the features of these systems in their favor. For cryptocurrencies, these are non-refundable transactions. 5. Too good to be true. Refuse if you see offers that promise outstanding gains such as free coins and NFTs – often extending into double or triple figures. Pump-and-dump schemes also fall into this category, where the costs of digital assets are bloated, provoking investors to get applied for fear of missing out. Then they're left holding cryptocurrency that's worthless when the price suddenly falls. 6. Cryptocurrency trades. Take a look at how it goes. If it's on a well-regarded exchange, it's more likely to be a safer asset. Legitimate companies and endeavors make the system itself and the progress of the token sale easy for probable investors to view. Look for the token sale figures as the ICO is going on. Better yet, monitor the token sale over time to see how it is moving. 7. Fake applications. Another common trick that cryptocurrency investors often fall for is fake applications placed on Google Play and the Apple App Store. Although such applications are usually quickly recognized and removed, some users may become a victim. Thousands of users make such a mistake and download fake applications for working with cryptocurrencies. Investments are always risk-related. In addition to the currency crash due to economic or political movements, there is a risk of hacking the smart contract of improperly secured blockchains. Crypto exchanges also can be hacked . But where risk is high, there are more opportunities. To keep funds a far lesser degree of danger, learn how to properly manage your risks. And the last piece of advice: select and operate only with trusted exchanges with licenses verified by users - such as those offering their services through SwapSpace .
Read more ❯