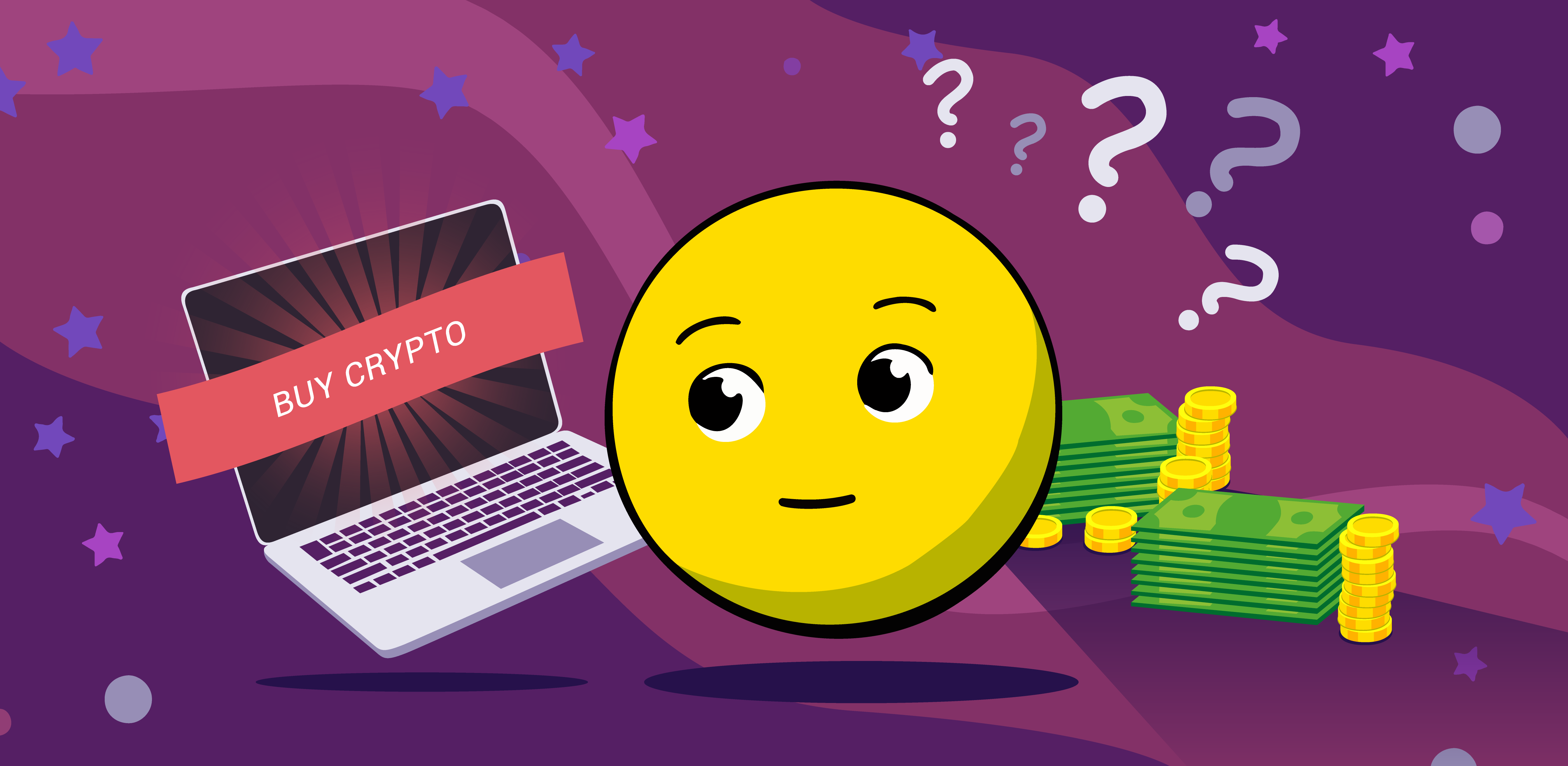 Here at SwapSpace, we're all about growth and new partnerships! We're always looking to give you more choices — for example, as you may have noticed, there is now another provider of fiat-crypto exchange services. Here's a tutorial on how to buy crypto with fiat via Guardarian, our new partner.
1. Choose the Currencies and Amounts
Make sure you pick "Buy crypto" in the widget on SwapSpace's main page. Choose your preferred fiat currency, enter the amount of money you want to spend, and pick which cryptocurrency you'd like to buy: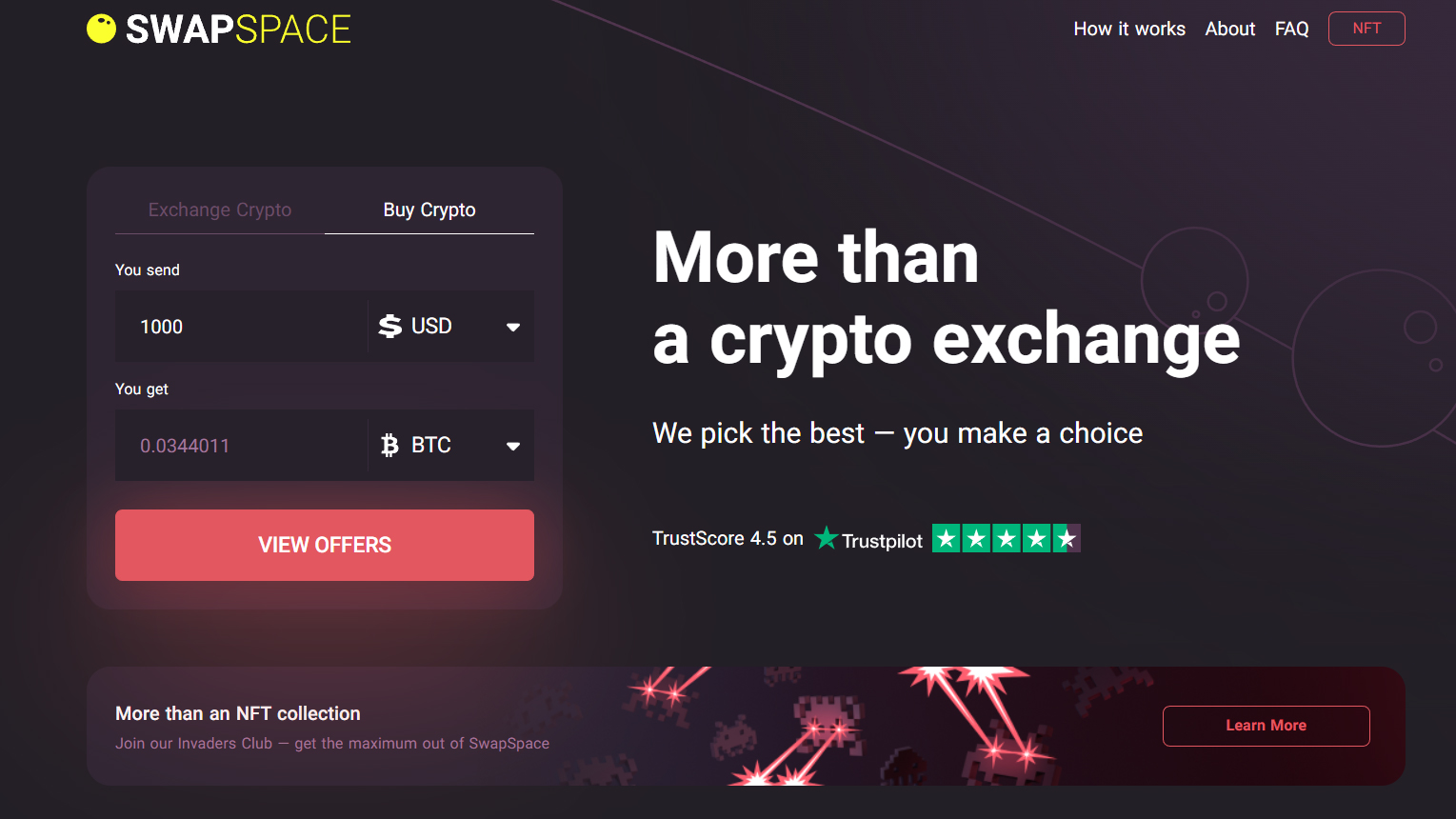 And click the "View offers" button.
2. Pick an Offer
Choose Guardarian among the providers and click the "Buy" button next to the offer.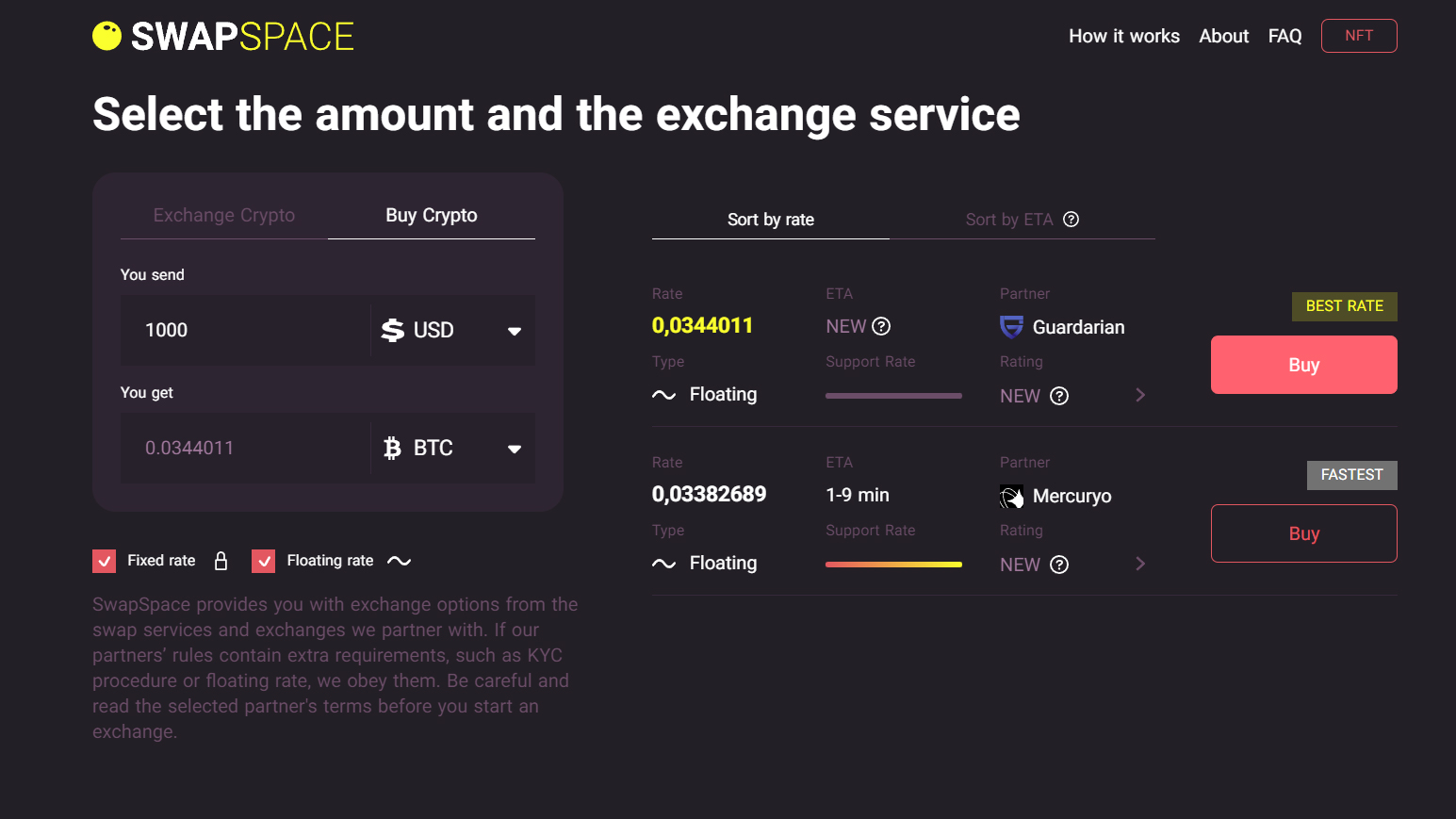 3. Enter the Recipient Wallet and Agree on the Exchange Terms
Type in the recipient wallet — the wallet address where you would like to receive your crypto funds after the purchase; or connect your wallet by clicking a button. We recommend also leaving your email to get updates.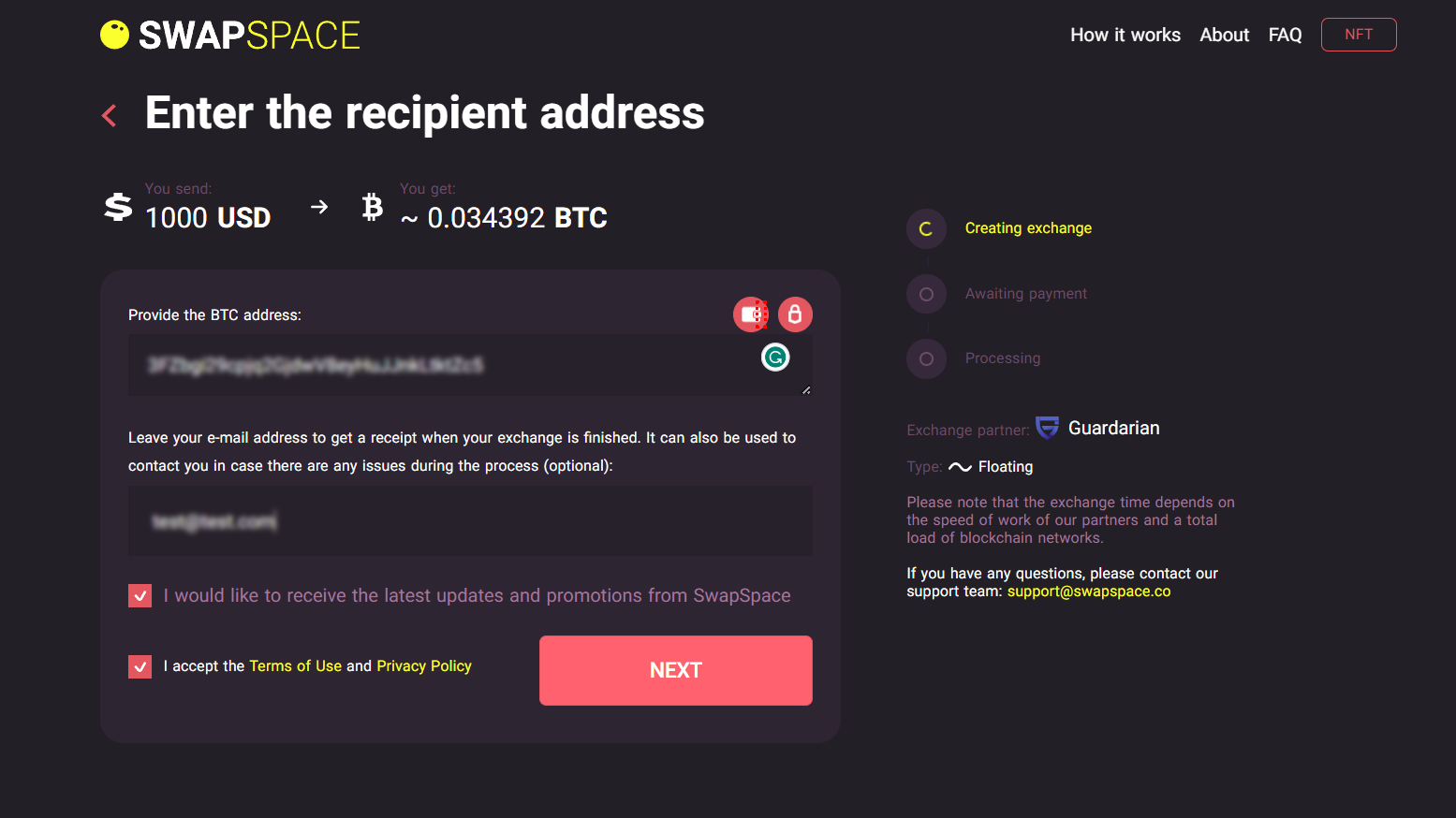 After clicking "Next", you will have to agree with special terms and conditions; please read them carefully and click "Next" again.
You've successfully created an exchange! Next, you will be redirected to Guardarian's page. Don't worry — it's by design!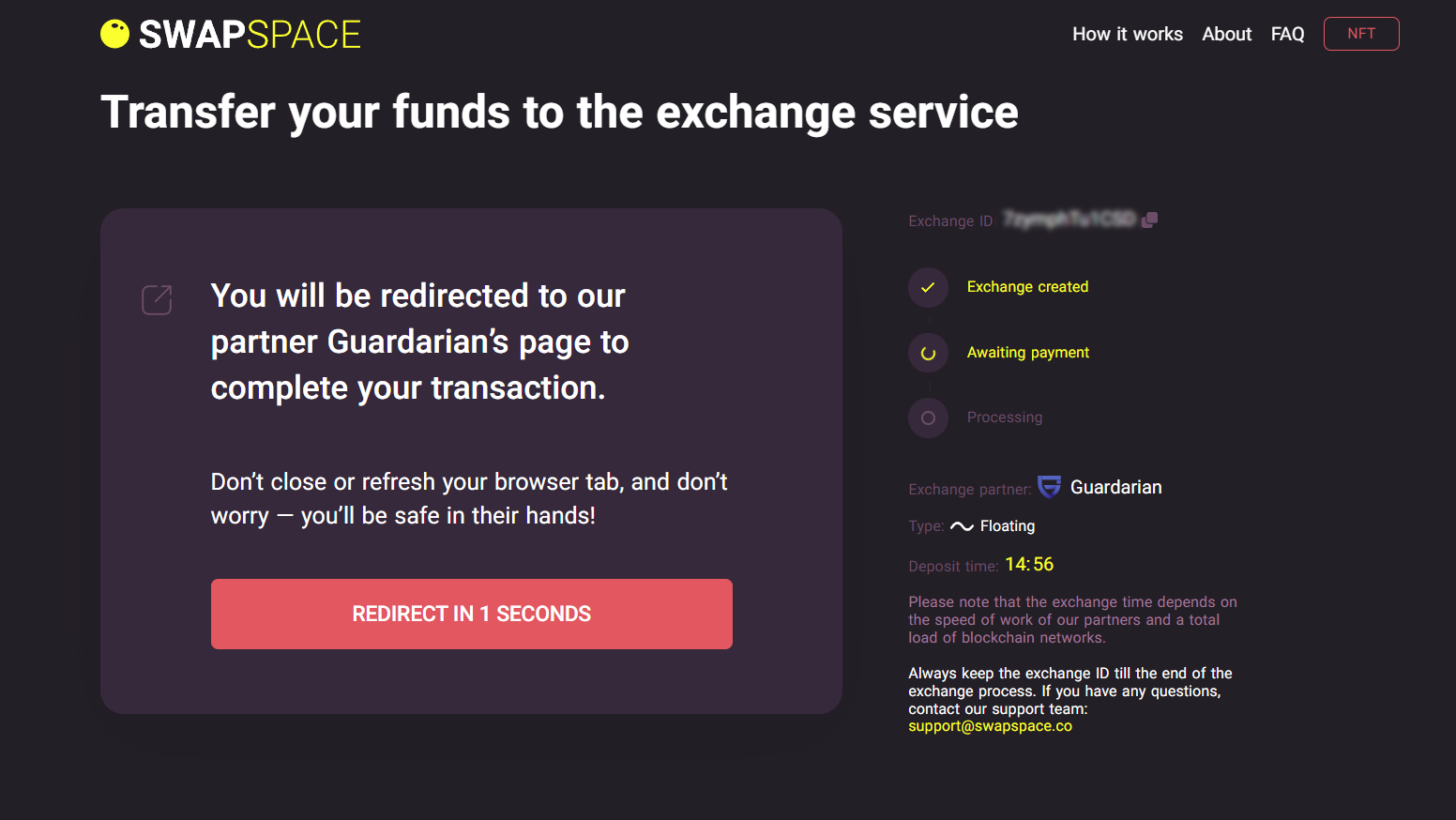 4. Select Your Payment Method
Guardarian supports MasterCard and Visa as well as SWIFT transactions. Choose the one that works best for you.
5. Fill in Your Details
Our partner will ask you for your wallet and your e-mail address.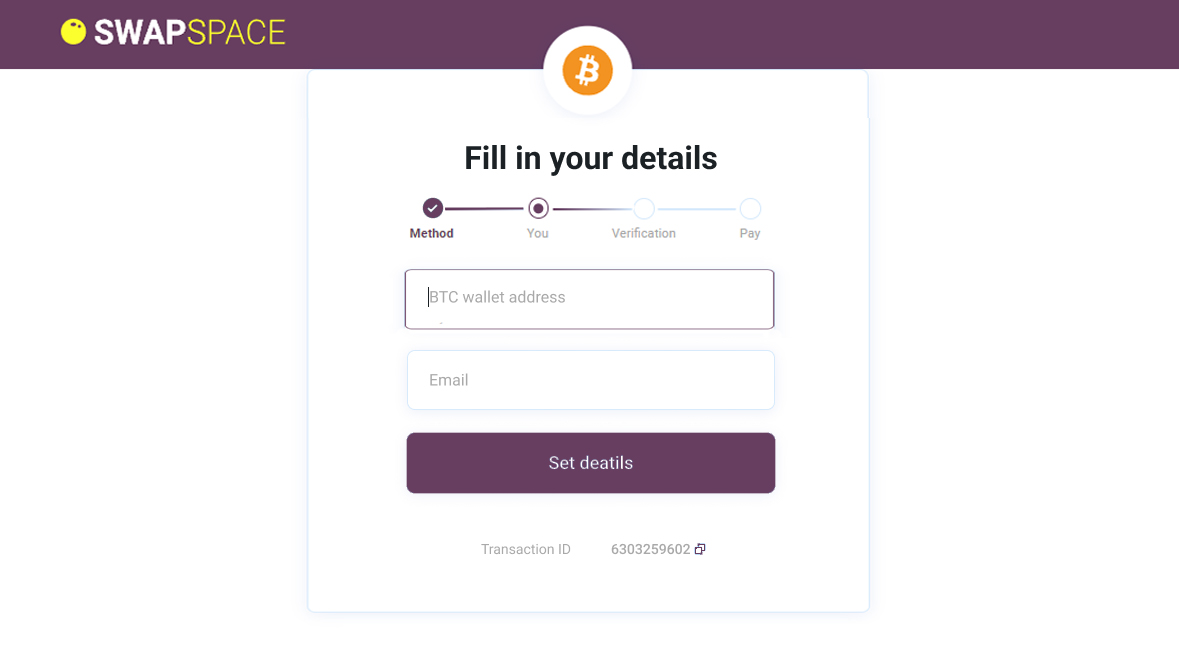 6. Complete the Identity Check
You will be asked to verify your identity. Choose your identity documents and follow the instructions to fill in the necessary data.
7. Transfer Your Funds
Fill in the required fields to send your payment to Guardarian and click the "Pay" button.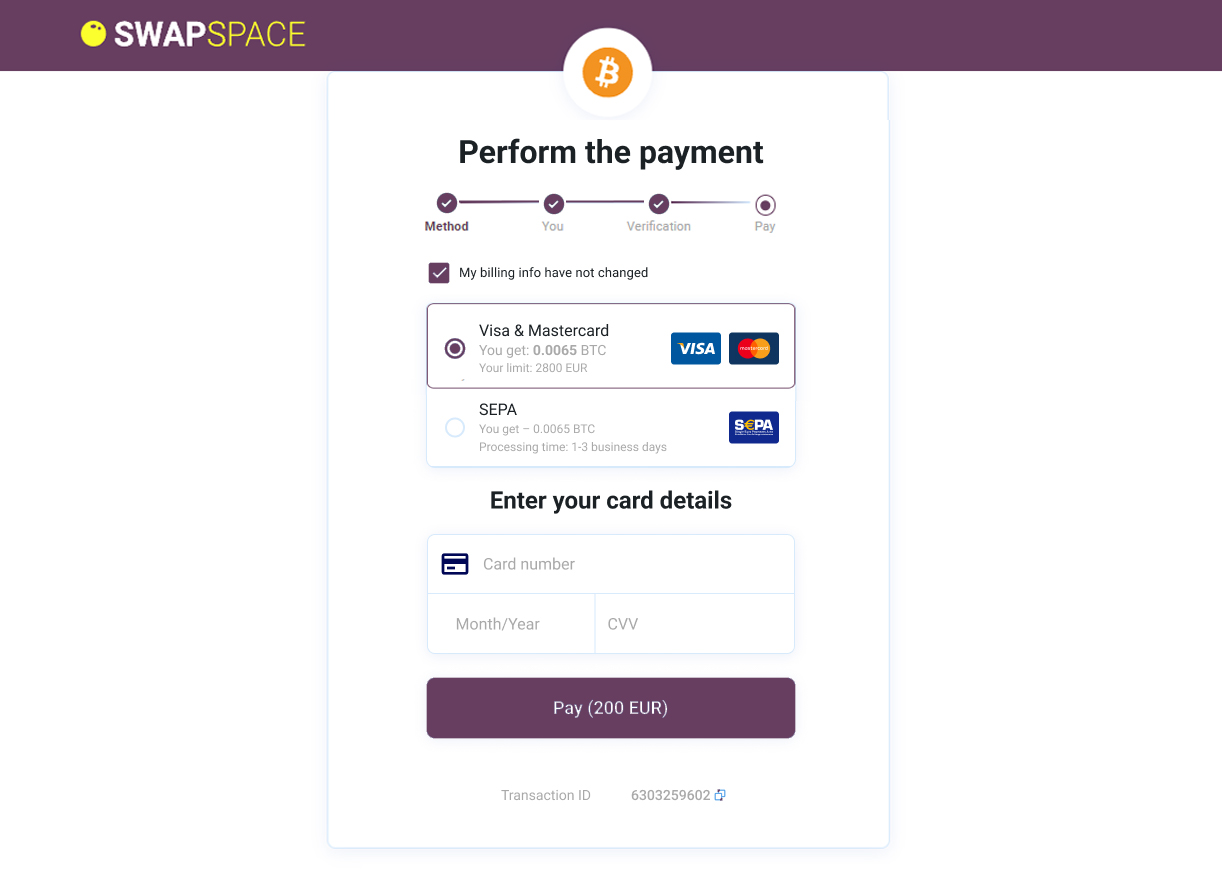 8
. 

Await the Exchange Finalization

Wait for the purchase to be processed. There is a progress bar where you can see where what's going on with your exchange.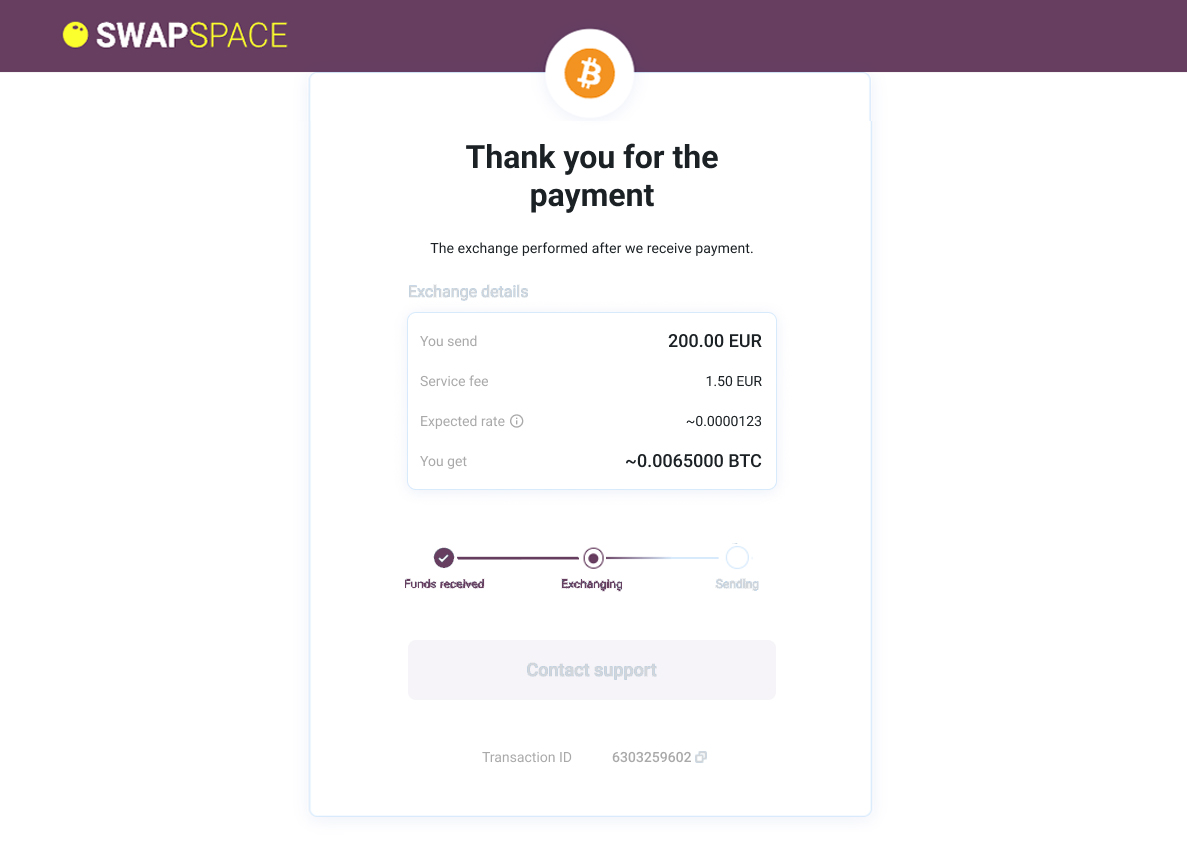 That's it!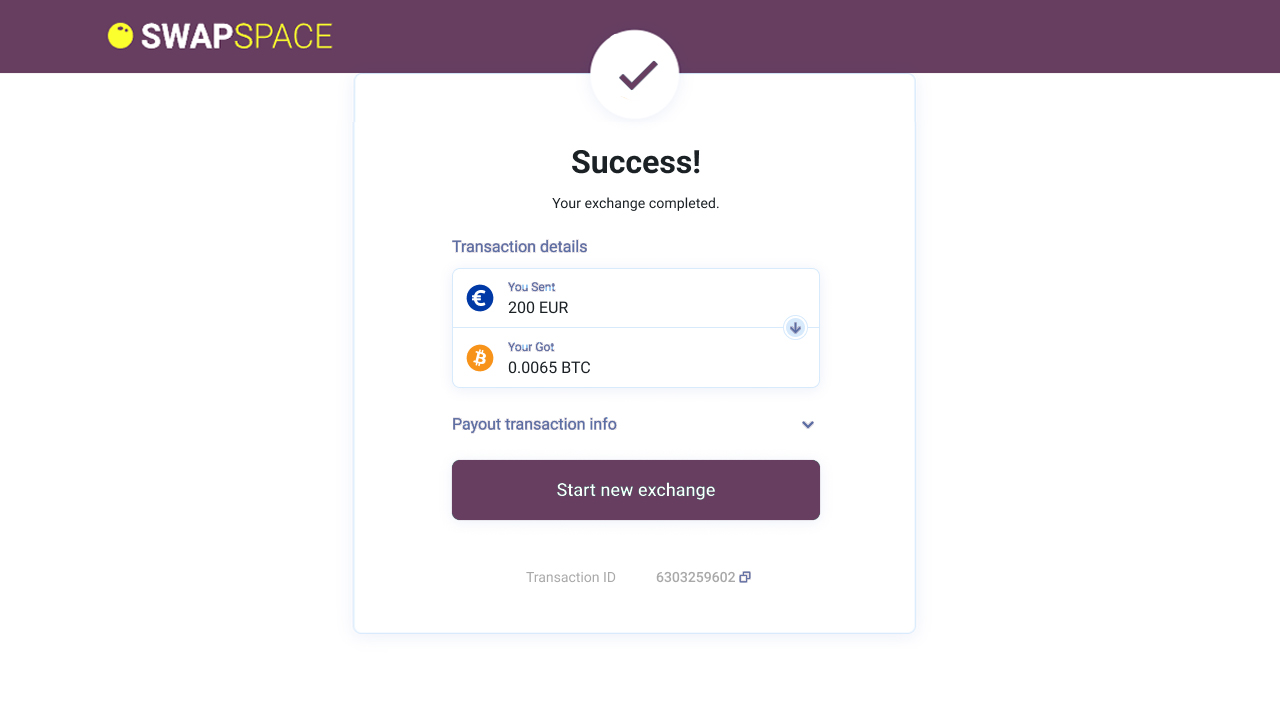 As you can see, the process is easy — you're welcome to try it yourself! And if you have any questions — we're here to help.