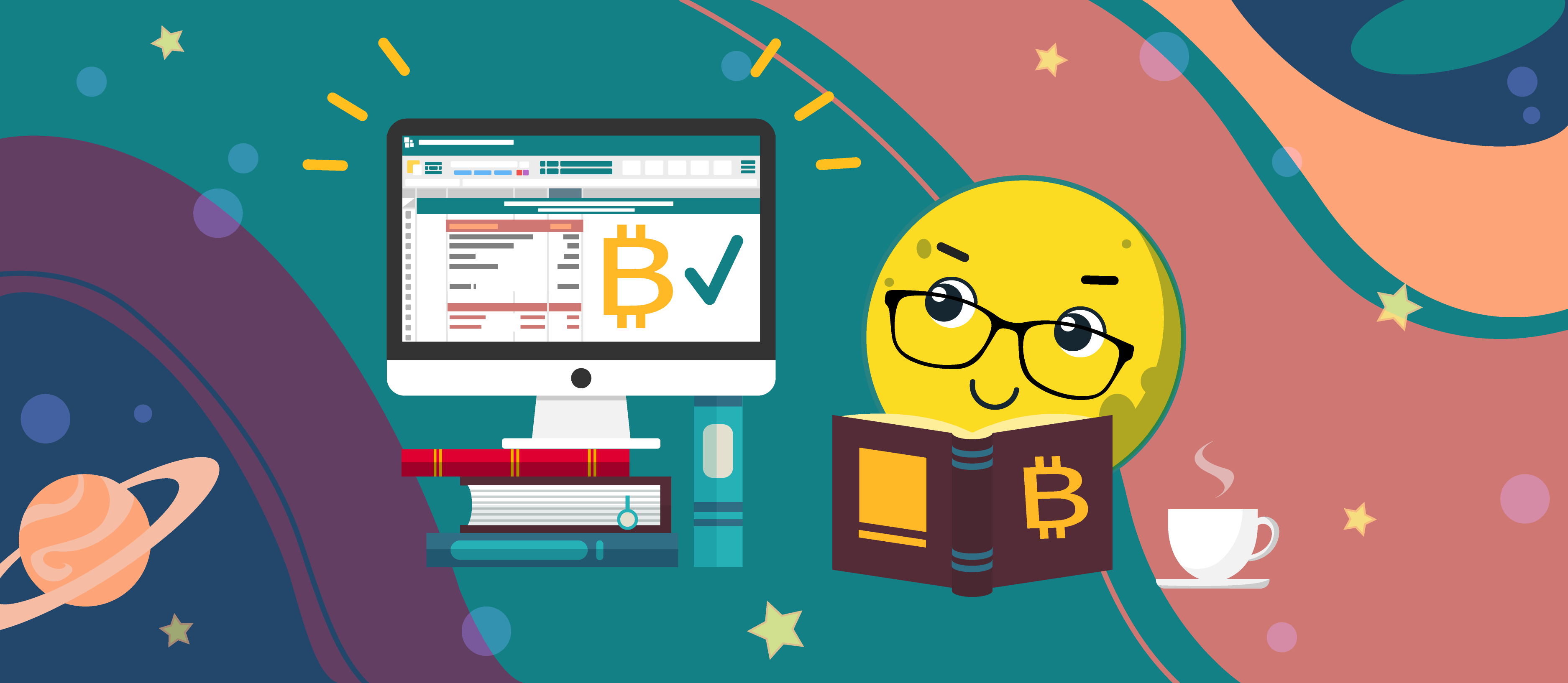 Blockchain technology goes on improving and innovating business processes, and schools around the world offer a variety of online courses about cryptocurrencies. It might be the time has come for you to catch up and get the knowledge structured and completed! There's a number of courses you can take to find out more about blockchain technology and cryptocurrencies. However, they are not the same, and everyone's starting point varies, too. So let's take a look at the best blockchain online courses with different approaches.
Introductory Level: Blockchain for Dummies
For an efficient start, here's one of the quickest and easiest courses. In Udemy's best-selling "Blockchain and Bitcoin Fundamentals" you will learn the basics required for any further crypto journey. Perfect for beginners, this course sorts out all the essential terminology and key concepts and gives you the tips for your first steps in applying the knowledge. All in all, just 3 hours to get started and finally understand all the buzzwords.
Ace Trade: Cryptocurrency Trading Course
"Cryptocurrency: Complete Bitcoin, Ethereum, Altcoins!" by Udemy gives you an opportunity to be trained by real professionals. Now you know a thing or two about cryptocurrencies and you are eager to try trading yourself. Steve Ballinger, who is a millionaire investor himself, is willing to teach you how to successfully and securely make your first investment. 220k+ students love him for clear explanations and contagious passion for crypto trading. After finishing the course (74 lectures to go through), you will learn to create a diverse portfolio and trade more like a pro.
Technical: Blockchain Course on Coursera
Princeton University takes crypto on an academic level and offers its "Bitcoin and Cryptocurrency Technologies" course. 11 weeks of studying to address all the major cryptocurrency and blockchain issues. Complete and exceptionally informative lectures plus challenging assignments give you a clear view of how Bitcoin functions focusing more on a technical side of it. This course is highly recommended if you want more algorithms and mathematics than economics and politics. Any more pros? It is completely free.
For Business Needs: Blockchain Technology Use Cases
It's not that important sometimes to be informed of all the technical details to use technology for your own good. "Blockchain for Business 2020: The New Industrial Revolution" on Udemy allows you to understand how to apply blockchain to streamline business in any segment. Also, this cryptocurrency course might complement your technical knowledge and give you a more profound overview of the blockchain ecosystem. After that, you will know how to implement this technology in the real world. If you don't want to miss the new industrial revolution and its offsprings, enroll. This six-hour course will grow your business ambitions.
All in One: Comprehensive Blockchain Online Course by Coursera
"Blockchain Revolution" by INSEAD on Coursera lasts 2 months and will take 12 hours a week of your time. But this is the next level course. Terms, principles, challenges, blockchain use cases — all of these will be thoroughly explained to you by the world's best experts. "Blockchain Revolution" doesn't require much of technical background, but after completing the course, you will be able to explain the way blockchain functions. The main goal of the course is to teach how to solve a problem in any chosen industry and how to transform the industry with blockchain technology. Having accomplished the "Blockchain Revolution", you will be able to manage technology projects and startups aiming to build their own blockchain ecosystem. The last thing here that needs to be said here is, whether you're going to spend your time, money, or both on crypto courses, make sure your teachers' and your study goals are in consonance. Check the structure of the training course: duration, workload, certification, etc. Ask yourself if you are going to have that much time to drill into that. Going over course reviews also helps in terms of understanding what the training is about.And when you are ready to start the course, dive in.