All Coins
Exchange VeChain Thor (VET)
If you're looking to swap VeChain Thor, SwapSpace is your one-stop-shop. We have some light reading for you - in case you'd want a refresher on what is VeChain Thor or some fresh information about VET's price movements. And, of course, we provide you with the multiple VeChain Thor exchange options so that you can choose the offer with the best rates and lowest VeChain Thor fees, as well as other parameters that suit you.
VeChain Thor Price Stats
To help you make a decision about exchanging your VeChain Thor, we gathered some cold hard numbers: VeChain Thor price chart and other stats, such as VeChain Thor market cap.
VET 24H HIGH $0.01705391812633
VET MARKET CAP $1,456,575,921.125
VET CIRCULATING SUPPLY 85,985,041,177 VET
VET 24H LOW $0.01652640308142
VET PRICE $0.01693987583406
VET 24H VOLUME $4,561,733.965
SwapSpace Reviews
VeChain Thor Price Chart
Here you can see the current price of VeChain Thor, as well as VeChain Thor price history.
What is VeChain Thor?
VeChain is a blockchain-based platform that was founded in 2015. It aims to provide a secure and transparent way for businesses to track and manage their supply chain operations using blockchain technology.
VeChain was founded by Sunny Lu, a tech entrepreneur with extensive experience in the IT and supply chain industries. Lu previously served as the CIO of Louis Vuitton China and has worked for several other top-tier companies, including DNV GL and Deloitte.
Lu's co-founder is Jay Zhang, who also has a background in technology and supply chain management. Zhang previously worked at IBM and Deloitte, where he gained experience in blockchain technology and its potential applications in the supply chain industry.
Together, Lu and Zhang founded VeChain with the goal of creating a blockchain-based solution that would provide transparency, security, and efficiency in supply chain management. Since its inception, VeChain has grown to become one of the leading blockchain platforms for supply chain management, with partnerships with a wide range of companies across various industries.
One of the key features of VeChain is its ability to provide end-to-end supply chain traceability, allowing businesses to track the movement of products from their origin to the end customer. This can help to increase transparency, reduce fraud, and improve efficiency throughout the supply chain.
VeChain is closely related to the Internet of Things (IoT), as it can be used to enable the secure and transparent tracking of physical assets and products as they move through the supply chain.
The IoT refers to the network of physical devices, vehicles, and other objects that are embedded with sensors, software, and other technologies that enable them to connect and exchange data over the Internet. By using IoT devices to track the movement and status of physical assets, businesses can gain real-time insights into their supply chain operations and make data-driven decisions.
VeChain can be used to connect IoT devices to the blockchain, enabling the secure and transparent transfer of data between devices and allowing for the tracking and tracing of physical assets and products. For example, a product manufacturer could use IoT devices to track the movement of their products from the factory to the warehouse to the retail store, and use VeChain to store this data on the blockchain, providing a secure and tamper-proof record of the product's journey.
By combining IoT devices with blockchain technology, VeChain can provide businesses with a powerful tool for supply chain management, enabling them to track products in real-time, identify inefficiencies and bottlenecks in their operations, and improve overall efficiency and customer satisfaction.
VeChain uses a Proof of Authority (PoA) consensus mechanism to secure its network. In a PoA system, a limited number of nodes, known as "Authority Masternodes," are responsible for verifying transactions and creating new blocks on the blockchain. These nodes are selected based on their reputation and credibility, and they are required to maintain a high level of performance and security to maintain their position.
The PoA system used by VeChain is designed to be more energy efficient than traditional Proof of Work (PoW) systems, which require miners to solve complex mathematical problems to validate transactions and create new blocks. PoA systems are also more centralized than PoW systems, which can be seen as an advantage or a disadvantage depending on one's perspective.
VeChain's blockchain is built on the Ethereum network and is compatible with Ethereum's smart contract language, Solidity. This allows developers to create decentralized applications (dApps) on the VeChain blockchain, which can be used for a wide range of purposes, including supply chain management, logistics, and asset tracking.
The VeChain ecosystem is made up of several components that work together to provide a comprehensive blockchain-based solution for supply chain management and other use cases. These components include:
The VeChainThor Blockchain. This is the core of the VeChain ecosystem and provides a secure, transparent, and scalable platform for businesses to manage their supply chains using blockchain technology.
VeChain ToolChain. This is a suite of tools and services that businesses can use to implement blockchain technology in their supply chain operations. ToolChain includes features such as product identification, asset tracking, and quality control.
VeChain Sync. This is a mobile wallet application that allows users to securely store and manage their VET and VTHO tokens, as well as interact with decentralized applications built on the VeChain blockchain.
VeChain Authority Masternodes. These are the nodes responsible for validating transactions and creating new blocks on the VeChain blockchain. Authority Masternodes are selected based on their reputation and credibility, and they are required to maintain a high level of performance and security to maintain their position.
VeChain Foundation. This is the non-profit organization responsible for overseeing the development and promotion of the VeChain ecosystem. The Foundation provides support to developers, partners, and other stakeholders in the ecosystem.
VeChain has partnered with DNV GL, a global assurance and risk management company, to launch a blockchain-based sustainability platform called My Story™. My Story™ allows businesses to track and verify the environmental and social impact of their products, from raw materials to final delivery. By providing consumers with transparent information about the sustainability of products, My Story™ encourages more environmentally and socially responsible practices across the supply chain.
In addition to these initiatives, VeChain has also pledged to support various sustainability and environmental initiatives through its foundation, such as supporting research into carbon capture and storage and promoting sustainable development through partnerships with other organizations.
VeChain offers a range of blockchain-based solutions that can be used in various industries, including agriculture, luxury goods, pharmaceuticals, and logistics. The platform utilizes a unique two-token system, which consists of VeChain Tokens (VET) and VeChainThor Energy (VTHO).
VET is the primary token used for transactions and for accessing the VeChain blockchain, while VTHO is used as a gas fee to pay for the computing power required to execute transactions on the network. VeChain's blockchain is designed to be scalable, meaning it can handle large volumes of transactions quickly and efficiently.
The total supply of the VET tokens is 85,985,041,177 with 84% (72,714,516,834 VET) in the current circulation. 
Average Fees on the VeChain Network 
The average transaction fees on the VeChain network were very low, typically ranging from a fraction of a VTHO. The exact fee for any given transaction on the VeChain network depends on a variety of factors, such as the size and complexity of the transaction, as well as current network congestion.
VET Token Wallets 
There are several wallets that support VeChain Tokens (VET), including VeChainThor Wallet, the official wallet developed by the VeChain Foundation, Ledger Nano S/X, Atomic Wallet, Trust Wallet, MyEtherWallet, Coinomi, Binance Chain Wallet, Trezor, Guarda, etc. 
A Simple Way To Exchange VeChain Thor Here At SwapSpace
Choose the cryptocurrencies you would like to exchange among more than 1700 coins and tokens. Pick them from drop-down menus. Type the number of coins you want to swap.
Step 2
Select the best rate
You choose the rate – we do the magic! Pick up the exchange service by the rate which meets your requirements. Make sure you are okay with the selected service network fee and privacy policy: some of them require you to pass the AML/KYC procedure.
Send the exact amount to the address provided and receive the crypto in your wallet within minutes. Don't have a wallet yet? Our support will recommend a good one!
Step 4
Receive your coins
You'll get your coins in a few minutes! The exact time is a subject of various parameters such as blockchain network workload, transaction volume, our partners' processing speed, etc. Concerned about your transaction? Check the swap tracker or feel free to contact the support: support@swapspace.co.
Exchanging VeChain Thor: SwapSpace's Video Tutorial
Featured Price Predictions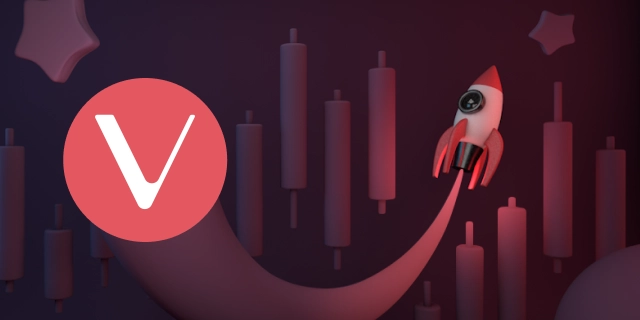 VeChain Thor Price Prediction: Can VeChain (VET) Hit $10 in 2022?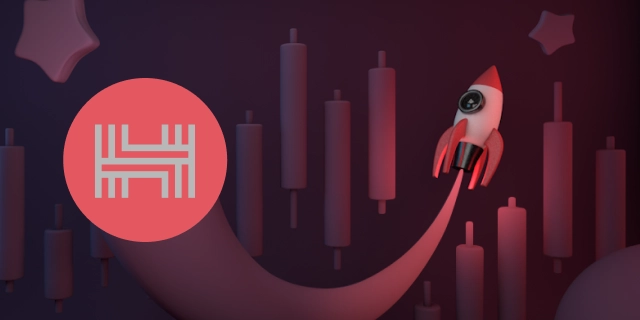 Hacken Token Price Prediction: Is HAI Worth Buying?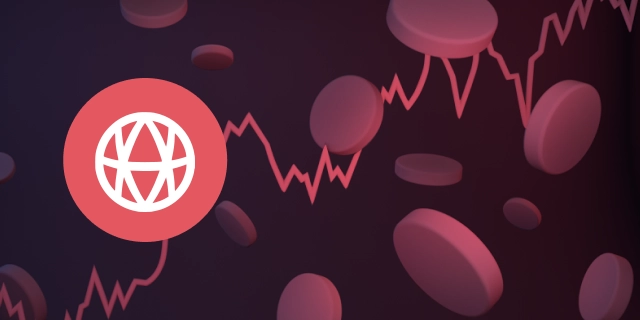 Travala Price Prediction: Is AVA Worth Keeping?
Frequently Asked Questions
Is VeChain Thor a good investment?
Where can I exchange the VeChain token?
What is the latest VeChain news?
Popular Exchange Pairs with VeChain Thor
Those cryptocurrencies are most frequently traded with VeChain Thor at SwapSpace. Join our other customers in the "Exchange Pairs" section!
All pairs