Top 7 World's Crypto-Friendly Countries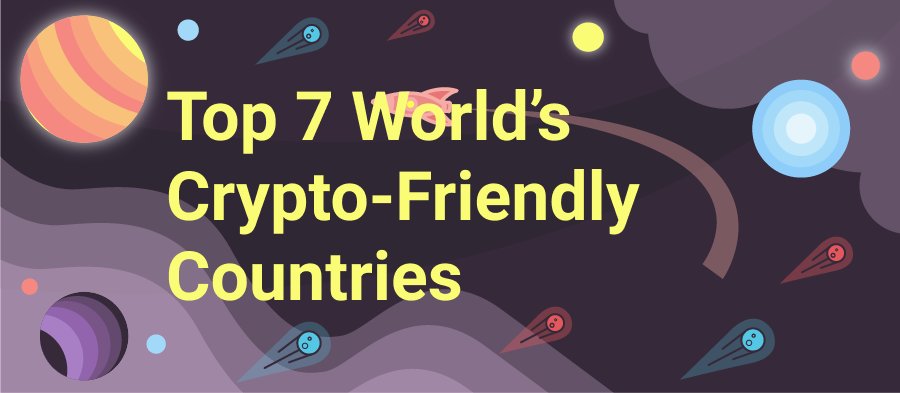 Nowadays, cryptocurrency is not a novelty anymore. It is acknowledged and recognized in the modern economic world, but the degree of this acceptance varies. The universal position regarding the legality of cryptocurrency is yet to be clear. There is no unified worldwide decision regarding this issue, although negotiations are already being held at the highest levels. In the meantime, each independent state chooses its own path. Here is an up-to-date list of seven of the most crypto-friendly countries to choose from.
USA
In the list of countries where Bitcoin is legal USA gets honorable first place. The largest number of Bitcoin ATMs in the world is located in the US, which has been at the forefront of the cryptocurrency battle from day one. Many startups from Silicon Valley are created immediately with a link to the blockchain. Moreover, due to its status as a global superpower, many governments are turning to the US for financial guidance on matters like regulatory clarity. Thus, the US will undoubtedly serve as an example for crypto regulation since other countries are likely to start from their experience.
Canada
Canada ranks second after the US in the field of cryptocurrency legality and amount of transactions. There is a considerable number of ATMs for digital money, and the Central Bank of Canada is working on creating a digital Canadian dollar. The legal regulation of cryptocurrency in Canada was approved by in 2014. According to it, the imposed taxes depend on whether you bought cryptocurrency or invested in it.
Japan
This country is miles ahead of any other considering all things involving technology. The quantity of trading Bitcoin in Japan is one of the largest globally, cryptocurrency is being accepted as means of payment in numerous local institutions. It is no coincidence that the legendary creator of Bitcoin has a Japanese alias. Japan is closer to the idea of Bitcoin than any other country.
Sweden
Sweden is in the race to eliminate cash in favor of digital money. Sweden has been leading the transition to non-cash payments for several years. More than half of Swedish banks don't even store cash in their vaults. Most payments are made using credit and debit cards or mobile payment apps. The Central Bank of Sweden wants to analyze whether the country with the least dependence on cash in the world can effectively implement the state cryptocurrency. It is noted that if the e-Krona goes into circulation, it will be used to simulate everyday banking operations, such as payments, deposits, and withdrawals from a digital wallet.
South Korea
Given the number of cryptocurrency exchanges in the country, South Korea truly occupies a unique position. South Korea is home to many higher education institutions and centers of technological innovation and boasts widespread high-speed Internet access. Koreans are very progressive in the recognition of the cryptocurrency, take the Korean Blockchain Week as an example. The number and scale of blockchain-related activities in Korea grow annually.
The Netherlands
The Netherlands is an advanced state in terms of cryptocurrency issues. In the Dutch city of Arnhem, an experiment is being conducted with Bitcoin — they can be used to pay for utilities, dental and other services. Under Dutch fiscal rules, crypto money is taxed as an asset. The country's banking sector sees blockchain as a promising direction for improving financial technologies, and the Dutch authorities organize cryptocurrency conferences.
Great Britain
 This country has one of the most favorable jurisdictions for conducting cryptocurrency business. The state openly supports startups that are associated with digital currencies. Even now you can order a pint in many local pubs using Bitcoin. Moreover, the Bank of England closely monitors Bitcoin technologies and even asked the public to present ideas on how to improve its monetary system.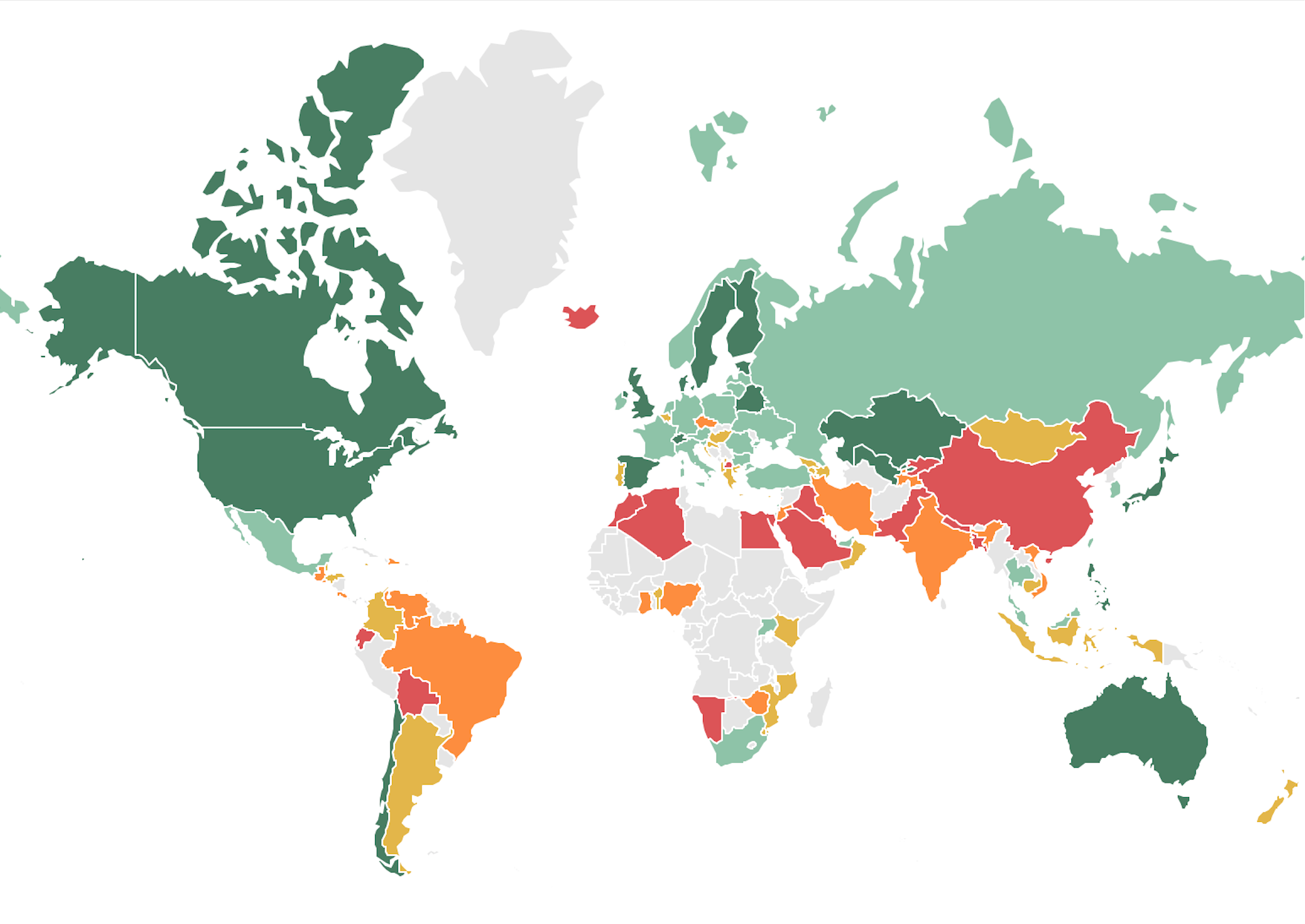 At the moment, many countries have adopted the position of an observer for countries that are actively implementing cryptocurrency in their economy. However, countries where cryptocurrencies are allowed receive undeniable advantages in the form of attracting capital in the form of startups that have actively started developing blockchain technologies, whose capabilities extend far beyond cryptocurrencies.
---