In order to store crypto and increase the security level of your funds, you can use a cryptocurrency wallet. They have a higher level of protection in comparison with the crypto exchanges. In this article, you will get to know about the advantages and disadvantages of crypto wallets, get acquainted with their varieties, and the most popular examples.
What Is a Cryptocurrency Wallet?
A cryptocurrency wallet is a software program that stores your public and private keys. It consists of a private key and a public key.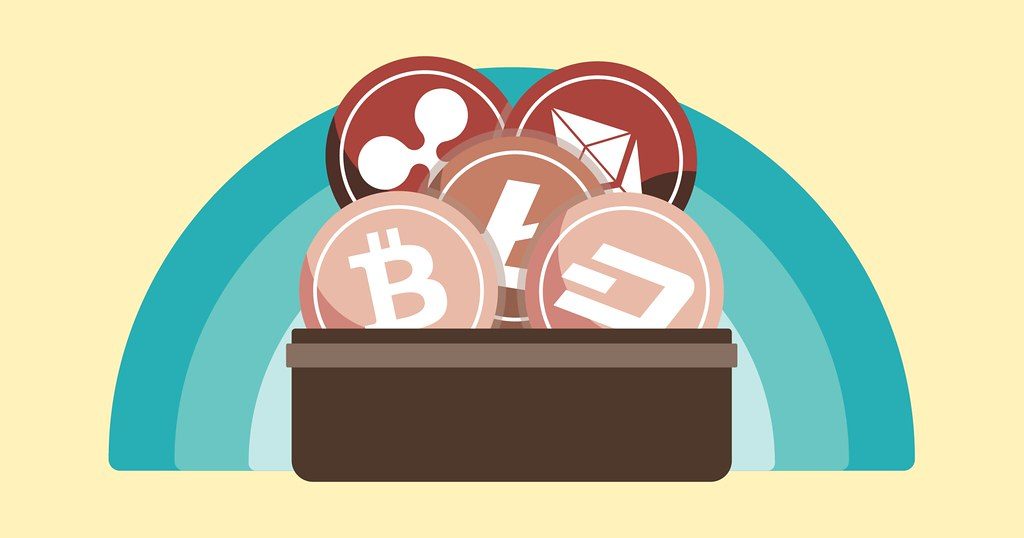 Hot Wallet vs Cold Wallet
A cold wallet is a way to store funds offline. These include any tools that are not tied to the network. Cold storage wallet eliminates the interaction of the wallet and the online network, which significantly reduces the likelihood of theft.
Cold wallet advantages:
Higher security;
The possibility of offline storage.
Cold wallet disadvantages:
Poorly adapted for regular payments;
May be lost with the carrier;
Require backup.
Hot wallets are programs designed to store digital coins with a constant Internet connection, which allows you to send cryptocurrency anywhere.
Hot wallet advantages:
Great for regular and micropayments;
Convenient and easy to use;
Do not require physical media.
Hot wallet disadvantages:
Can be hacked more easily;
Always connected to the Internet;
If you uninstall the program, you may lose access to your cryptocurrency wallet forever.
Types of Cryptocurrency Wallets
There are five types of digital storage that you can use.
1. Online Crypto Wallets
This is a service owned by a third party. Depending on the wallet, the keys are stored on a remote server or downloaded as an encrypted file to the user's computer. They allow not only to open several wallets for different cryptocurrencies but also to carry out convertible operations, trade on cryptocurrency exchanges, calculate commissions with the help of built-in calculators, etc.
Advantages of online wallet:
Quick registration;
Tend to anonymity. In most cases verification is not necessary;
Ability to work with multiple cryptocurrencies.
Disadvantages of online wallet:
Risks inherent in cryptocurrency exchanges. There is a possibility of an online crypto wallet to be hacked;
Additional expenditure.
There are no reliable ways to protect funds on such platforms. Therefore, recommendations for the protection of funds are reduced to the diversification of risks, that is, working simultaneously with several crypto wallets.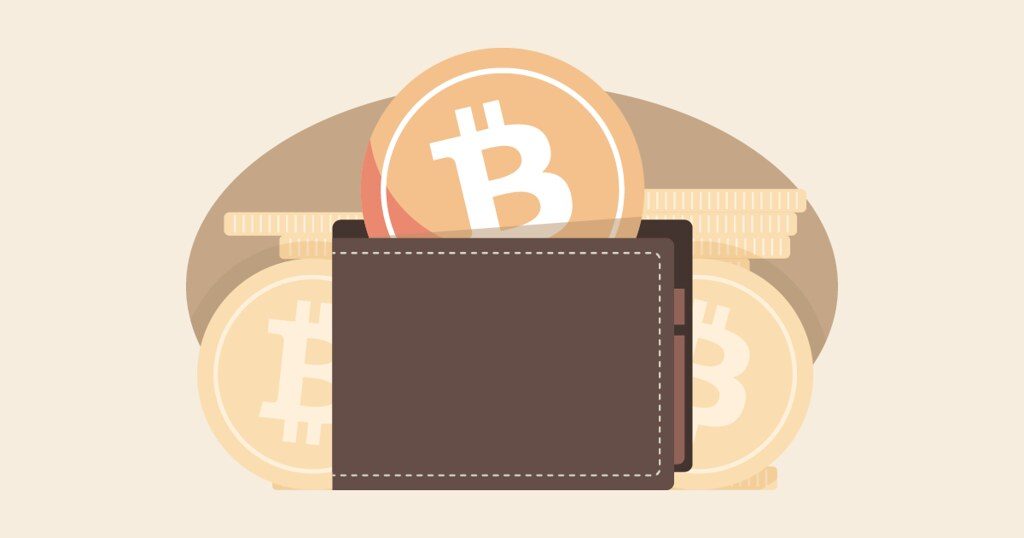 Examples of popular online crypto wallets:
HolyTransaction. The multi-currency wallet, founded in 2014, supports more than 10 of the most popular cryptocurrencies. It has an intuitive interface, commissions are comparable with other wallets.
Coinbase. Crypto wallet created in 2012. Supports Bitcoin, Ethereum, and many other altcoins.
Cryprtonator. The most popular multi-currency wallet in the CIS.
2. Mobile Cryptocurrency Wallet
This is a program to install on mobile gadgets. Interesting for those for whom cryptocurrency is a means of payment for goods and services. The current version of the blockchain is usually stored on the application server that provides access to updated data and does not require a large download of data to the phone.
Mobile crypto wallet advantages:
May be safer than online crypto wallets;
Conveniently use on-the-go;
Offer additional features such as QR code scanning.
Disadvantages of mobile crypto wallet:
Unfortunately, a mobile crypto wallet is not the most secure option. Therefore, they are hardly suitable for storing large amounts of funds.
Examples of popular mobile crypto wallets:
Coinomi. One of the best wallets for Android that supports more than 50 cryptocurrencies. Its advantage is the ability to enter seed-phrase, which allows you to recover your crypto wallet data.
Xapo. Multi-currency wallet from a Californian company. Access to the funds in this crypto wallet is insured. It is possible to issue a debit card.
NOW Wallet. NOW Wallet boasts a straightforward interface, yet it offers a number of important features. Users can swap their cryptocurrencies without leaving the app, and fiat-crypto purchases & withdrawals are also available. NOW Wallet supports NFTs.
3. Hardware wallet
This is a separate removable device like a flash drive. This method of storing keys is not very popular yet because it is suitable only for long-term storage (it is inconvenient to trade with it). But it does not overload the computer.
Hardware wallet advantages:
Private keys are never exposed to your computer. A hardware wallet is immune to computer viruses.
Your hardware requires you to confirm a transaction on your device (not the app on your computer) before any coins can be spent.
Hardware wallet disadvantages:
The only downside to a hardware wallet is that it costs money. However, it might be worthwhile to consider investing in a hardware wallet because they are more secure, especially if you hold a significant amount of coins.
Examples of popular hardware wallets:
KeepKay. Supports 4 major cryptocurrencies.
4. Desktop wallet
These are the programs that you install on your computer.
Advantages of desktop crypto wallet:
Desktop wallets store keys on your hard drive, which is considered as one of the most reliable options among the offline crypto wallets. It is a program installed on your computer with which you can access data about your cryptocurrency account.
Disadvantages of desktop crypto wallet:
One of the desktop wallet disadvantages is the need for constant updating, which takes plenty of memory. That's why desktop programs are divided into "thick" and "thin". "Thick" ("heavy") wallets are those that download the whole blockchain on your computer and keep it updated. "Thin" ("light") wallets download the necessary information from third-party services.
Examples of popular mobile wallets:
Exodus. Has an integrated exchange platform ShareShift supports 7 cryptocurrencies.
Bitcoin Core. One of the best wallets for bitcoin, working with all operating systems.
Armory. In addition to Bitcoin Core, which allows you to increase the level of storage security.
5. Paper crypto wallet
A unique option for storing keys, which is a printout of a picture with a QR code containing a public address and a private key. Long-term storage option for those who do not trust electronics.
Example of paper wallet:
Each wallet has its advantages and disadvantages. Which option to choose depends on your goals.
---